Yuki Tsunoda will remain at AlphaTauri for a third season in Formula 1 in 2023, although the identity of his team-mate is still to be determined.
Tsunoda made his F1 debut in 2021 after a rapid rise through the single-seater ladder.
He spent one season in each of the Formula 3 and Formula 2 categories, which were also his first years outside of his native Japan, but impressed Red Bull with his raw speed and racecraft.
His rookie season was mixed, as Tsunoda started and finished strongly but had a long spell in between that was often marred by mistakes or a lack of pace.
The support of Red Bull's partner Honda helped earn a reprieve for 2022, which has largely been a better season although AlphaTauri's own performance has not been as strong.
Tsunoda is scoring better relative to team-mate Pierre Gasly, with 11 points to Gasly's 22, but remains inconsistent and has not finished in the top 10 since May's Spanish Grand Prix.
He has also been urged by AlphaTauri team boss Franz Tost to continue to work on controlling his emotions, having picked up various penalties.
Nonetheless, Tsunoda's general development curve always looked enough to ensure a third year in F1 at least.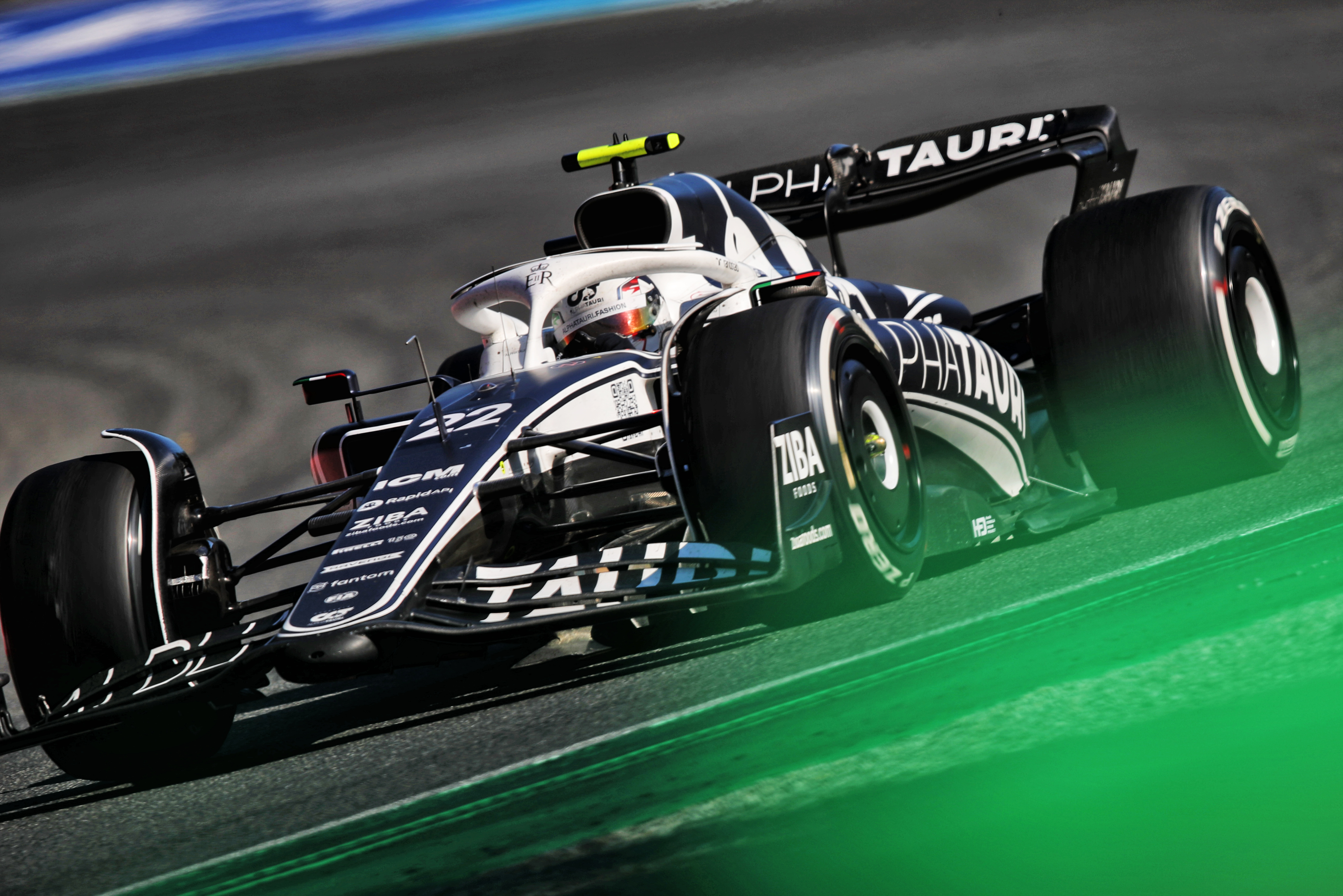 That has been confirmed by AlphaTauri ahead of an Asian double-header that includes Tsunoda's first-ever Japanese Grand Prix.
"The pace he has shown recently is clear evidence of a steep learning curve, which proves he deserves a seat in F1, and I still expect some strong results from him in the last six races of 2022," said Tost.
"As I always say, a driver needs at least three years to fully get to grips with Formula 1, so I'm pleased he's been given the time to show his full potential."
There is a strong chance Tsunoda will need to be AlphaTauri's lead driver in 2023.
Gasly had been confirmed as staying with the team earlier this year but he is linked with a move to Alpine instead.
That depends on Red Bull identifying and signing another driver to replace Gasly at AlphaTauri, which it initially hoped could be IndyCar driver Colton Herta but now looks likely to be Nyck de Vries, who made an unexpected but impressive F1 debut in the Italian Grand Prix for Williams.