Another piece in Formula 1's wild 2023 silly season has been confirmed with Yuki Tsunoda receiving a third season with Red Bull's AlphaTauri outfit.
But has Tsunoda done enough to deserve a third year in F1?
Our writers give their verdict:
Tsunoda has real untapped potential
Edd Straw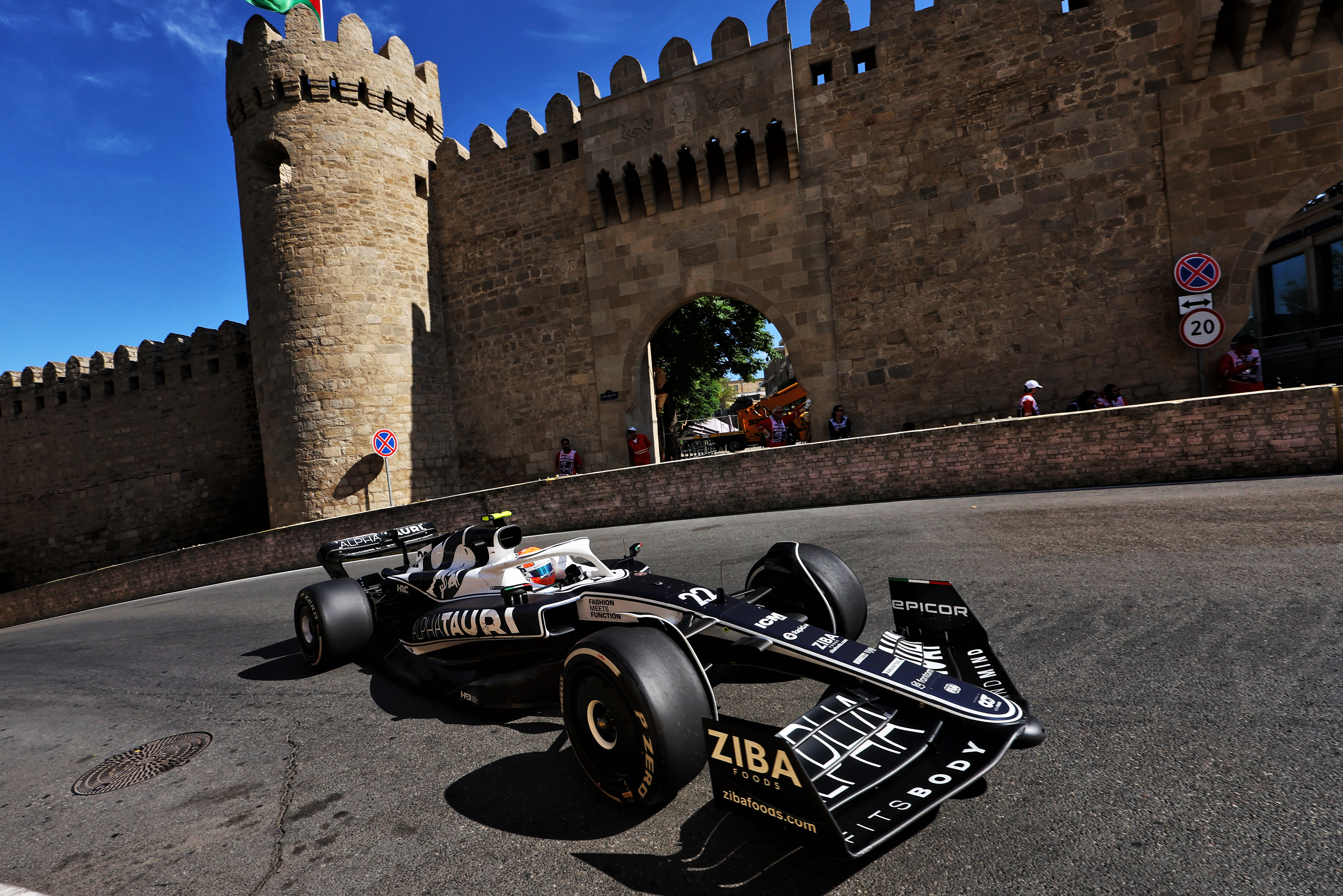 Tsunoda hasn't made an irrefutable case to remain at AlphaTauri and it would be naïve to suggest the decision to retain his purely motivated by on-track performance. But when things go well for him the high points are genuinely impressive – it's just that they have generally been hidden by the team's indifferent form in 2022.
He's outqualified Gasly six times and there have been weekends where he has genuinely been the faster AlphaTauri driver. The most recent example was Zandvoort, where he showed his tendency to deal better with a car that was understeering than Gasly. He also made a clear step from 2021 to '22 by cutting out the major mistakes and was denied what would have been his best result of the season when a DRS problem and enforced pitstop cost him sixth place in Azerbaijan.
The problem is, he is still enormously inconsistent and prone to slips and inattentiveness. Franz Tost was on the money when he said at Monza that Tsunoda "has just to get under control his emotions and must be more disciplined", a comment that followed Tsunoda picking up a needless penalty for ignoring yellow flags. Given this was a weekend where he was carrying a grid penalty for picking up five reprimands (Tsunoda tops the list for appearances in stewards' decisions in 2022 with 16 instances in 16 weekends), it was infuriating.
The question is whether Tsunoda can ever get on top of this weakness. If he can make another step, there is a driver with genuine potential in there. But Tsunoda will be 23 next year and in his third season in F1, meaning he will be expected to show he has the capacity to piece weekends together consistently without undermining his and the team's efforts with needless penalties and moments where he loses control.
Does Tsunoda deserve the seat? Not unequivocally, but if he can add the control and discipline to his game that Tost demands he will be capable of producing good performances every weekend. Based on the past 18 months, that's a big if, but if he can harness the speed he's shown in fits and starts by doing so, the upside is significant.
Iwasa should worry him
Scott Mitchell-Malm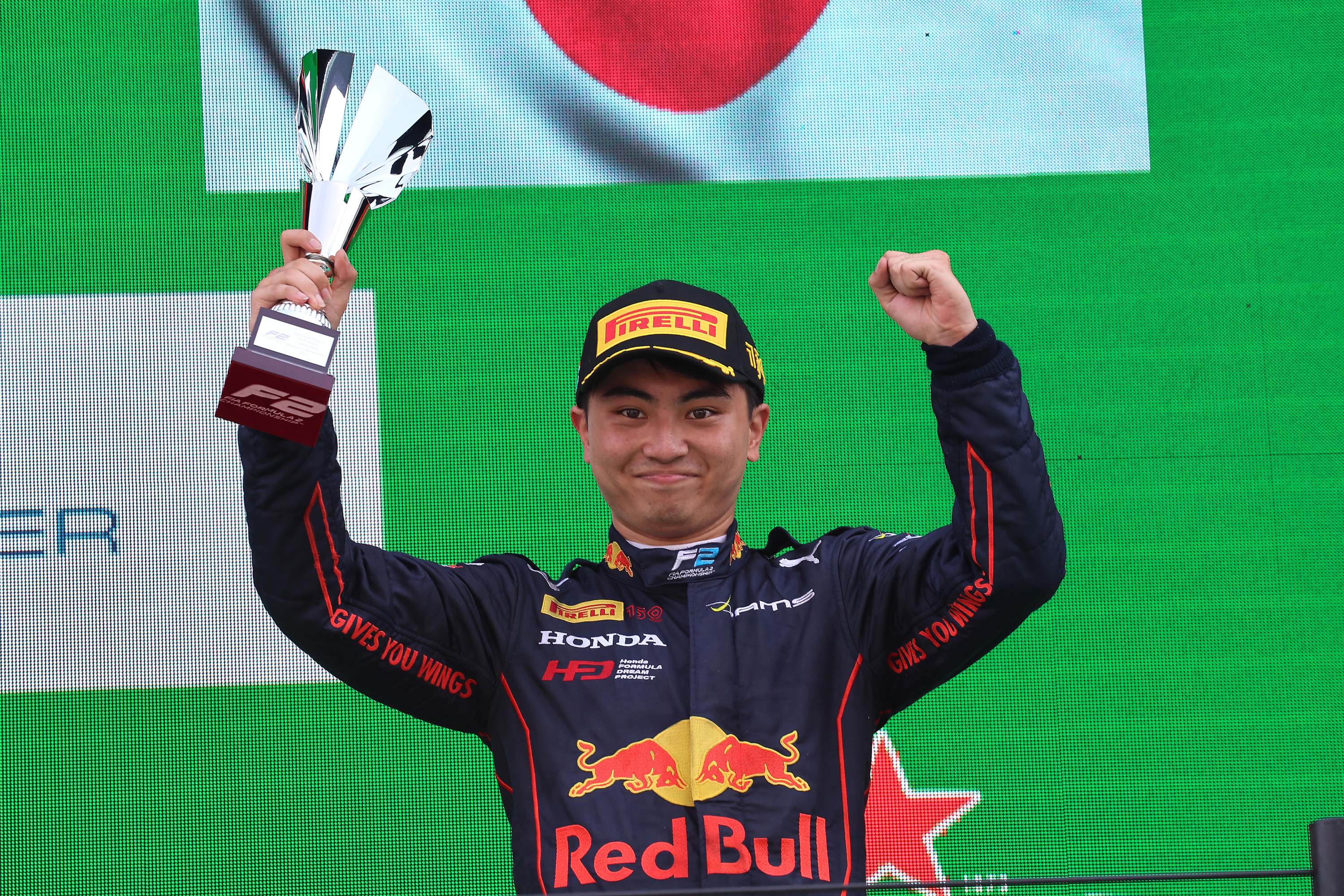 Tsunoda owes a lot to Honda. The manufacturer supported him from a young age and its partnership with Red Bull obviously helped forge a path to F1 – and to be honest, accelerate his progress down that path.
It's also helped Red Bull be more patient with a driver that has some quite dramatic peaks and troughs. But there's clearly a good driver there, and I've been excited about his potential in the past.
The Honda link probably helps Tsunoda as it remains present in the background even with its formal exit from F1 at the end of last year. And the rumours are that Honda's got a great chance of coming back in 2026.
There's an argument that Tsunoda is protected. But while his nationality will help on some level it cannot save his career entirely if he underperforms. Tsunoda will have earned this, to some degree, as well and he will have to keep doing that – not least because there's another Japanese driver nipping at his heels.
Ayumu Iwasa, another Red Bull/Honda protege, has had a good rookie season in Formula 2 and was recently described by Red Bull boss Christian Horner as a standout driver. He's not as high in the standings as he needs to be to force his way into F1 in the near future but he's got the ability to do it.
If Tsunoda's insurance is that he is Honda's favourite son, then he may soon have a competitor for that position and whatever privileges it holds
Senior team door now closed?
Valentin Khorounzhiy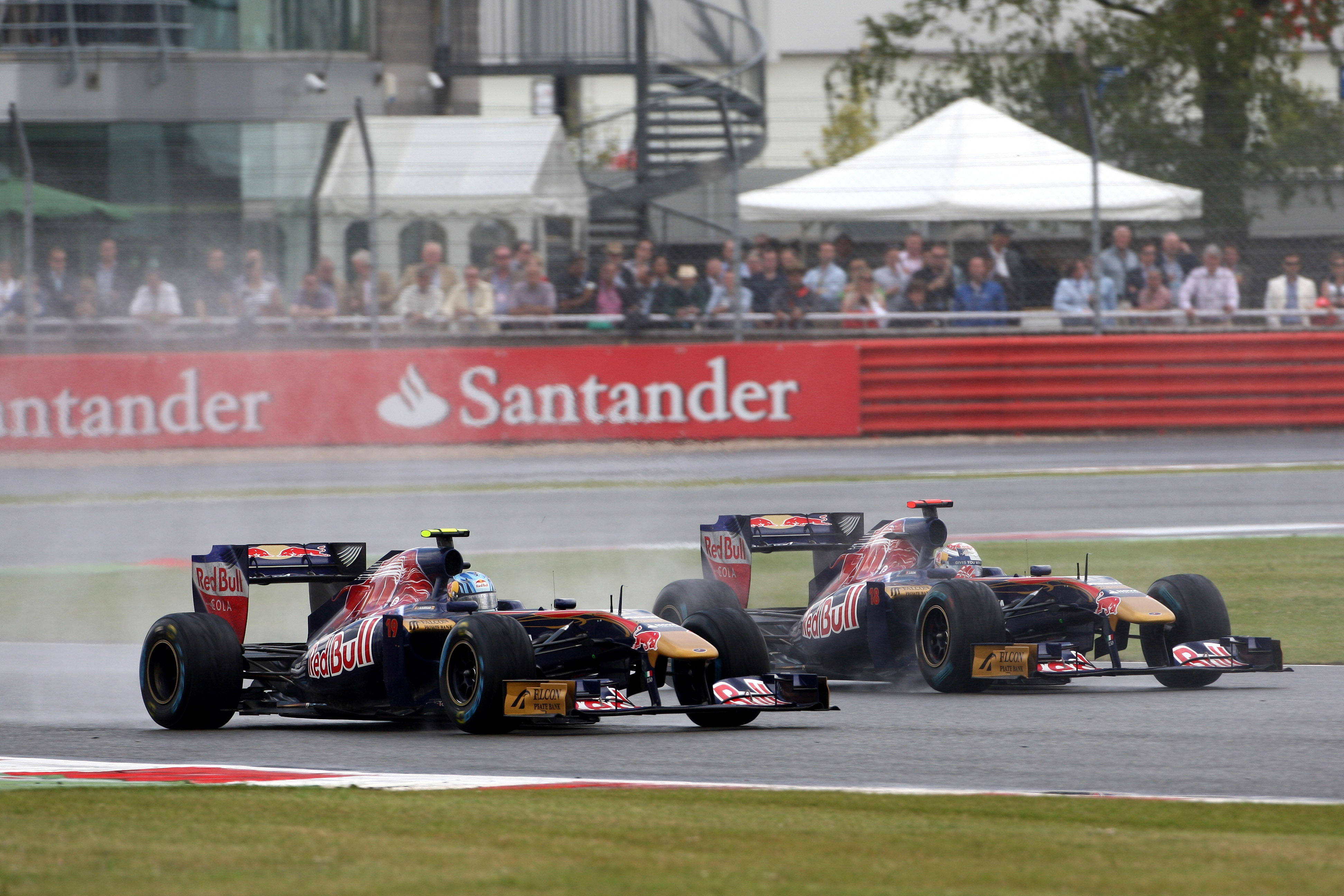 In being given a deal for 2023, Tsunoda has joined a fairly small group of drivers who were kept within the junior Red Bull squad through year three without a promotion to the senior team.
Those drivers are as follows:
Sebastien Buemi – Brought in to replace the promoted Sebastian Vettel in 2009, the Swiss driver was a solid performer through his three campaigns but never did quite enough to come anywhere particularly near dislodging Mark Webber from the main squad. Remained a Red Bull F1 asset for years after his Toro Rosso firing – but never raced in F1 again.
Jaime Alguersuari – Perhaps a slightly dubious selection given his first season was a half-season, but he fits the wider pattern. He asserted himself enough to basically dash Buemi's hopes of a future promotion, but not enough for Red Bull to resist a full line-up reset at the end of 2011. Never raced in F1 again with HRT his only realistic 2012 option.
Jean-Eric Vergne – Not too far off team-mate Daniel Ricciardo at all through his first two years at Red Bull, but when Ricciardo got the nod to replace the retiring Webber it meant Vergne effectively stayed on at Toro Rosso as just an experienced benchmark. And that proved a precarious position because when Daniil Kvyat did well enough against him as a rookie, Vergne was dispensed with. Never raced in F1 again – though it's believed that at one point down the line Toro Rosso offered to take him back.
Carlos Sainz – Rocked the boat enough at Toro Rosso to where got himself loaned out to a team higher up the grid before the end of his third season. But it was telling that, though he made a good impression at STR, Red Bull did not make use of its option to call him up as Ricciardo's replacement for 2019. Admittedly, that's widely attributed to the uneasy relationship between the Sainz and Max Verstappen camps back in 2016, but that surely could be overcome if Red Bull was 100 percent sold on Sainz.
Team principal Franz Tost often says that a rookie driver needs three years to show what they can really do in F1 – indeed, he was quoted as saying it yet again in the Tsunoda announcement – but it really doesn't feel like Red Bull shares his view.
So you have to wonder whether the ship has already sailed for Tsunoda to ever be in the main team, and whether his AlphaTauri stint is now about simply putting himself in the show window as a credible longer-term option for other midfield teams – ala Sainz and Gasly.
All that said, there was no real reason for AlphaTauri to shed Tsunoda. Okay, he's still way too erratic, but the pace is increasingly there this year relative to Gasly, and given how raw he was when he arrived in F1 last year, it would be logical to bet that there's still a fair amount of room to grow.
Keeping a Honda link might come in handy
Gary Anderson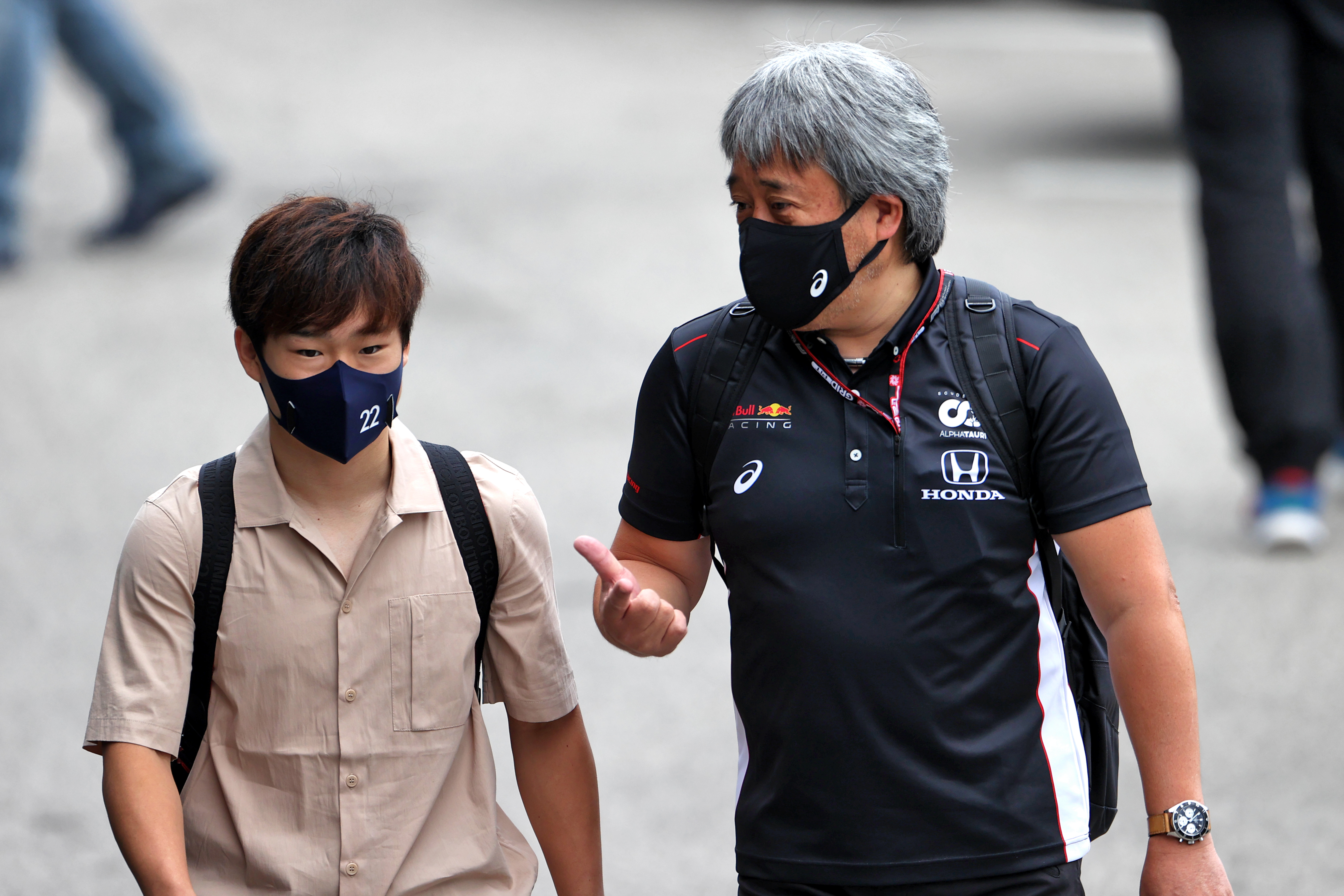 On his day, Tsunoda has the speed. But he needs to work on delivering more of them.
When you hear him on the radio, he seems to be right on the edge. He needs to learn to chill out and apply all his energy to the job in hand. Tost is the man to do that, but Yuki needs to buy into it and accept that he gets a bit too excited.
I'm sure he is also important for whatever relationship there is between Red Bull and Honda. Keeping that door open is important now Porsche has decided to – or been forced to – go in a different direction.
You never know when Honda might just announce a comeback, and remember it was Red Bull that, through Toro Rosso, brought Honda back after three dismal and embarrassing years with McLaren.
So keeping a Honda-affiliated driver like Tsunoda is understandable, especially given he has shown that he can perform well in F1 at times.
Gasly uncertainty helped him
Glenn Freeman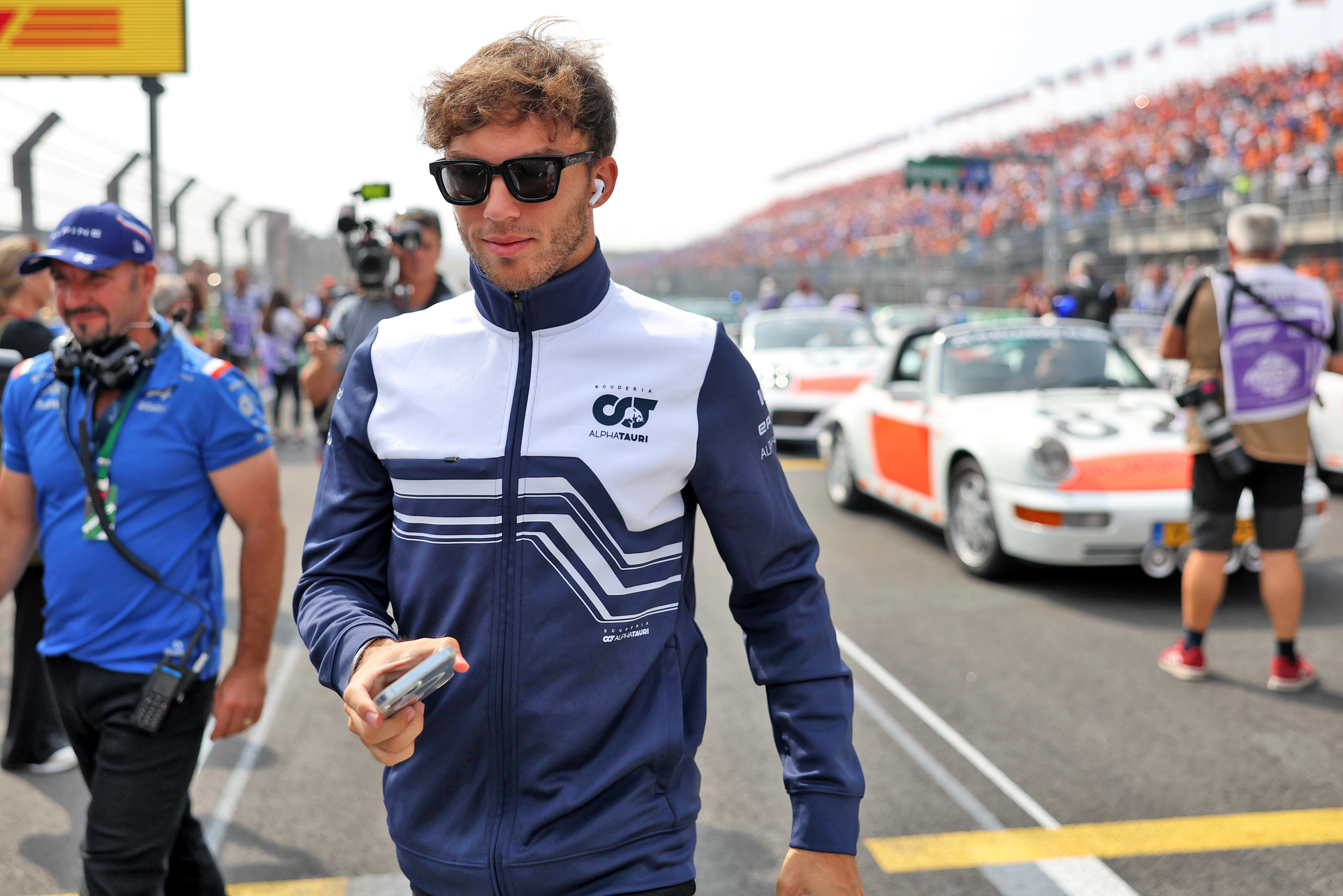 The uncertainty around Gasly's future is probably doing Tsunoda a favour here. By Red Bull's high standards, Tsunoda's first two seasons in F1 haven't been convincing enough – even if you take into account that he was somewhat fast-tracked up the F1 feeder ladder.
But if Red Bull doesn't yet know if Gasly is off to Alpine, then it makes sense to get the second seat secured so there's only one vacancy to fill. And if behind-the-scenes Red Bull already knows that Gasly's off, the same applies.
This decision only looks generous to Tsunoda if Gasly is staying, as you'd expect Red Bull to be keen to give someone else the shot Tsunoda's had. In that case, it could also be a poor reflection on the level of the drivers who have worked their way up to the top of the Red Bull junior programme.
Based on what we've seen so far in F1, it doesn't feel like a promotion to Red Bull Racing is in Tsunoda's future. But he's been given another chance to be next in line to claim Gasly's 'gatekeeper' role at the second team. He has to take it.
Red Bull drivers have been axed for less
Matt Beer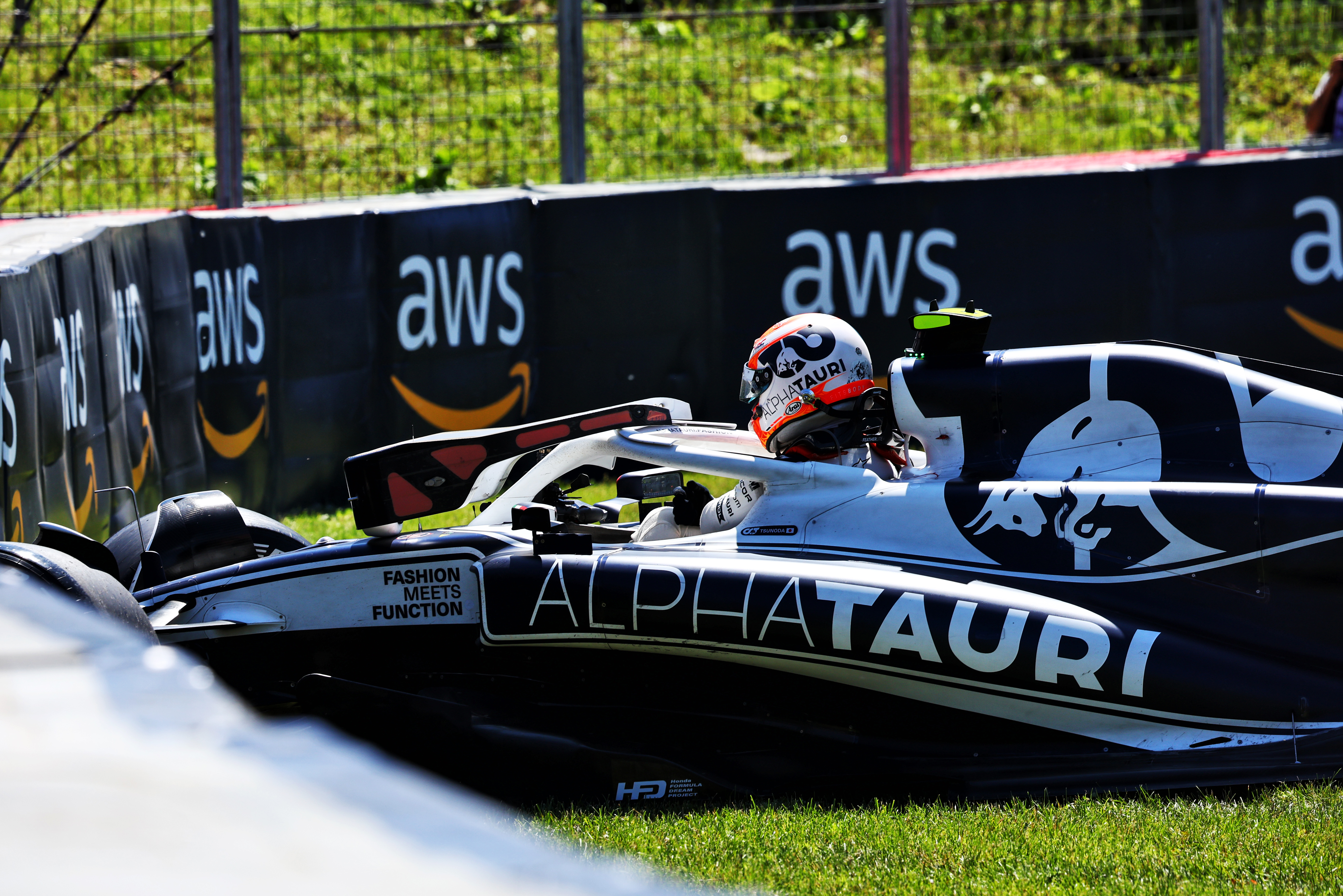 A lot of crashes. Not enough signs of learning from his mistakes. Too many apparent breakthroughs followed by another backwards step. Not much evidence of him being ready for a Red Bull Racing seat any time soon.
People have been booted out of Red Bull/Toro Rosso/AlphaTauri F1 seats for a lot less than that.
So Tsunoda is benefiting from circumstances here. If Red Bull had a junior it was confident was ready for F1 or a pressing need to try someone out for an RBR seat, Tsunoda would probably be out.
But that doesn't mean keeping him is wrong. Tsunoda is still a driver of great potential with some very high peaks.
He's just fortunate he's getting more patience than some of his predecessors did.