George Russell says it is "clearly" not luck that Williams keeps excelling in unusual circumstances and reckons the team's poor 2019 car acted as a training exercise for intermediate conditions.
Russell qualified third for the Russian Grand Prix after a bold call to switch to slicks early on a damp track in Q3, which meant he was well-placed for the final flying laps as the track dried.
It comes just three races after Russell qualified second in the wet at Spa, while the soon-to-be 2022 Mercedes driver has also scored points in three of the last four grands prix.
After qualifying, Russell made the interesting observation that Williams's form in these conditions could be traced back to its difficult 2019 season.
That year, Russell's first in F1, the Williams was comfortably the slowest car on the grid – on average, 4.301% off the pace in qualifying. On a hypothetical 90-second lap that would be a deficit of 3.87s.
Russell reckons Williams learned a lot about how to make Pirelli's tyres work effectively that season because its car produced so little downforce compared to others.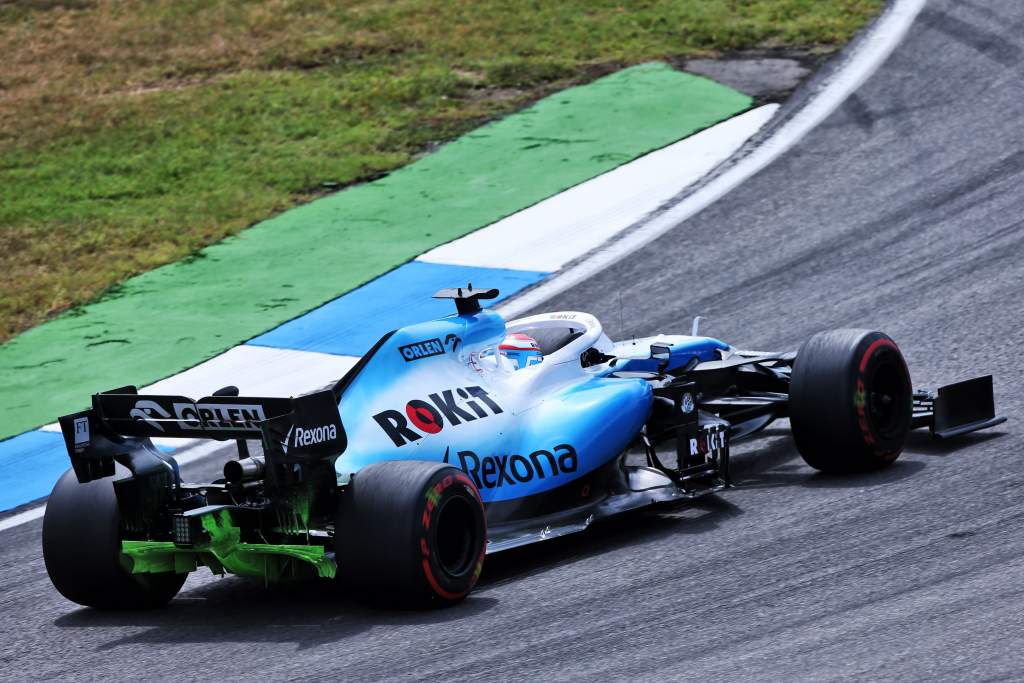 Asked by The Race if he felt it was not coincidence that he and Williams have been among F1's unusual results in recent races, Russell said: "Do it once and it might be luck, but you do it two or three times and it clearly isn't.
"I think 2019 was a really important year for us when we look back because we were in a very difficult situation every single race because we had no downforce on the car.
"It was almost like every weekend was in some ways sort of intermediate conditions because the Pirelli tyres are designed for the fastest cars, Mercedes, Red Bull, Ferrari.
"We're driving around three and a half, four seconds off the pace. Those tyres aren't suitable for us.
"So in a way we had to treat 2019 as a bit of an intermediate session to a degree.
"And I think the little tricks of the trade we learned, the small details are really paying dividends now.
"Even for myself – I guess firstly, being a Brit and experiencing more rain than people in other parts of the world is clearly a benefit for us!"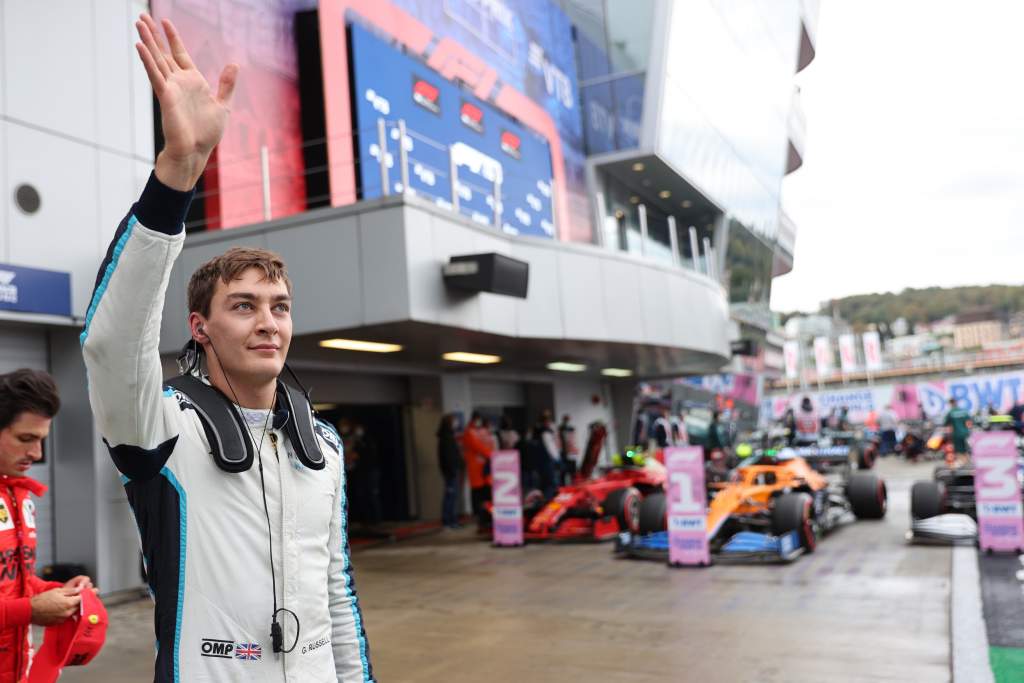 Russell's Sochi qualifying result came after his fourth Q3 appearance of the season, having not started in the top 10 for Williams before this year.
He has been knocked out in Q1 just once, ironically in Hungary where he went on to score his first points for Williams.
Since then he was classified second in the farcical Belgian GP by virtue of his qualifying result, then scored points for a third time in four races in Italy.
"It is a very strange emotion to be honest, because this year, all we wanted to do was score points," said Russell after qualifying third in Russia.
"And when you achieve that, you want points more often. Then when you start scoring points more often you want them every race.
"That goes the same for a Saturday afternoon. Achieving a Q3 earlier this year for us was absolutely incredible. And now if we don't achieve Q3, you're pretty disappointed.
"I guess what I'm trying to say with this is, it's never enough until you're world champion.
"I'm sure the next time Lando [Norris] gets a pole position, it won't feel quite the same as this one. Because you want to be on pole all the time, then you want to start winning all the time, until you're world champion.
"Probably even then you win one, you want to win two. So it's a never ending cycle. I guess we're all pretty competitive beasts."