Valtteri Bottas will take a penalty and start ahead of Max Verstappen at the back of the grid in the Russian Grand Prix after a strategic engine change by Mercedes.
Bottas only qualified seventh at Sochi as Mercedes lost out in drying conditions in Q3.
Team-mate Lewis Hamilton will start fourth and has a huge opportunity to reclaim the championship lead from Verstappen, who has a back-of-the-grid penalty for engine changes and will start last.
Bottas has a grid penalty of 15-places rather than a back-of-the-grid penalty, meaning he will start 16th ahead of Antonio Giovinazzi, Nicholas Latifi, Charles Leclerc and Verstappen.
This is the second engine change in two races for Bottas who had to start at the back at Monza, where he qualified on pole, because he needed to introduce fresh components into the pool.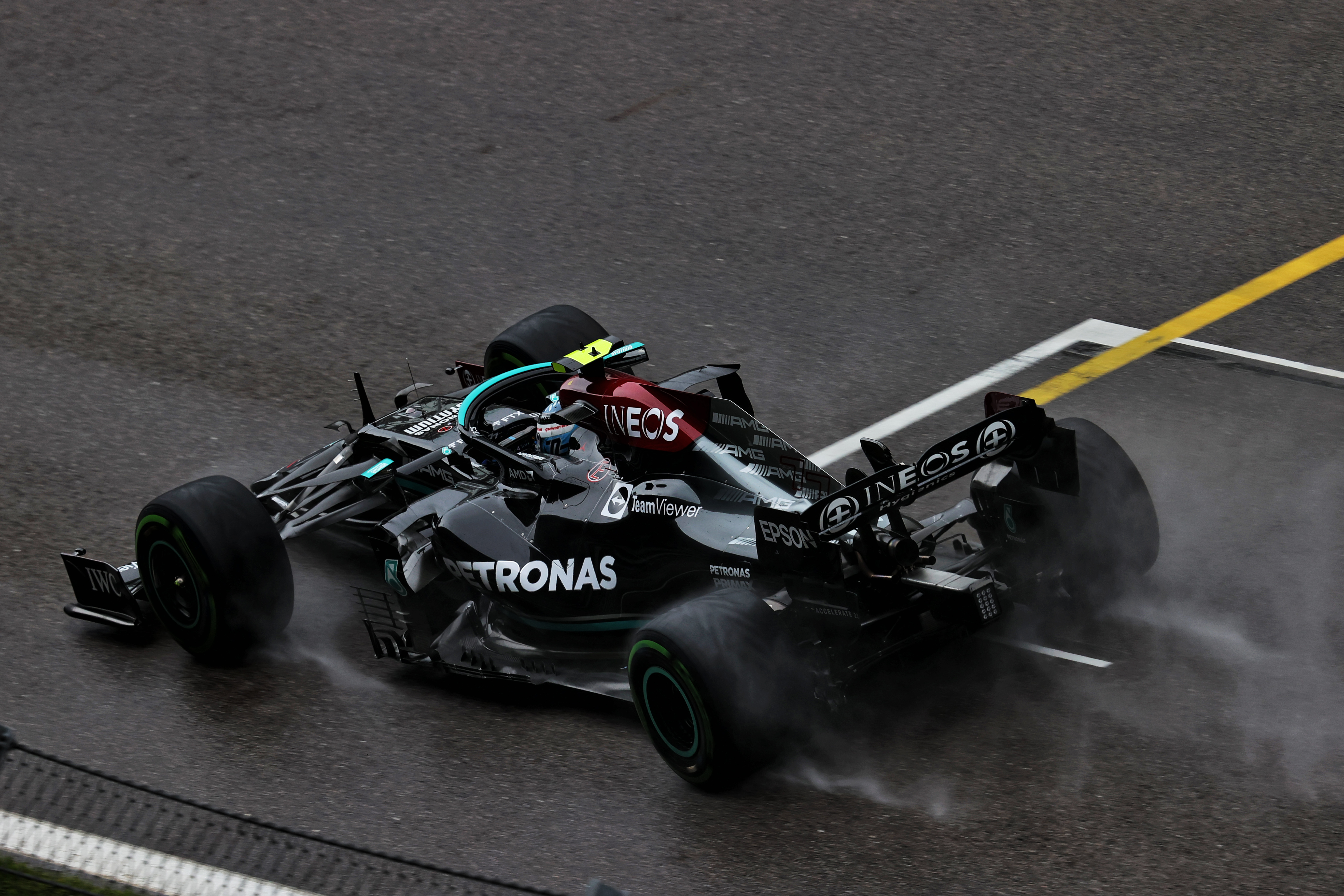 But as that is now settled latest penalty is simply a reaction to the circumstances of the Sochi weekend.
It should be enough to keep Bottas ahead of the Red Bull at the start and then he will effectively interfere with Verstappen's race by staying ahead of him as they make their way up the order.
Mercedes clearly believes that in addition to whatever impact there may be on Verstappen's race, Bottas can make enough progress from 16th, relative to starting seventh, to minimise the points impact and make it a worthwhile move.
"For Valtteri we are still thinking about possible strategic decisions, what the best and quickest race strategy could be for him," Mercedes boss Toto Wolff had said on Saturday evening.
The team has an 18-point lead over Red Bull and the lead car for its rival is Sergio Perez who will now start eighth.
Hamilton is five points behind Verstappen in the drivers' championship.