When Williams had to pick a successor to Mercedes-bound George Russell for 2022, it seemed a doomed mission to replace the irreplaceable.
But based on the first four races of the season, in Alex Albon, it has found the talismanic driver it needed.
The London-born Thai was a logical choice for Williams, but despite the increased appeal of driving for a team that is on an upward trajectory under the ownership of Dorilton Capital, it was by necessity feeding on scraps in the driver market.
In Albon, it signed a driver with tremendous ability, but one who despite a good CV both in the junior categories and in his two seasons racing in F1 – mostly alongside Max Verstappen at Red Bull – has struggled to deliver fully on the phenomenal potential he showed in karting.
But there was a tantalising upside, with the hope Albon's blend of F1 experience, top-team know-how and genuine determination to reignite his F1 career would coalesce into strong performance. The downside was that Albon might continue to frustrate.
So far, it's been all upside. Albon has been exactly what Williams needed.
His drive to 10th in Australia grabbed the headlines – and "felt like a win" – but it's been an accomplished season all round. He also hauled the car into Q2 in Bahrain and finished a strong 11th at Imola, passing Pierre Gasly's AlphaTauri along the way.
These are small victories in the grand scheme of things, but the big success of the season has been how effectively Albon has slotted in. By his own reckoning, "the first few races have gone better than what I could have expected", while the team feels it has a driver who is filling the Russell role admirably both in terms of pace and off-track contribution.
Albon did come into 2022 with a point to prove after his difficult times with Red Bull, so needed to have the right mindset. Previously, he was always the junior driver in the team, whether it was with Verstappen or, at Toro Rosso in the first half of 2019, Daniil Kvyat, but at Williams, he had to be more than that.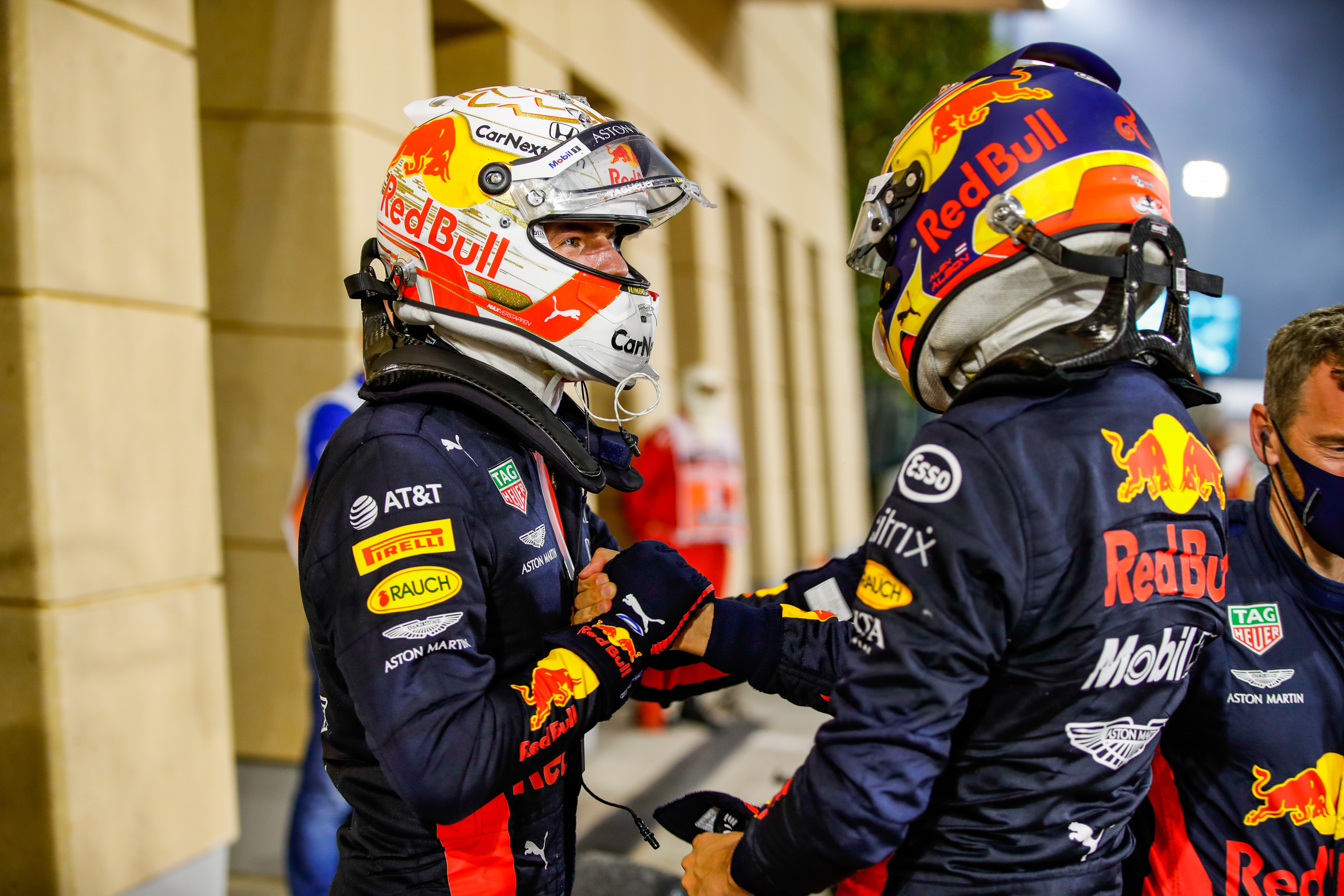 In that sense, there are similarities with Valtteri Bottas's position at Alfa Romeo. The Finn is thriving there after five years in Lewis Hamilton's shadow at Mercedes, just as Albon is now at Williams after getting away from Verstappen.
"I feel like it's a time for me to step up as a driver and become that leader and a bit more vocal," Albon tells The Race. "My job is more important than ever in directing the team to where I think we need to improve and how we can move up the leaderboard.
"So I do feel the same as Valtteri in the sense that there's a there's an opportunity there and you relish that. I do enjoy that side of it too, finding performance and making a car quicker, that makes everyone feel good. So I'm thinking about that side of things and I'm doing much more now than I was doing before."
Albon's confidence is obvious. Both in how he talks about his job as a Williams driver and the way he drives the car, he is a driver transformed from the last time he raced in F1 with Red Bull in 2020.
It's easier to be confident and assured when the questions are positive, as they have been this year in contrast to those about his lack of performance two years ago, but if you watch his onboard camera he is far more at one with the Williams than he ever appeared to be with the tricky Red Bull.
At Williams, there's no Verstappen to struggle against and with Nicholas Latifi lacking confidence so far this season, Albon has asserted himself. But that's only part of the equation because he's also applying the knowledge and skills he developed off-track during his season as Red Bull reserve in 2021.
"There's a bit of both," he says when asked if this assertiveness comes naturally or if he's had to self-consciously push himself to do it. "I'm the quiet person in general but you have to go in and say 'listen, this, this and this isn't working' or 'this is great, we need to focus somewhere else'.
"But also, the year away helped me to understand that too. I was working with people at the factory and getting to know the minds of the people that I was working with, whether it be engineers or vehicle dynamics or aero guys, whoever it may be.
"I felt I gained some experience and I guess you can call it communication [skills]. You gain life experience in how you communicate with people on a one to one basis and I took that with me to Williams."
But it's behind the wheel that all of this comes together. It's true that the 2020 Red Bull was a difficult car to drive, but that doesn't mean that this year's Williams is an easily-tamed beast. Latifi's struggles prove that.
But Albon does have the confidence that he often lacked in the Red Bull, in which he was often visibly tentative and looked nothing like the driver that he had been at times earlier in his career. While Verstappen could live with those lively car characteristics, they limited Albon much more.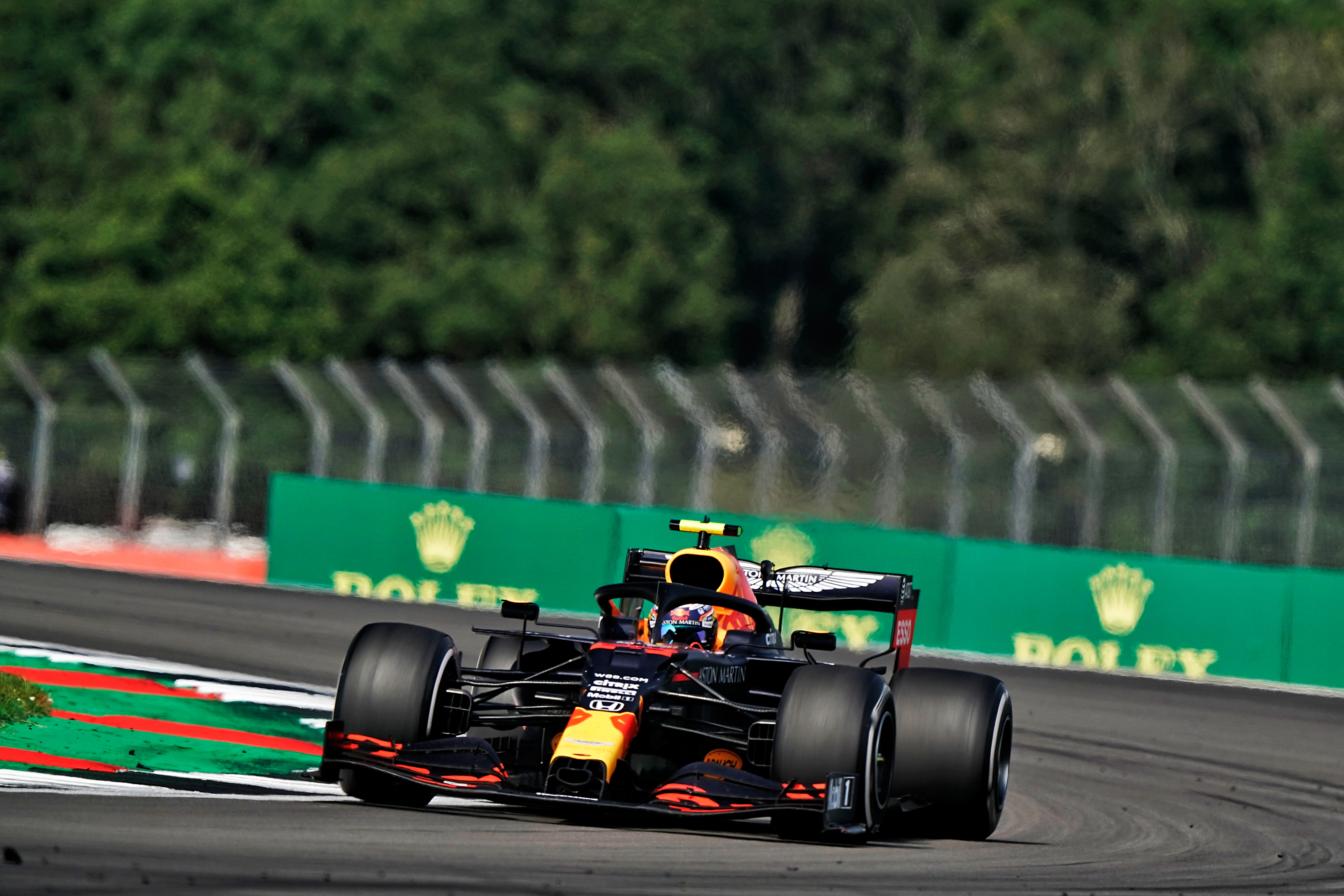 "It's no secret now that that car was very tricky to drive in 2020," says Albon. "And then a lot of what we did, for the next year, straightaway improved it and the car was a bit easier to drive. It was kind of frustrating to see that in some respects because that was when I was on the sidelines.
"At Williams, the car moves around and you can see that we are fighting quite a lot. It's not the easiest car to drive, but I still feel confident in it, and I still feel happy to be on the edge. When I do get snaps, everything's under control and I feel like I'm at one with the car.
"The key thing is being able to drive the car rather than the car driving you. That's always the big differentiator as a driver in who's competent or not. And on my first lap in Barcelona, I felt straightaway that I'm driving better because it felt much more comfortable to be on the limit."
The big difference is at corner entry. Albon has always favoured a car that offers good rear-end stability and positive turn-in. These are traits that benefit all drivers, but some handle any deficiencies better than others, with Verstappen very much in that select group.
This has been a characteristic Albon has pursued set-up wise at Williams. When asked to explain the difference in the driving style and their demands for the car between Russell and Albon, Williams head of vehicle performance Dave Robson highlights the behaviour of the car on turn-in.
"He's a lot more focused on the very initial turn-in balance, that means a lot to him," says Robson. "And once he's got through that initial turning phase, then he's quite prepared to deal with what the car subsequently does, whereas George was perhaps a little bit more tolerant to that initial phase and then more sensitive.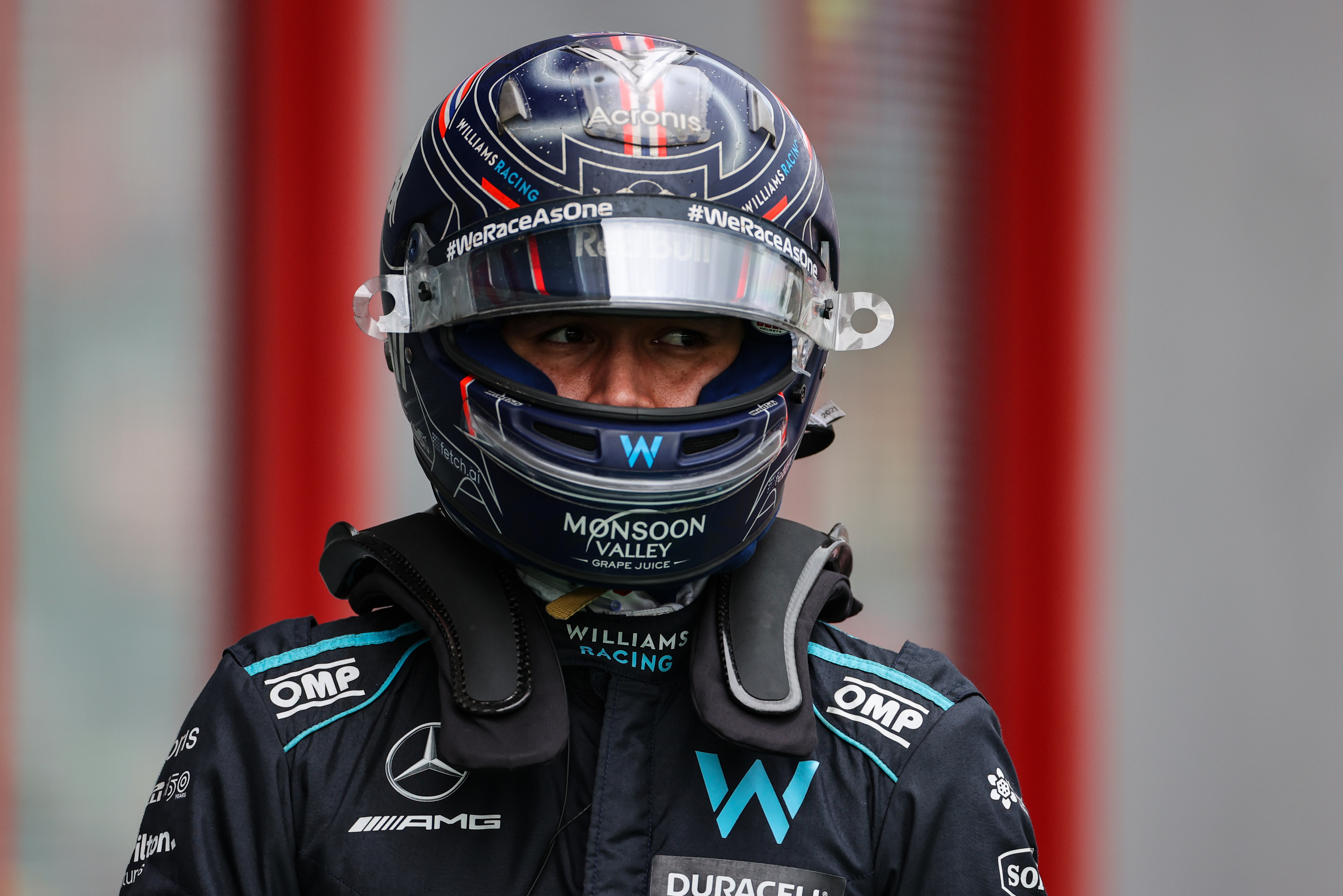 "So it's just a bit different. And some of that might be the cars, to be honest. I don't know what George is finding the Mercedes is like, but it might not just be the drivers, it's that combination of the drivers and the cars because these ground effect, low-rake cars have quite different characteristics.
"But a good, strong positive front end at turn-in and Alex is reasonably happy."
Albon is also a very different character in terms of how he communicates with the team. Russell is a hard taskmaster, and justifiably so given his qualities as a driver and the clarity of his approach. But it's fair to say that Albon's slightly more easy-going demeanour has made him very popular with Williams.
Some even feel Albon is every bit as fast as Russell. That's a big claim and one that's difficult to test, but there's no doubt that he is operating at a high level. He's certainly seen as a driver Williams can build around in the coming years.
"I think that is the case," says Robson when asked if Williams has replaced one strong driver with another.
"They're a bit different in personality and driving style. And it probably took us a little bit of time over winter testing and several races to understand a bit more about that driving style. But he's quick and his whole attitude and demeanour are very good.
"Alex is absolutely determined and wants everything [right]. But he does have a different way of expressing it [compared] to George."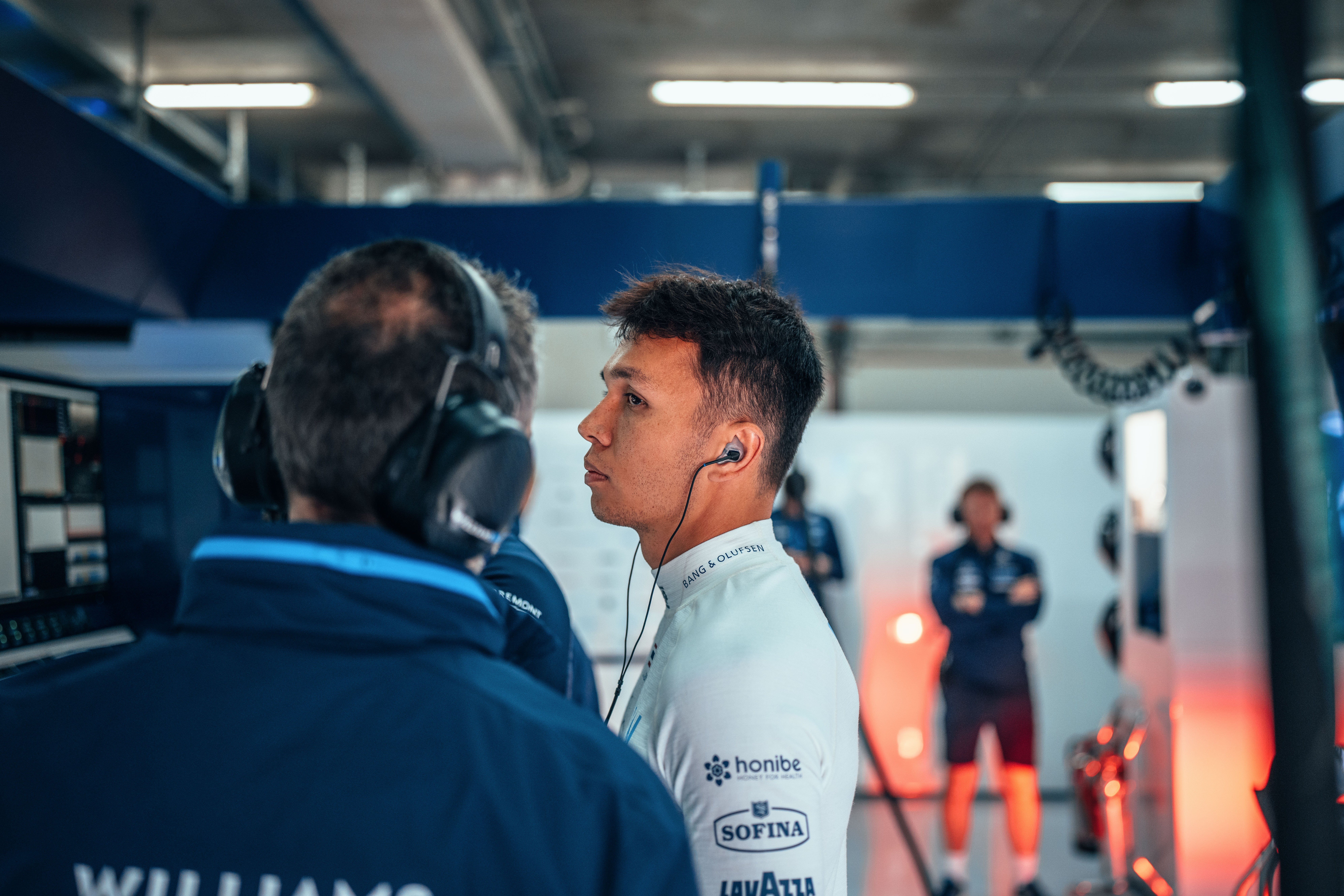 His Australian Grand Prix drive showed how assured Albon is. When watching his whole race onboard for an in-depth analysis of his race, it was surprising to hear how little communication there was between Albon and the team.
The expectation was that, particularly later on, he would be given more information about the race situation and tyre management. But the reality was, Albon appeared to be in complete command of the Pirellis that day and knew how hard he could push – producing lap times comparable to that of the McLarens running just ahead of him during the final part of his marathon stint on hards. As Robson puts it, Albon was "in the zone".
Key to that drive was Albon's feel for the tyres. The C2 Pirellis were durable, provided you avoided the graining, and the team had built a good feel for how to get the best out of the rubber in race conditions given it could effectively ignore qualifying pace thanks to Albon's grid penalty – a carryover of his clash with Lance Stroll in the Saudi Arabian Grand Prix.
But Albon also showed why he's the ideal driver for the team given his willingness to take risks, which falls in line with CEO Jost Capito's mindset. While the pitwall hit on the strategy by thinking on its feet as the grand prix progressed, even early in the race Albon rallied against instructions to protect the tyres on the grounds he needed to push on at that point to have any chance of making something of Australia.
"We've got to take risks, we've got to push," says Albon. "I knew what our base plot was looking like before the race started, so we had to try things and we did. Obviously, we got the point from it.
"But it's also because we're in such an early stage of the cars and the tyres and it's really hard to pre-empt everything. A lot of the feelings we get driving right now are more important than ever, because we're not relying on previous data to [tell us] how adapt to the tyre, set-up philosophies or whatever it may be.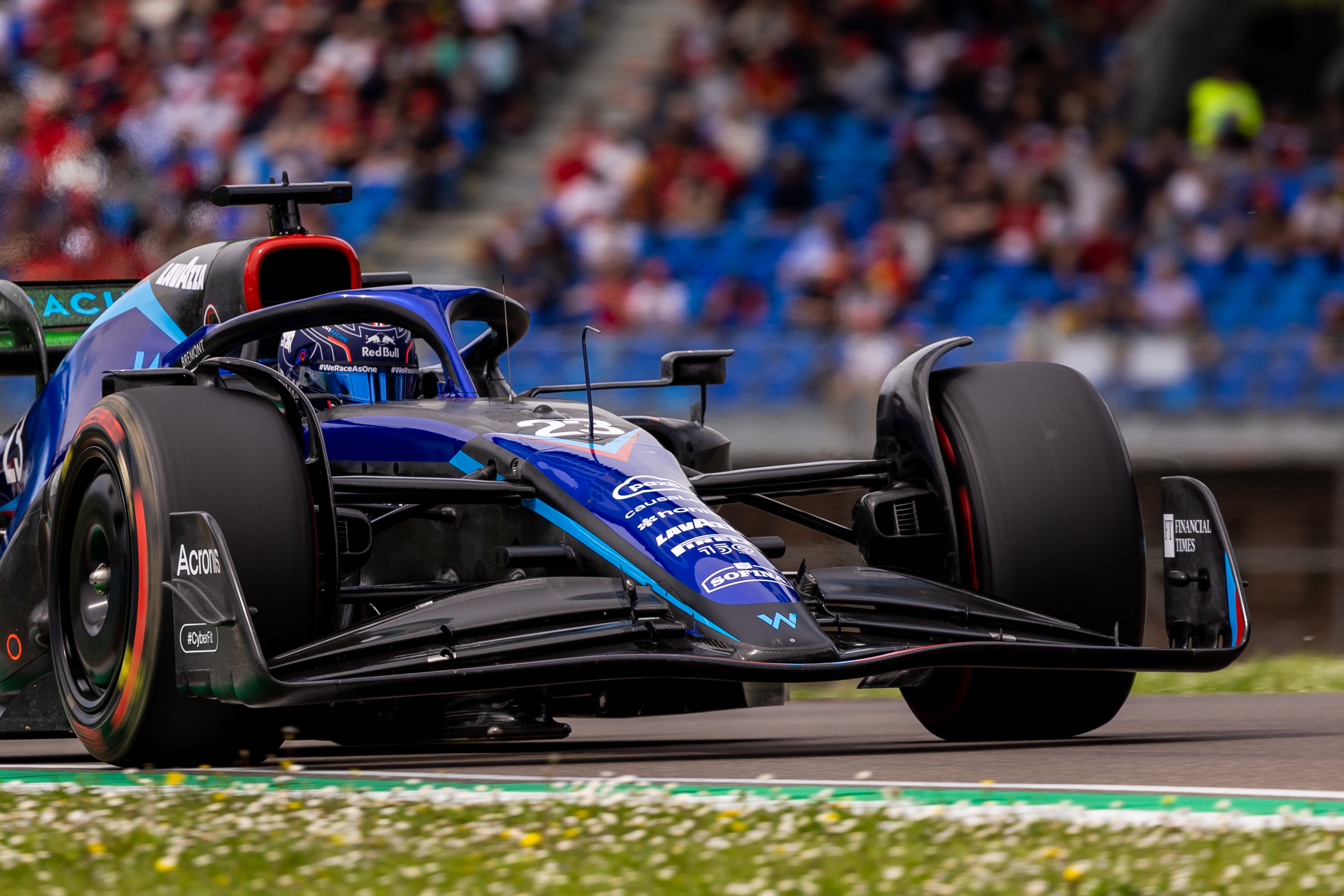 "The drivers in these first few races were the ones giving the most important feedback to the team. We're the ones feeling the tyres, so there is a bit more of a role that the drivers are playing at the start of this year to help develop the car – more than it was in previous years."
Albon's ability on this score shouldn't come as a surprise. At Red Bull, his attitude off track and technical skills were held in high regard. The problem was simply that he couldn't get close enough to Verstappen.
But the question Albon had to answer this year – to the watching world, rather than himself – was whether he had the right mentality to go into a team and make it his own. It was never really a question of his fundamental driving ability, but that capacity to string it all together and step up to the plate when it mattered. So far, he has been utterly convincing.
"I always felt I could do a good job given another chance," says Albon. "I took a lot of lessons from my time at Red Bull and I felt I was better prepared than ever this year.
"I just needed a little bit of confidence within the car and I felt pretty good with it straight away. Everything starts to take off once that happens.
"And I have a very supportive team around me here at Williams and we're pushing a lot in improving the car. There is an energy there to do better.
"That point in Melbourne was the great bit of extra motivation that we need to push on and close the gap to the cars in front."
Williams has a long way to go after a shaky start to the season. But in Albon, it has a driver who has proved there really is life after Russell.