IndyCar frontrunner Pato O'Ward has set a new benchmark for Formula 1 car superlatives, declaring they "bend the laws of physics" in a jubilant review of his McLaren test.
O'Ward, who finished third in the 2021 IndyCar Series, earned his maiden F1 test by securing the Arrow McLaren SP team's first victory earlier this season, winning a bet with McLaren Racing CEO Zak Brown in the process.
He was present for the season-ending Abu Dhabi Grand Prix with the team and then drove the 2021 McLaren on Tuesday at the Yas Marina circuit.
The 22-year-old's US-based career briefly threatened an F1 switch when he was signed by Red Bull, but he only competed in a few races in Japan's Super Formula series and had a one-off weekend in Formula 2.
Like many debutants, O'Ward was stunned by the cornering speed and braking performance of the F1 car – although even by 'excited rookie' standards his post-test debrief was disarmingly joyous.
"I'm at a loss for words about today, the experience," he said. "First of all the opportunity is rare, once in a lifetime. And wow, like…wow, these cars are ridiculous.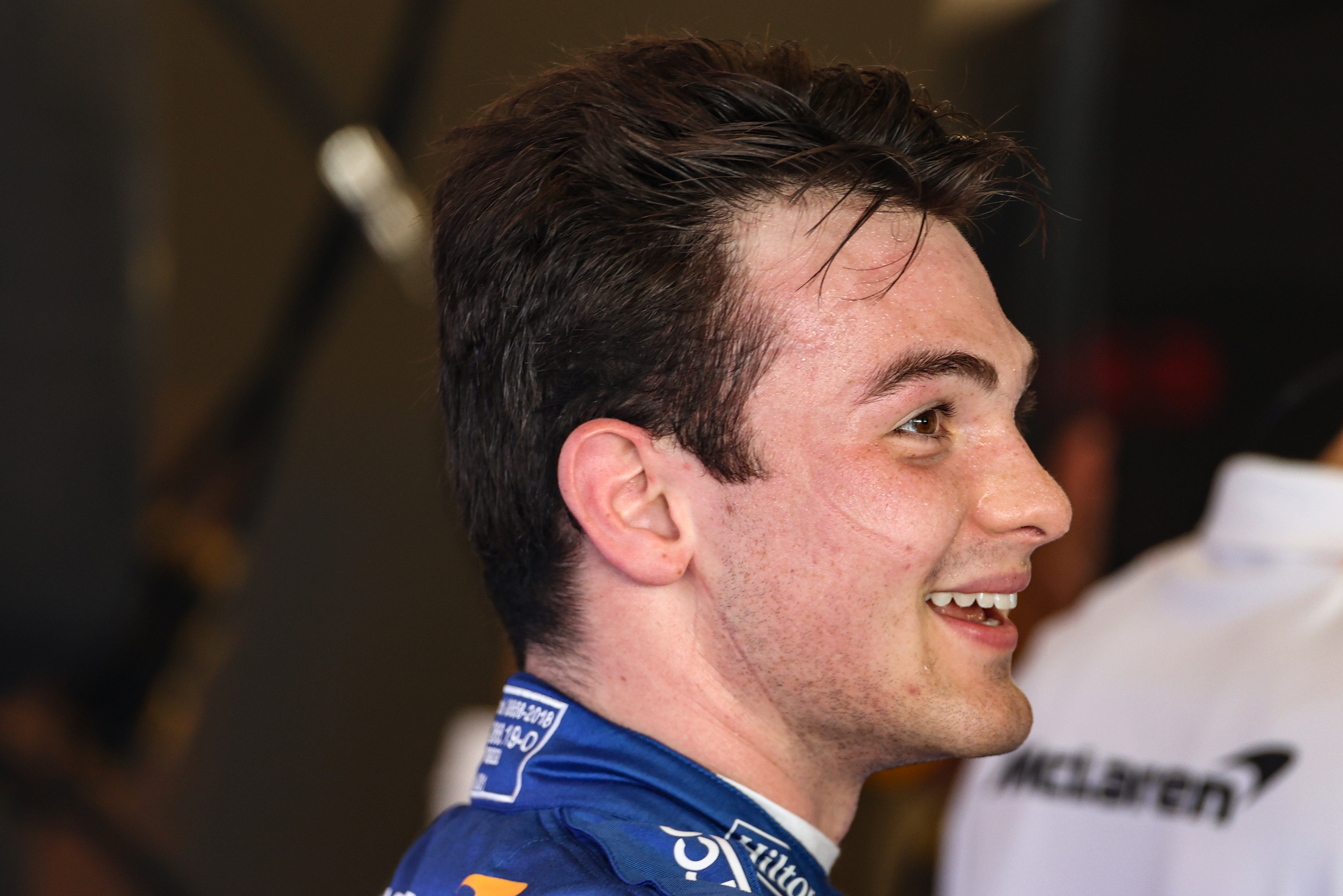 "I was expecting crazy and insane and this is crazy and insane times 10. What these cars are capable of is…I don't know how. I thought the IndyCar was fast. It's just crazy, I don't know what else to say.
"Since the first lap as soon as I went out I felt the power, the grip, it does whatever you want it to do. When you take it to the limit there might be certain things that you want it to do a bit better but whenever you start tweaking it here and there, there's so many things that you can be moving around in the wheel that help you get a better balance than what you currently might have or whatever.
"But wow, it's insane. What a great experience. What a car!"
O'Ward completed a varied programme that ended with a sequence of qualifying simulations on the softest-compound Pirellis.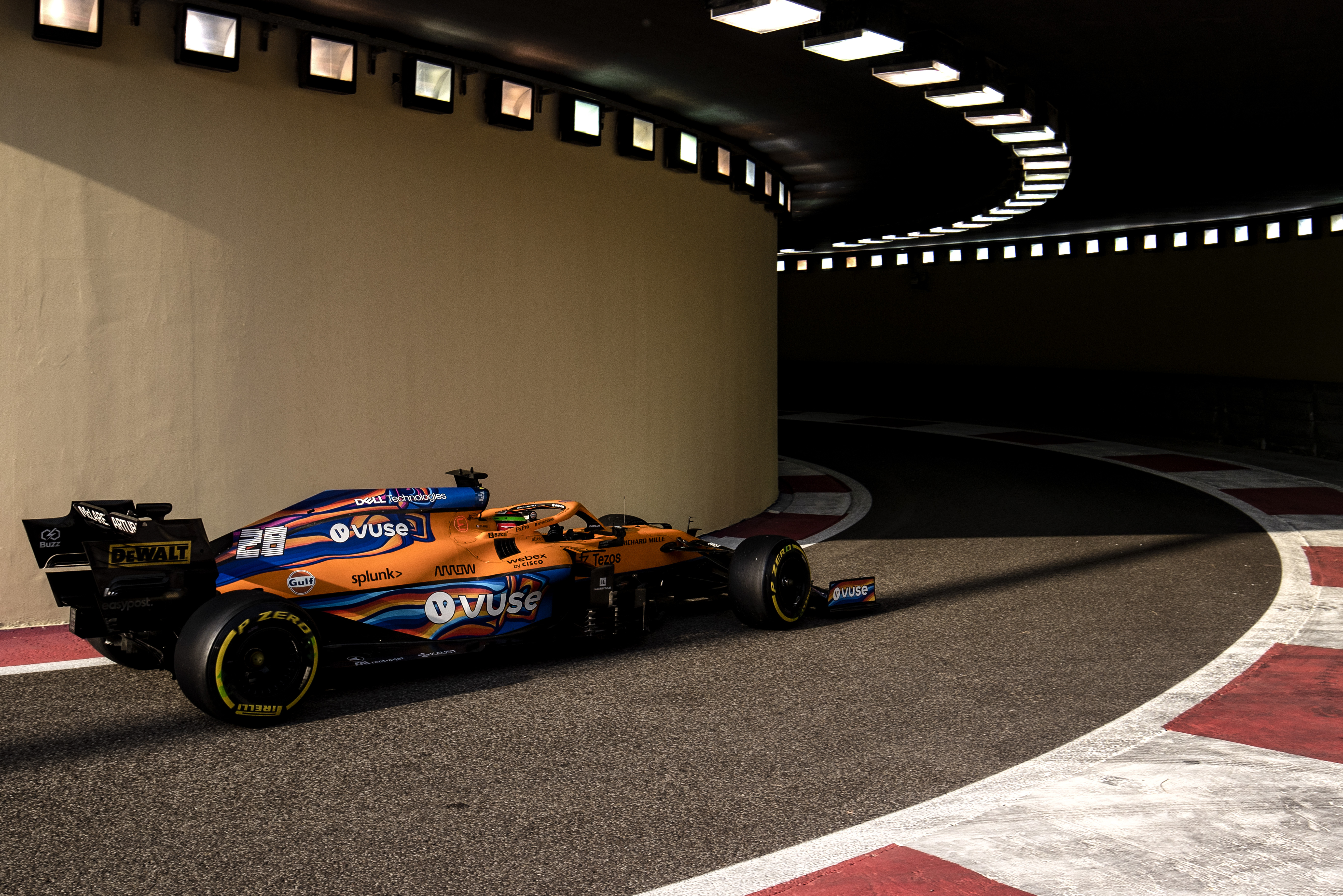 He said he did not hook up a clean lap and set his best sectors across three different attempts, finishing the day fourth-fastest and 1.4s slower than Mercedes driver Nyck de Vries.
His 1m24.607s was 1.2s slower than regular driver Daniel Ricciardo managed in qualifying and would have put him 18th on the grid for Sunday's race.
"I didn't get one lap of putting everything together," he said. "Which I know it'll just come with time and just knowing the car a bit more and the tyre.
"But it just feels so good. The change of direction, the downforce, the stopping power.
"It's just unlike anything – nothing I've driven comes close to this. Not even a hint of close. It is unbelievable."
🚀🚀🚀 pic.twitter.com/OEQm5ewXnm

— McLaren (@McLarenF1) December 14, 2021
O'Ward completed 92 laps over the course of the day. By the time he did his qualifying simulation he was struggling with his neck, which is usually the most physically demanding element for drivers new to F1.
He said: "My neck is destroyed! In the morning I got to a good point. But then we did some race running before I did all my quali runs in the end. And as soon as I put those softs and went through the fast corners my head was about to just [collapse].
"I know where I lost some time was in corners where you're limited by your neck strength, which I knew was going to be a problem at least at the end of the day. Because this is completely different.
"It's nuts compared to anything else I've done, that is available to drive out there. So my last few laps, I was like looking down, with my eyes up, trying to see where I was going.
"At Turn 9 my head was just straight down!"
He described it as "a lot more than what I thought" it would be, that the speed of the car was "addicting", and called it his "best experience I've ever had in a race car in my life".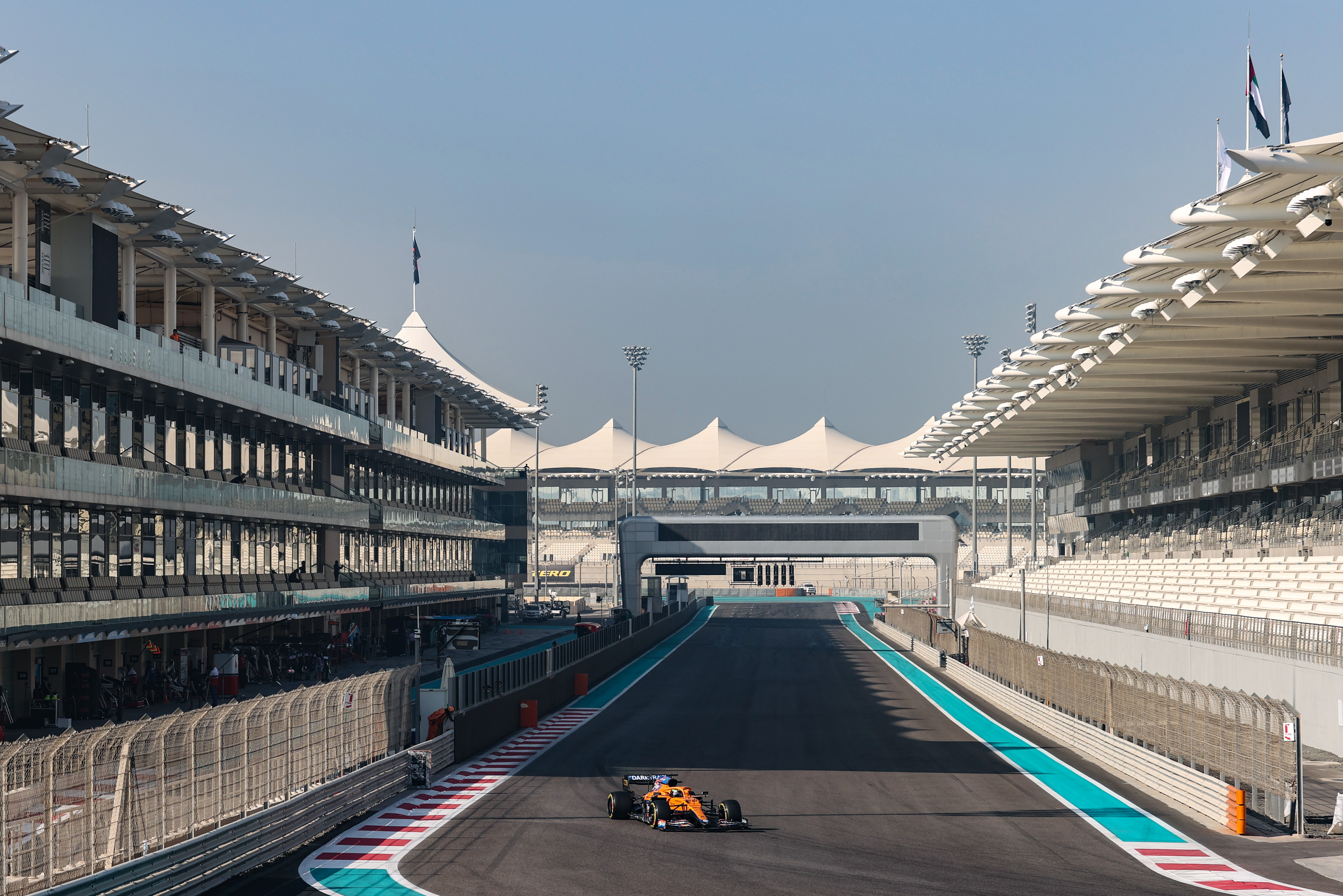 "Everything works," O'Ward said.
"It's smooth and gentle and when you want to go, you can throw the thing around and the thing just sticks."
O'Ward said he was careful not to try to take the car to its limit in "certain areas" and was mindful not to be too cavalier with his approach as he did not want to crash.
At the moment there are no plans for further tests but he said he had already teased Brown beforehand that "I'm going to be annoying after the test" and this outing hasn't changed the likelihood of that.
"I didn't want today to end to be honest with you," said O'Ward, who is contracted to drive for McLaren's IndyCar team again in 2022.
"It's just unbelievable. And it's just amazing. All racing drivers want to feel is to just go as fast as you can, brake as late as you can. You want to feel everything and this car gives you that and more.
"Obviously I didn't know the car so for me this is like 'oh my god' – probably once you get into a rhythm and knowing a lot more, 2-3-4-year drivers are like 'I want more grip', which is understandable.
"These things bend the laws of physics. It's just absurd what they're able to do."