As Ferrari prepares to name its fifth Formula 1 boss in less than a decade, it feels further than ever from what a modern team needs to be.
Mattia Binotto's impending exit is at least partly down to a flawed upper management structure that gives too much power to people that are too distant from the F1 team itself.
Ferrari's leadership has changed completely since Binotto rose to the role of team principal. It was previously headed by Sergio Marchionne, who held both the chairman and CEO roles until his death in 2018 and identified Binotto as the person to replace Maurizio Arrivabene as team boss.
Marchionne was then succeeded as chairman by John Elkann, while Louis Camilleri became CEO. Binotto always spoke very warmly of Camilleri, who seemed to have a more direct link to the team boss than Elkann and seemed to grasp the kind of reform within the F1 team that was required to end a cycle of self-defeating trigger-happiness.
But Camilleri left at the end of 2020 after battling COVID. Last summer a new CEO was appointed, Benedetto Vigna, and within 18 months the new axis of power at the very top of Ferrari is recruiting a new team principal.
Either Binotto's 'resignation' is a smokescreen for a bigger powerplay, or Binotto has felt forced into an act that is far from willing. As he puts it, leaving Ferrari is a "regretful" decision to have to make. Neither outcome is good for Ferrari.
Binotto's downfall will be self-inflicted to a degree. Ferrari did not improve in some key areas under his watch. And this is not to be taken as a particularly impassioned defence of him specifically. But his exit is a symptom of a much bigger problem, one that clearly still has roots deep within Ferrari's organisation.
Ferrari's history is littered with evidence it has never quite worked in the way that a Formula 1 team needs to, with the obvious exception being the period of domination spearheaded by Jean Todt, Ross Brawn and Michael Schumacher – pretty much the only time in the team's history that the Scuderia was shielded from any wider politics within Ferrari.
Now, though, Ferrari looks more out of touch with the demands of F1 than ever.
Ferrari is not alone in having an F1 team that is simply part of a bigger empire. But it is unique in how often it seems to be directly interfered with and how its team boss is left vulnerable in a way their contemporaries are not.
Leading Ferrari's F1 team is to be exposed to a volatile higher power. It is impossible to imagine a modern, elite sporting organisation can truly prosper in an environment where the leader of the team is replaced every few years.
For instance, Binotto's immediate 'equals' at Mercedes and Red Bull are anything but. Christian Horner is CEO of Red Bull Racing and other Red Bull-badged, F1-related endeavours. Toto Wolff is not only CEO of Mercedes' F1 team but is also a shareholder. In reality, they have security and autonomy that Binotto could only dream of.
Red Bull has been managed by Horner for its entire F1 history dating back to 2005. Mercedes has been headed by Wolff since 2013. How often did you hear of Dietrich Mateschitz meddling with the management structure of Red Bull Racing when the team struggled at the start of the V6 turbo-hybrid era, or of Ola Kallenius rushing to install new people at Mercedes at the start of 2022?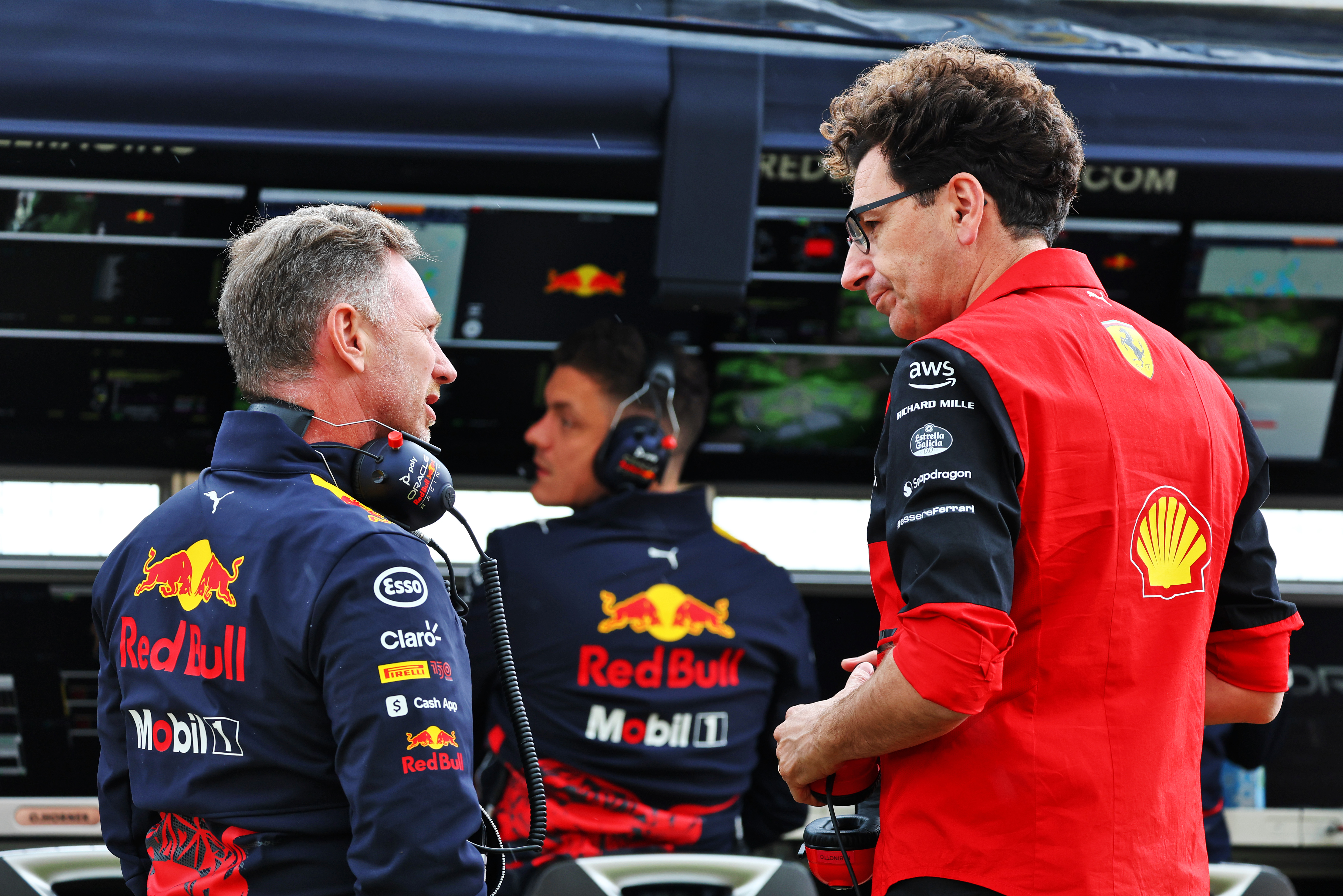 By comparison, Ferrari's now preparing for its fifth team principal in the V6 turbo-hybrid era. That is an absurd number. Even Renault's haphazard works team hasn't had so much upheaval in that time.
In the same time, Mercedes won eight constructors' and seven drivers' titles, and Red Bull has won two drivers' championships and a constructors' crown.
Ferrari's won nothing since 2008. While Binotto had not made a cast-iron case to be kept on, chances are he would have been given more time at one of Ferrari's more patient rivals.
He can point to a few important victories in trying to overcome the culture that has pervaded Ferrari throughout its history. He restored the team to having a competitive engine and chassis and helped get rid of the worst of the poisonous fear culture which seemed particularly damaging during the previous Marchionne/Arrivabene era.
There are also arguments to be made that the specific issues of 2022 are out of his direct control but could have been improved given time and support.
Pinning the blame on the trackside team, the engine division, the financial department or whoever, would have been cheap arguments for Binotto to make given one of the cornerstones of his Ferrari leadership was not pointing fingers.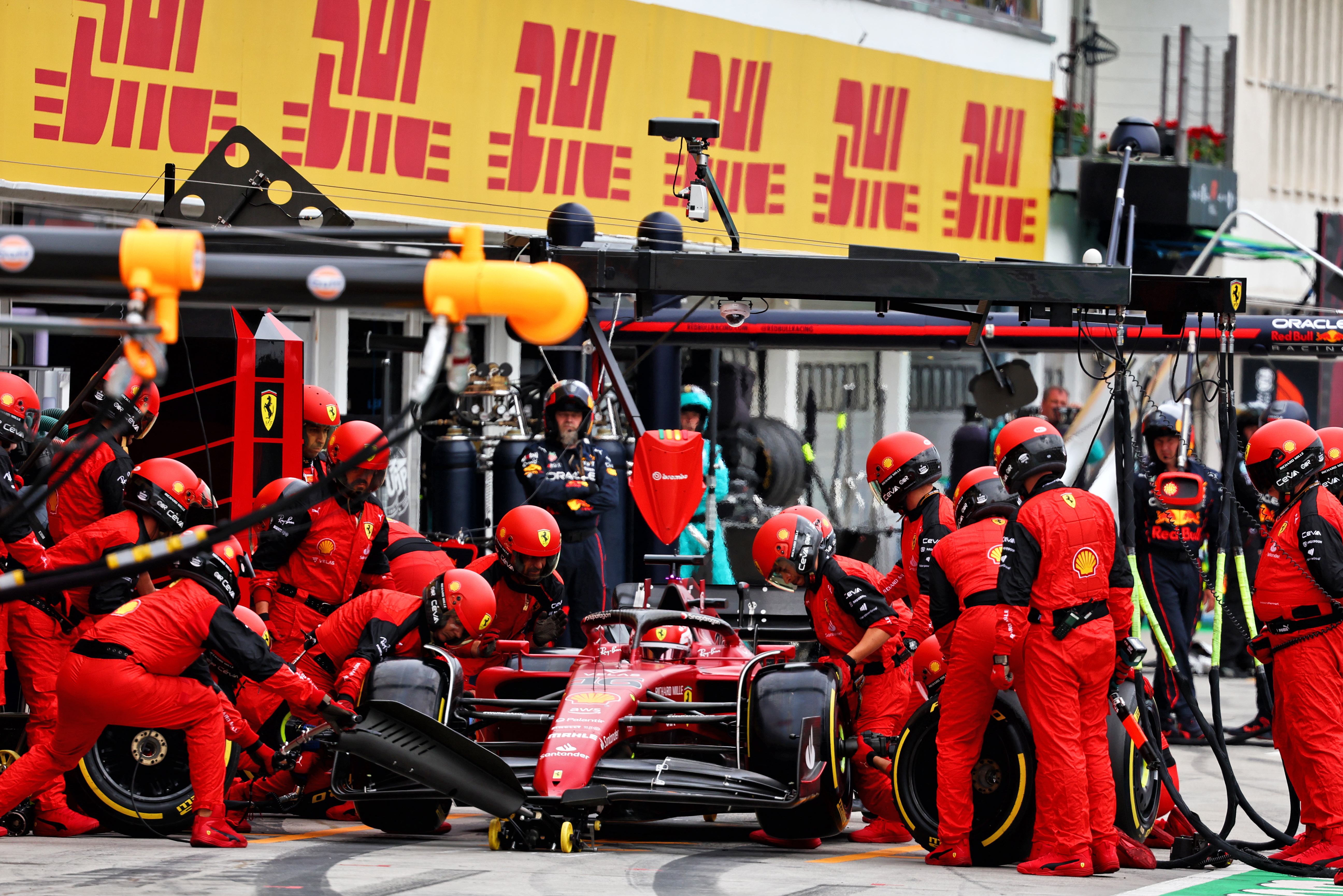 But they could have been viewed as the basis for Ferrari accepting that there was a bigger, long-term job here to make the team a title winner again.
This is where the trigger-happy types in Ferrari's upper echelons miss the point. They view an F1 team like any other of their businesses, driven by trying to achieve results in the short-term and putting far too much emphasis on what others – especially the Italian media – have to say about things.
Binotto may not be the perfect team boss and maybe he would turn out to be lacking but time and autonomy are required for any leader to really imprint on an organisation. After two (self-inflicted) years in the wilderness, Ferrari had a race-winning car again.
This season exposed shortcomings in strategy, engine reliability, and car development. OK, these weaknesses are nothing new for Ferrari. But they are the first time Binotto has had to deal with them. Surely the best solution was to empower the team principal to try to address them and then act if he failed to.
Expecting a turnaround in the space of a few months is foolhardy at best. The football club mentality of replacing one person and expecting that to be a solution may lead to a 'new manager bounce', in that things look better at first, but it defeats a far greater purpose as every time this happens, the clock is reset and any good work done so far is largely undone.
Stability is something Ferrari has not grasped to the same degree as its rivals, which have been much more successful in the modern era of F1. And it never will all the while the F1 team is partly independent of the broader company yet still at the mercy of people who ultimately do not know what an F1 team needs.
Ferrari still seems to be its own worst enemy when it comes to assembling a crack F1 team fit for purpose in the modern era.
If Elkann and Vigna get their next appointment wrong, Ferrari could be paying the price for years to come.