For any sportsperson of a certain age, retirement inevitably hangs over them. Even the greatest cannot hold back time and there comes a point for everyone when they must hang up their boots, helmet, racket or other relevant accoutrements and walk away.
There has been questions, rumours and speculation about Lewis Hamilton's retirement for a few years now. During the final couple of seasons of his previous deal, it was a regular talking point and, even though he is signed up with Mercedes to the end of next year, the speculation has returned.
It's inevitable. Any sporting great who has fallen on hard times draws speculation about their imminent retirement like a lightning rod. Mercedes is struggling, Hamilton declared himself "out of it" in terms of his title hopes after Imola, so that combined with his disappointing results can easily be woven into an equation that equals retirement.
But it doesn't add up. Hamilton is 37, which is an age where the vagaries of form are imbued with new meaning. When he's had difficult seasons before, there has never been any doubt he'd get back on top in the future, but once you cross a certain age threshold in any sport, a difficulty in achieving results is used as a pretext for some deeming it all over. But one doesn't necessarily lead to the other.
So is Hamilton going to retire? That's a question only he can answer. We can only deal with what we know, which is that Mercedes is undoubtedly struggling and it is going to take a near-miraculous turnaround for the W13 to get fast enough, soon enough, to become a title contender.
If that in itself discourages Hamilton, then it would suggest a level of naivety that's hard to believe. When he signed up for 2022, Hamilton knew the regulations were dramatically different and that there was every chance Mercedes could be knocked off its perch. To assume he signed up for an 'easy' eighth world championship, therefore, seems unfair.
Team-mate George Russell has had a strong start to his Mercedes career, outscoring Hamilton 49 to 28. That too has been interpreted as the young gun blowing the uninterested veteran out of the water.
Russell has performed well, but four races is a small sample set and small details – some entirely out of the hands of the drivers – have swung their battle one way or the other. It's tenuous evidence to use in support of the argument Hamilton has either lost it or given up. What it actually tells us is that Russell has started well, nothing more than that.
When Hamilton inked that new deal for 2022-23, he was well aware there was a risk something like this could happen. And he will have told himself that he would battle hard to help turn things around.
But the most interesting question is how he feels about it now he is in this situation. Obviously, he's not happy about it, no driver would be regardless of age, but it's plausible that after so many years and such astonishing success in F1 that he doesn't have the desire for the fight anymore.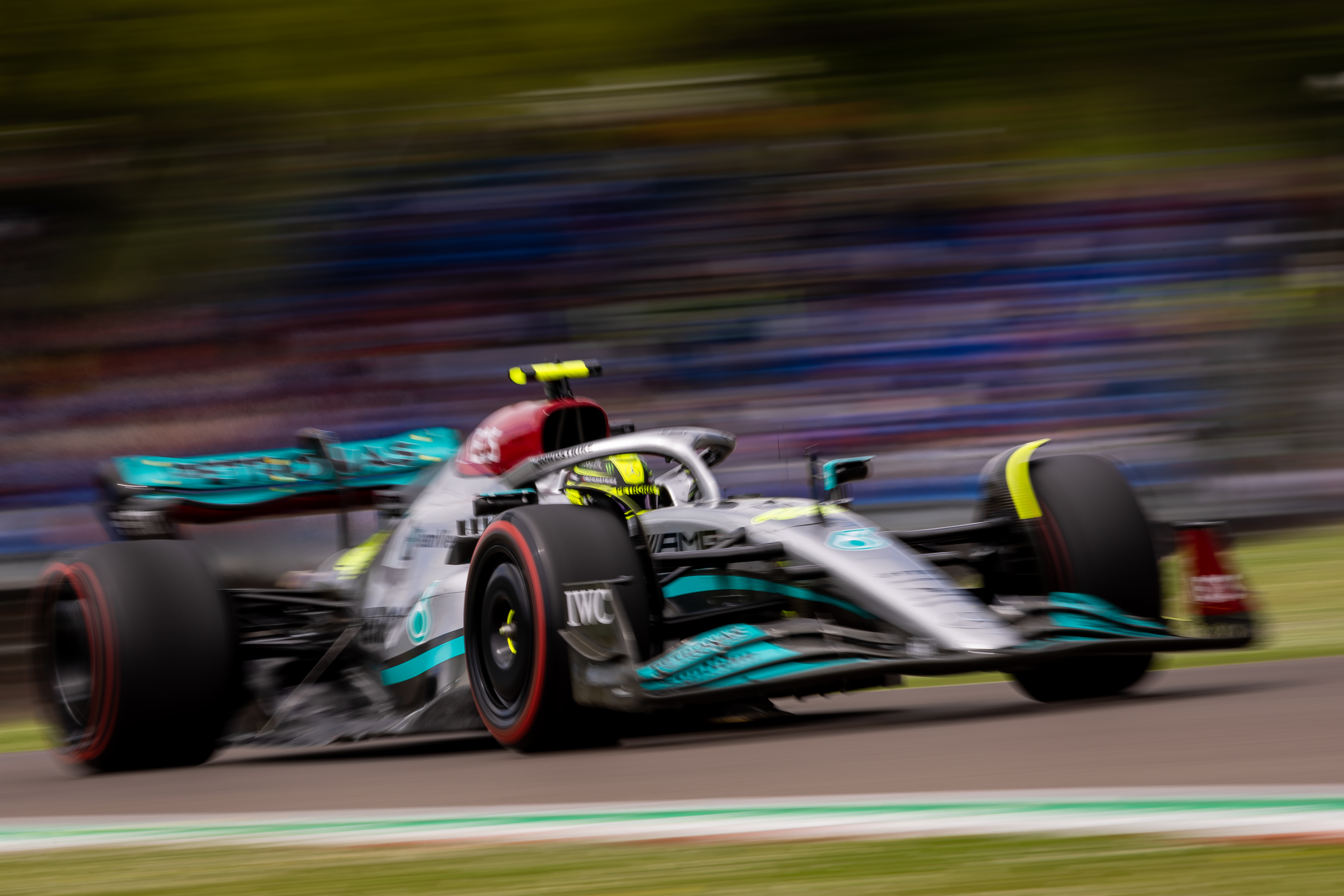 Only Hamilton himself will know that, and if he does detect any signs of not having the desire and motivation for the fight then he will doubtless be reflecting on it very deeply. After all, everyone has their limit and plenty of sportspeople have just run out of steam. And for those at the top, it understandably often kicks in when the struggles begin.
But more likely, it will spur Hamilton on. Perhaps the extra challenge will even make him more likely to race on in 2023 than if he claimed the record eighth world championship this year?
What must be avoided is shoe-horning everything into the narrative of a declining great. If there is a decline there, we haven't seen any evidence of it. It was only a few months ago he was claiming arguably his best victory in the Brazilian Grand Prix, and being a few tenths slower than Russell in Q2 while both were on their admittedly brisk tyre-prep laps ahead of their proper push laps at Imola is hardly representative.
This season will be a test of Hamilton's desire to graft and battle on through what could even prove to be his first-ever winless season. But just as it would be premature to predict a year-long victory drought, it's too early to conclude that Hamilton is waning as an F1 force.
Ultimately, only Hamilton will really know how he feels about the situation and his desire for the fight. But we can be sure that one unfortunate weekend at Imola isn't proof that his great career is winding down.
And while a recent Instagram post was cryptic, Hamilton's declaration of "working on my masterpiece, I'll be the one to decide when it's finished" suggest he's not detected any signs of waning motivation.