Nico Hulkenberg is a "class act" who brings a proven track record in Formula 1 to a Haas team that can expect the 35-year-old to be a consistent points scorer, provided the car is quick enough, after replacing Mick Schumacher for 2023.
Some will question the wisdom of Haas signing a 35-year-old driver best known for setting an F1 record of 181 starts without a podium finish, but Hulkenberg is a pragmatic and logical choice who has proven his ability time and again at this level.
Few know Hulkenberg's qualities as a driver as well as Aston Martin performance director Tom McCullough, who has more than a decade of experience of working with the German on and off in F1.
This stretches back to Hulkenberg's days as Williams test driver, with McCullough subsequently working as race engineer for his F1 rookie season in 2010.
He then worked with Hulkenberg at Sauber in 2013 in his capacity of head of trackside engineering before both moved to Force India in 2014.
After Hulkenberg moved to Renault, their alliance was renewed in 2020 when Hulkenberg returned to the fold of what was then called Racing Point as a stand-in. This led to his reserve driver role with the team in its Aston Martin guise.
MCullough cites Hulkenberg's "natural car control" as the key strength of a driver he characterises as that class act.
"Our paths have crossed several times over the years," said McCullough when asked about the possibility of Hulkenberg returning to F1 before the Haas deal was announced.
"One thing he's always been able to do is drive very quickly right to the peak of a rear slip angle. [He has] really natural car control, whether it's in the wet, low grip, he straight away can go to where the grip is."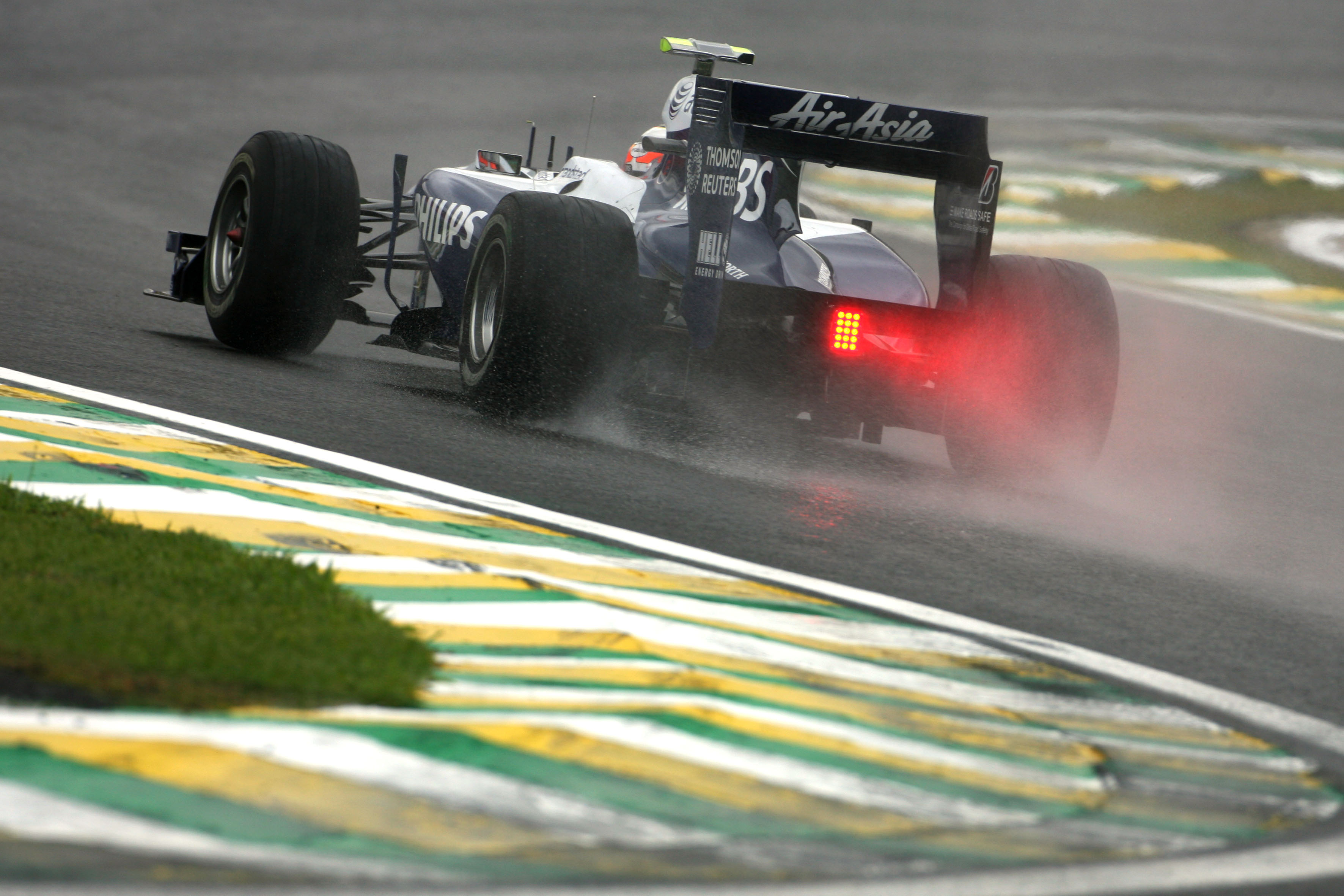 Hulkenberg has showcased these qualities time and again during his career, famously taking his sole pole position in a midfield Williams at Interlagos in 2010 with McCullough as his engineer.
That car control and sensitivity to grip levels means he's usually a relatively aggressive driver in terms of his style. But given he spent all but his first season in F1 running on Pirelli rubber, that's something he's had to work hard to temper throughout much of his career.
"Over the years, he learned how to get on top of the Pirelli tyres, which I think frustrated him a bit at the start. He's a driver who just wants to drive fast. You spend half your time trying to slow him down.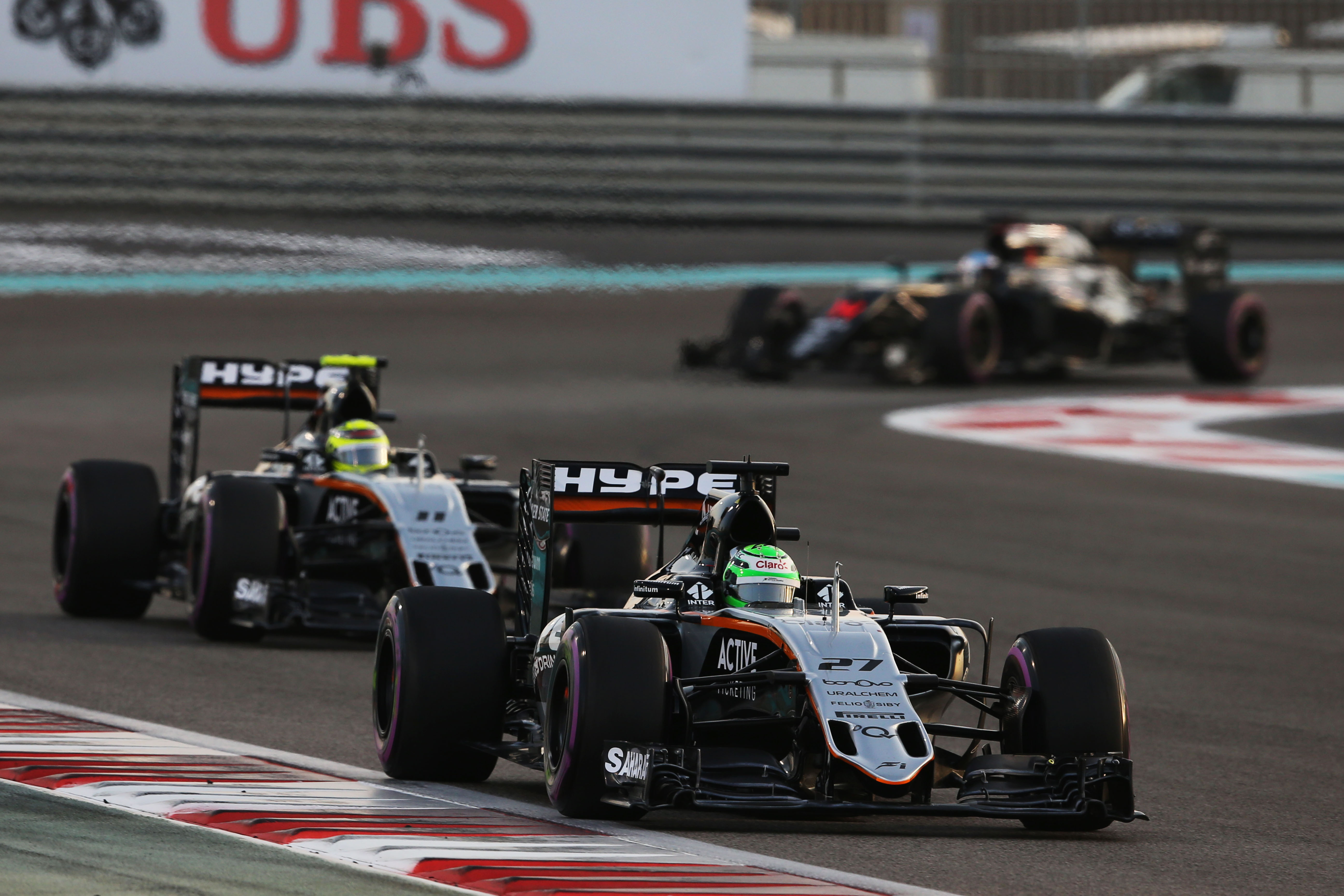 "In the earlier, higher-degradation era of the Pirelli tires he had to get on top of that. I think working alongside Checo [Sergio Perez, from 2014-16], the two of them helped each other with strengths and weaknesses.
"And with experience, he learned how to handle race weekends well. When he stepped back in our car, in particular in 2020, having never driven it, and you put him at somewhere like Silverstone, which has got low-, medium-, high-speed corners, he qualified up at the front. He's just a class act and a really solid driver."
While it's true Hulkenberg made effective progress in tackling these issues, there's always been the suspicion that his struggles to adapt to the prevailing conditions played a part in him not delivering his full potential in F1. Given the best drivers are also the most adaptable, that exposes a limitation rather than acts as an excuse.
But given the increased robustness of the tyres and the shifting characteristics of this new generation of ground effect F1 cars, there's a possibility that the regulations are best suited to Hulkenberg's skill set since those of his first season in 2010. While that's not going to transform him into a world champion, it will test him in a different way.
He's not a driver without his weaknesses, which contributed to him dropping off the grid at the end of 2019 when Renault opted to replace him with Esteban Ocon. He was outperformed by Daniel Ricciardo that season, although in 2018 Hulkenberg had been the stronger of the Renault drivers when paired with Carlos Sainz.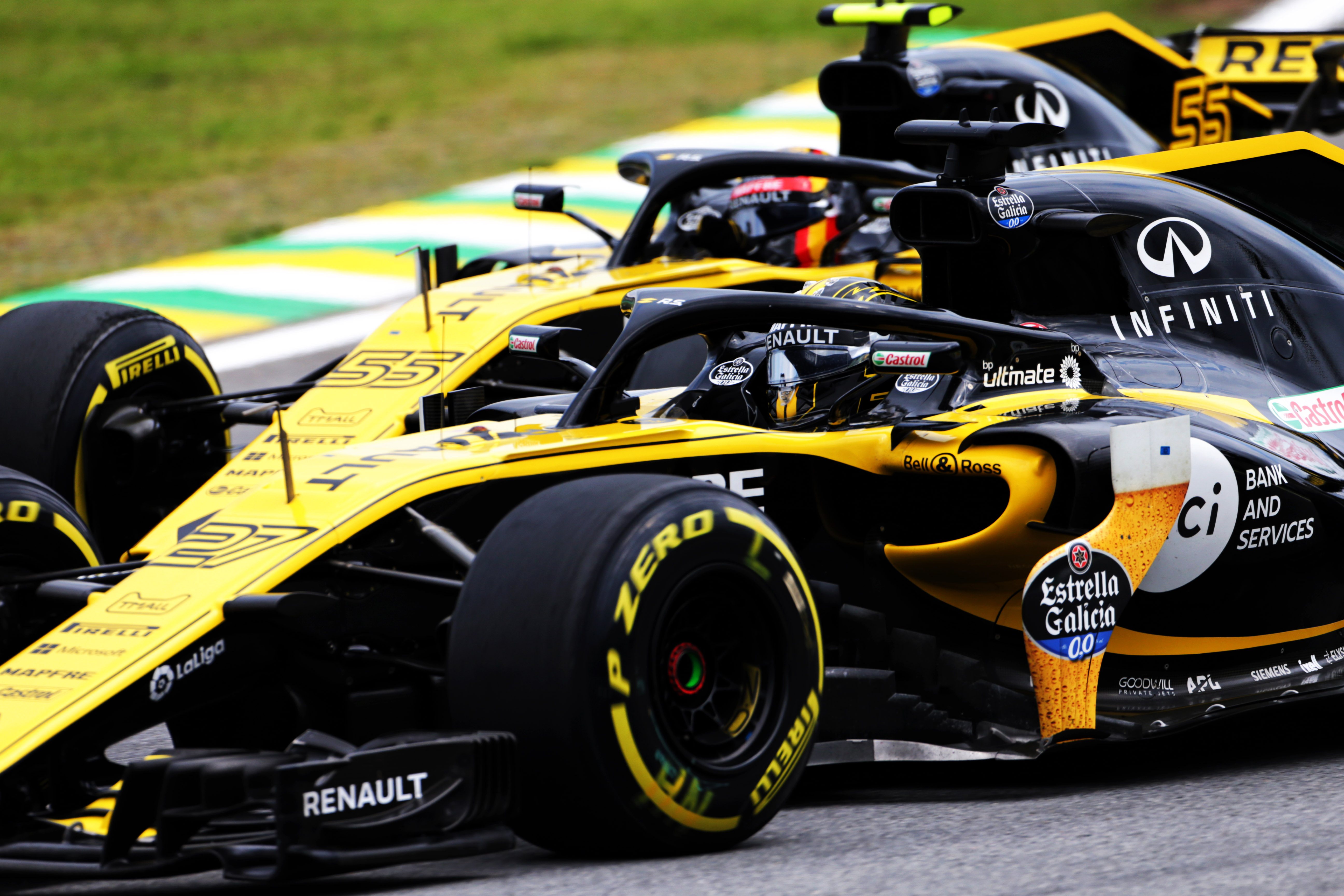 He is a driver who has produced some costly errors, most famously his off while in the hunt for a podium at Hockenheim in 2019.
Some suggest this is indicative of a pattern whereby he 'chokes' when a big result is on the cards, but while that was a painful mistake it should be noted that only four times has a driver in the same car as Hulkenberg finished on the podium.
All four of those cases were Sergio Perez, often as a result of excellence in races where tyre management was key. But it should be noted that in Monaco in 2016 Perez finished third when Hulkenberg, without a badly-timed safety car and a strategic error, should have done so.
But Haas isn't signing Hulkenberg to rack up the podiums. It's to score points dependably, something he has done throughout his career with 97 points finishes in 181 starts – including a trio of fourth places. That includes his famous result in the 2013 Korean Grand Prix that led to no less than Fernando Alonso labelling him "superb".
And while Hulkenberg has not fulfilled the promise of his pre-F1 career, during which he won titles in German Formula BMW, F3 EuroSeries, GP2 and A1GP, and never will, he has hardly been a failure in F1. His track record is plenty good enough for what Haas requires.
Hulkenberg will have limited running to reacclimatise to Formula 1 and his new team, with just three days of pre-season testing in 2023. The process began with mileage in the post-Abu Dhabi Grand Prix test for Haas.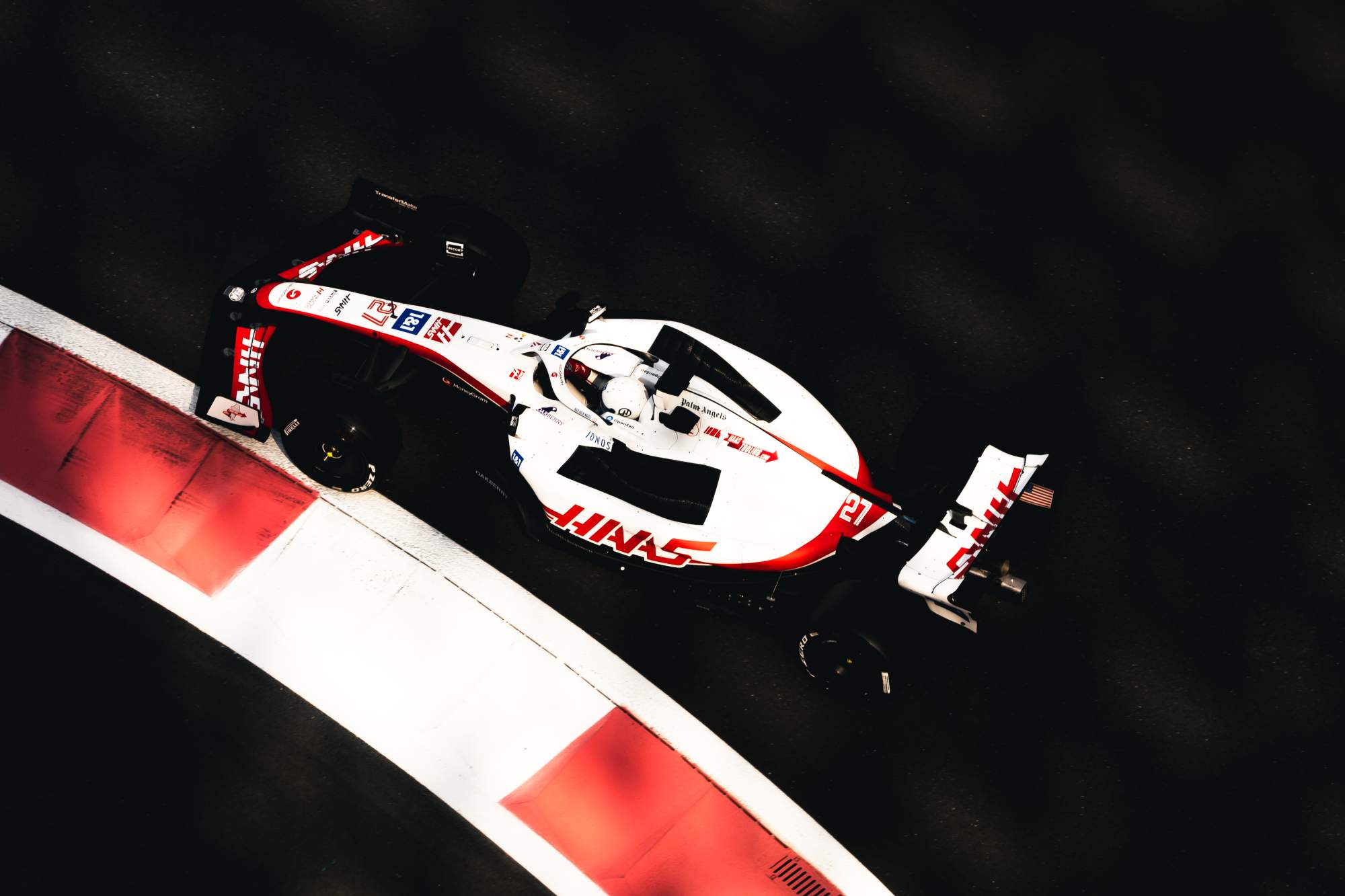 But during his three seasons on the F1 sidelines, he has shown himself capable of adapting quickly during his trio of race outings for Racing Point in 2020 then the same team in its Aston Martin guise at the start of this year when he stood in for Sebastian Vettel.
Hulkenberg went into the season-opening Bahrain Grand Prix having never driven the Aston Martin ARM22, with his only preparation a simulator session in which he completed fewer than 100 laps earlier in the year.
But despite no experience of the 2022-specification F1 cars, which he described as "not so different than the last generation of cars", he outqualified Lance Stroll in Bahrain. The race was more challenging, with a lock-up early on making his first stint difficult. Hulkenberg described it as a "big learning experience" as he took 17th place, the last of those who reached the finish.
Having taken the opportunity to return to the UK for a simulator session in the short gap before his second outing in Saudi Arabia, Hulkenberg lapped just under three-tenths slower than Stroll when he was eliminated in Q1 in Saudi Arabia. He then finished 12th in the race despite the timing of the early safety car period hurting his strategy.
"Not very long at all," said McCullough (pictured below) when asked how long it took Hulkenberg to 'knock off the rust' when he drove for Aston Martin this year.
"He was thrown right in at the deep end at a time that we were scratching our heads a bit with a car.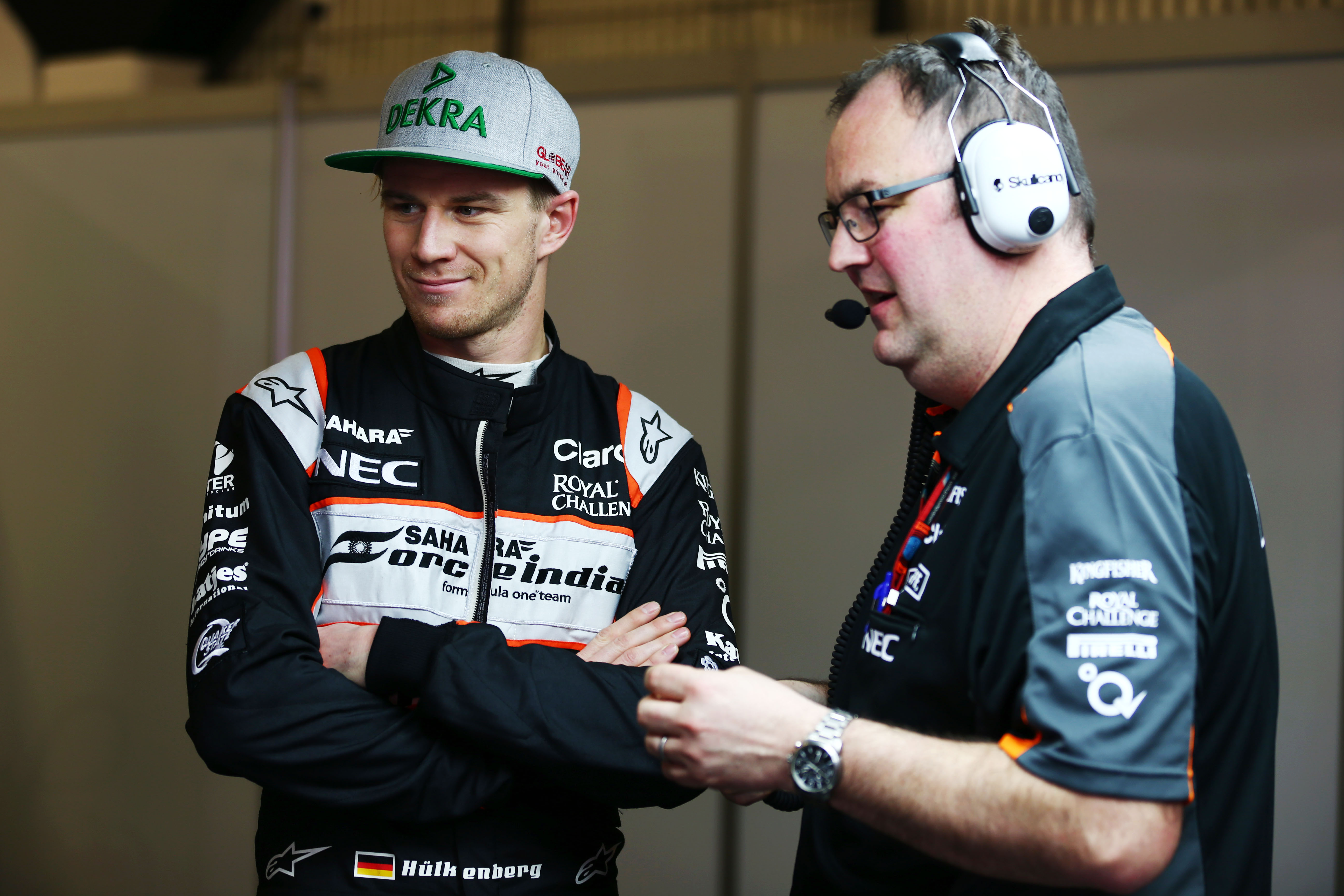 "He's a very talented, naturally gifted driver. You put him in a qualifying or a race situation and ask him to go extract the most out of the car, he's pretty good at doing that, whatever he drives and has driven over the years. His neck was a bit sore at the end.
"Going to Jeddah was an interesting track when you've never driven at it before, especially at that time, when we were still struggling a bit with the porpoising thing and you've got some grip-limited corners at 280km/h with a wall either side of you. I think his eyes were on springs a bit.
"But he is a class act. He's very talented. He's got solid experience. And that helps him jump in a car and drive quickly."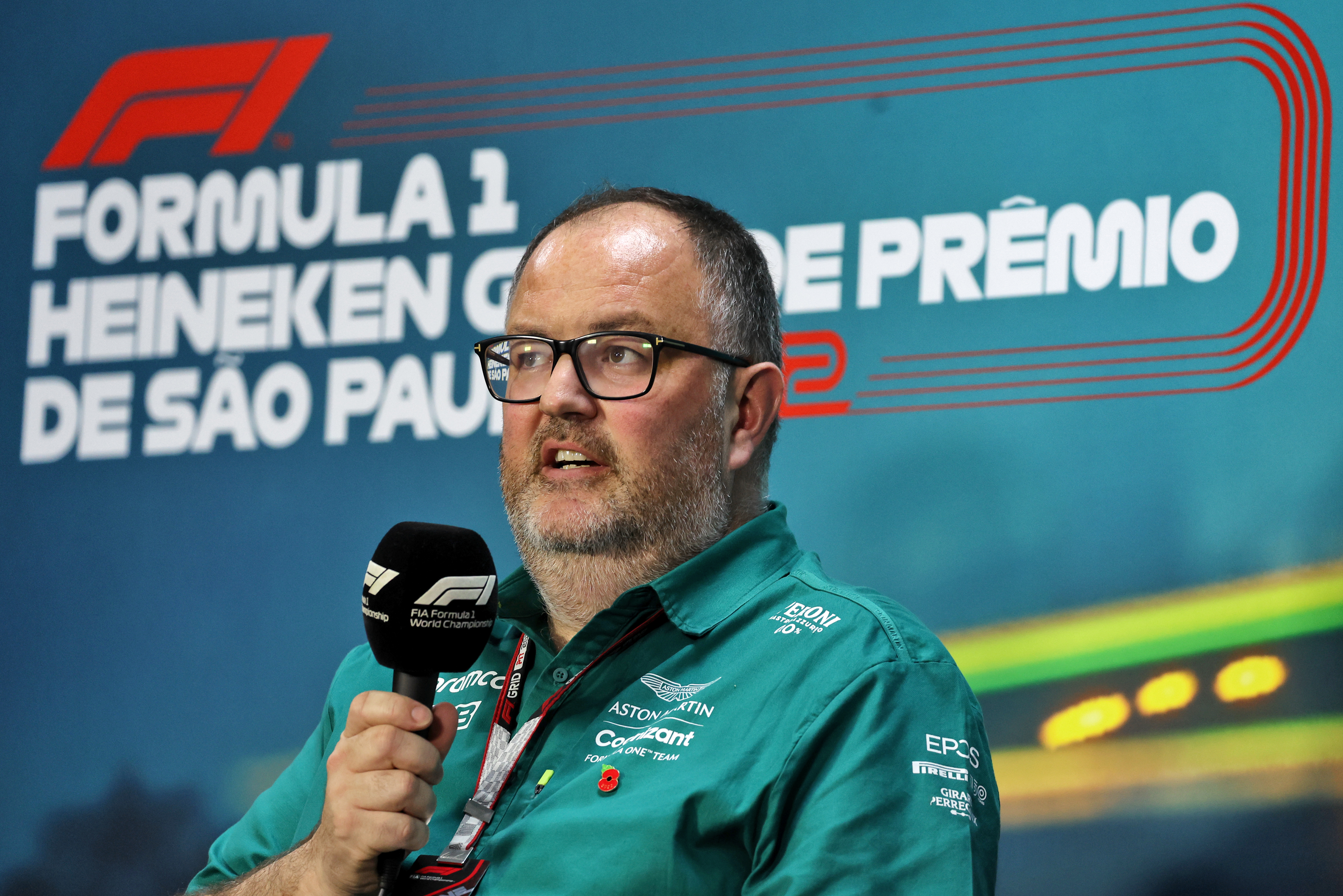 Those outings in a car that was slowest in Bahrain and second-slowest in Saudi Arabia didn't produce much in terms of results, but did showcase the fact that Hulkenberg was still capable of doing the job in F1.
Given he's shown real determination to secure the Haas seat, the team is convinced he is motivated to give his best to the team on track.
That's why Haas is so confident that given his first full season since 2019, Hulkenberg will be capable of reproducing the form that made him one of the F1 midfield's most dependable performers.