McLaren might have lost the third place in the constructors' championship it secured last year to Ferrari, but 2021 was still another step in the right direction.
More importantly, it closed the gap to the front in terms of performance and also ended a win drought that stretched all the way back to the 2012 Brazilian Grand Prix.
Missing out on that third place was still disappointing, especially given its 17.5-point lead turned to a 48.5 deficit over the final seven races. Ferrari's strong finish after introducing its new hybrid swung that fight, with McLaren's own points tally diminished by Lando Norris's repeated misfortune in the closing stages of the season.
But even so, executive racing director Andrea Stella was satisfied with its progress, saying that "the main objective of the season was to confirm the upward trajectory of the team overall". That was born out by McLaren's performance deficit reducing from just under 1.4% this year to just over 0.9% in 2021.
With the team's financial position stabilised after last season's troubles and major infrastructure projects such as the building of a new windtunnel in progress, this season was part of a bigger picture in a transitional period for McLaren. The fact things went so well on track is validation of the improvements it has made across the board in recent years.
McLaren faced a unique challenge in 2021 as the only team switching power unit supplier thanks to the move from Renault to Mercedes propulsion. Originally, this was elegantly timed to coincide with the new technical regulations, which were then deferred to 2022.
As a result, McLaren had no development tokens to spend with its only permitted car modifications those required to accommodate a power unit with very different architecture. The result was the McLaren-Mercedes MCL35M.
But McLaren had hit key developments hard in 2020 in anticipation of this. Ahead of the homologation deadline last year, it introduced a modified, narrower nose and front suspension tweaks that would have been impossible to do without spending tokens it didn't have had they been done later.
That left integrating the new power unit as the priority, no easy task given the restrictions the world was operating under thanks to the COVID-19 pandemic at the point that process started in earnest last year.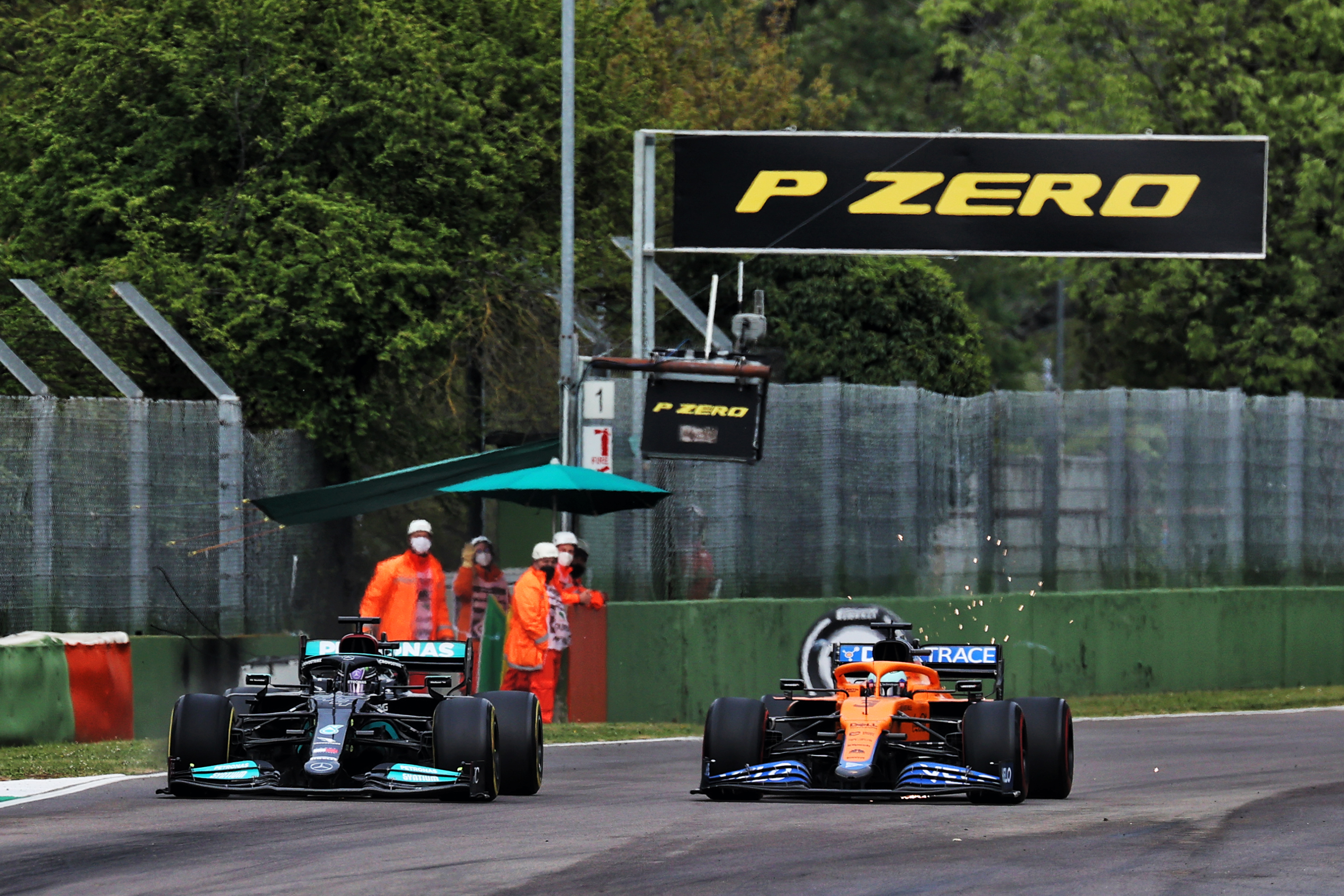 "We were trying to do this when the sport was shut down in 2020, that's really when you need to be discussing the big aspects of a new engine installation and how it's going to impact you," McLaren technical director James Key tells The Race.
"So it was very challenging in that respect in that the programme started late and most of it was done from home on both sides. So we had the compromise of not being able just to meet and discuss around a table, or stand around a dyno and look at an engine and so on.
"We also had the complexities of new regs that constrained a little bit about what we could really change because of the token spend. So in that respect, we had more challenges than normal.
"The engine installation itself was relatively straightforward. The Mercedes power unit is a really tidy piece of engineering; it's compact, it's very easy to work with, there's no large bits of machinery sticking out or big wiring looms and other things to try and accommodate. It's just a really racy package.
"So in terms of the physical engineering work of getting it into a car, it was a pleasure to work with and we had some fantastic support from Mercedes during those difficult times."
The switch conferred gains in all areas, something accentuated by the fact that Renault took a conservative approach to power united development for 2021. But because of the switch to an engine with the split turbo and compressor, this did mean a slight increase in the length of the car.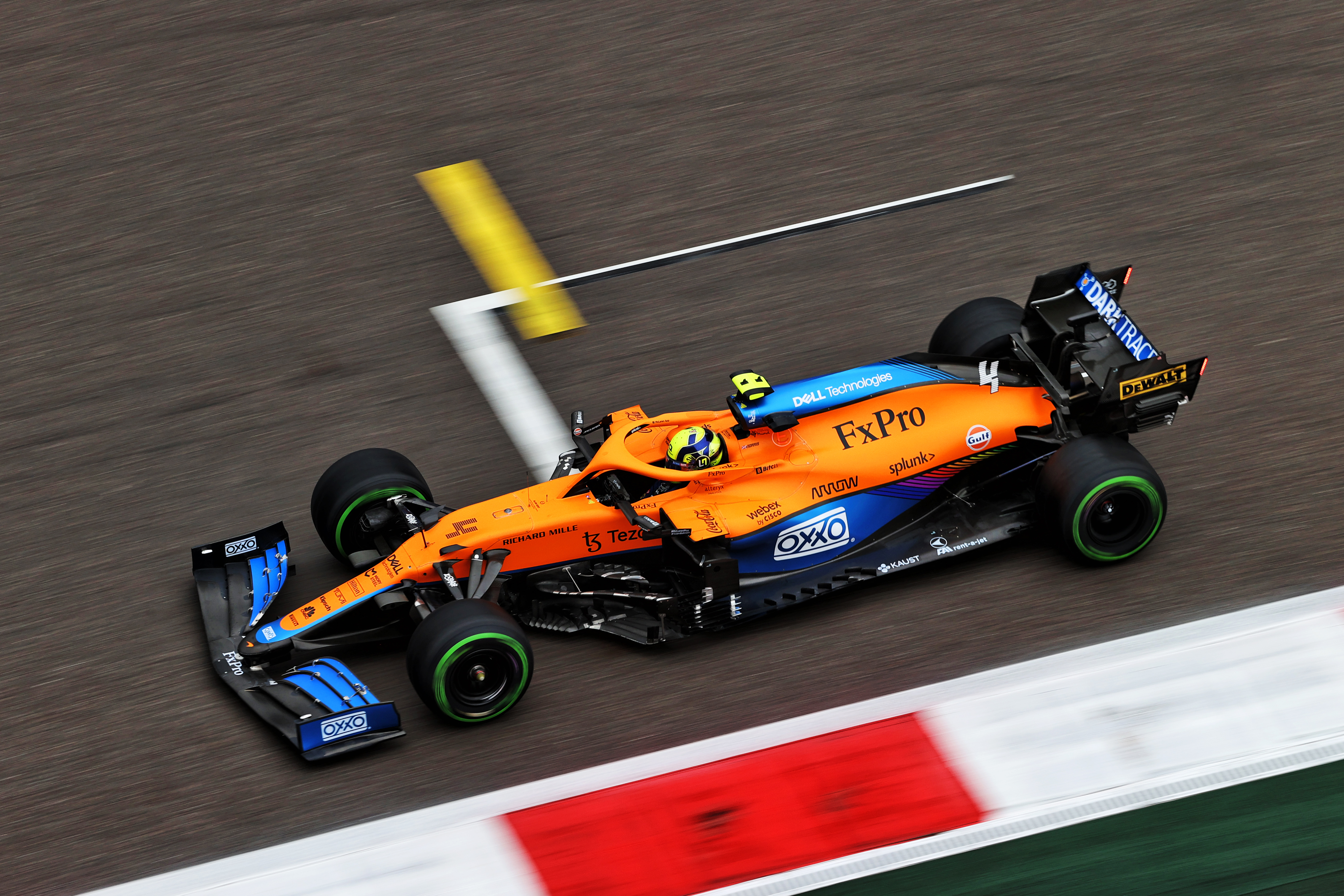 As with all teams, adapting to the tweaked aerodynamic regulations also took a little time, but Key describes development as "quite prolific" once on top of these. The changes made in 2020, both during the season and at the launch of the car in terms of the rear suspension, had opened up effective avenues for development and it was felt that there was plenty more to be wrung from the car but for the need to prioritise design and development work on the 2022 car.
"It allowed us to continue at a reasonable rate of development," says Key. "Everything that went on the car was positive and we didn't have any misfiring bits. We had a new front wing and Barcelona, which was a really good step forward for us, a great piece of work from the front wing group with some good characteristics.
"The characteristics are definitely better than last year as well. So all of those things could have continued.
"We did fire through some items where you might have questioned it before, but knowing that development is going to stop much earlier in '21 than you normally would, we pushed through all the smaller bits as well. It all worked and it all stayed on the car, so that was positive."
The 2020 car was aerodynamically efficient and performed well in quicker corners and under braking, but wasn't at its best in the lower-speed stuff. It was also a little too wind sensitive.
McLaren certainly achieved its aim of hanging onto the strengths and whittling away at the weaknesses, although some of those traits were still apparent. Once again, Monza – where McLaren took the famous Daniel Ricciardo-led one-two finish – suited the car well, but Lando Norris also got it on the podium at tracks as diverse as Monaco, the Red Bull Ring and Imola.
But despite that, its performance profile wasn't that well balanced and it was still a struggle to generate the required downforce consistently in slower corners – particularly longer ones. That meant circuits such as Zandvoort and Istanbul proved to be a problem.
"We didn't actively choose to make high speed our biggest strength," said Key in Abu Dhabi. "It was more a case of they were strength anyway that we had. Efficiency was in-built from last year.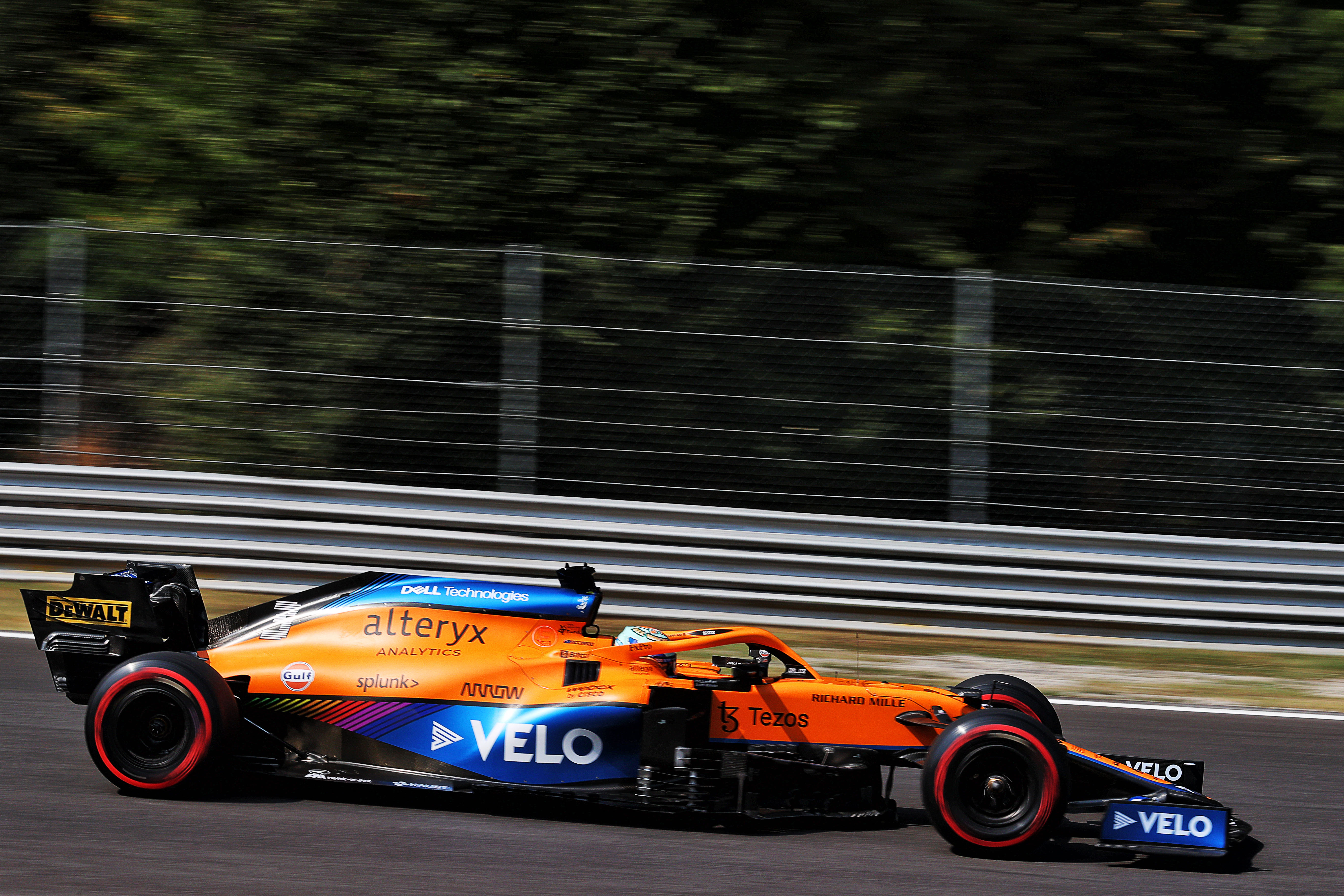 "Straightline braking and high-speed corners reflects the performance we can generate with the nature of the car we have. What we are missing – and we did work on this between '20 and '21 – is to generate performance in low speed.
"We know why we are not quite there yet. The car isn't quite as robust as it is in the high speed in the low speed. Last year, we had similar traits – in fact, we had it in '19 as well – and we also had a very severe wind sensitivity last year that all point to very similar circumstances with the make-up of the car.
"So a lot of the work that went into the 2021 car was specifically to address some of these problems. Unfortunately, the nature of them isn't that there's a big silver bullet, it takes a while to get them to work, you can make them work quicker but lose the strengths in other areas. That was the battle we were up against.
"It was a case of building up levels of performance and then chipping away at making that performance spread across a wider range of corners, which takes time."
Had the regulations not changed, McLaren would have focused more intently on making the low-speed aero more robust for next year. Instead, it will wage that particular war in 2022. Getting on top of that will be important, especially given the expectation that the simplified aero will make it more difficult to keep the car working consistently through longer corners, especially the lower-speed ones where McLaren has struggled.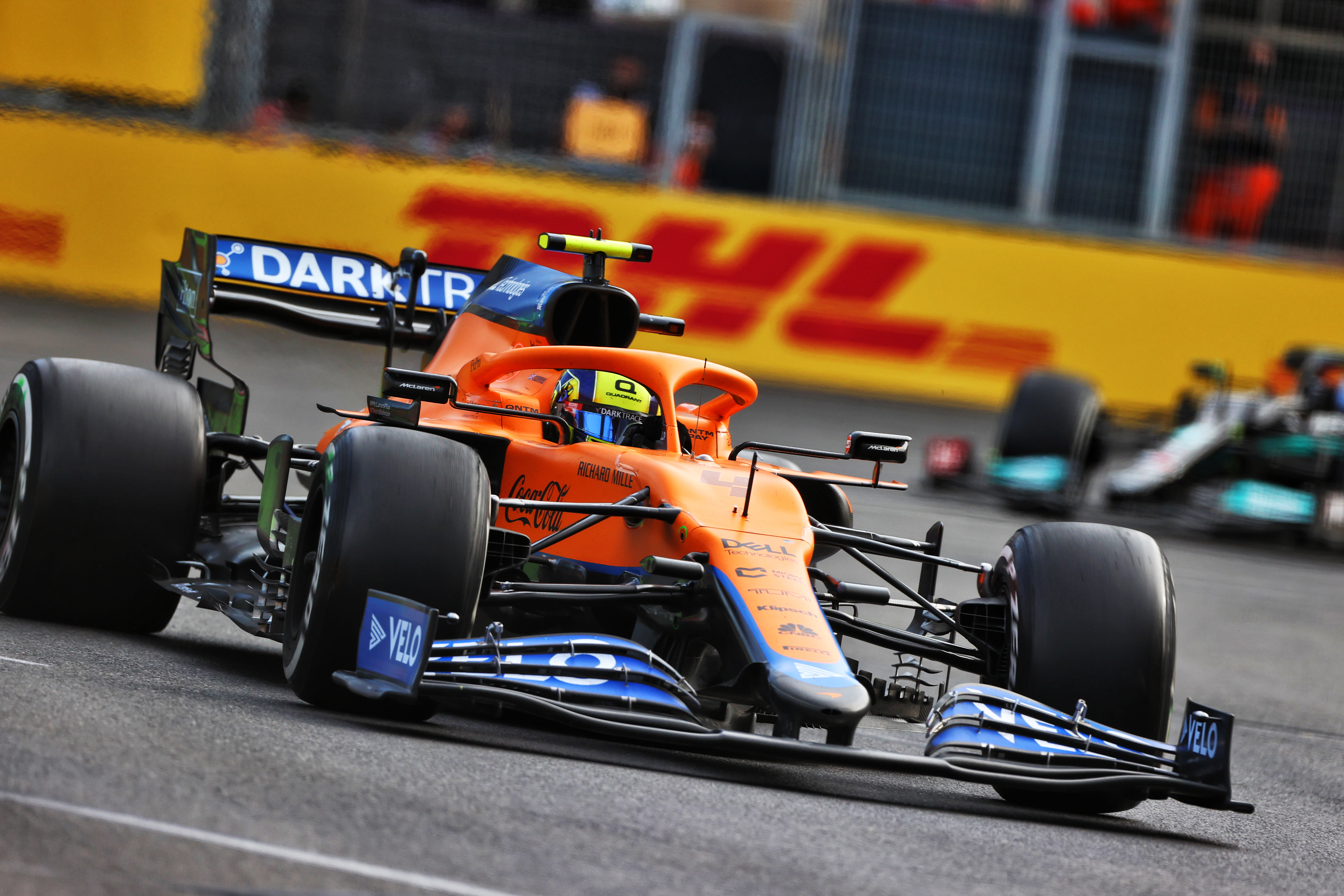 The McLaren was also a car demanding a very specific driving style, one Norris was largely on top of given he was in his third season racing for the team but that Daniel Ricciardo struggled with.
While the Australian made progress with what he described as the "slightly more peculiar" demands of the car, he never completely conquered it, particularly in corners with 'combination' entries where he struggled to rotate the car adequately through the braking and entry phase, which also often left him struggling for traction in the exit phase.
While he scored more points than Norris in the final nine races of the season, that was largely circumstantial – although Ricciardo's Monza performance was excellent.
"We have a car which has strong peak downforce levels," says Key. "Places like Monza show that because Monza has got high-speed corners, a lot of straights and then just a couple of real slow speed corners.
"Where it gets tricky is down to some legacy characteristics in the car that you can budge, but you would lose a load of downforce to do it. It's that basic philosophy that has been in there for a while now.
"The more windy [twisty] circuits, we're a little bit compromised with how easily we can balance our car. That's the bit which is tricky to drive. Lando has grown up with this and he has a style which can tune and exploit the car with by and large.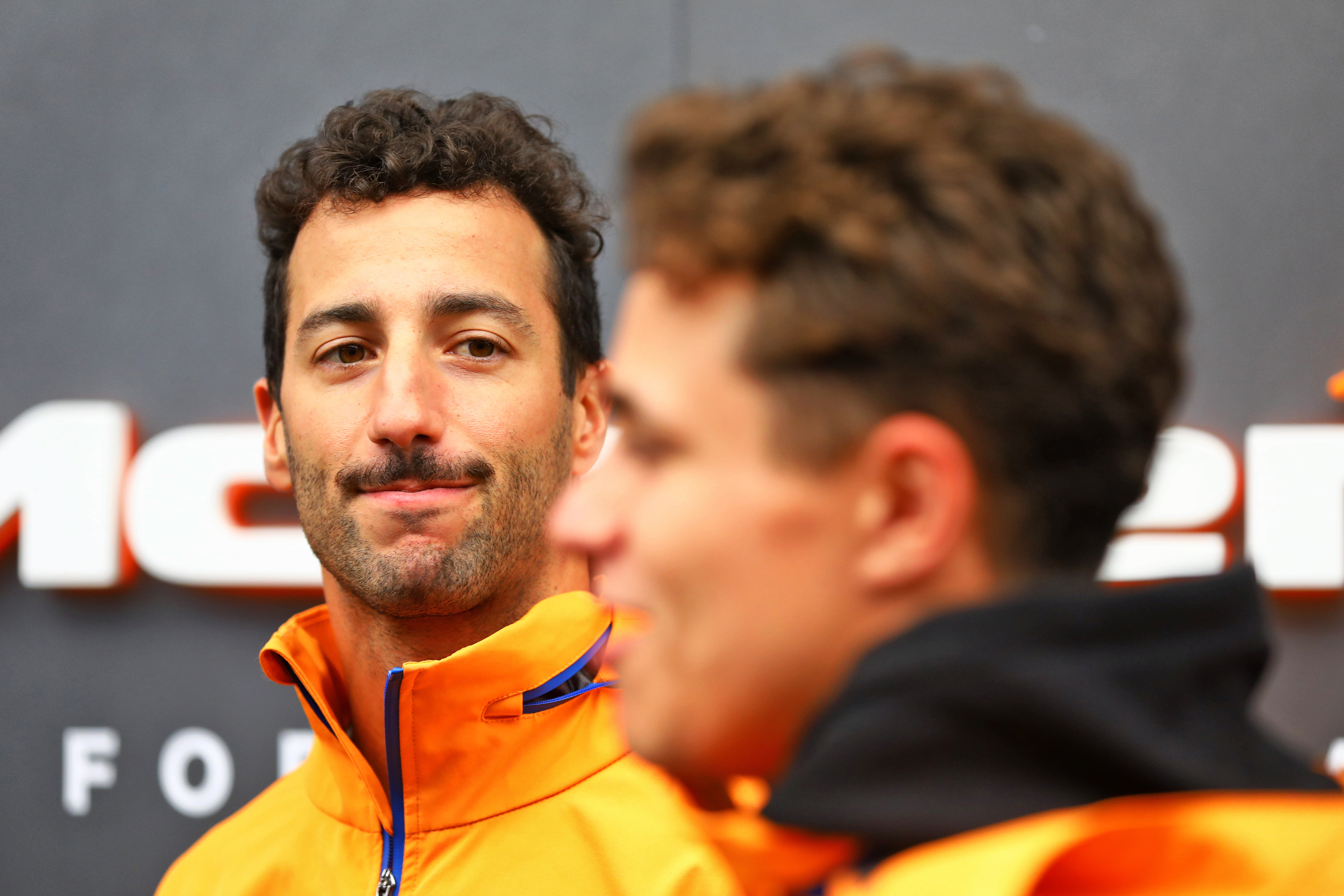 "When you're new to it like Daniel was or when Carlos [Sainz] came into the team a couple of years back, you need to adapt your driving a bit to get the most out of it.
"When it's quick, it's really quick and places like Monza came out really well, but places like Zandvoort. Hungary is similar, it's one of those tricky tracks where certain conditions just hit the weaknesses and the more steep gradients of sensitivities and mechanical setups to try and alleviate that but they all compromise each other a bit. That's the bit that's difficult.
"Unfortunately with Daniel, one of his great strengths has always been really strong braking and turning in and carrying speed through a corner.
"I remember seeing him develop this in the Toro Rosso days where he was picking all this up and you could see he was getting quicker and quicker. It's of the tricky things that our car knocks out those strengths. The weaknesses of our car in the worst-case conditions are not allowing him to do that."
Ricciardo's struggles, which were at least offset by the fact he was generally able to piece together effective races even on the weekends when he was at a lower level than his team-mate, and Norris's late-season misfortunes meant that McLaren finished the season with points-per-race of 12.5, not a significant improvement on last year's 11.9 but also perhaps a little lower than the team's all-round performance merited.
Even so, finishing behind Ferrari was a fair result and despite it not being worth as much financially, the one-two at Monza (the only one-two finish achieved by any team in 2021) was cathartic for a team that's gone through so much over the past decade.
But what really matters is that there were clear signs of progress. While 2022's rule changes come a little too early for that given McLaren's facilities are still being redeveloped, the foundations are there for potentially another step next year.