The conclusion of 2021 marked the end of a fair amount of emotional distress for Daniel Ricciardo. And not just because his tricky first Formula 1 season with McLaren was over.
Assuming all went well in Western Australia over Christmas, Ricciardo has left his quarantine hotel and reunited with his family for the first time since June 2020.
Ricciardo's plan after Abu Dhabi was to make a beeline for home, quarantine, and be out by New Year's Eve – "I should still get four weeks out of quarantine, which is well worth it," he said before the end of the season.
The COVID-19 pandemic and Australia's strict response by closing its borders and restricting the travel even of its citizens prompted Ricciardo to stay away for the entirety of the 2020 and 2021 seasons.
And when his McLaren struggles set in, comfortably and comprehensively outperformed by team-mate Lando Norris especially in the first half of 2021, Ricciardo felt an unfamiliar impact.
"I've missed home," he says bluntly. "It's probably the first time ever that I've been homesick. Homesick sounds dramatic. But I definitely missed family and stuff.
"Also, we've normally had the quite fortunate [option] that if I wanted mum and dad here, I'd say 'guys, I'm gonna buy your plane ticket, jump on a plane and come'.
"Not to be able to do that as well made it quite frustrating, because it's out of our control."
The pandemic has made a lot of people re-evaluate their priorities, whether that's freedoms, friends or family.
Still, Ricciardo knows some people will interpret this uncharitably. That's partly why he kept it quiet. A well-paid F1 driver not getting a hug when he's had a crap day, when many have been separated from loved ones and some at crucial and particularly difficult times? The tiny violins would be out in force.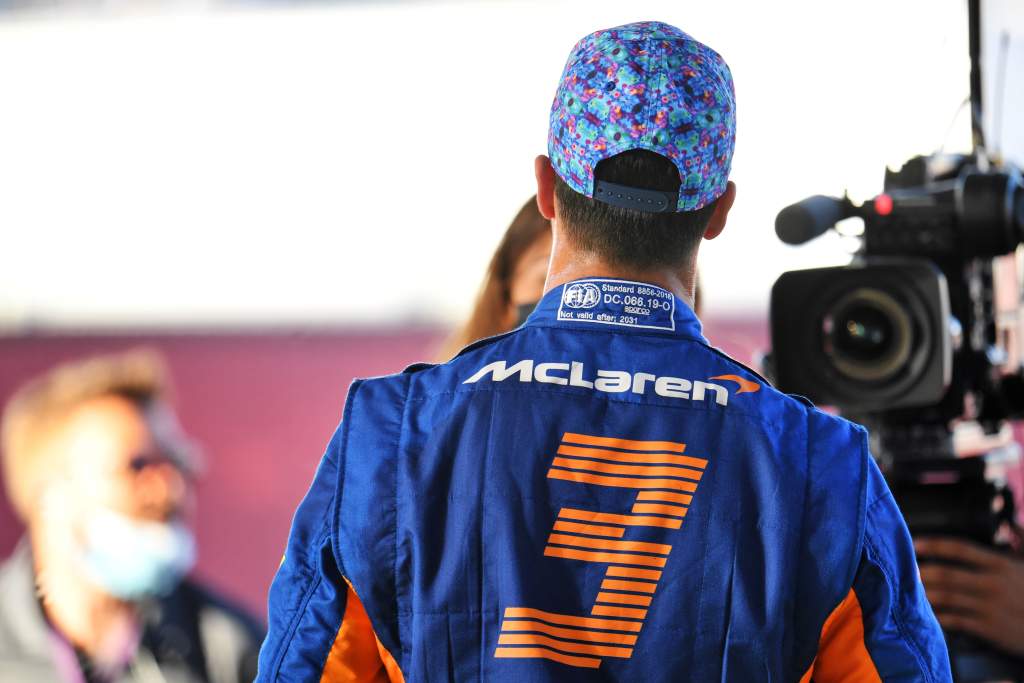 This is a topic that's primed to prompt plenty of eye-rolling. But Ricciardo doesn't pretend that having his mum and dad around would have changed what was on the timing screens. It fed into a much tougher wider process.
"I'm not saying I was slow in the first half of the year because of that," he says.
"But it just kind of made the situation a bit more tricky. With anything to perform well, you also need to be in a good headspace. And therefore your outside life needs to be going well, your relationships, it kind of all reflects onto your training, your energy, your mood.
"Not having a key element of that with family – and I'm used to not having them around but again, not having that for so long – and missing things and even my friends back home, kind of just not having them to even switch off with, get away for a weekend and not think about F1, I didn't have that escape.
"That made the grind of the first half of the year just more taxing. It was harder for me to be pumping with energy and positiveness and all that sort of stuff.
"I think I still found a way to, but I had to work a lot harder for it. And that I think was taxing in itself."
Ricciardo's homesickness came up sporadically through 2021, and at one stage prompted a prominent ex-F1 driver to make quite a blunt observation at the height of Ricciardo's McLaren issues in Austria, suggesting that a grown man and a professional sportsperson should not be complaining about such problems.
Focus on sorting it out on-track, was the instruction.
It smacked of a certain kind of ignorance to mental challenges that, while invisible, are very real. Even if they are not directly impacting performance.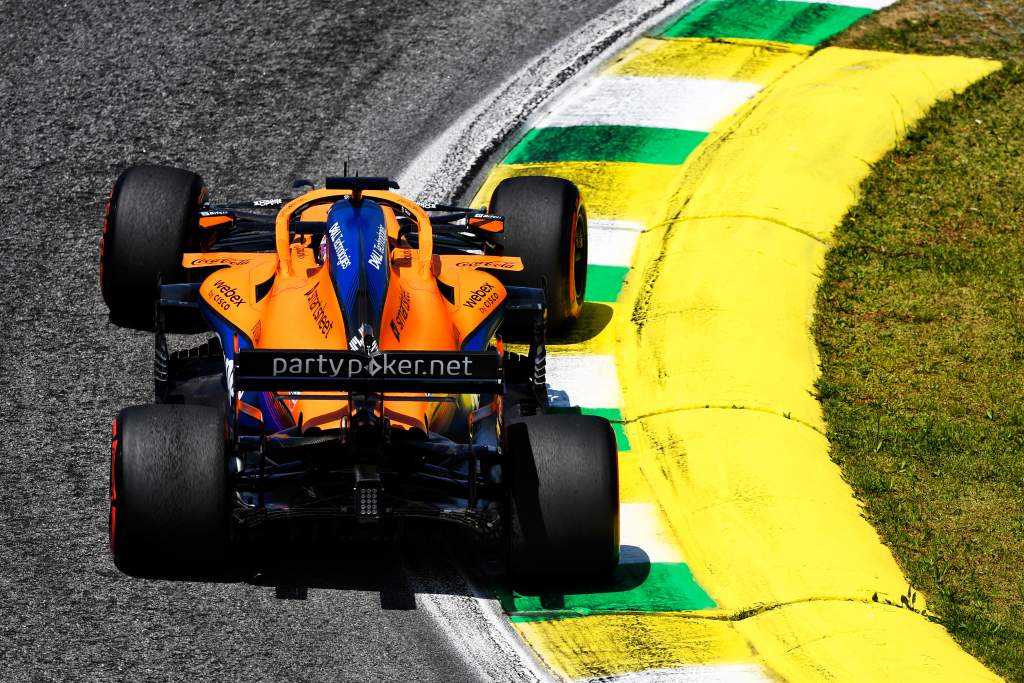 "With anyone in the spotlight or anyone on TV, sometimes to the outside they are not seen as real people," Ricciardo muses.
"It's like, if you're an actor – 'Oh, that's Brad Pitt. He's Superman. He could do anything, he doesn't get sad or emotional' – whatever.
"But we travel so much, you do miss loved ones in general. So having that times-10 is tricky.
"I wouldn't say it affects me in the act of driving. But when maybe it doesn't go well, then it definitely has an effect because all you want is some of that support, and family love.
"And when it doesn't go well, you can also feel very lonely.
"There's elements which I think they would have helped if they were here. It would have helped me snap out of a bad mood or a low moment a bit quicker."
It sounds like this particular part of Ricciardo's struggle had a couple of significant consequences. The first is that it played a part in making him unhappy, which is damaging for an elite sportsperson's mindset. The second is that his 'bouncebacks' took longer thanks to that impaired outlook and the lack of an important support mechanism.
This kind of thing will impact different people in different ways but it's clear that Ricciardo – one of F1's more outgoing personalities – is someone who is defined by emotion. His peaks are glorious but clearly the troughs hit hard.
We often hear him speak about a "love-hate relationship" with F1 and his method for dealing with that gives a strong hint of why he cannot overstate the importance of getting home.
"At times I just need to get away from it," he says.
"Sometimes it is just a bit tiring. And I do get a little bit over it, when it's not going well and you just feel like you're in a bit of a cycle."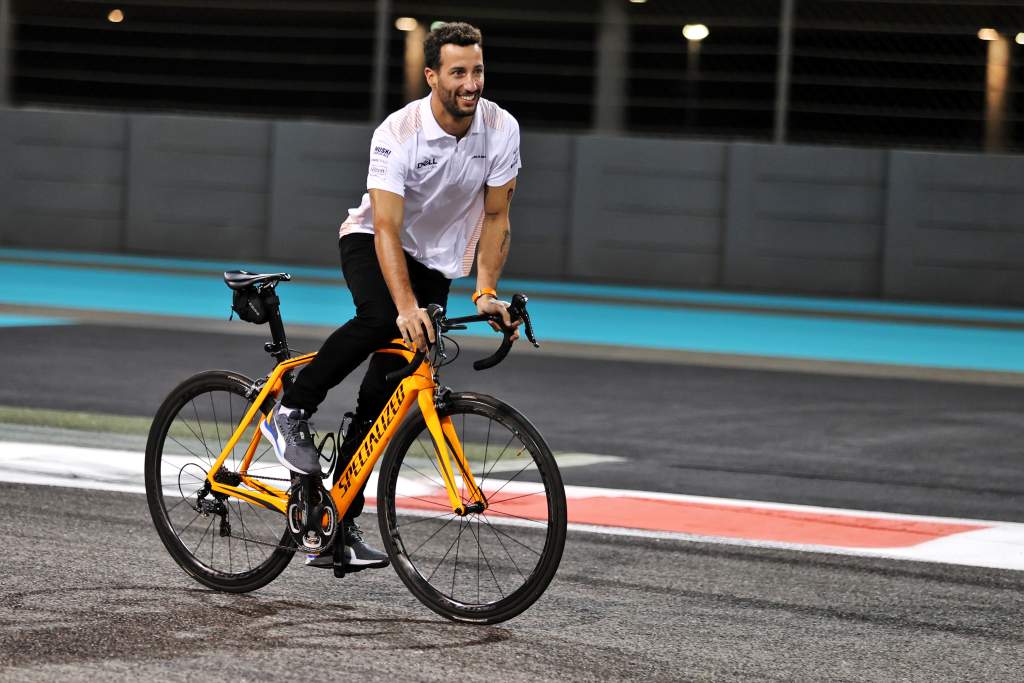 That's why Ricciardo felt mid-season in 2021 when, feeling "dejected" after a tough run of form and a particularly chastening Hungarian Grand Prix in which accident damage limited him to a miserable run to 11th in a chaotic grand prix, he benefitted massively from the summer break.
He'd concluded after Hungary: "It's nearly laughable in some ways. So let's just fuck it off, jump on a plane and just not care about F1 for two weeks.
"Everyone operates differently, but I need that escape sometimes. I'm not a driver that goes to bed every night thinking of F1. So I knew it was going to be healthy for me."
That escape helped Ricciardo find stronger form in the second of 2021. He's adamant he wouldn't have won at Monza without it.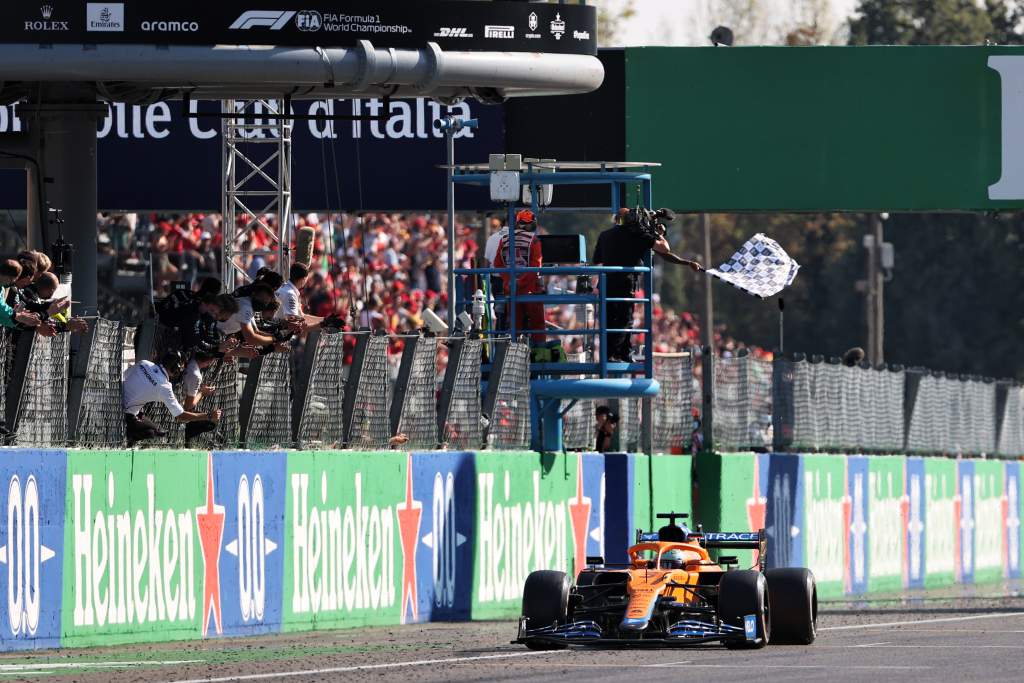 It didn't fix everything or permanently transform Ricciardo's fortunes, for he was still second-best to Norris more often than not. But it had an undeniable, positive impact on his outlook, his demeanour and in some way his on-track performance.
"I truly did feel different getting into the car at Spa," Ricciardo reckons. "I just felt light again. And kind of the first half of the season I guess was weighing on me.
"I felt like I'd got rid of a lot of that, which was good for me."
Ricciardo's temporary reprieve from his persistent 2021 hell did exactly what he expected it to last summer.
Ending an 18-month exile from friends and family, ahead of a complete reset for F1's new era of cars in 2022, is likely to do the same this winter.