Valtteri Bottas's five-year spell at the Mercedes Formula 1 team was mixed.
He tended to show why the team kept him for so long as often as he justified why Mercedes finally got rid of him.
In that time, The Race asks, did Bottas give a fair account of himself?
"I honestly feel like on my best days, whether it's a race or qualifying, I'm unbeatable. But unfortunately, I don't always have the best days."
Bottas hastens to add that "no one has!", which is true. But his problem is he had far too few of those days to make the most of his five-year opportunity.
He never mounted a title challenge and never convinced Mercedes he could be the team leader in a post-Lewis Hamilton era.
"The boxes that I've ticked," Bottas says, are the headline statistics: 10 wins, 20 pole positions, 58 podiums and five straight constructors' titles for Mercedes. Plus, experiences that made Bottas "learn a lot about myself as a human being and as a driver definitely has developed quite a bit, especially technically in this team".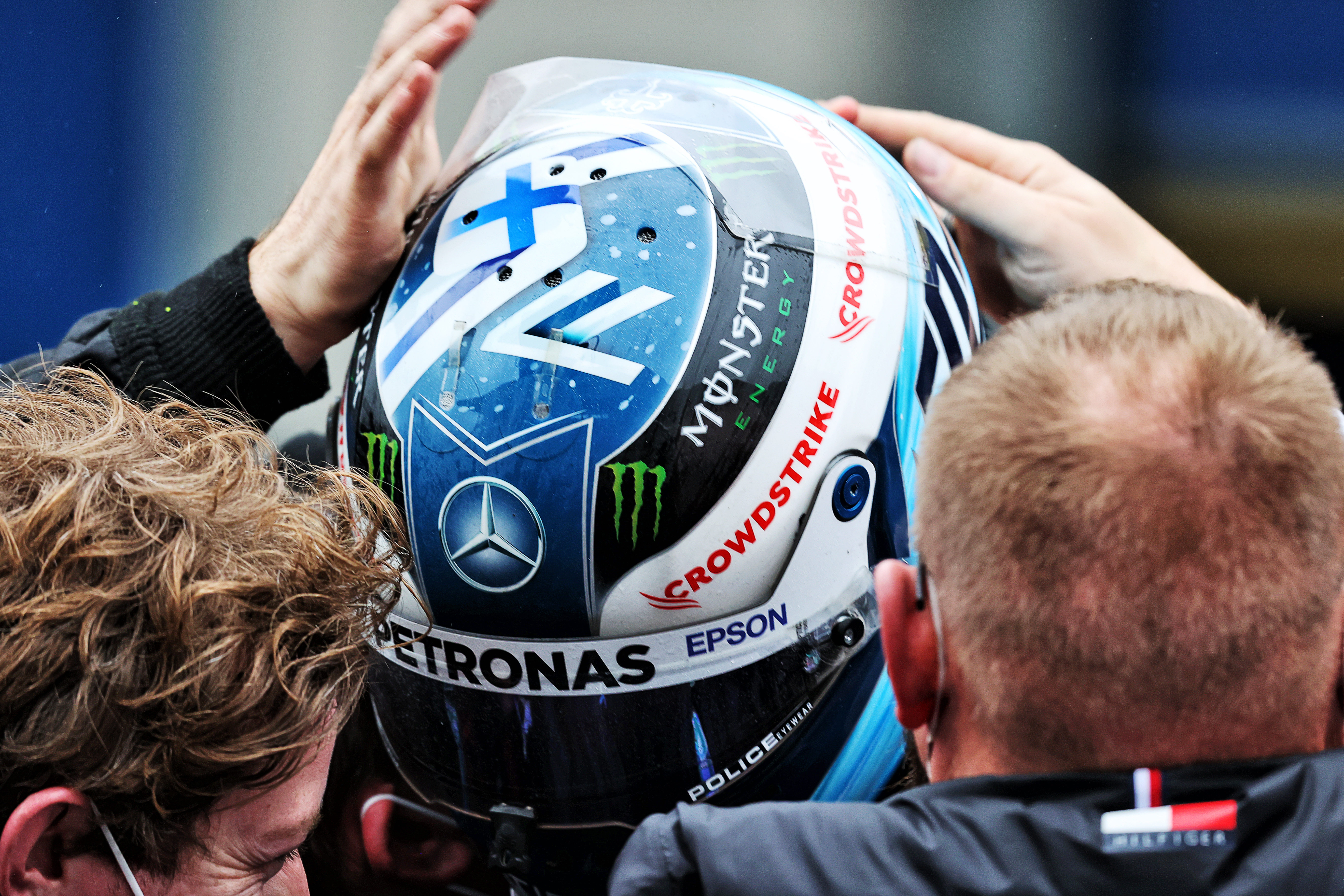 But Bottas adds: "I can't say that I exceeded any of my expectations. I have pretty high expectations for myself, personally. Maybe a bit too high.
"I can't say I exceeded anything. Where I feel like I failed, obviously I didn't manage to win the drivers' championship. But it wasn't simple alongside Lewis. He always got the upper hand."
This is where Bottas ultimately feels he has "failed" at Mercedes.
Yes, he used his time in Formula 1's most successful team to win more races for Mercedes than Juan Manuel Fangio – 10 in total – and in reaching double figures achieved something only 4.5% of drivers in the history of the world championship have accomplished.
Yet he never won the world championship himself. In that same time, team-mate Hamilton won four.
"I feel like the ones who know about the sport and who follow the sport, they definitely acknowledge that I can be pretty fast on my day," Bottas says.
"The baseline level as a driver like Lewis is so high that it is quite tricky to outperform him all the time."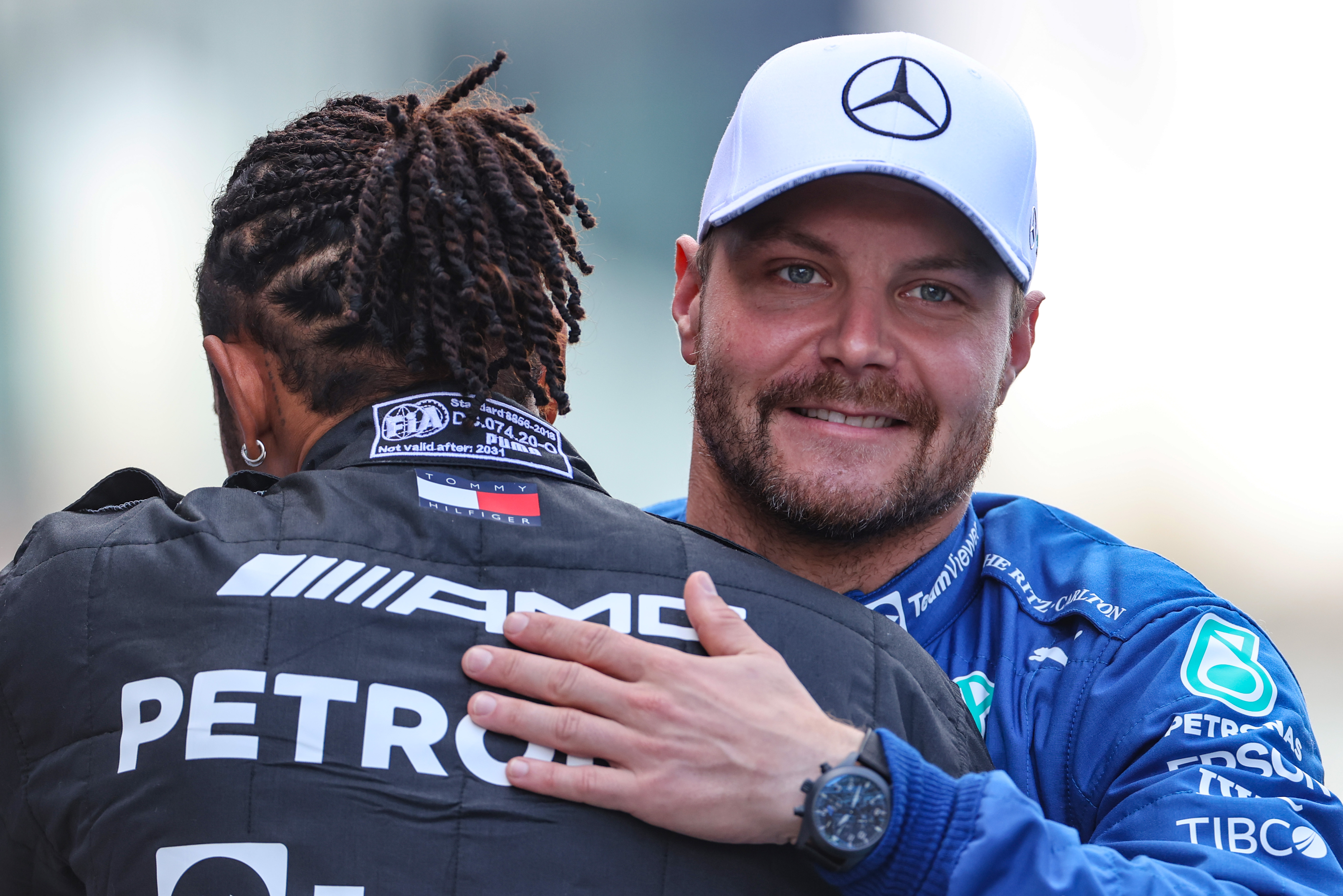 Bottas's peaks and his working relationship with Hamilton sustained his position for several seasons but it also constantly gave him false hope.
How many times did we discuss a potential Bottas breakthrough or a realisation of what he needed to finally take the fight to Hamilton, only for that confidence to be knocked back by a Hamilton masterclass and a Bottas stumble?
They say it's the hope that kills you. That's what those opening-race wins in 2019 and 2020 did, as did every qualifying session that ended with Bottas beating Hamilton to a pole.
These were glimpses of what Bottas could be – "unbeatable" on his day – and raised expectations that would then be crushed, whether that was Hamilton rising to a new level or Bottas underperforming in qualifying, or making a bad start, or getting stuck in a grand prix, or suffering one of his myriad misfortunes like a puncture or a technical issue.
"It's a very mental sport and I think a strength of Lewis is the consistency and rarely having any off weekends in terms of performance," Bottas says. "If it varies it's only marginal.
"But I have to say in the five years, there've been moments that I don't know if I should cry or laugh about my luck, because I don't really feel like I've been the luckiest driver with many things.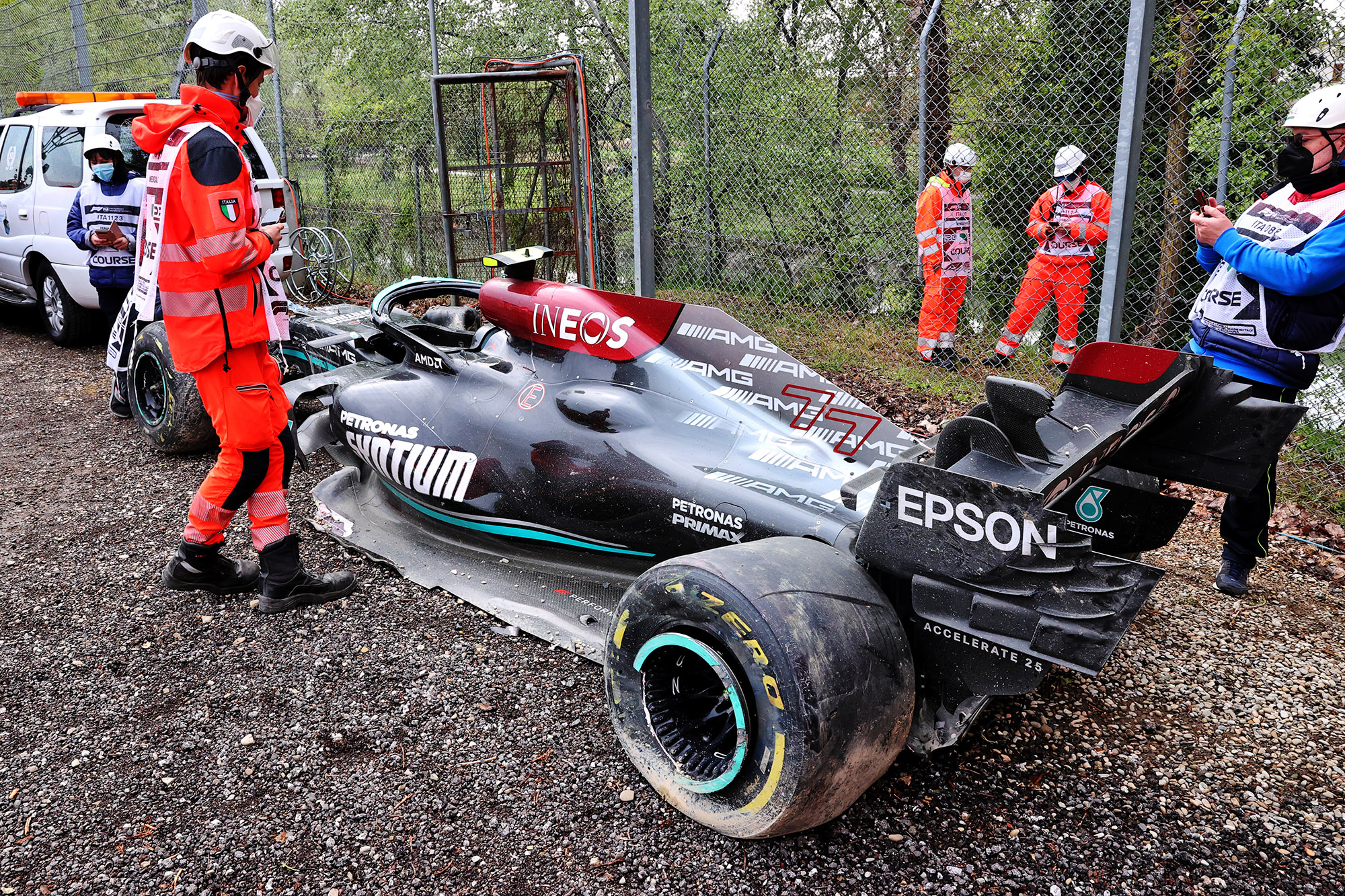 "And the same this year [2021], like the beginning of the season, was pretty much a disaster with crashes and stuff, and then what felt like almost endless engine penalties.
"It just wasn't quite meant to be so far."
The 2021 season, with four pole positions but only one victory and a massive gap to Hamilton in the championship, neatly sums up Bottas's Mercedes career.
For every 'Portuguese GP qualifying' there's an Emilia Romagna GP where Bottas is fighting and crashing with a Williams. For every Italian Grand Prix weekend there's an Abu Dhabi, where Mercedes and Hamilton needed him most of all yet Bottas started and finished sixth.
Then there are those freakish misfortunes Bottas mentions: the wheelnut problem that cost him a podium in Monaco, where he was much better than Hamilton, and the puncture that ended his strong comeback drive in Qatar.
The peaks have never been the problem. Bottas's big weakness has always been consistency, and he never worked out how to rectify that.
That's despite various instances where he seemed convinced he had cracked it, or would crack it, either by learning something new or changing something in his working approach.
"If I look back at every season," he says simply, "I tried everything I could. At least for now I haven't figured out what I should have done differently."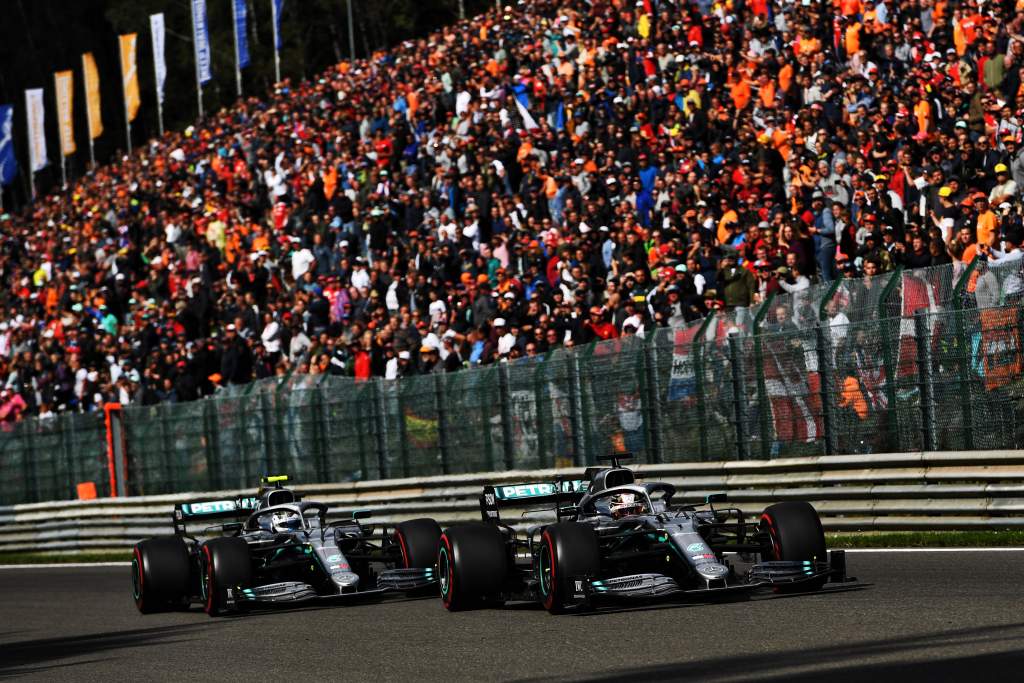 There are two ways of looking at this. Bottas could be happy to be a good enough driver to run Hamilton close and beat him on occasion.
Or he could be frustrated by the knowledge that it was clearly possible to beat Lewis, he just failed to do so consistently.
"I think it's a bit of both," he says when we ask him that question.
"The biggest thing is for me it feels a bit of a failure that I couldn't win a title in these five years with Mercedes and Lewis always manages to win it.
"But in that sense, Lewis is the best driver in Formula 1 history. Knowing that sometimes I can beat him, it's a nice thing.
"You always aim for perfection and if you're not perfect, you can't be happy. So that's what it is.
"But I'm sure when I go ahead with a different team, I think I'll have a different kind of perspective when I'm outside this team, that there's so many things that I can definitely be proud of.
"I need to be proud. And I need to try to be positive as well."
It has been so easy to sympathise with Bottas over the last few years. His situation has often pulled down the veil of professional sport – one that stops a lot of people recognising drivers are real human beings – and revealed the emotional toil of constantly trying and failing to realise your life's goal.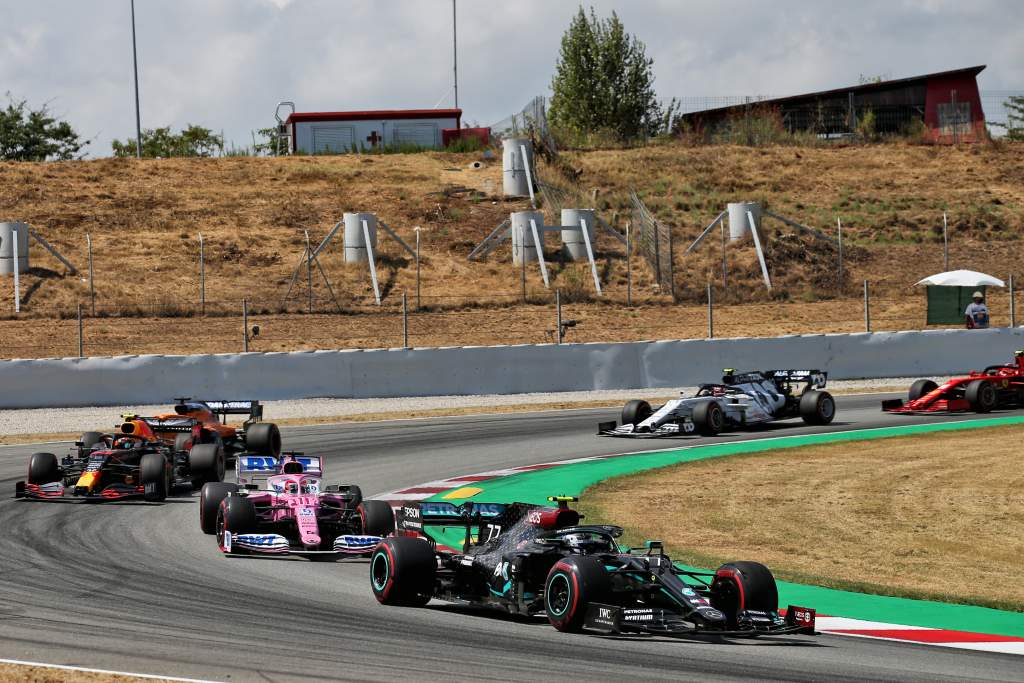 In his toughest moments Bottas has looked dejected. After the 2020 Spanish Grand Prix (above) he had the air of someone who knew just a handful of races into the season he was being pummelled by Hamilton again.
He told me in late 2019 how he had fallen out of love with racing in 2018. That was his worst year with Mercedes, one in which he lost some wins to misfortune and had to give up a merited one to title-chasing Hamilton in Russia. Off-track, he was also going through a complicated time personally that would manifest itself in a divorce by late 2019.
No matter how often F1 seemed to punch him down, though, time and again, Bottas came back for more. His faith sometimes took a knock and his performances fluctuated but you could never fault his professionalism.
Bottas's extreme swings in form and fortune reached a point, perhaps unfairly but entirely in good humour, where he commanded a regular section on The Race's post-race podcast jokingly titled 'Valtteri Bottas sympathy corner'.
But the man himself asks for no sympathy.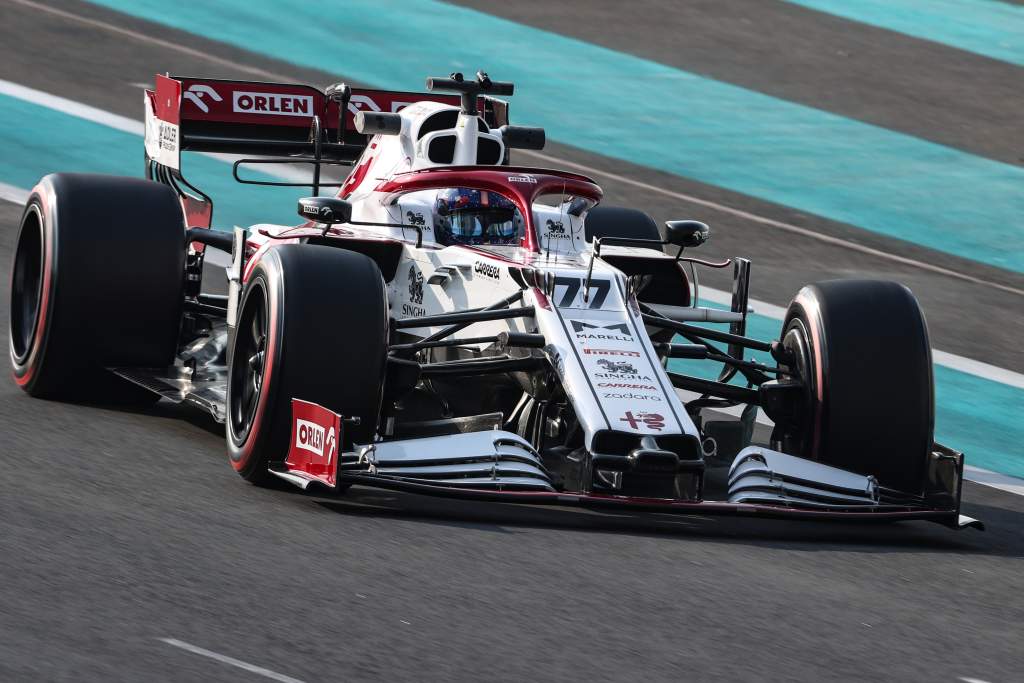 "It's been quite up and down," admits Bottas, who swaps his career-defining Mercedes opportunity for a very different challenge at Alfa Romeo in 2022.
"And sometimes it's for a short term. Sometimes it can be for a longer term – like, months.
"I think it's the beauty of the sport and the beauty of high level competition that it's like a constant wave.
"Sometimes you ride on a high for some time and sometimes you're in a low for some time.
"I'm still here, still pushing on and still enjoying it."