Max Verstappen's winning margin over title rival Lewis Hamilton in the United States Grand Prix was the smallest we've seen in Formula 1 this season since the opening race in Bahrain.
After a couple of races interrupted by grid penalties for the two protagonists they were back fighting wheel-to-wheel at the Circuit of the Americas and the outcome of their race-long battle was uncertain until the very last lap.
Our F1 journalists explore why the United States GP stands as a perfect example of how special this title fight is.
A PURE AND FINELY POISED FIGHT
Mark Hughes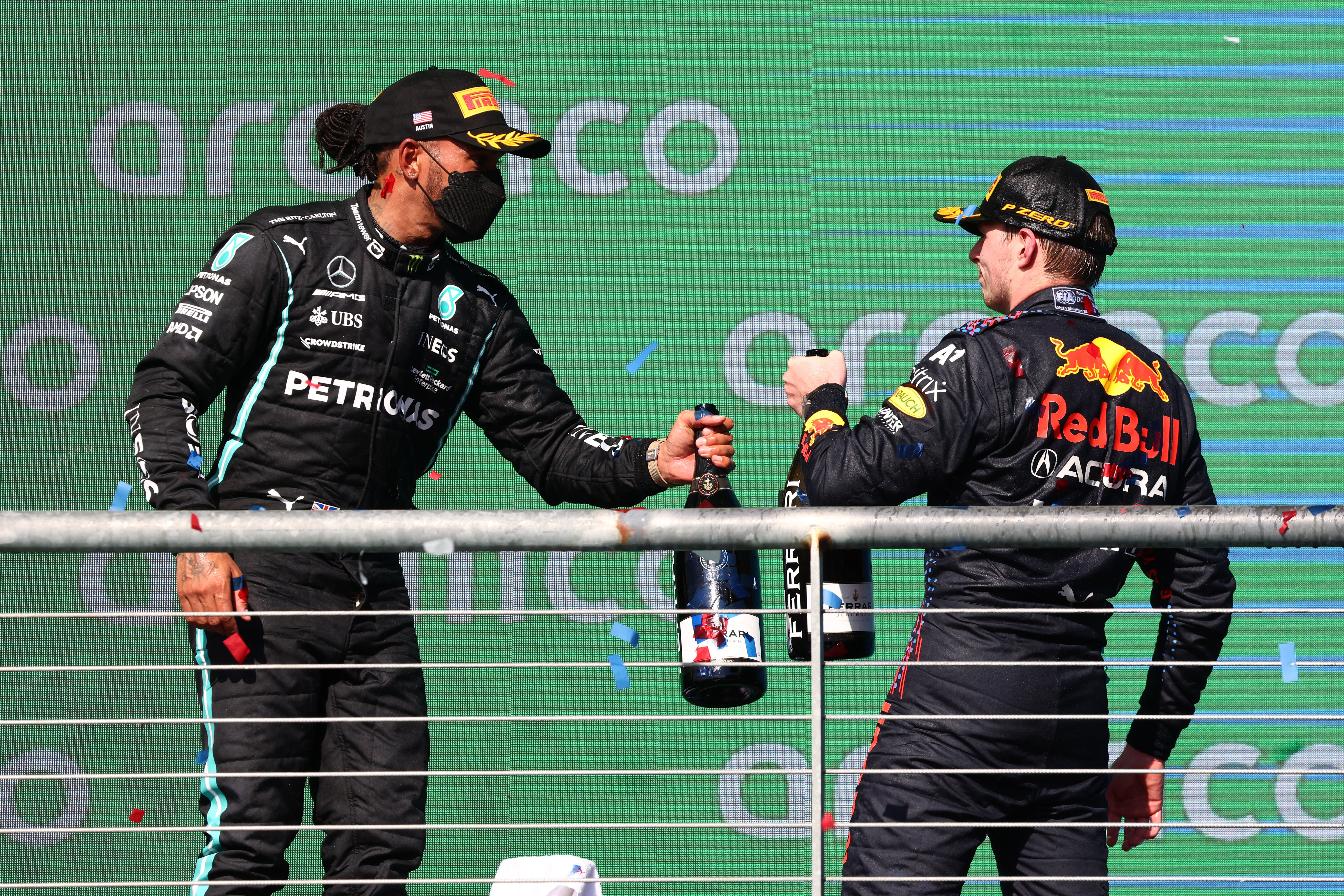 It was very pure, there were no complicating factors or safety cars at the wrong time that advantaged one or disadvantaged the other.
It ebbed and flowed. At some stage of the race, you saw Lewis driving like an old granny, late and very gently on the power and lifting off early, while Max was absolutely full chat. And at other times it was the other way around – Max was having to drive like that while Lewis was setting purple sectors all over the place.
There was a lovely tidal flow of this contest between these two.
Coming into any given weekend, it is always going to be those two. And it's such a pure battle. It might set a record for how many times two drivers from different teams have qualified on the front row together and fought out the destiny of a race throughout a season.
It's brilliant. It's pure and it's fantastic and this is just another little episode.
What was also nice is that after Istanbul there was a sense that maybe Mercedes was establishing an impregnable turn of speed and Max seemed to be a little bit concerned about that at the end of Turkish Grand Prix.
But then we came here and we saw that's absolutely not the case. It's switched again, not for any reason, it's not like one car's put a development on which now makes that car faster.
It's just the specific demands of any particular circuit on a particular date change it because they're so closely matched.
AN UTTERLY ABSORBING CONTEST
Scott Mitchell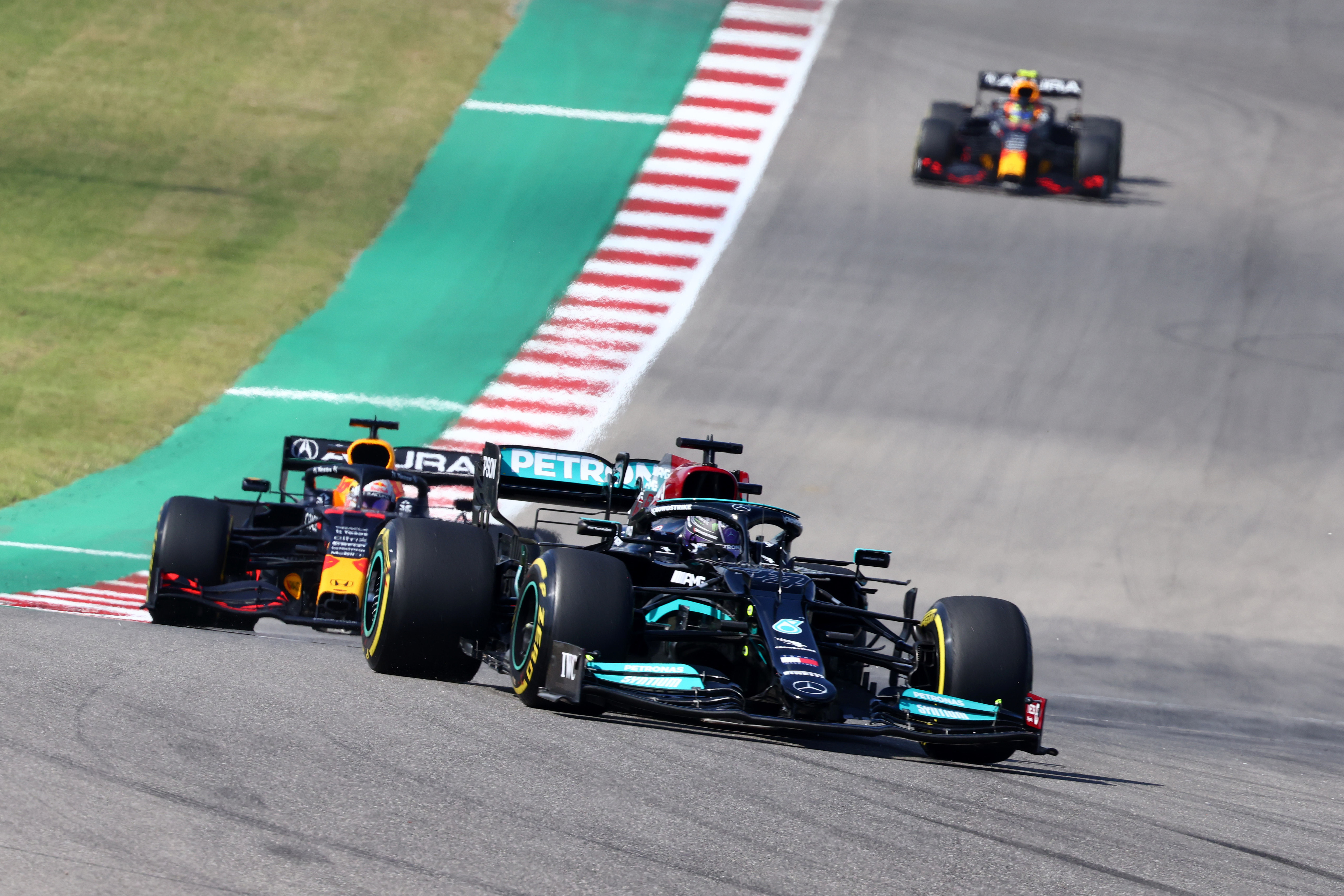 I loved every competitive element of this weekend. It was so awesome, so tightly fought.
I'm wearing a Fitbit all the time – other fitness tracker watches are available – and I noticed in qualifying, at the end of the final runs in Q3, my heart rate was up to about 105BPM.
I was so sucked into what we were seeing and the tension of the situation clearly affected me as well. It was the same on the opening lap and then in the final few laps where you're just waiting to see how it goes.
It was just utterly absorbing. I have zero interest in who specifically comes out on top. I just want this incredibly raw and pure contest to keep going because this was a race in which we saw Max and Lewis at their very best at certain stages of the grand prix.
It just created a mega tussle. Max had gone too hard on his tyres too early at the start of the second stint, but then the third stint he just managed it so much better – he'd clearly taken on board what he learned.
And Lewis was throwing absolutely everything at him, putting as much pressure on as possible.
For a grand prix that had no wheel to wheel race in between the top two after the first corner, it was absolutely amazing.
A MICROCOSM OF THE TITLE BATTLE
Edd Straw
This was just what this brilliant championship fight needed after a run of races where Verstappen and Hamilton have either been separated on track or driven into each other.
This was just a proper battle of speed, strategy and race management that involved no controversy. It was just two great racers going at it. And even though they weren't ever wheel to wheel after the first corner, it was absolutely gripping and showcased the best of both.
The race was a microcosm of this championship fight so far. Both had spells in the lead, the result was in doubt from start to finish and the likely winner shifted throughout the race.
That ebb and flow is the perfect ingredient for a great championship battle. Even when one driver/car combination has the advantage it's rarely by much, and it swings from track to track and sometimes even lap for lap.
This is what brings out the best in the great drivers, taxing them and their teams to the limit. Everyone is tested for the slightest weakness and in doing so pushed to greater heights.
This has already been a classic title battle between two truly great drivers in very different parts of their careers. What we all hope for now is that it stays like this right down to the last lap in Abu Dhabi.
If so, this season will go down as one of the great world championship duels in grand prix history.