The most intriguing member of Formula 1's testing posse in Abu Dhabi is a debutant "addicted to taking a car to its limit".
Among the mix of drivers making their F1 debuts, preparing for big 2022 seasons or just getting a rare F1 outing is 2021 IndyCar title contender Patricio O'Ward at McLaren.
There may be no long-term benefit to O'Ward driving for McLaren on day one of the post-season test but it's also never been ruled out that there might be.
This test is the result of a bet with McLaren boss Zak Brown. O'Ward earned the Arrow McLaren SP team's first IndyCar victory since McLaren came on board at Texas Motor Speedway earlier this year, and got the F1 test as a bonus.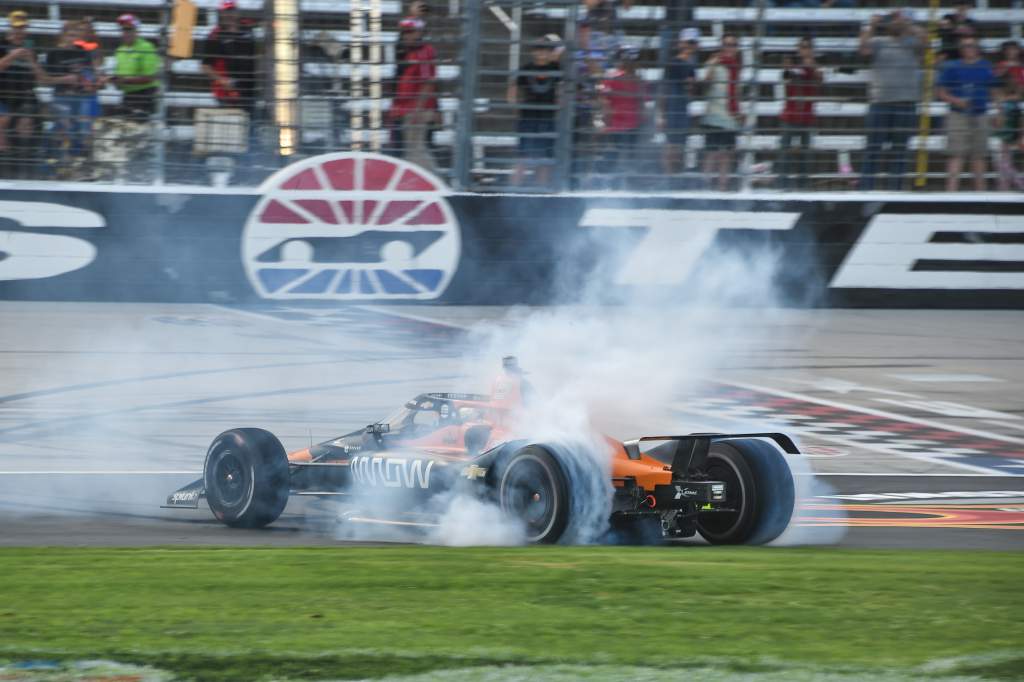 It's fascinating because O'Ward could be standing at a crossroads: in one direction, his career is 100% focused on IndyCar so he can just treat this as a total one-off; in another, his career has a small chance of potentially taking him to F1 in some way and this is probably the only way to start down that path.
"This dream started with Formula 1," O'Ward told The Race. "I'm in IndyCar because the dream of driving a race car for a living came from Formula 1. Why? Because Formula 1 is in the global eye.
"Once you get into the racing, then you see all sorts of different series and it's like, 'oh my God, that's cool, and that's cool, and that's cool'. But in my situation, my introduction to the racing world was watching Formula 1.
"So it's just really exciting for me. I really want to enjoy it. I want to enjoy it and just feel it out and have fun with it. Help the team in any way I can. And see what the future might bring."
O'Ward, it is obvious in conversation with him, is an infectiously enthusiastic person. He is exactly as you'd expect someone who has been such a dynamic driver in IndyCar to be outside of the car.
It's refreshing to hear an F1 driver talk about having "fun". Most have such a serious job to do when they drive an F1 car for the first time that this barely features among their top priorities. It's a little easier for someone in O'Ward's situation.
But don't let that fool you into thinking he has approached this carelessly.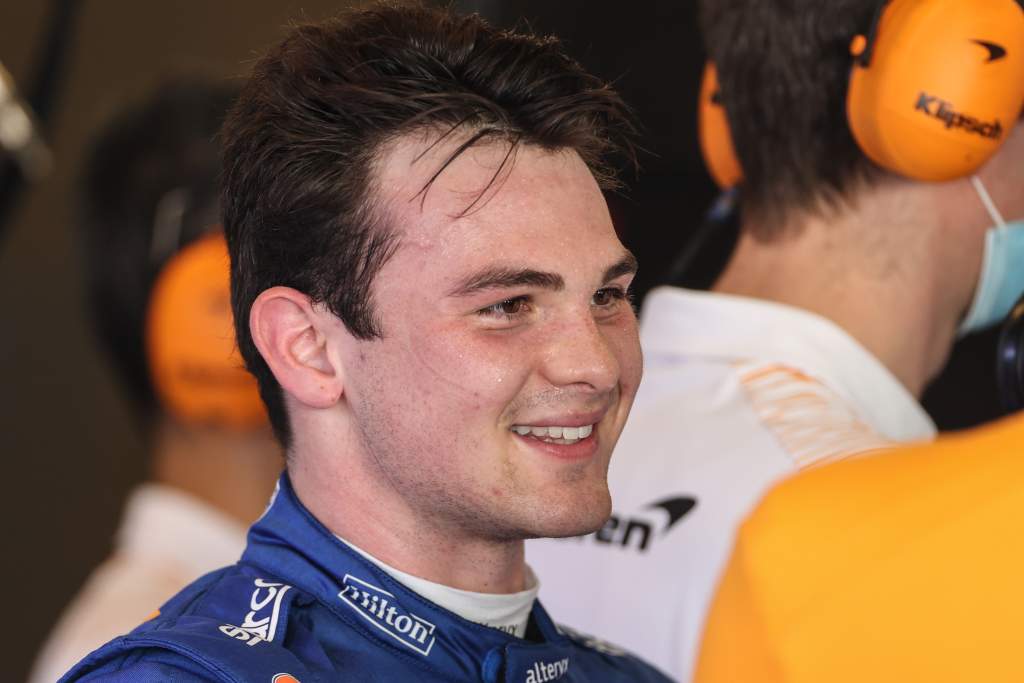 Most teams will tell you that the worst thing any new driver can do at an F1 test is try to impress. That tends to result in over-driving and mistakes.
The best approach is to be sensible, become familiar with the new surroundings, and build up to the peak. Otherwise you might have some short-term fun but you also might crash – and then probably not be invited back…
"He's super-excited," said Brown at the weekend. "We gave him a little bit of a test of Mika Hakkinen's Formula 1 car at Laguna Seca, which he wrung the neck out of in no time. So I think he's super excited.
"We just want to have him get a good experience. I have no doubt he'll be very fast, he's exceptionally talented, as you know. Formula 1's a different world with the level of technology so I think what I'm most interested in is less about, can you drive a Formula 1 car fast – I don't have any doubts about that – but how does he take in the information and all the simulation that we have him do and the race runs and the qualifying?
"Because in a Formula 1 car there's a lot more for the driver to do than just drive. So I think that's going to be the part that will be fun to see how he adapts."
In addition to his blast-from-the-past outing in McLaren's old Hakkinen car, O'Ward prepared for this with work in McLaren's simulator and found it "very natural".
"I felt really at home with it," he said. "I really don't know why. Because usually whenever you're doing new things you will feel a little bit out of home and be like 'no, this is a little alien to me'.
"But I felt really comfortable with it. And I really really enjoyed it. And I feel like I'm really going to enjoy Abu Dhabi. That's what I want to do.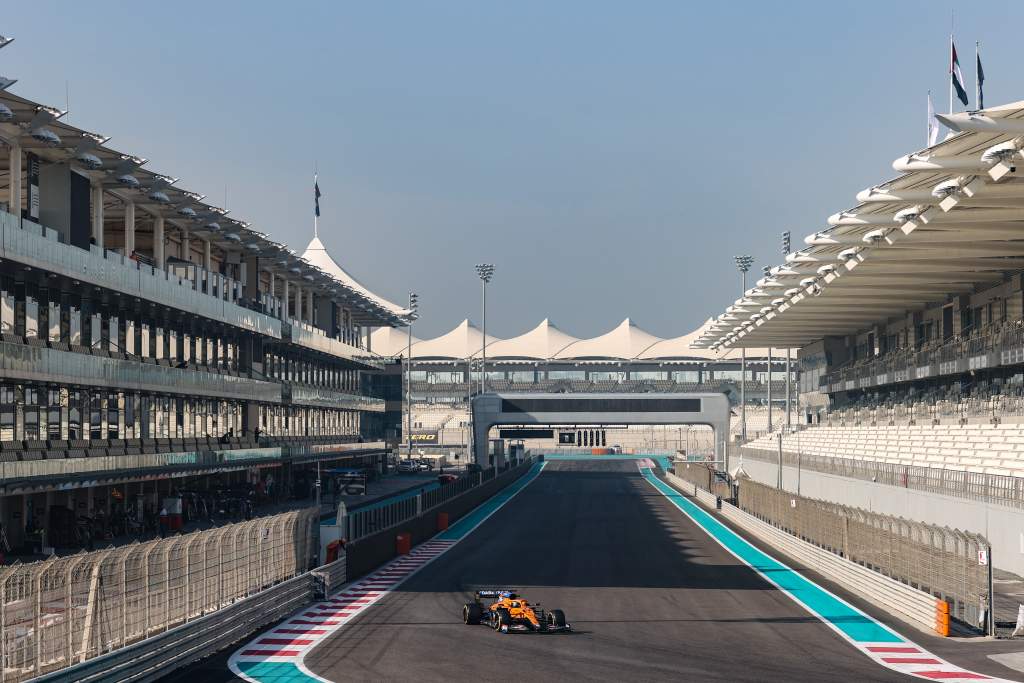 "Just enjoying it, it's going to bring me the pace because I naturally am addicted to taking a car to its limit and taking a car to just get faster because that's why we do this.
"Some of the coolest feelings when you're a driver is qualifying, when you're on the absolute limit, trying to get everything out of the thing."
How close to that O'Ward has been encouraged to try in Abu Dhabi, only he and McLaren will know. But it's fantastic to have a driver like that as part of the testing roster.
In the past, and even now, teams have utilised experienced development drivers to correlate their work at the factory and the track. These drivers are far from a waste of an opportunity but they are a long way from being the sort of 'evaluations' that young driver tests should be.
If this ends up being a one-off, O'Ward won't mind.
"I love where I'm at," he said. "And I love working with our team, Arrow McLaren SP in IndyCar.
"I just feel like I'm around great people, smart people, people that are behind me 100%. And that's good to have, that's awesome. That's what you need and what you want in a sport like this.
"Right now the focus is on doing a good job in IndyCar because we're far into it right now where I think the championship, the Indy 500, poles, wins – all that is within grabbing point. And we need to push.
"I know we're pushing hard, I know a lot will be invested into the team because we want to win. That's what we're in the game for, we're here to win."
So if this testing outing leads to nothing more, O'Ward can be content in filing it under a valuable and fun experience and then move on.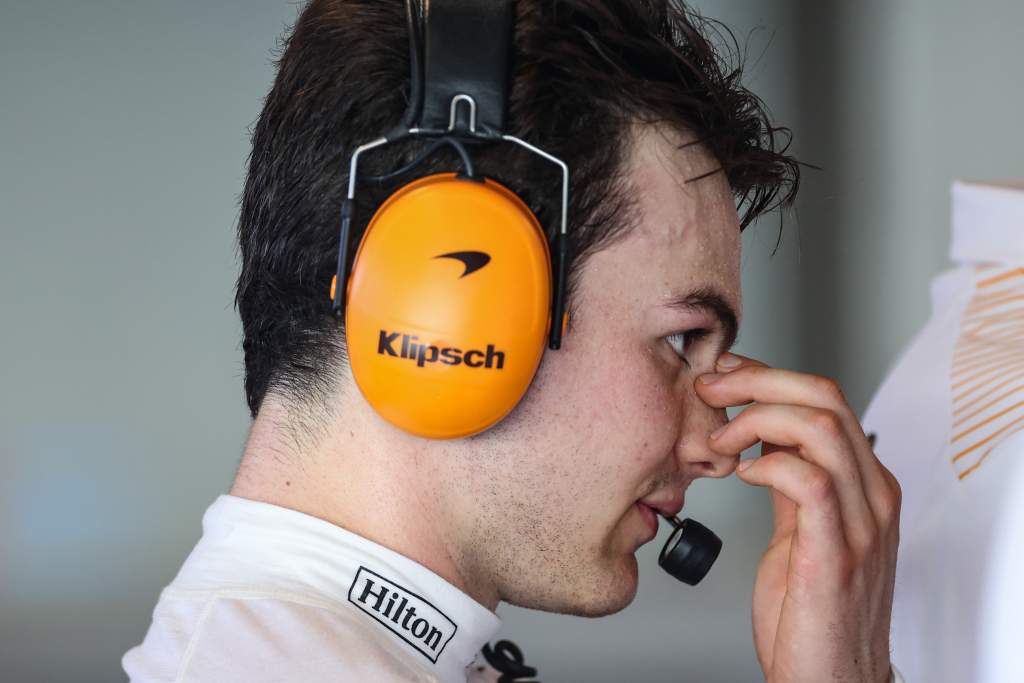 How seriously might it lead to something more? That's hard to say. How seriously is McLaren assessing O'Ward? Seriously enough that his approach to and performance in the test matters.
Any opportunity to leave a mark in F1 is a big one for a driver, especially one like O'Ward who only briefly flirted with the F1 ladder before it was kicked out from underneath him because of superlicence criteria.
"Any formula car driver wants to compete in Formula 1 with it being the pinnacle," said Brown.
"So I think he just wants to do a good job. He's definitely in our IndyCar next year, he's with us for the long, long term.
"We're going to take it one step at a time, but I can't imagine it's not going to whet his appetite to say 'I'd like to do that again'."