There was a touch of hypocrisy around Max Verstappen's complaint that his Italian Grand Prix crash with Formula 1 title rival Lewis Hamilton is what happens when a driver doesn't leave space.
On multiple occasions this season alone, Verstappen has got away with not leaving space for Hamilton on the first lap of a race. But he will likely argue that is different because it's always on the opening lap rather than later on.
That might seem like an irrelevant defence but it would be valid given the grey area in how the FIA polices racing in F1. First laps are afforded greater leniency than others. It's done in the spirit of 'letting the drivers race', which means a different attitude is taken to incidents on the opening lap compared to any other racing lap, including restarts after a safety car period.
That's why Verstappen got away with not leaving space for Hamilton at several races this season and put the emphasis on Hamilton to avoid clashes. And it's why Verstappen feels he can do that while also claiming to be entitled to the car's width he felt Hamilton didn't leave him later on in the Italian GP.
Incidents where a driver is deemed to have forced another off the track, which is the debate in which leaving a car's width for your rival if they are far enough alongside to have earned that space, are determined to be a breach of the International Sporting Code.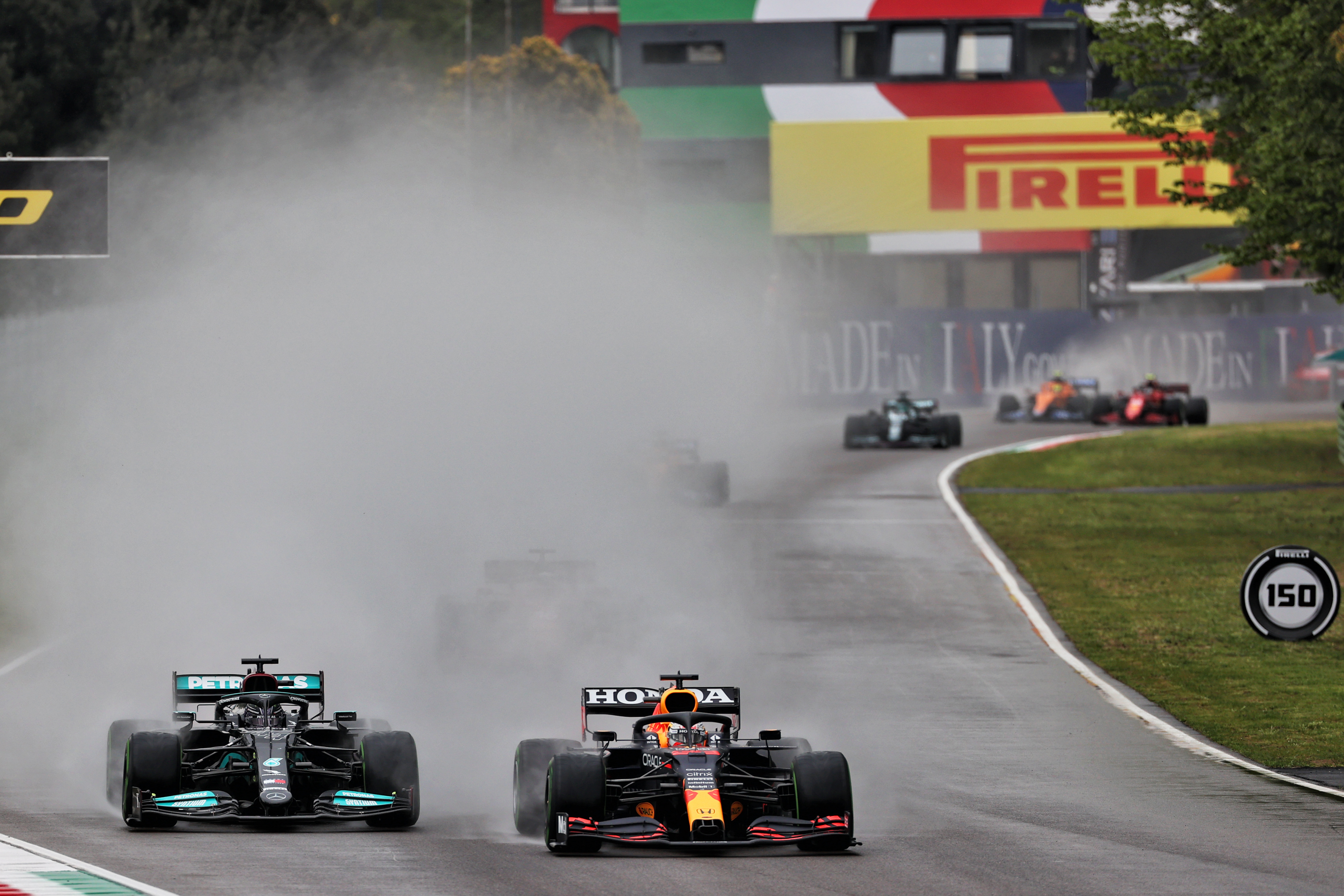 The relevant section specifically dictates that a car defending its position "should leave at least one car width" but only "on the approach to the corner". Moreover, it specifically refers to a driver moving "back towards the racing line" after they have defended their position.
There is no rule in the FIA regulations explicitly demanding a car's width be left through and exiting a corner. That has effectively been enshrined through precedent, based on the next line in the ISC that states "manoeuvres liable to hinder other drivers, such as deliberate crowding of a car beyond the edge of the track or any other abnormal change of direction, are strictly prohibited".
Now, we could have a discussion on how this wording implies that crowding a car beyond the edge of the track is considered an "abnormal change of direction". But this argument over semantics is not the issue here.
What is commonly known as 'running the other driver out of road' on the exit of corners has been part of racing for a long time. That gave drivers the freedom to squeeze their rival to the edge of the track if they were sufficiently ahead.
Verstappen has failed to leave space for Hamilton at least twice on opening laps this season and played fast and loose with it on a couple of other occasions too.
At Imola, on a very wet track, he launched into the lead at the start but Hamilton tried to contest the corner around the outside. Hamilton was almost level with Verstappen's front wheels on the approach to the corner, was slightly ahead in the braking zone, and then a fraction behind mid-corner as Verstappen ran deep.
Hamilton bounced across the kerbed run-off in avoidance as Verstappen did not leave a car's width.
A few races later at Barcelona, Verstappen passed Hamilton at the first corner. This time they came into close proximity at the entry, rather than mid-corner. Verstappen's entry speed and the trajectory he was on, having attacked on the inside, was always going to take him to the edge of the track through the corner.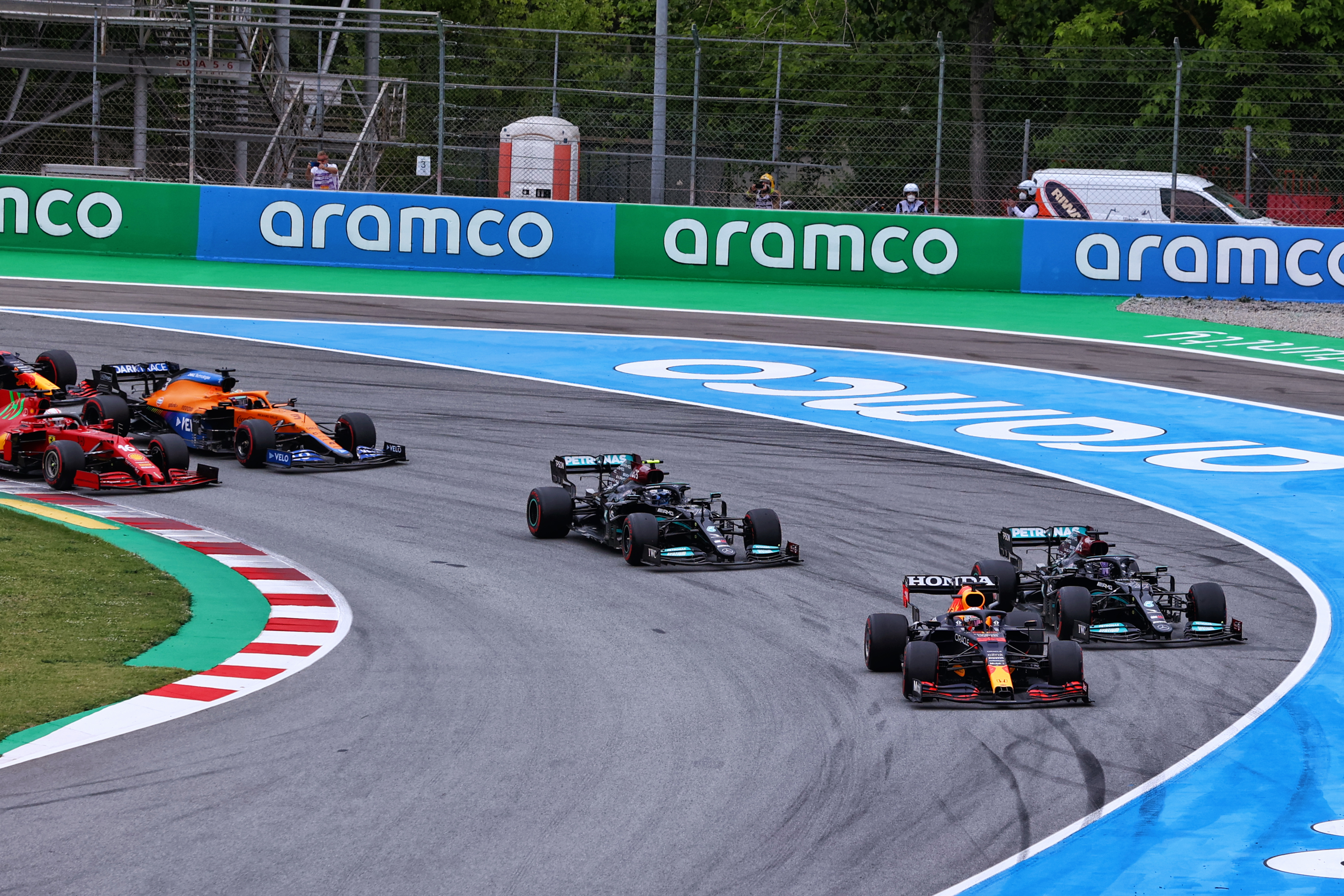 This was slightly different but had Hamilton contested they would have made contact, as again there was no car's width being left. It just never got to that stage because Hamilton yielded.
Something similar happened before their infamous collision at Silverstone. The two had gone wheel-to-wheel throughout the first half of the lap. Verstappen defended his position into Brooklands and, like in Spain, his entry speed and trajectory meant he ran to the edge of the track on exit – had Hamilton not yielded, he'd have been left no space.
On the opening lap at Monza, there was a more conventional example of Verstappen squeezing Hamilton. They bumped wheels slightly into the second chicane when Hamilton tried to pass Verstappen on the outside, forcing Hamilton across the run-off.
In each of these incidents, the stewards determined Verstappen did nothing wrong. And this is not a discussion about whether that's the correct interpretation or not. But there is a clear trend of Verstappen being allowed to be more forceful on the opening lap with an approach that is getting frozen out during the race itself.
There is clear precedent for that this year in the form of the penalties applied to Lando Norris and Sergio Perez in the Austrian Grand Prix. A different example, on corner entry rather than mid-corner or exit, was Esteban Ocon's penalty for moving over on Sebastian Vettel on the approach to the second chicane at Monza – something Charles Leclerc got away with just a warning for two years ago.
The FIA is keen to apply a one car width rule during the race. But the leniency often afforded first-lap incidents means that on the first lap the same kind of driving gets overlooked.
That might seem odd given the opening lap of a grand prix is vital and it usually creates the best overtaking opportunities. So far, Verstappen has benefitted from the leniency to make crucial moves that have won him track position every time.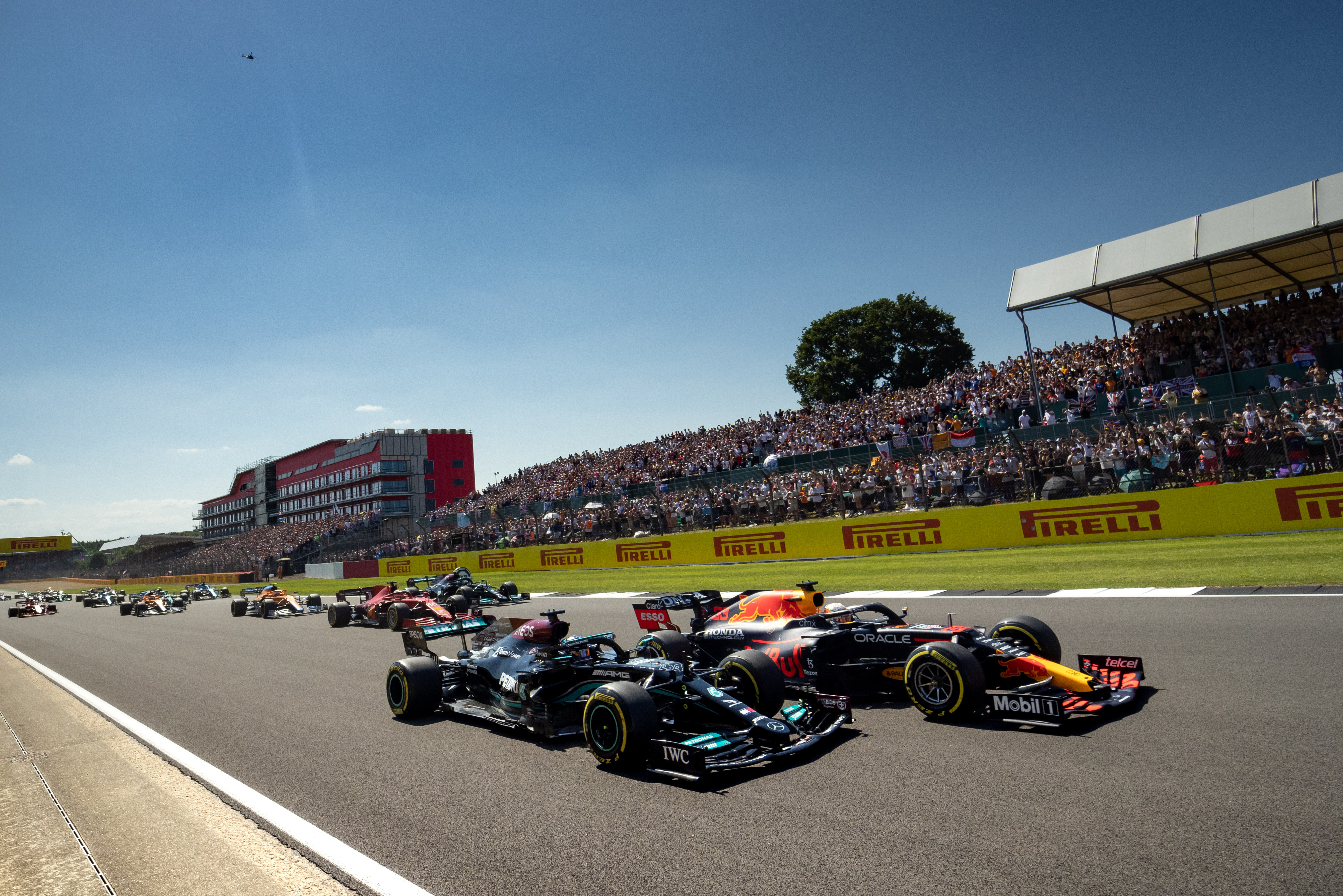 It's been widely accepted for a long time that if a driver is trying to make a pass on the outside, they run the risk of being crowded out.
In that context Hamilton can have little complaint over any of the incidents mentioned here – even if they tend to involve some earlier-in-the-corner squeezing from Verstappen, not just on exit – because traditionally, it will just be seen as hard racing and an inevitable outcome.
Whether you think it's fair or not, while this grey area exists Verstappen is free to continue racing on the first lap as he has so far.