Yuki Tsunoda's return to the points in Formula 1 rewarded a risky qualifying strategy from AlphaTauri as the process of rebuilding the rookie's confidence continued.
Tsunoda had not finished in the top 10 since the season resumed after the summer break.
During that time he and his team had openly discussed his lack of confidence during a difficult first season in F1 that had started so promisingly in Bahrain.
After struggling early in the year with spins and crashes, Tsunoda toned down the errors but his pace suffered as a result.
He now has back-to-back Q3 appearances and ended his points drought in the United States Grand Prix with a strong drive to ninth.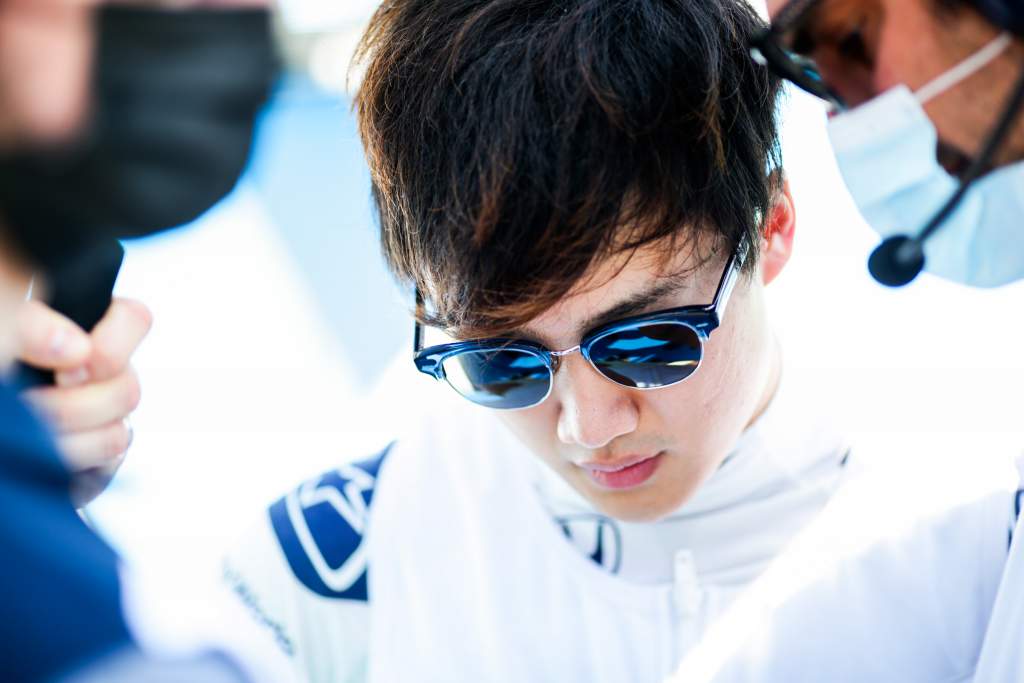 "It's been a long time with no points," said Tsunoda. "I'm very happy. I think the team did a really good job and on my side it was a very good step compared to the last seven races."
The US result completed a big turnaround for Tsunoda and AlphaTauri after a tough start to the weekend.
Neither AlphaTauri driver finished Friday in the top 10 but while Pierre Gasly ended final practice on Saturday eighth, Tsunoda was only 18th-fastest.
That raised the possibility of AlphaTauri and Honda making a strategic engine switch if he struggled in qualifying as well.
Starting near the back would present an opportunity to take a new power unit, including Honda's upgraded battery – Tsunoda would go over his seasonal allocation but take a grid penalty without much consequence.
Gasly's step convinced AlphaTauri it had improved the car significantly from Friday, though, and when Tsunoda made it into Q2 easily, AlphaTauri believed the best option was to attack Q2 on the soft tyres.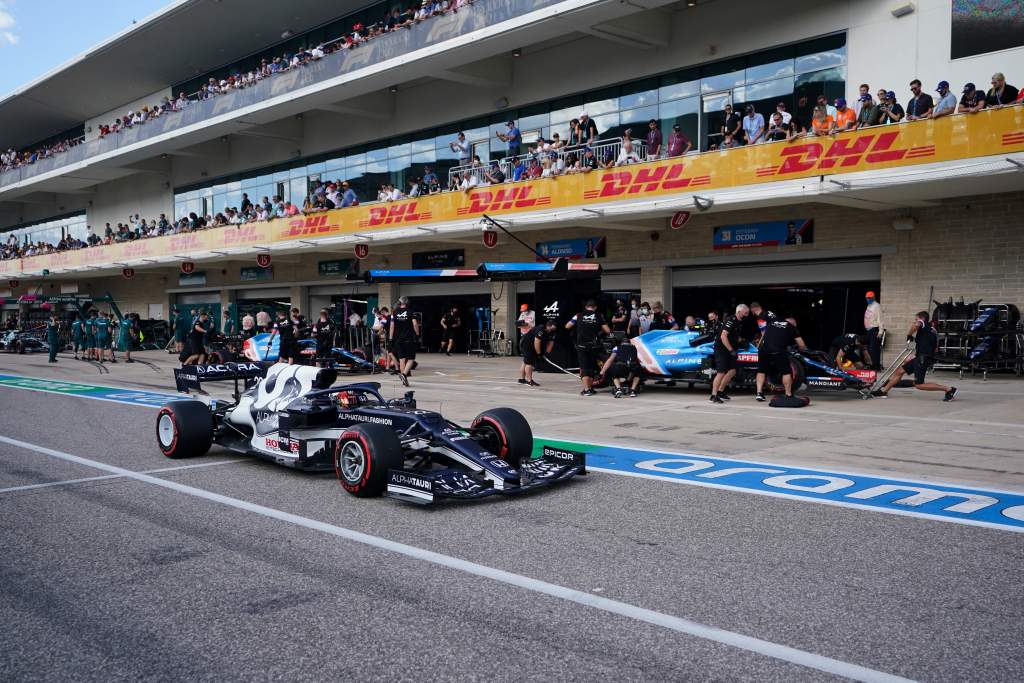 That risked compromising his grand prix because progressing to Q3 would mean he starts on the softs, which was being widely avoided due to the high degradation at the COTA track.
Come Sunday's race, Tsunoda was one of only two drivers not to start on the mediums – the other being Ferrari's Carlos Sainz.
Explaining the risk after qualifying, AlphaTauri's technical director Jody Egginton said: "With Yuki we've been making some good progress lately with the car.
"He's getting his confidence back a bit and it's important to try and get him as far up the grid as we can and give him the confidence.
"If we'd have gone to the medium tyre he might have qualified outside of the top 10. He'd have had a free tyre choice, that's fair enough, but we thought 'let's try and get him in the top 10'.
"We knew Pierre was going to be up there as well, so the view was we'd have Pierre on the medium, let's give it a go with Yuki and get him up there.
"It's not an easy track to overtake on. Yuki's stop is going to be a bit earlier than the medium runners of course, but with two cars in the top 10 we've got options.
"Had he qualified down 15th or 16th, it makes it far more difficult.
"It was a risk. It would have been a challenge to get him through on the medium in Q2. So it was either settle for 11th or 12th, or put on the option and get him into the top 10."
This move could have set Tsunoda up to fall but instead it shows how seriously AlphaTauri is taking his confidence rebuild.
There had been a few flashes of improvements over the last couple of weekends but Tsunoda just hasn't quite threaded it all together.
He feels there have been some important behind the scenes changes, citing additional communication through the weekend and on each run to improve his feedback and what live changes he is making while on-track.
The benefit of the approach AlphaTauri then took to qualifying was Tsunoda had more experience with the car on the limit, with the softest tyres, and had more opportunities to drive the car at the limit, which is where he's struggled most.
He also had another experience of the top-10 shootout, which is important because producing a good lap in a one-shot scenario is an area he still needs to improve in.
But AlphaTauri played this well. Tsunoda's qualifying strategy was moulded around what the team felt he needed rather than sticking him on a generic, optimal programme and asking him to get on with it.
Tsunoda responded very well to that and then he did a good job in the grand prix. He used the softs to great effect at the start, with a good launch and nicely judged move into Turn 1 getting him ahead of Gasly and Mercedes' Valtteri Bottas to run eighth.
He rebuffed a lap-two pass from Bottas and kept the Mercedes behind for the entirety of the first stint, prompting Tsunoda to joke: "Mercedes must be pissed off with me! I don't want to let any driver through easily. I just did the normal thing.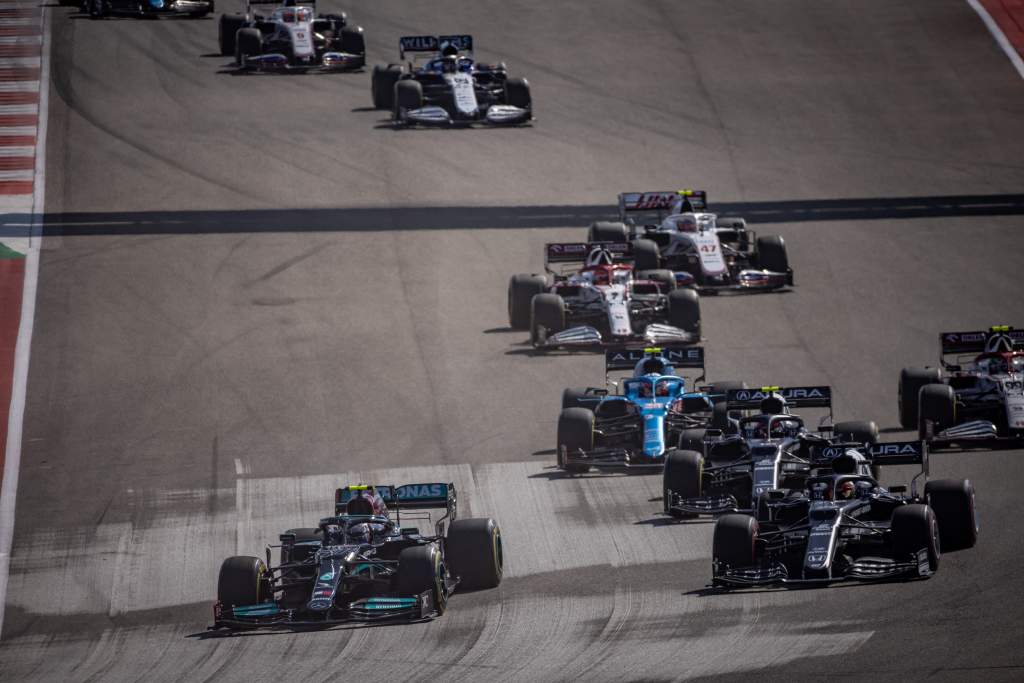 "I sacrificed a bit using the tyre but in the end I'm quite happy, I enjoyed that battle."
Keeping ahead of Bottas was important as Bottas was then forced to let Gasly back past after he was deemed to have overtaken him unfairly. Had Tsunoda fallen behind Bottas he could have lost more time being let back through and being passed a second time.
Instead it was Gasly who chased Tsunoda in the first stint and though Gasly was irritated at being held up by his team-mate, Tsunoda did a good job managing the softs.
Mitigating the deficit of starting on the wrong tyre set Tsunoda up for a clear run at the points even once Bottas had got ahead.
With Gasly retiring because of a suspension issue and the Ferraris and McLarens looking too strong in the midfield, Tsunoda's unproblematic run to ninth earned a valuable two points for AlphaTauri and trimmed its deficit to Alpine in the constructors' championship to 10 points.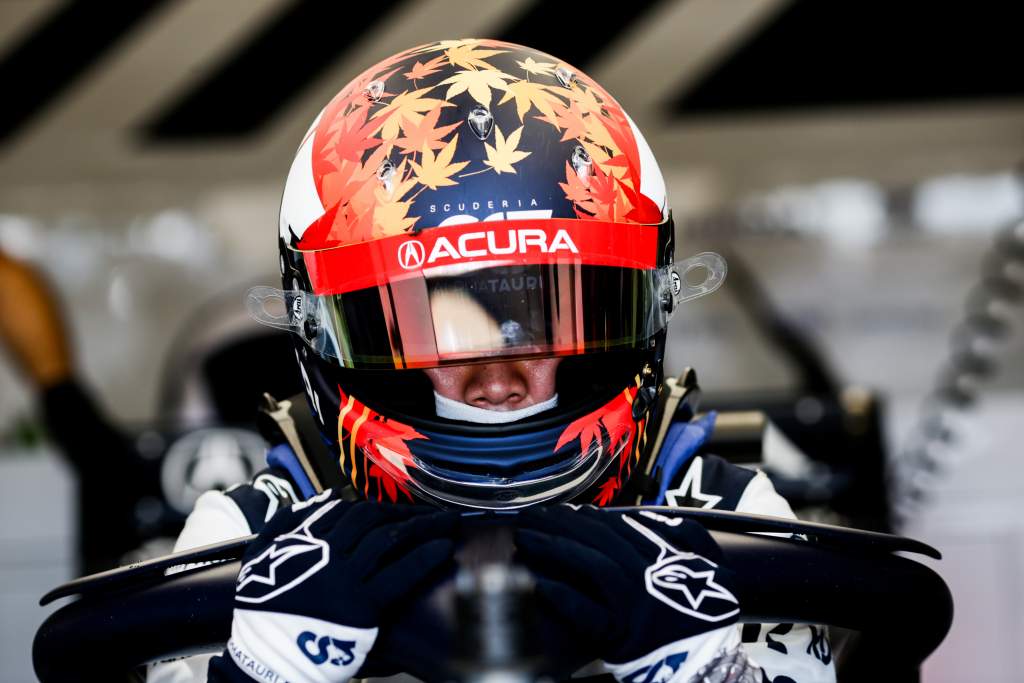 "I maximised the advantage on the first lap, overtook two cars," said Tsunoda. "Then I was saving the tyres.
"The other car's retired and it's a bigger responsibility to score the points when we think about the team championship.
"I managed to score points after a long time with none, so I'm happy."