Lewis Hamilton's first point-less event represented a new low in Mercedes' difficult 2022 Formula 1 season as the Emilia Romagna Grand Prix provided the first evidence its title hopes may be beyond saving.
The low speed at which the onset of porpoising occurs on the Mercedes obliges it to be set up with a comparatively big rear ride height, which has the unenviable dual impact of costing downforce and adding drag.
This was compounded by other factors at a rain-hit Imola, where Hamilton and team-mate George Russell were knocked out in Q2 and spent the rest of the weekend out of position – although Russell recovered to finish fourth in the grand prix, aided by an excellent first lap in which he gained five places while Hamilton got stuck in the midfield.
Hamilton and Mercedes have not wanted to rule out competing for this year's title and have focused on an optimistic outlook in the hope that unlocking their car's potential sooner rather than later will transform their fortunes.
But after the sprint race at Imola Hamilton declared "we're obviously not fighting for this championship", which became even more emphatic after he finished 13th in Sunday's grand prix.
"I mean, I'm out of the championship," Hamilton said. "There's no question about that."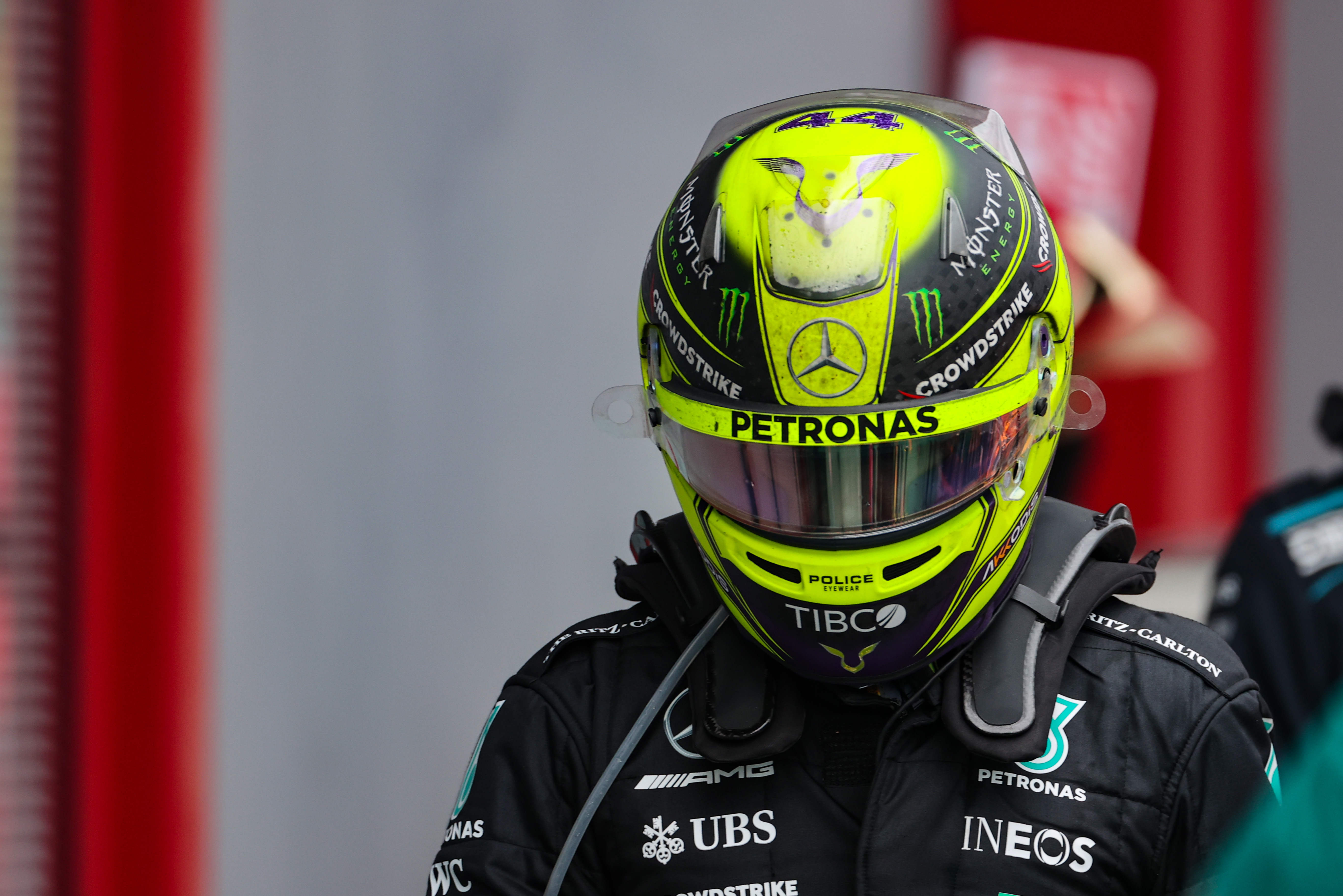 Even the usually optimistic Toto Wolff was left to conclude over the weekend that Mercedes has no business calling itself a title contender at the moment.
"It's obvious that we are not anywhere near the fight at the front," Wolff said on Saturday.
"And it would be pretty unrealistic to claim to have a slot among the frontrunners who are fighting for the championship."
This weekend featured the first hints that Mercedes might not get its problems fixed in time to save its season and that sooner rather than later its intentions will need to turn to making sure it can at least recover in 2023.
Hamilton's concern is that Mercedes will discover it has a problem that will take months to solve so while he is not giving up on 2022 he is reiterating the need to be realistic.
That includes a comment that Mercedes may need to "work hard to make sure we're not in this position next year".
At the start of this season, during the first test in Spain, Hamilton bluntly brushed aside a question about whether he feared Mercedes might get caught out by the major rules changes.
He asked in return why he would think that, declaring Mercedes does not make mistakes.
At Imola, Hamilton brought up that exchange unprompted. He said that, on reflection, Mercedes may well have made the wrong design choices.
"We're doing the best we can with what we have," said Hamilton.
"Ultimately, earlier on in the year, we were in Barcelona, a question was put to me, what happens if you get it wrong? And I said well we don't do that. We're world champions.
"But the fact is that with all the possibilities out there, we may have."
Mercedes is desperately trying to work out what it can do to make the car work, in reality, the way it does in its simulations.
The floor is doing so much of the work with this generation of cars and is obviously where the porpoising issue stems from.
Hamilton suggested that Mercedes definitively determining that its concept is flawed would effectively be the next best thing because then it would at least be able to come up with an action plan.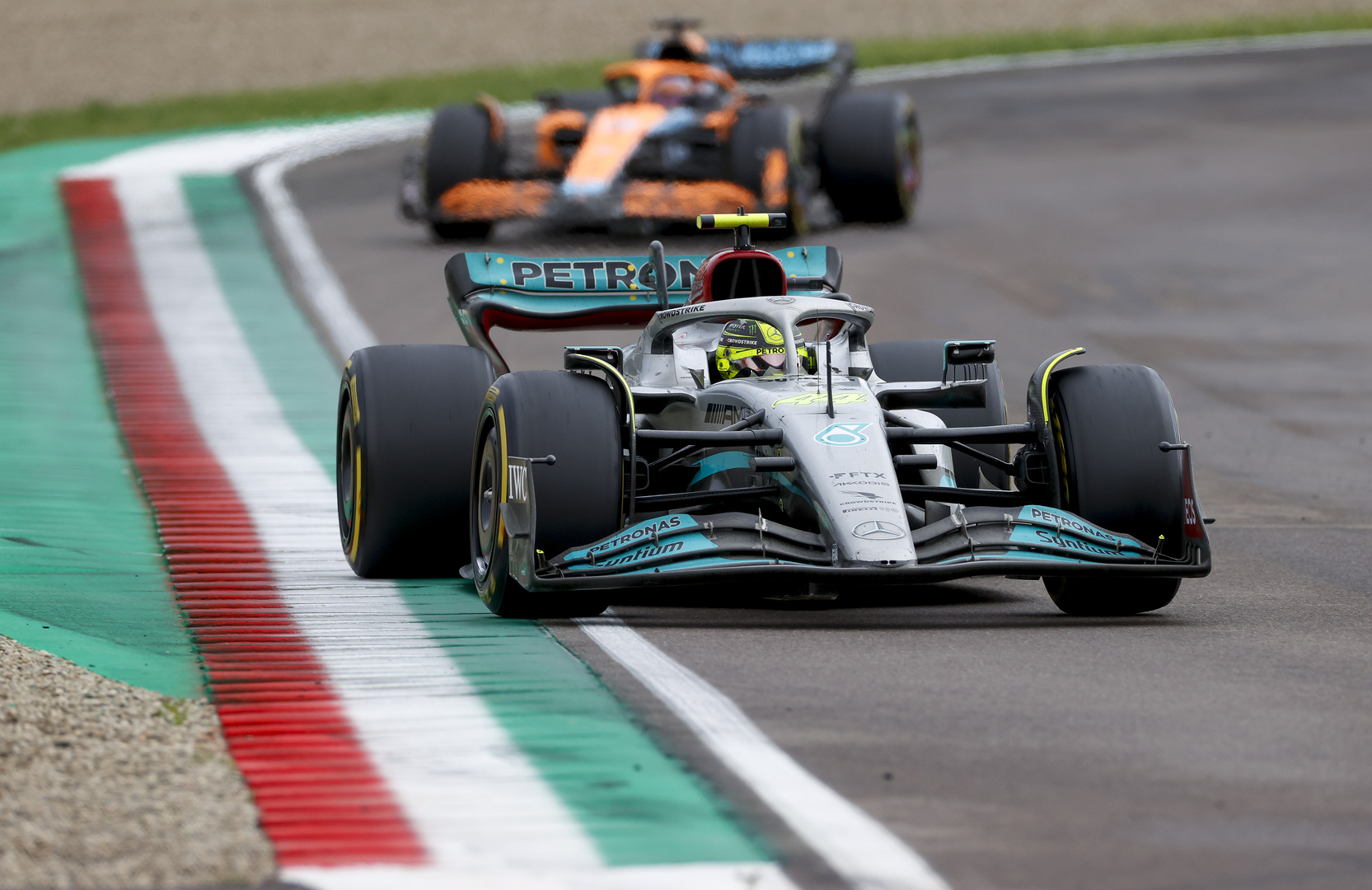 Wolff is not willing to accept that the entire W13 concept is wrong, even if there might be something within the car that just doesn't work with these regulations.
But he has said for the first time that Mercedes may need to decide to cut its losses sooner rather than later – which means deciding whether completely starting afresh has more potential.
Wolff said: "Cutting the losses, it would mean that you say 'OK, where's the baseline now? Is there a new baseline we can start upon where we believe that we can unlock more potential?'
"If we would have thought that, we would have done it five months ago.
"We believe that this is the development direction that we need to take. So it's quite a tricky exercise to do.
"You can say, 'OK cut the losses, switch to next year' if you understand why you got it wrong. And at the moment we simply don't."
That is why Mercedes' situation is so complicated.
The rules stay the same for next year, so Mercedes cannot abandon 2022 and put all its resources into developing a completely different 2023 car.
And if Mercedes continues to spend time and money on this concept and can fix its problems, that will pay off longer-term anyway because the car will stay broadly the same.
The bottom line is Mercedes still needs to understand what's gone wrong with this design.
Only then will it be able to work out if a major change is needed, or if it can stick with the development path it has been plotting for several months.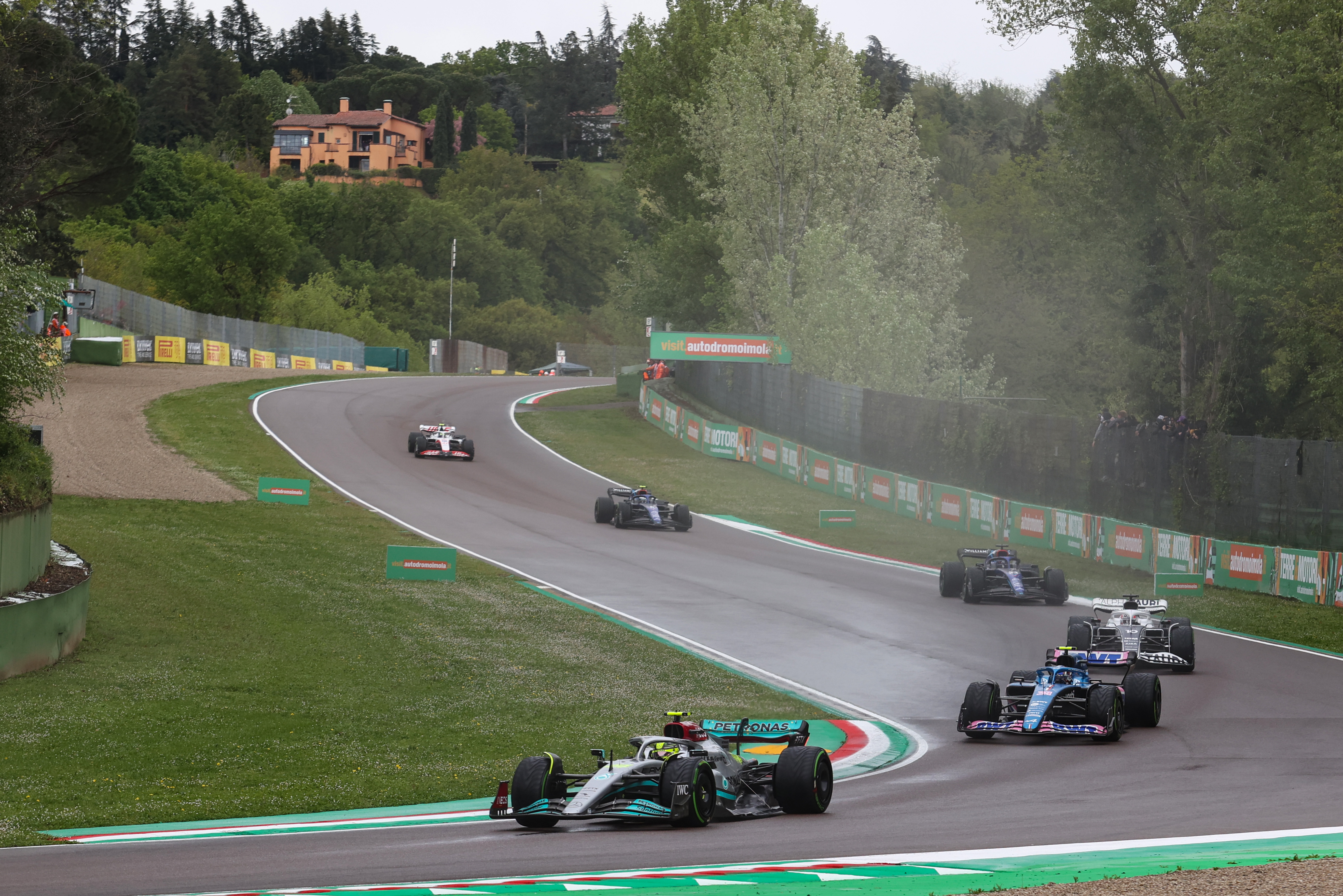 "We very much believe that the science we are putting in at the moment will help us to in effect run the car lower, where we believe we have all the aerodynamic goodness but we haven't been able to unlock that because of the bottoming of the car," said Wolff.
"If we are able to get on top of that it means there is quite some lap time we can find.
"If not, we need to have another idea."
There remains a belief within Mercedes that the core W13 concept is a valid one and it can still become a successful car.
The question is not just whether that is the case, but whether it can happen this season at all.
If not, then Mercedes' attention will need to turn to 2023. And Hamilton says it will have a "painful" year in the meantime.