Ferrari's 2022 Formula 1 world championship bid ended – in a way – at the Australian Grand Prix. No one knew it at the time, indeed as teams left Melbourne the expectation was that Charles Leclerc already had one hand on a first F1 title given Verstappen sat 46 points behind him after two retirements from three races.
That was as good as it got, though it wasn't immediately obvious. The Imola error and Miami defeat started a drip-drip-drip of points away towards Verstappen, and then the reliability problems began and it became a torrent.
In the 19 grands prix after Melbourne, Leclerc outscored Verstappen just five times and never by enough to change the trajectory.
This year the picture already looks bleak: no Ferrari podiums at all in the first two races. A retirement and a post-grid-penalty seventh place for Leclerc leaves him 38 points behind Verstappen. Carlos Sainz is 14 points better off but is yet to look like Ferrari's stronger driver in 2023.
But maybe in 2023, Melbourne's not where Ferrari's title bid ends but where it begins.
That possibility depends on team principal Fred Vasseur's stance that the 2023 Ferrari isn't slow, it's just that Ferrari hasn't figured out how to make it go fast enough often enough yet, being correct.
There's logic to it. Leclerc was 0.292s off pole in Bahrain and just 0.155s off in Saudi Arabia before his penalty. On raw pace, in his hands, it's the second-fastest car. It hasn't shown Red Bull-beating pace even as its best but could it potentially be a lot closer than it's appeared to be for the majority of 2023 so far?
The Vasseur interpretation is that this shows the performance is in the SF23 and Ferrari just needs to work with its set-ups and tyre management to make that pace sustainable over race distances and on all compounds.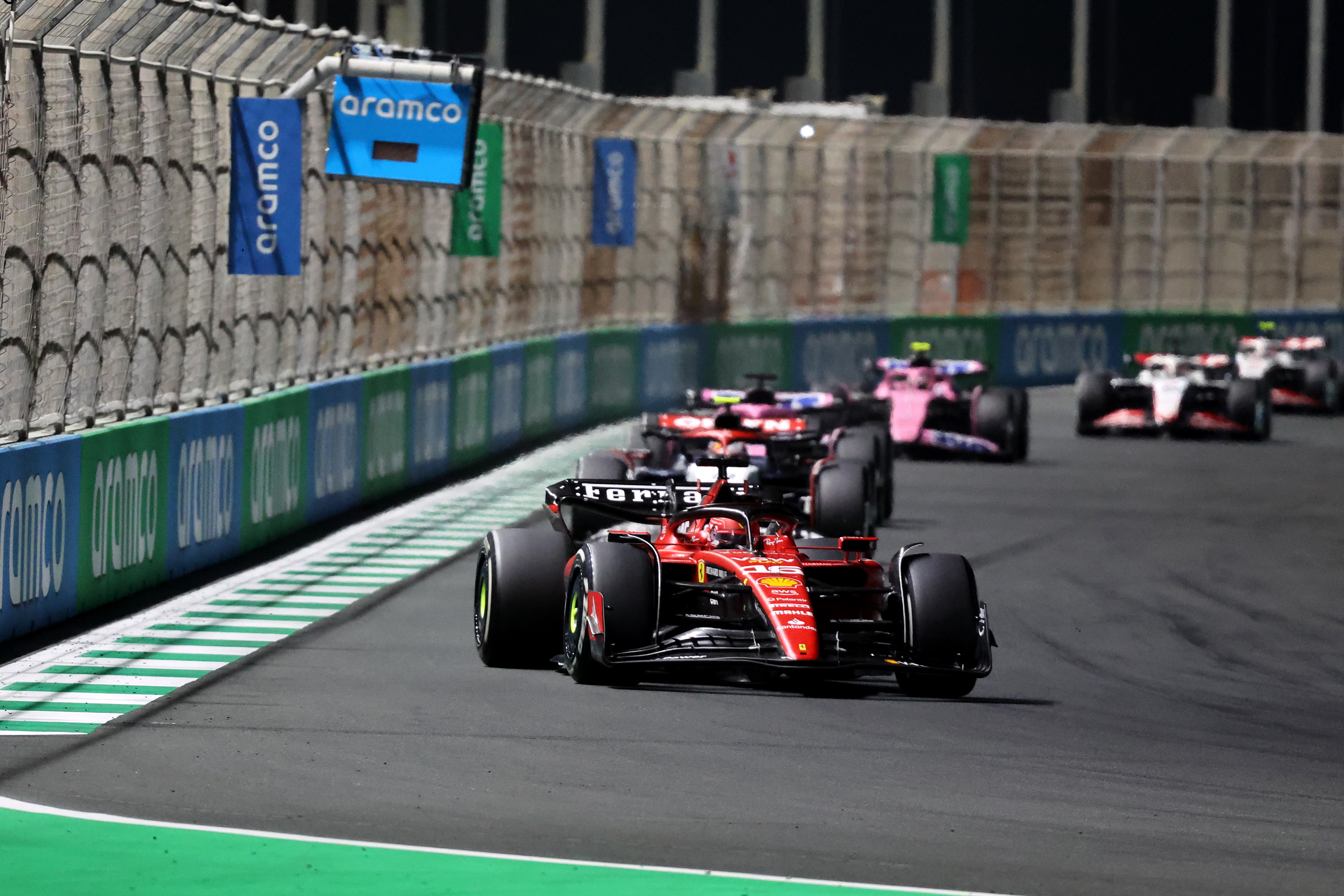 The sceptical interpretation is that the Ferrari's got fundamental weaknesses that can be masked on one lap via new-tyre grip and Leclerc's qualifying heroics, but in the race just lead to fading laptimes and high tyre degradation.
This was how Vasseur summarised Ferrari's Saudi Arabia performance.
"We made a step forward compared to Mercedes and Aston on quali, at least with Charles we were three or four tenths faster than Aston and Mercedes," he argued, accurately.
"The first stint also went pretty well, Charles had a good comeback but he was on soft and nobody knows about the different compounds. But Carlos was on a decent pace in the first stint with mediums.
"Compared to the others we completely lost ground with the hard. It's why we have to understand the main issue and if we have some improvement to do it's clearly on the management of the different compounds over the weekend."
And he later added: "I think the issue today was much more about the pace with the hard. If you have a look at the weekend that's something else."
Vasseur's assessment didn't quite chime with Sainz's post-race description.
"The last stint on the hards proves we're not where we want to be," said Sainz.
"We still deg more than the Mercs, we still deg more than the Astons, we still lack a bit of race pace.
"I'm a bit surprised because after Friday and before the weekend, I thought we had a chance of being the second force [fastest team] in Jeddah but that last stint on the hards proves we still have a lot of work to do. That we have a weakness in the race and we need to wait for the developments to come to see if we can improve that weakness."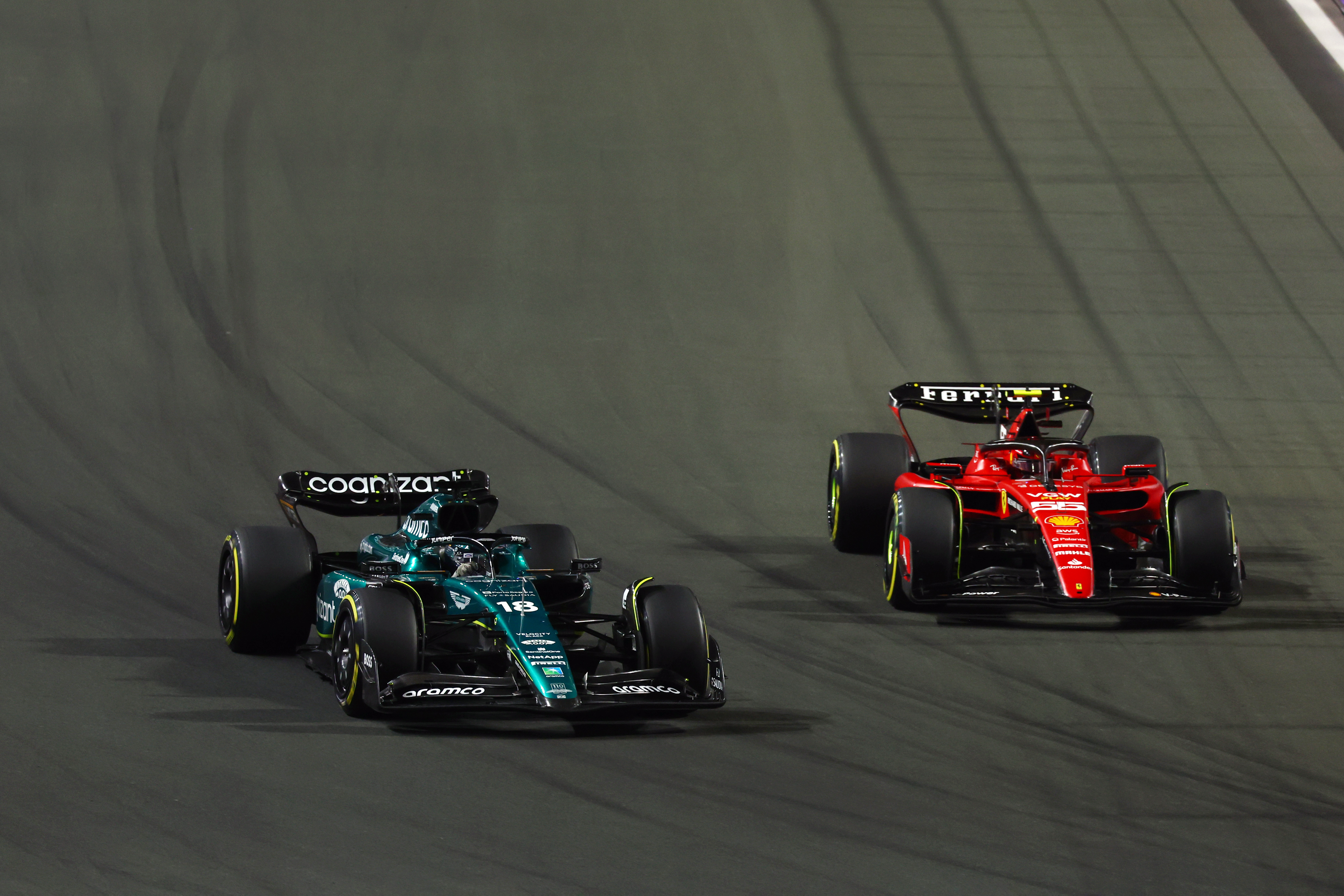 He firmly pinpoints that weakness as tyre management.
"If we already overheat the tyres in clean air, imagine following," Sainz added.
"We just eat them alive and we need clean air to produce some kind of decent laptime. So we know exactly our weaknesses, this is a positive.
"Obviously we cannot do magic to bring the developments earlier but I know the team is pushing flat out to bring them and this will improve our race pace for sure."
And he then insisted that Ferrari is specifically aware of what is causing that problem, has a solution in mind and will bring it in an upgrade package.
"We know where it is, we identified it already in Bahrain," said Sainz.
"The car is doing exactly the same things as in the windtunnel so we know where the weakness is in the windtunnel, where the weakness is here, we know where to develop the car, we just need time.
"From the weakness we saw in Bahrain and we saw here, we cannot bring the upgrades as soon as tomorrow.
"I'm positive that this team is capable of bringing them early in the season and this could change our season really. Heads down and time to work hard."
When asked about Sainz's specific comments about those upgrades, Vasseur replied in very general and slightly evasive terms such as "like every single team on the grid, we are bringing updates every single weekend" and suggesting no plans were being changed to bring particular updates in light of anything that had happened in Saudi Arabia or Bahrain.
"It's not that because we are performing or we are not performing we will change the plan," he said.
"The updates that you will see next week in Australia, the parts are already in production. It's not like I will come back tomorrow morning to the factory and say 'guys, we have to push' that we will have updates next week in Australia. It's not working like this."
But when asked by The Race about Ferrari's update plans, Vasseur also insisted that he thinks there's a bigger gain in optimising the car in its current status.
"Honestly again I don't think [the problem] is coming from the potential," he said.
"The main issue that we have today is to be always, all over the weekend, at our maximum. It's that we are not able to extract 100% of the car in every single session.
"We have to be focused on this before thinking about updates."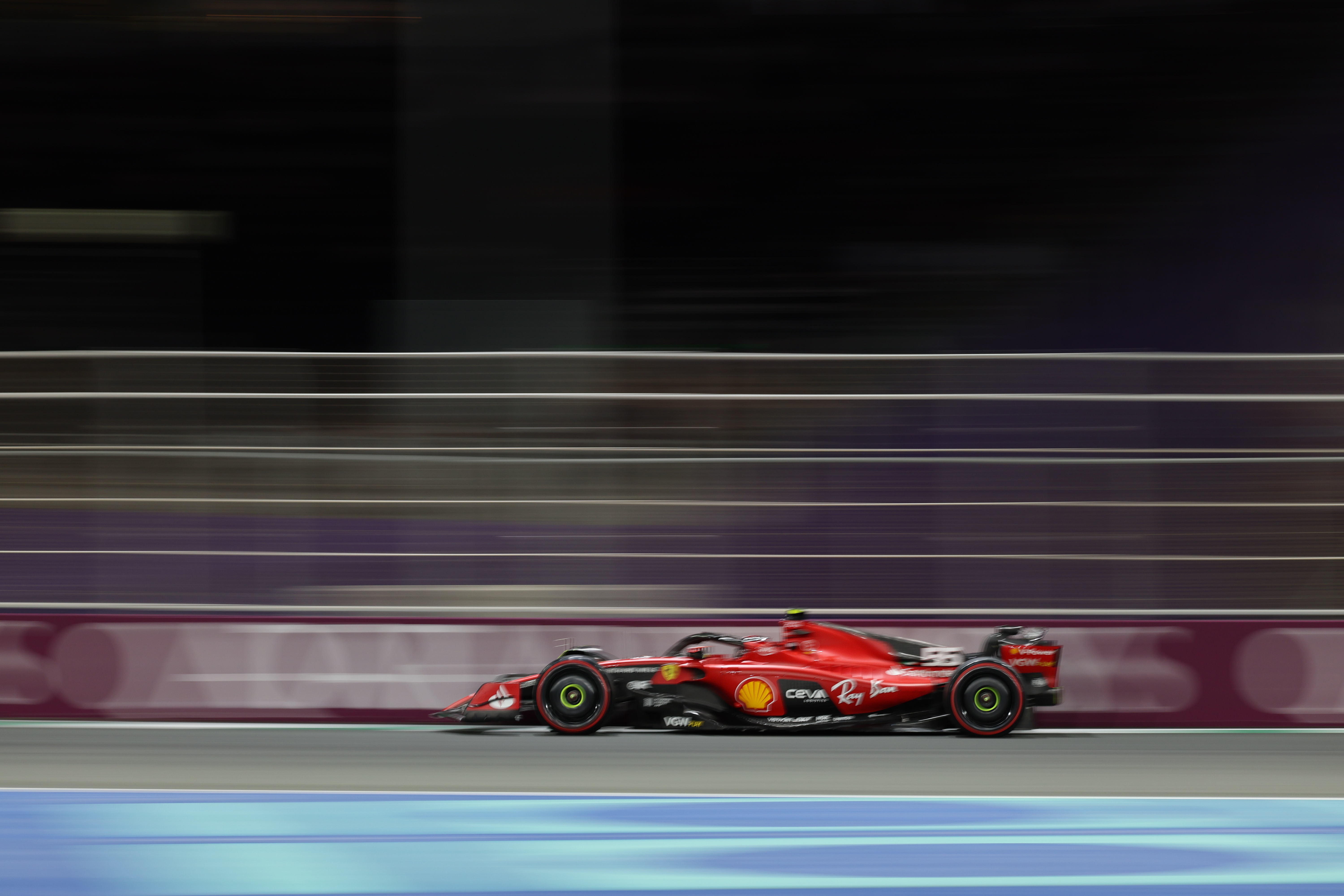 There's enough overlap between what Sainz and Vasseur were saying, and enough careful wording in all Vasseur's responses about upgrades, that this is not a sign of discord, of the drivers pleading for upgrades and the boss insisting the car's fine and just needs set-up tweaks.
Where both are definitely agreed is that the 2023 Ferrari has the potential to be a fast F1 car and for its season to look very different at some point when that pace is fully and consistently unlocked. The timescale for that to happen and what it will actually take to do it are the elements of mystery. When it comes to the level of competition in the 2023 F1 season, there's a lot riding on that mystery being solved.