Honda has rotated its form through its four Formula 1 eras, all of which can be united by a single limiting factor.
A manufacturer that can cite winning in the 1960s and the 2020s should have a long and proud F1 history. And Honda can claim to have the latter.
But the fact its four eras span 57 years and only one features a decade of continuous F1 involvement shows Honda has a serious commitment issue.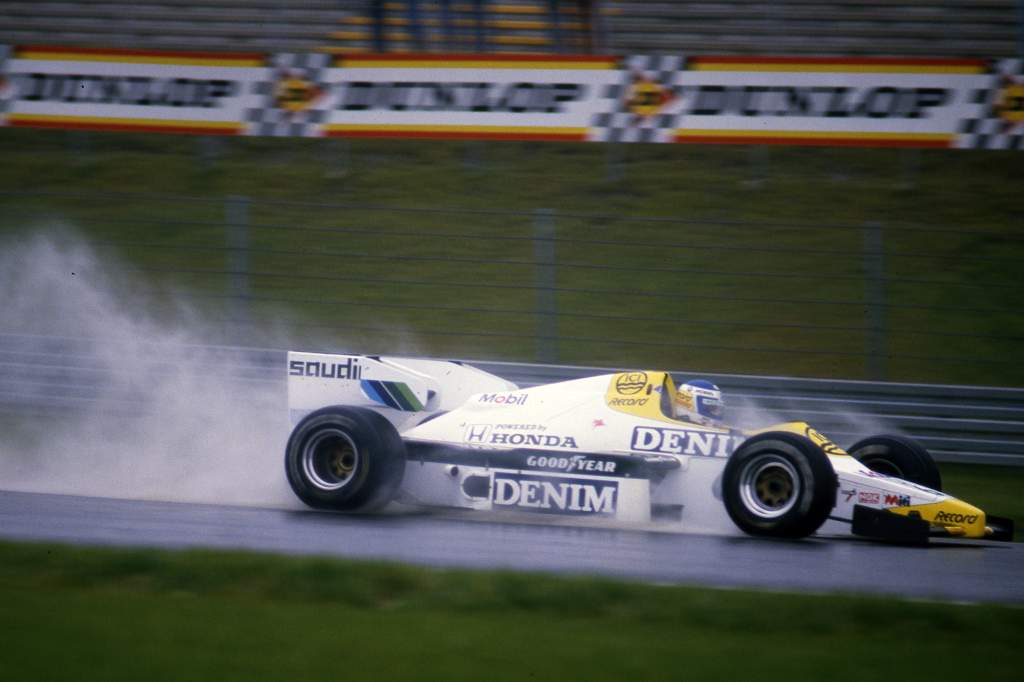 The four eras are Honda's first works entry as a constructor (1964-1968); its first dedicated stint as an engine supplier in which it won titles with Williams and McLaren (1983-1992); returning as a works engine manufacturer before taking full ownership of its partner team BAR (2000-2008); and the V6 turbo-hybrid era that began with McLaren and ended with Red Bull (2015-2021).
Works team, engine supplier, engine supplier/works team, engine supplier. Five years, 10 years, nine years, seven years.
Whichever way the four eras are viewed, they show Honda never had a consistent idea of how best to be represented in F1 and that it cannot be trusted to stick around.
The two are almost certainly connected. And every time Honda's board makes a misguided decision on the company's F1 future, the company's people suffer.
Few will let you forget that Honda walked out of F1 at the end of 2008 and 12 months later the team it sold to Ross Brawn and the car it had paid to build won both world championships with a Mercedes engine in the back.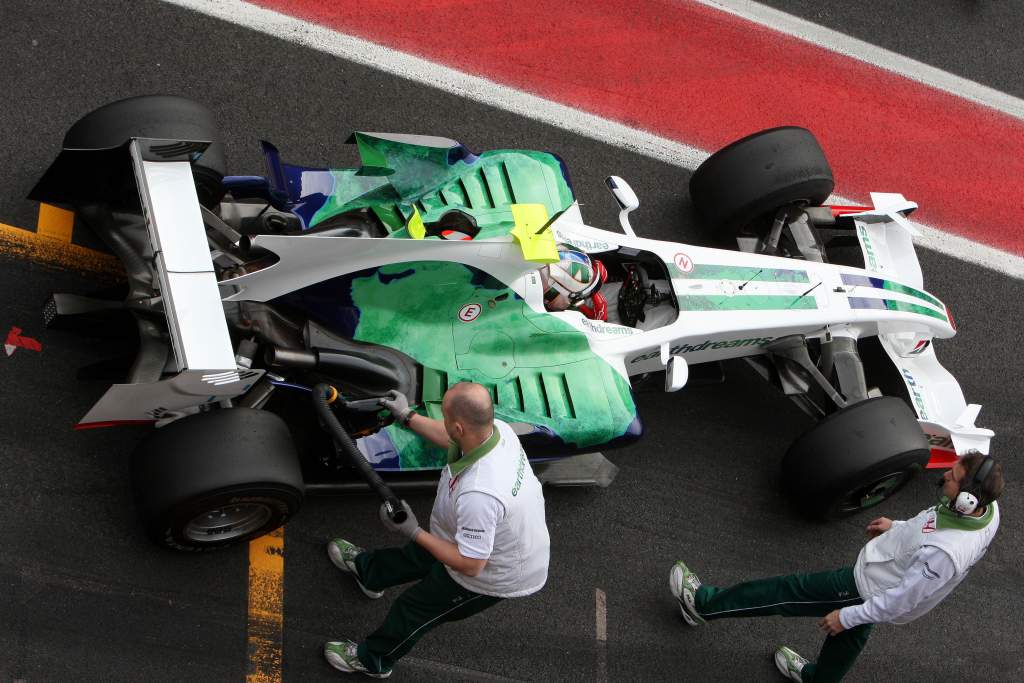 Some draw comparisons between that departure and Honda's latest exit. The Japanese manufacturer has walked out of F1 – officially, anyway – after years of toil, just as it has got good.
Honda was at least able to win a championship this time before giving its top-quality product to someone else. But in handing over its engines to Red Bull – and striking a deal to assemble and maintain those engines for four seasons! – Honda is once again forfeiting success in its own name.
Unsurprisingly, Honda is said to regret its decision. There have already been suggestions behind-the-scenes Honda should plot its official return for F1's next generation of turbo-hybrid rules in 2026. This would sound quite familiar: spend a lot of money in F1, leave for a bit and miss out on success, come back after a few years anyway.
At least this wouldn't have to represent the same starting-from-zero disaster that marked the beginning of Honda's V6 turbo project.
Honda will retain close contact to F1 until at least the end of 2025 because of that deal to help Red Bull through the next four seasons in the wake of its official withdrawal.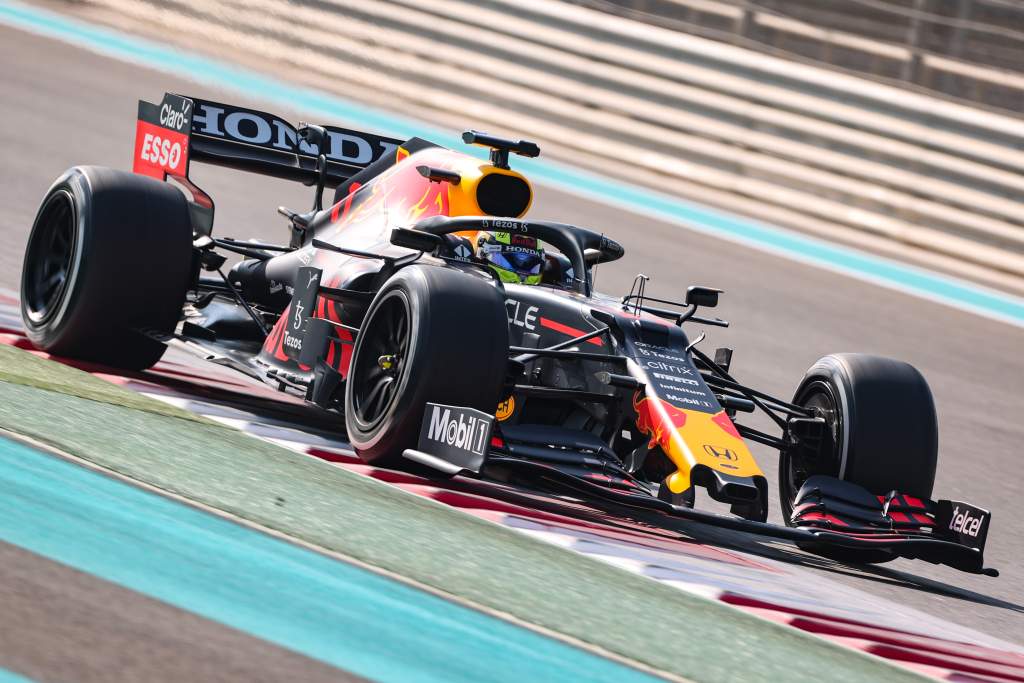 This will be either funded by Red Bull or offset by a mutually beneficial deal under the terms of the working relationship the two companies committed to near the end of 2021. So, if sticking around in F1's background comes at no tangible cost to Honda, it would seem possible and pragmatic for Honda's Sakura facility to dovetail that with an unofficial research project into the 2026 regulations.
It could be useful for Honda's zero-emission corporate project, particularly where F1's battery technology and sustainable fuels are concerned. So, it would not be a waste of resources. And if Honda's board decided an F1 return was necessary it would be able to pursue a new power unit without starting from scratch.
Plus, if Red Bull's going it alone with its nascent Powertrains division, there could be a willing partner right there. Although there are even whispers that the Honda board has been advised the best way to come back is as a fully-fledged constructor – that's not likely to be a formal proposal, though, and it seems unthinkable that Honda would actually pursue it.
Honda's never been completely sold on having a full works team again. Its greatest success came as an engine supplier in the 1980s and 1990s, culminating in the spectacular McLaren partnership that yielded eight titles and 44 victories from 1988 to 1992.
It aborted a return as a constructor in favour of the BAR engine supply in 2000 and when it took over that team for 2006, Team Brackley was well stocked with Honda engineers but it wasn't an out-and-out Honda team.
It's believed that Honda never seriously considered that its F1 return in the V6 turbo-hybrid era should be as a constructor.
The lure of reviving the McLaren success and the Ayrton Senna years was incredibly powerful. But Honda also knew it lacked any chassis knowledge and had no facilities. A works Honda F1 team needs a European headquarters and, in all likelihood, an existing team to partner with.
Traditionally, there's been something about that Japanese/European working relationship that hasn't quite clicked.
If it could trust itself to stick with F1 for the long-term, a works team would make so much sense. Especially in F1's cost cap era. There's a finite spend for the manufacturer, branding is entirely under its control, and a longer commitment means letting the project play out in full rather than cutting its own legs out from underneath.
But Honda went down the engine partner route, accepting the commercial limitations that come with limited branding and the competitive ones like having no control over the team itself.
As Honda eventually enjoyed success with Red Bull's two teams – Max Verstappen's drivers' title the obvious peak along with 17 race victories, 13 poles and 48 podiums – it will not regard its fourth era as a failure.
The three-year stint with Red Bull Racing and Verstappen had already guaranteed it would leave a better legacy than the 2010s McLaren one it had threatened to be stained by.
But there's a reason Honda, a respectable fifth on the list of all-time engine-makers list with 89 victories, is a long way behind F1's greatest manufacturers, which include existing F1 engine suppliers Ferrari (239), Mercedes (212), and Renault (169).
And much like the Verstappen-Honda relationship is limited by its lack of longevity, the Red Bull-Honda years will be remembered fondly by both organisations but without coming close to being one of the F1 great combinations.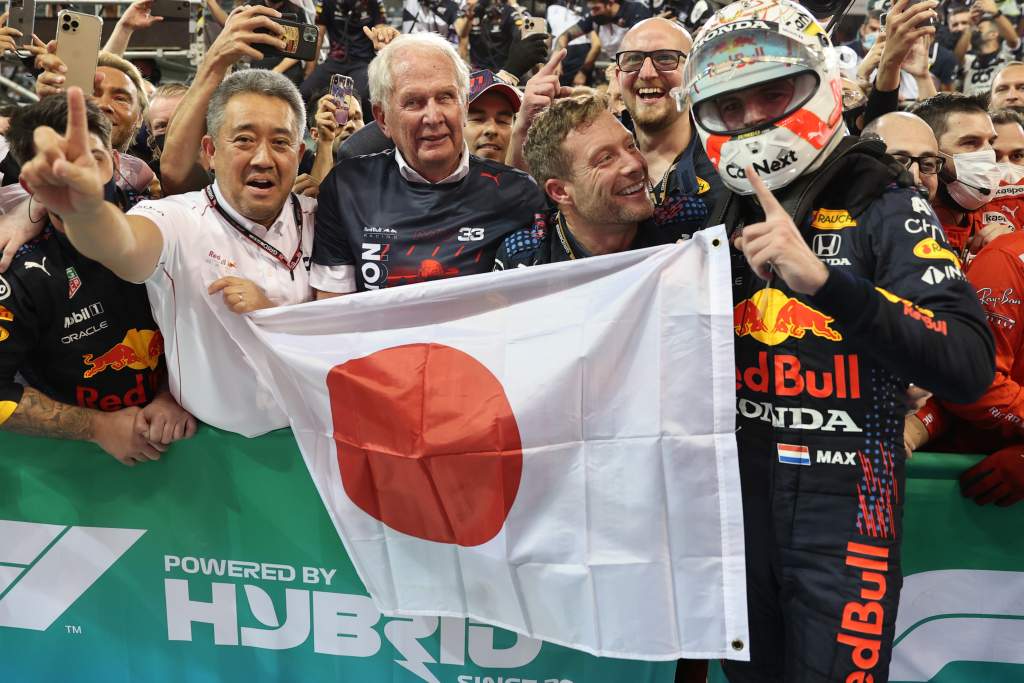 There's a big gap not just to the most successful like Williams-Renault (9 titles, 63 wins) or McLaren-Mercedes (4 titles, 79 wins) but even the two brands' own respective peaks. Red Bull won eight titles and 55 grands prix with Renault. The first McLaren years stand as Honda's benchmark but even Williams (three titles, 23 wins) earned more success than Red Bull with it.
Even if Red Bull continues to win with Honda engines in the coming years that will never be officially recognised.
This is a project cut short in its prime and that is ultimately limited by Honda's own uncertainty.
It has compromised Honda in the past and its present. Chances are, it will probably compromise any return in the future as well.