Every Formula 1 team had to manage the delicate balancing act between 2021 and 2022 car development last year, but none faced a more difficult challenge than Red Bull and Mercedes.
Their world championship battle raged to the controversial last lap of the last race in Abu Dhabi.
So could the intensity of that battle cost them when it comes to this year's all-new cars?
Mercedes and Red Bull are well-managed teams, so it would be foolish to imagine either of them focused on 2021 development to the complete exclusion of the '22 project.
But with the cost cap and limitations on aerodynamic testing, the trade-offs between '21 and '22 will have been brutal – particularly for F1's two biggest operations.
Mercedes introduced its last major upgrade at the 10th race of 2021 at Silverstone in July. Red Bull continued to feed in race updates as late as race 21 in Qatar in November – although its last significant upgrade was for race 15 in Russia at the end of September. But that doesn't necessarily mean it consumed more of its resources on development.
After all, Mercedes had to push hard early in the season to mitigate the impact of the aerodynamic rule changes that hurt its low-rake concept. During that phase of the season, it's therefore more likely Mercedes will have had to shift some resources back to 2021.
But as technical director Mike Elliott said at the end of the last season, Mercedes was disciplined in how it allocated its resources. This was particularly the case given that the team found there was limited further performance to exploit in the car, particularly once it had brought in its Silverstone upgrade.
"The gains to make on this year was relatively small, but the gains on the '22 car are pretty large," said Elliott in November. "So you wouldn't put all your eggs in this year's basket.
"We had a plan in mind. We sat down with the senior engineers, looked each other in the eye and said 'with what we know, what do we think is the right point to stop?' We picked a line in the sand and stuck to it."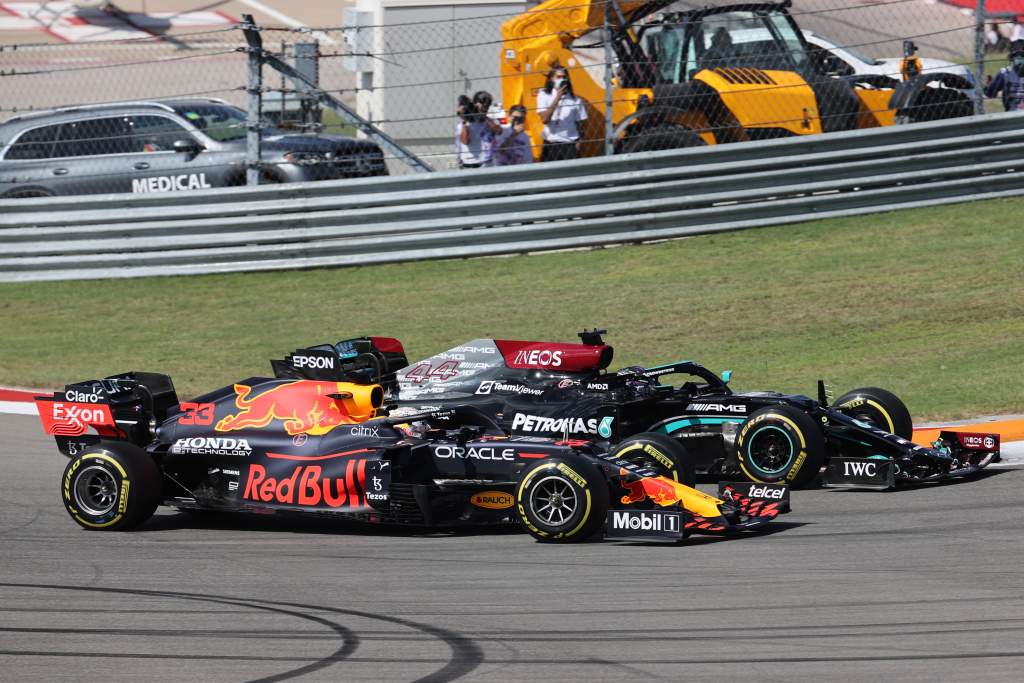 Red Bull technical director Pierre Wache argued late last year that the compromise of '22 design for '21 development was not large.
"The last development was in Sochi, with manufacturing lead times that was a July development," said Wache. "So not a massive compromise.
"It's not just development time you are trading off, it's also manufacturing because you want a lot of spares and parts for the new car. At some point you have to stop.
"But we have a very good manufacturing facility and that gives us a lot of freedom in terms of longer development. I think our release dates for parts can be later than some others."
The point about manufacturing freedom also applies to Mercedes and underlines that time and timelines are not the same for all teams.
Mercedes and Red Bull have not been at the front because of their funding – although that is a pre-requisite for success in F1 – but because they are outstanding teams, with high-quality personnel, great facilities, superb working practices and a culture of success.
Fundamentally, it's not just a question of 'more' but also 'better'. Even in a cost-capped F1 where you can no longer brute-force outspend your rivals, the latter still applies.
That's particularly important when it comes to the aerodynamic testing regulations (ATR). These restrictions, which allocate windtunnel runs and CFD items based on constructors' championship positions with the leading teams having the least, kicked in last year and mean that Red Bull and Mercedes had less than anyone.
Red Bull and Mercedes did have the same amount as each other over the course of 2021 thanks to Red Bull leading the constructors' championship at the halfway point of the season when the ATR was reset, meaning they each had six months of the minimum allocation.
The 2022 car will be the first Red Bull and Mercedes have designed under these constraints. But it's important to note that the performance gains found will not only be a function of windtunnel time and CFD items – it's also about how efficiently they are used. The restrictions hurt Red Bull and Mercedes more than the rest, but the ATR is subtle enough not to mean they will be cast into F1's midfield thanks to lack of development.
The difference in aerodynamic testing restrictions becomes bigger this year, with a 5% increment between teams. That means that Mercedes has 70% of the maximum and Red Bull 75%. So if either or both start the season slowly, they are also limited in terms of aerodynamic testing as they attempt to recover – until the allocations are reset at the start of July, that is.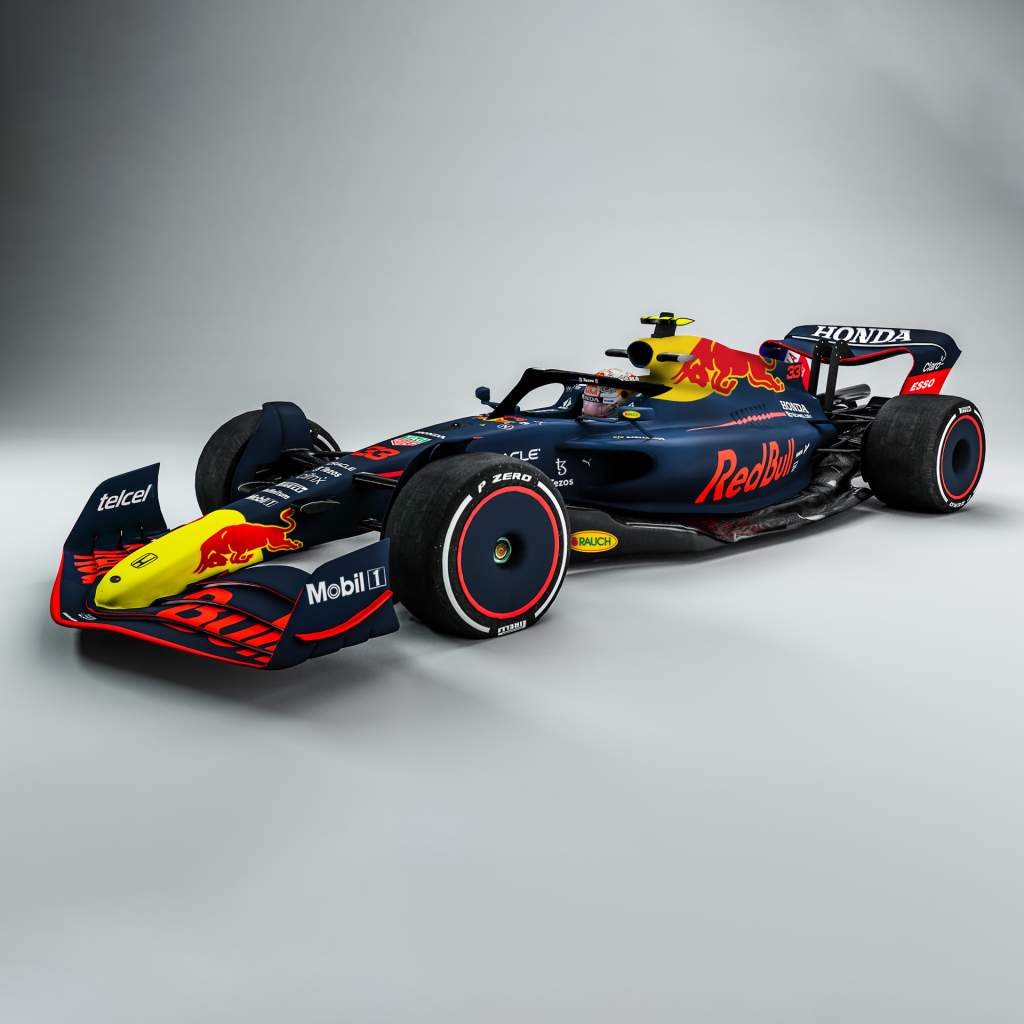 As the 2022 cars are a clean-sheet-of-paper design with very limited parts carryover, requiring a very different philosophy given the return of the ground effect venturi tunnels on each side of the car, this is a huge test of the capabilities of Red Bull and Mercedes and has added an extra layer of complication to their development balancing acts.
We won't start to get an impression of how Mercedes and Red Bull really stand compared to the rest until pre-season testing gets going in late February. It would be a surprise if the leading teams of next year struggle badly.
What is perhaps more realistic is that the gap between them and the rest will close. Indeed, the FIA and F1 are confident that the field will be less spread this year as a result of the various technical and financial regulations.
Red Bull team principal Christian Horner regularly dismissed concerns the 2021 title fight had in any way compromised 2022 development last year.
"We've all known that big regulation changes are coming for 2022 and we've applied our resource accordingly," said Horner in Abu Dhabi last month.
"It's put pressure on the organisation, of course, but that's where the team have been outstanding because to keep a development rate on a new set of regulations and keep a focus on this year's car has taken a monumental effort.
"But we will only see when we come back in a couple of months' time who's got it right, who's got it wrong."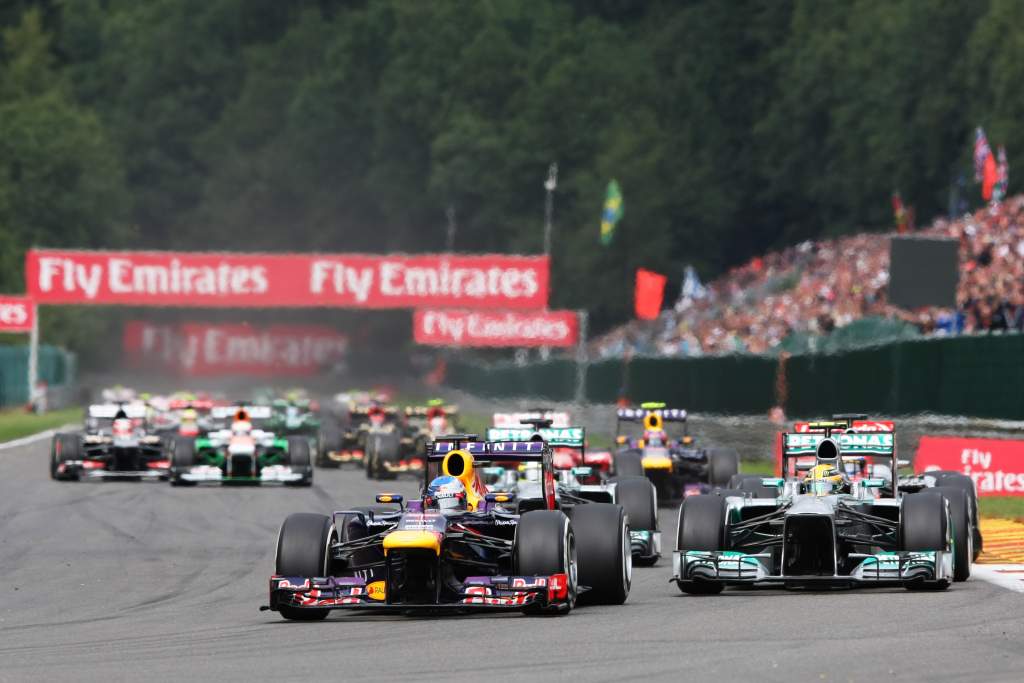 There's an interesting historical parallel here as the Mercedes team felt that Red Bull continued to develop its 2013 car later than it needed to.
While that resulted in Red Bull winning the last nine races, Mercedes felt Red Bull neglected 2014 to do so. And while Red Bull's struggles against a dominant Mercedes in 2014 were primarily based on engine performance, it's still a cautionary tale.
There are also examples from the past of new rules leading to new innovations that teams might miss.
For example, in 2009 McLaren and Ferrari slipped down the order having fought for the title the previous year partly thanks to missing the scope for the double diffuser design.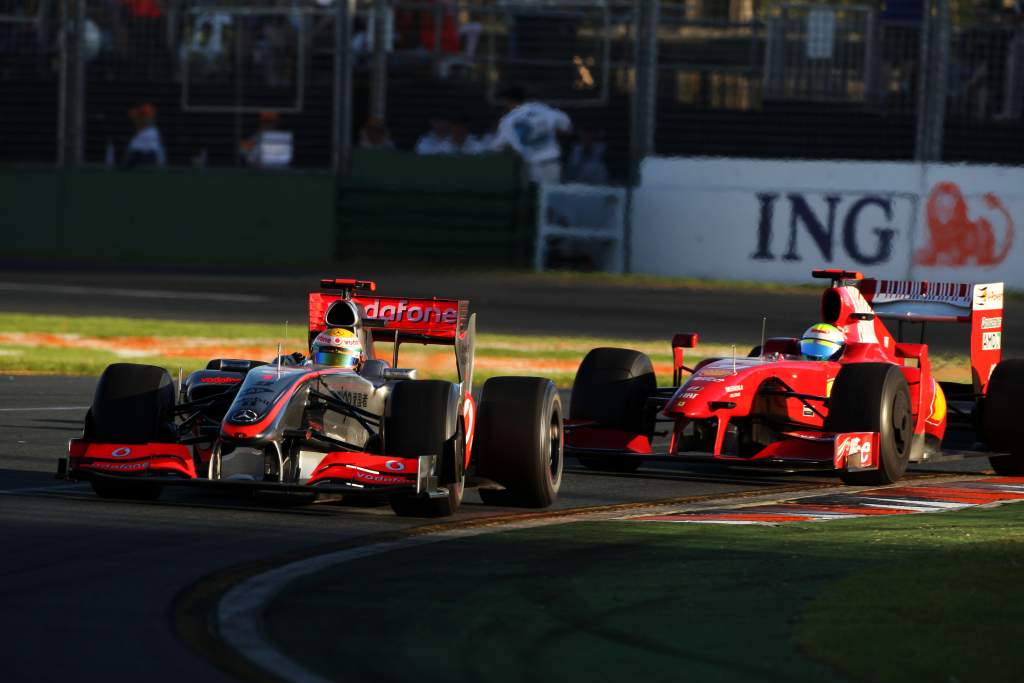 Mercedes has attempted to strike the same balance as Red Bull. But speaking in December, team principal Toto Wolff suggested that it would be closer at the front in 2022 as a result of the various regulation changes.
"Regulations have been changed, we are all operating under the same financial cap and the concepts are very new. Then there's the aerodynamic regulations, where teams based on their standing in the championship had a little bit more allowance," said Wolff.
"So it's possible that teams who hadn't competed for the world championship this year, whether it's Ferrari, McLaren, Aston Martin or Alpine, are capable of coming up with intelligent concepts based on much more runs than everybody else and just doing it right.
"We need to expect much closer fighting for championships and races than we had before. And that's exciting."
But of course, there is a good reason why Red Bull and Mercedes have carved up F1's championships over the past 12 years between themselves.
It remains to be seen whether the very different circumstances of the past two years mean that one or both really does suffer a 2021 hangover. But what's clear is that the conditions are more difficult than ever before for Mercedes and Red Bull, with both teams facing a perfect storm of last year's title fight, new regulations, the cost cap and aerodynamic testing restrictions that means the challenge is very different from what it once was.
And with Ferrari, which was itself at the front and fighting for the championship in 2017 and '18, potentially a big threat, it's no foregone conclusion F1's pre-eminent teams of last year will stay in front this year – even if it would be risky to bet against them being there.
That's what makes 2022 one of the most eagerly-awaited F1 seasons in a long time.