One of the ironies of Fernando Alonso's abrupt rejection of Alpine for Aston Martin was that the man having to front up to the world about Alpine's stance on it had so recently moved in the opposite direction. And not in the most convivial of circumstances.
Alpine Formula 1 team principal Otmar Szafnauer spent just over 12 seasons at what's now Aston Martin across its Force India, Racing Point and then Aston guises.
It ended when it became clear to Szafnauer following ex-McLaren chief Martin Whitmarsh's arrival as group CEO that "the management structure was going to be such that I didn't have the influence that I thought I should have".
That was perhaps the most diplomatic of Szafnauer's descriptions of the situation. A more direct version was: "I was told, 'Yeah, you used to be able to run the team, but you're not running it anymore'."
Given all Szafnauer had done to guide the team through the dark days around the transition from the Vijay Mallya era to the Lawrence Stroll era, and what a respectable underdog podium finisher it had become through the 2010s under his co-leadership after the largely embarrassing grind of its final Jordan years and short-lived Midland/Spyker era, you could forgive him for being a touch bitter.
And when he was asked in the wake of Alonso's decision what he made of that move and whether Alonso was leaving for "a better team", you could've forgiven Szafnauer for just holding up a copy of the F1 constructors' championship standings that right now show Alpine leading the best of the rest crowd in fourth on 99 points and Aston Martin in a woeful ninth place on 20 points, still only limping slowly towards AlphaTauri just ahead even though AlphaTauri last scored a point in early June.
Instead, he provided a carefully balanced argument and some evidence.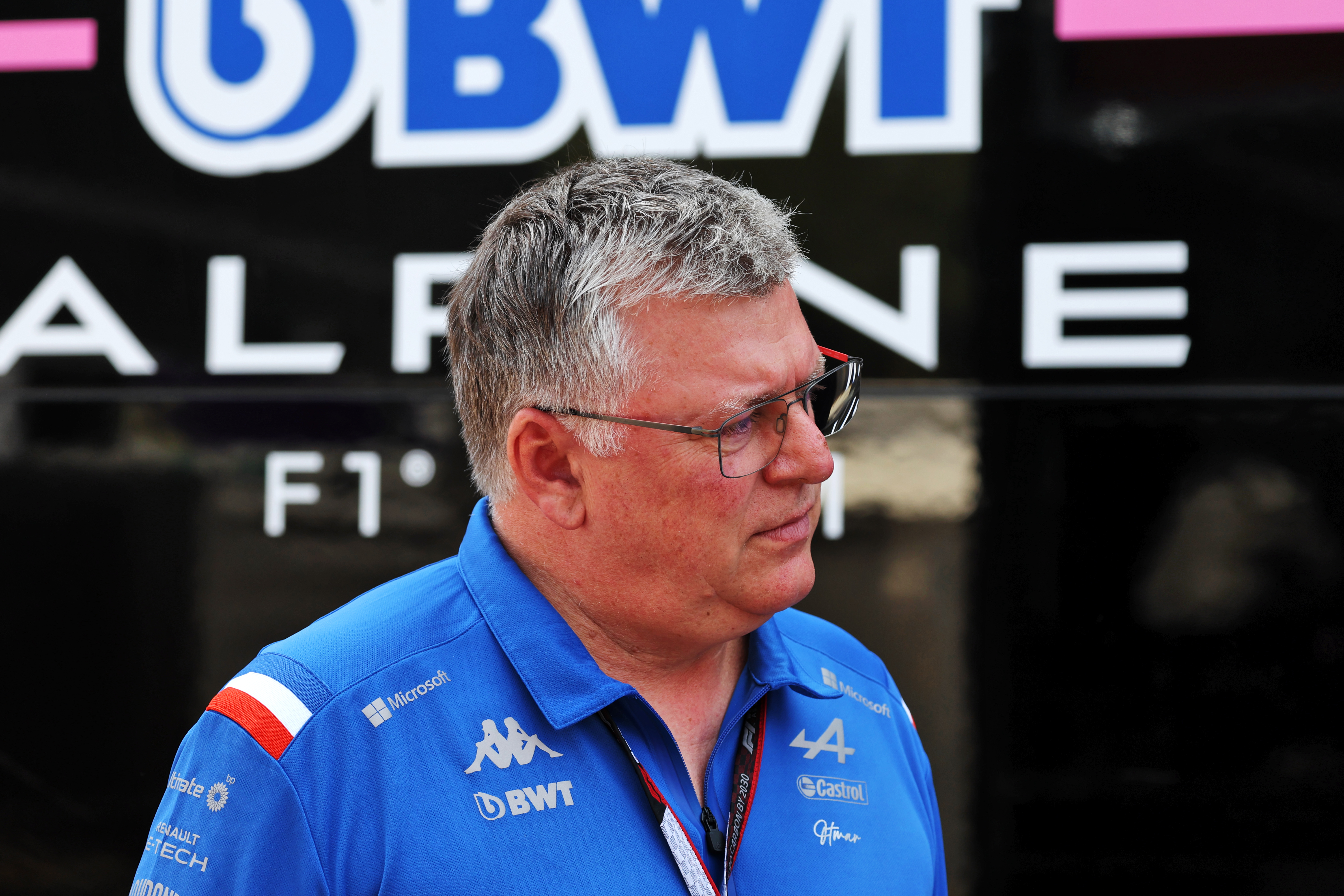 "I know both teams well," Szafnauer began, "I think because I spent 12 years at the other team, I know them better than I know all of the individuals here just yet.
"And I know since I left in December, they've hired some more people, some of which I was a part of recruiting including Dan Fellows [ex-Red Bull] and Eric Blandin from Mercedes.
"So I know what they're trying to do and I know the people that are there and I know this team here.
"And both teams have great potential, but as we sit here today, this team is performing at a much higher level.
"It's hard to predict the future, but in the near future this team will continue to perform at that level, if not better.
"We have plans in place here to get better, we have an internal programme called mountain climber and that's for other reasons, but that's to hire an additional 75 people in strategic areas that will help improve the capabilities of this team.
"And along with the 75 people, there's also tools that we are improving now, some new simulation tools, a new simulator, expanded capacity of manufacturing, some upgrades to our windtunnel, all with the focus on being able to win in 100 races.
"Those things are still happening here and they're happening fast, we're already at a level of 850 people here.
"So I'm confident that we can out-do the team that Fernando's going to in the time period he will be there."
A strong argument. But the fact is that predicting the relative form of Aston Martin and Alpine across 2023-25 is mainly about deciphering whose grand promises of investment and expansion have the most grounding in reality, and – perhaps more importantly – which will be best at making all these new resources work smoothly together and then executing competently on track.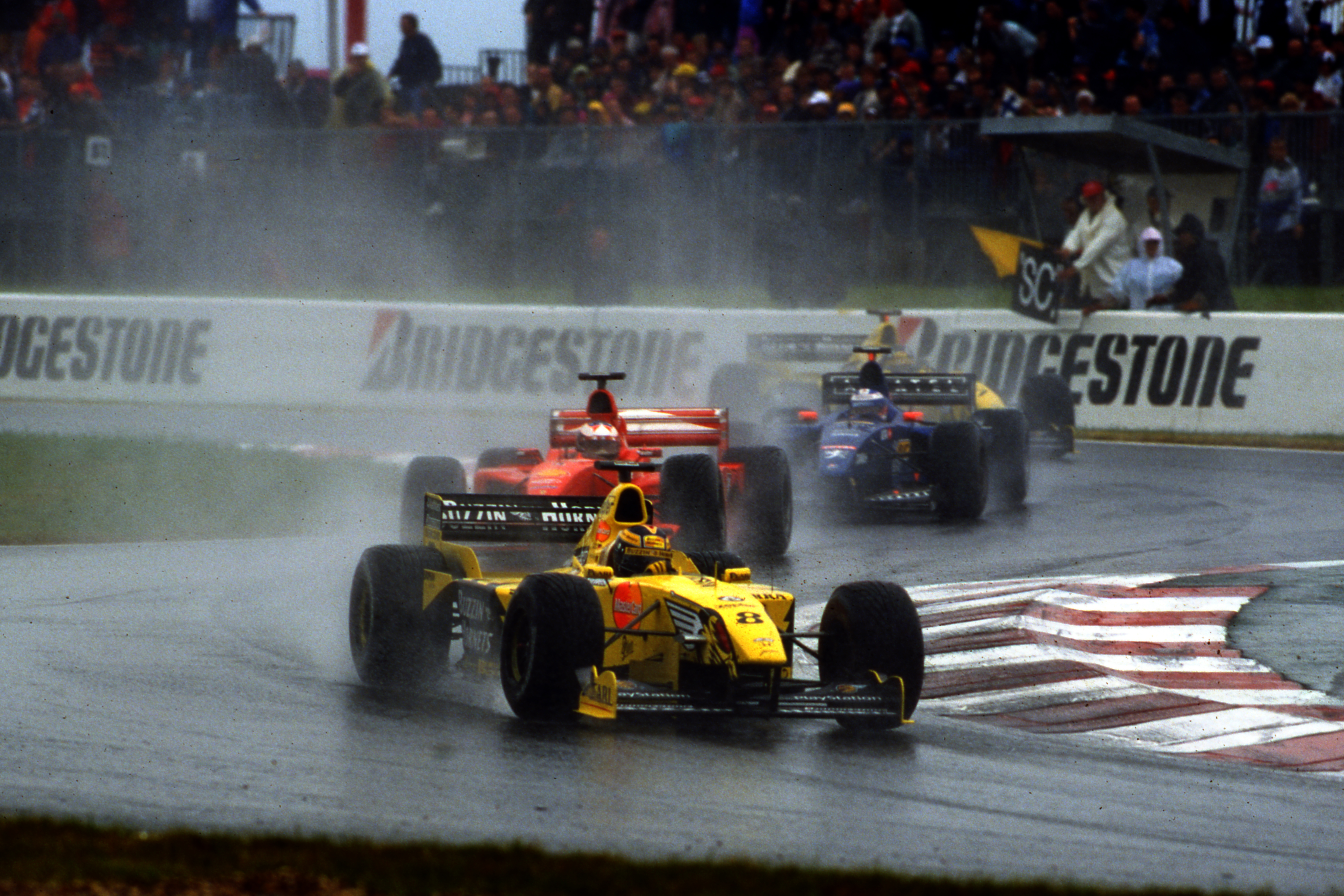 Both teams' peaks came when they were nimble and brilliantly effective pure racing teams upstaging rivals that they probably shouldn't have upstaged but were able to out-think and wrong-foot. For what's now Alpine, that happened in its mid-1990s Benetton/Michael Schumacher championship years and its mid-2000s Renault/Alonso championship years. Aston Martin's equivalent peak was much lower – Jordan's unlikely 1999 title tilt (pictured above) – but had a similar air about it.
They've both hit lows in which they all-but-collapsed, and are now rebuilding and expanding with gigantic ambition, but not a huge amount to show for it yet – especially Aston Martin, though Alpine isn't having to go through the same complete factory replacement process and it's got a three-year headstart over Aston Martin in its journey from a financial nadir to rebirth under a different owner.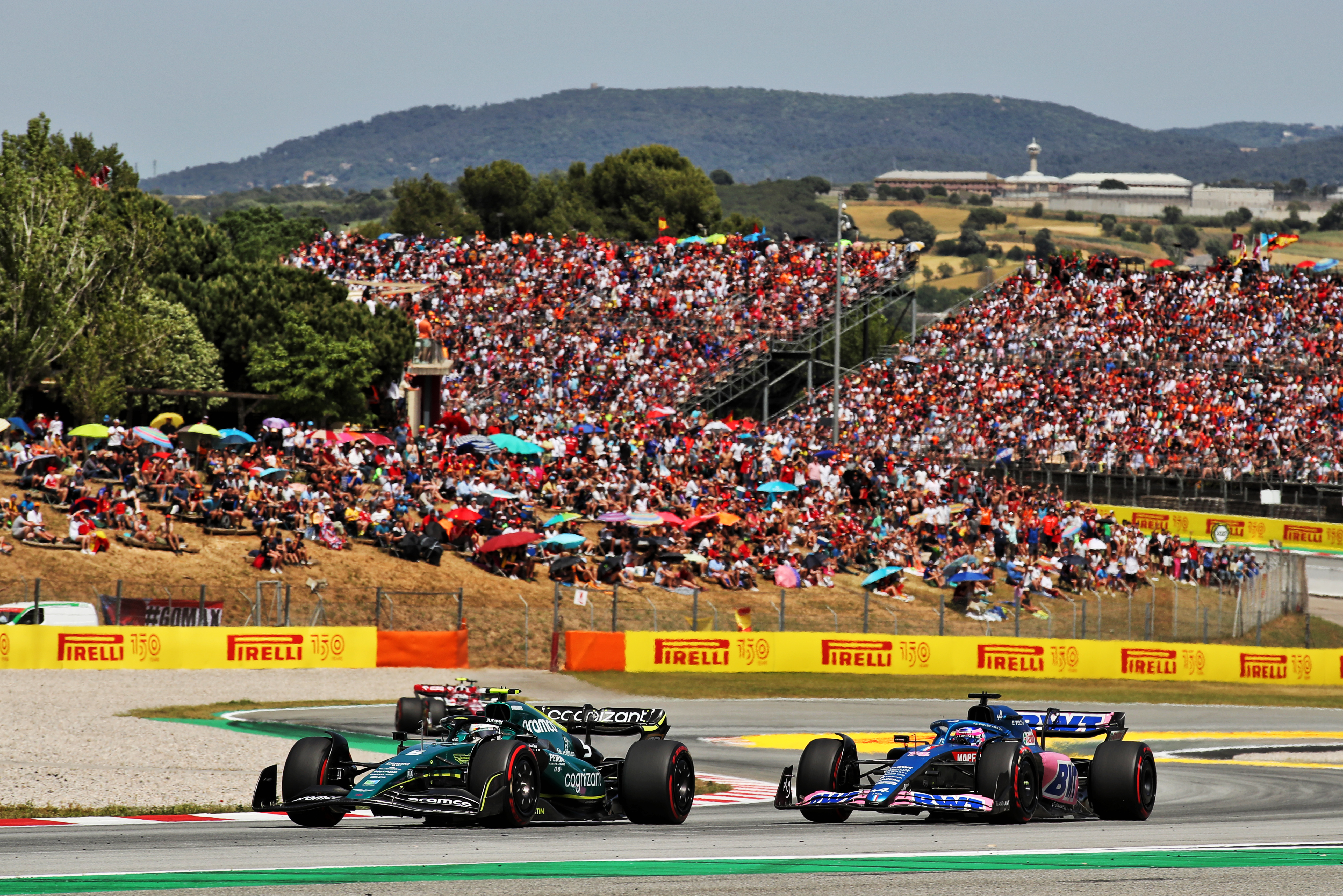 Both are early in new eras under new guises and with different figures at the top. Right now we can only go on hunches and personal judgement when mulling whether either or both will squander all this effort with Toyota-style underperformance, or could emulate the trajectory 'Team Brackley' took when Mercedes poured resources in.
Perhaps the only certainty is that when you're on the kind of path Alpine and Aston Martin are both on now, you could really do with having in your car a vastly experienced double F1 champion with ferocious amounts of motivation, supreme racecraft and apparent invincibility when it comes to the potential ability-dimming effects of age.
Szafnauer may be right that Alpine can outperform Aston Martin next year and beyond if they have comparable driver line-ups. What he needs to urgently do now is make sure Alpine finds a driver that can compensate for the degree of boost the Alonso factor will give Aston Martin.