In the hours after Mercedes finally took its first pole of the 2022 Formula 1 season at the Hungarian Grand Prix, the team's trackside engineering director Andrew Shovlin reflected on the behaviour of the troubled W13 design in a way that sounded rather like the eight-time constructors' champion squad had been bewitched by its own unpredictable creation.
"This car has been particularly annoying in the way it gives you glimpses of performance and what might be, to a level where it's very difficult for us just to give up on it," said Shovlin.
"It sucks you in a bit, from an engineering point of view."
It was easy to think of the moments of teased behavioural breakthrough he was referring to. That great Friday in Miami that preceded a weekend of more of the same drudgery experienced in the earlier rounds. The strong Barcelona and Silverstone race pace that wasn't replicated next time out.
Even Mercedes' back-to-back double podiums with Lewis Hamilton and George Russell in France and Hungary had such elements. All the hope that upgrades and circuit characteristics might make Paul Ricard Mercedes' weekend of redemption was initially dashed by poor practice and qualifying performances that baffled the team, before race circumstances turned things back in its favour. The genuinely impressive Hungary weekend began with an awful Friday of head-scratching.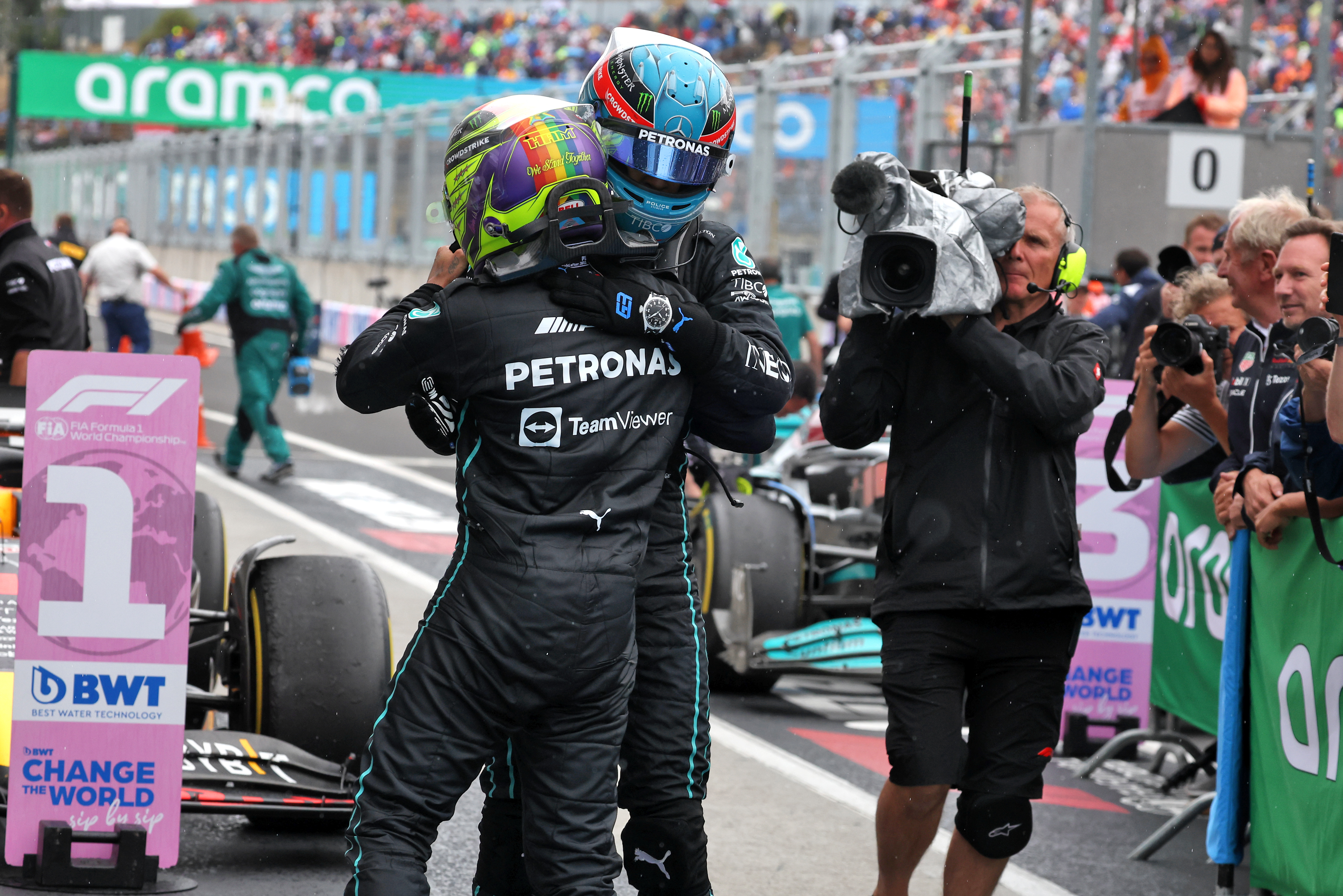 That inconsistency has two main consequences for Mercedes as things stand in the summer break.
Firstly, It means there's too much promise in the W13 for Mercedes to write it off and throw all resources into a headstart on a 2023 design more in keeping with the 2022 championship frontrunners' ideas. It's therefore got more upgrades coming, starting immediately after the gap at Spa.
It also means all the elation at fighting for victory in Hungary is tempered by Mercedes having little clue whether that performance is repeatable or was just the W13 being on the positive side of capricious for once.
Asked by The Race following the Hungarian GP whether it really had been a stronger Sunday performance than other races or just a consequence of Mercedes actually managing to qualify one of its cars up front, team boss Toto Wolff was all caution. Perhaps understandably so given performance swings elsewhere that weekend, such as Ferrari looking on Friday like it was on course for its most dominant win of 2022 yet then nosediving right off the podium in cooler weather on Sunday. And considering Hamilton's race to second had to be a recovery drive from only qualifying seventh due to a Q3 DRS problem.
"We need to be careful that it's not specific to Budapest and that we just landed in the perfect window, also because the other teams – Ferrari especially – complained about the tyre not being where it should have been," Wolff said.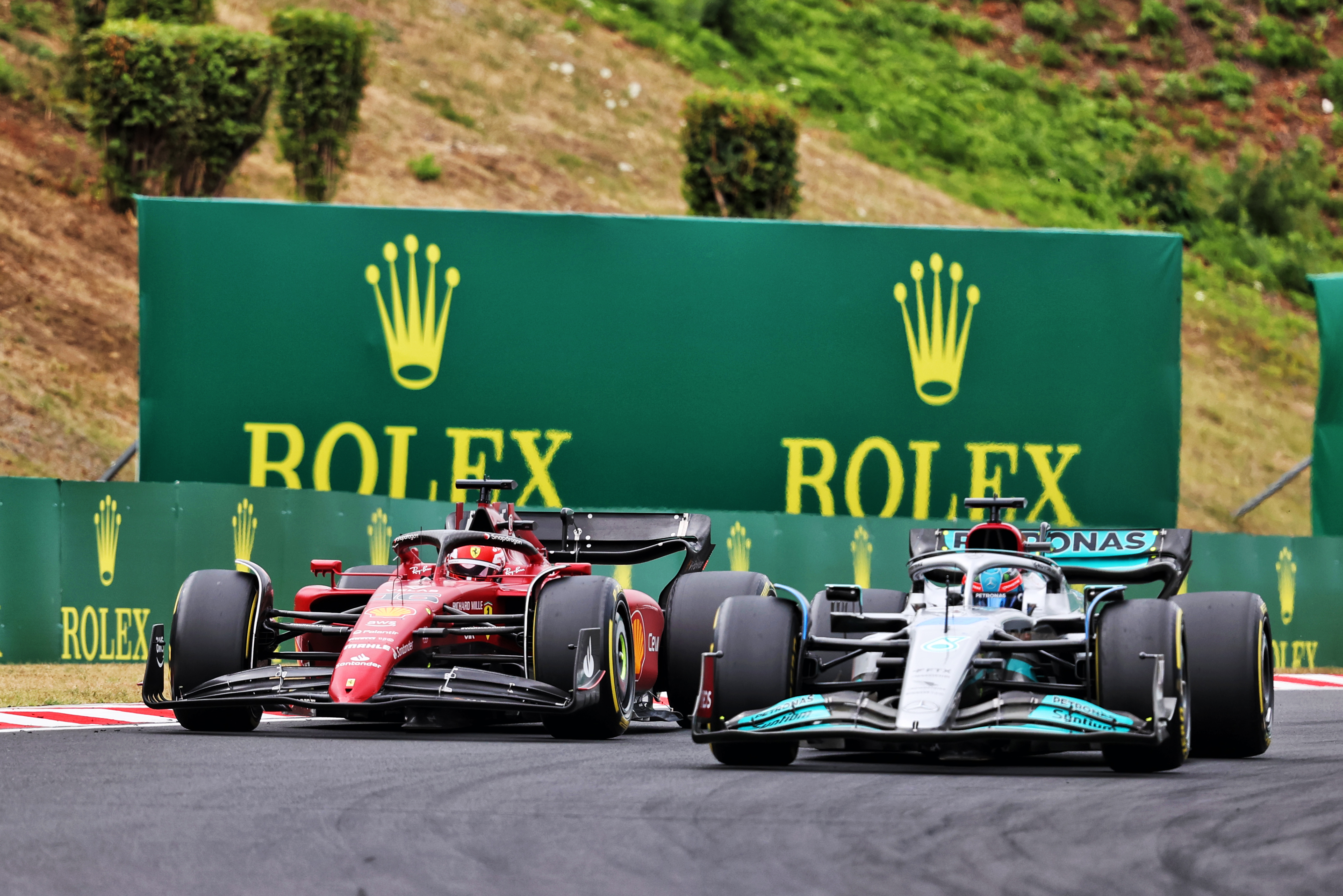 "So my personal opinion is we're still lacking to the frontrunners.
"You've seen that [Charles] Leclerc on the right tyre is still a dominant force. But at least we are in the same race.
"And George, a fantastic weekend for him with the pole position and with the strategy he did the utmost. And with Lewis, I think without us screwing up with the DRS yesterday he would have raced Max [Verstappen] for the victory. But would doesn't count in this sport so it wasn't the fact. I'm just sorry that we weren't able to be in that position."
Pushed on whether he suspected the Hungary pace was down to track conditions suiting Mercedes' set-up in the moment or could actually be a performance trend for the rest of 2022, Wolff was perhaps even more pessimistic.
"I don't know, I don't want to say now suddenly we are right bang into the game and we can win races, because I don't think that's the case," he said.
"I think we landed it well on Saturday and we are reaping the results today but I don't think we are close enough to Ferrari and Red Bull to really fight them as of yet."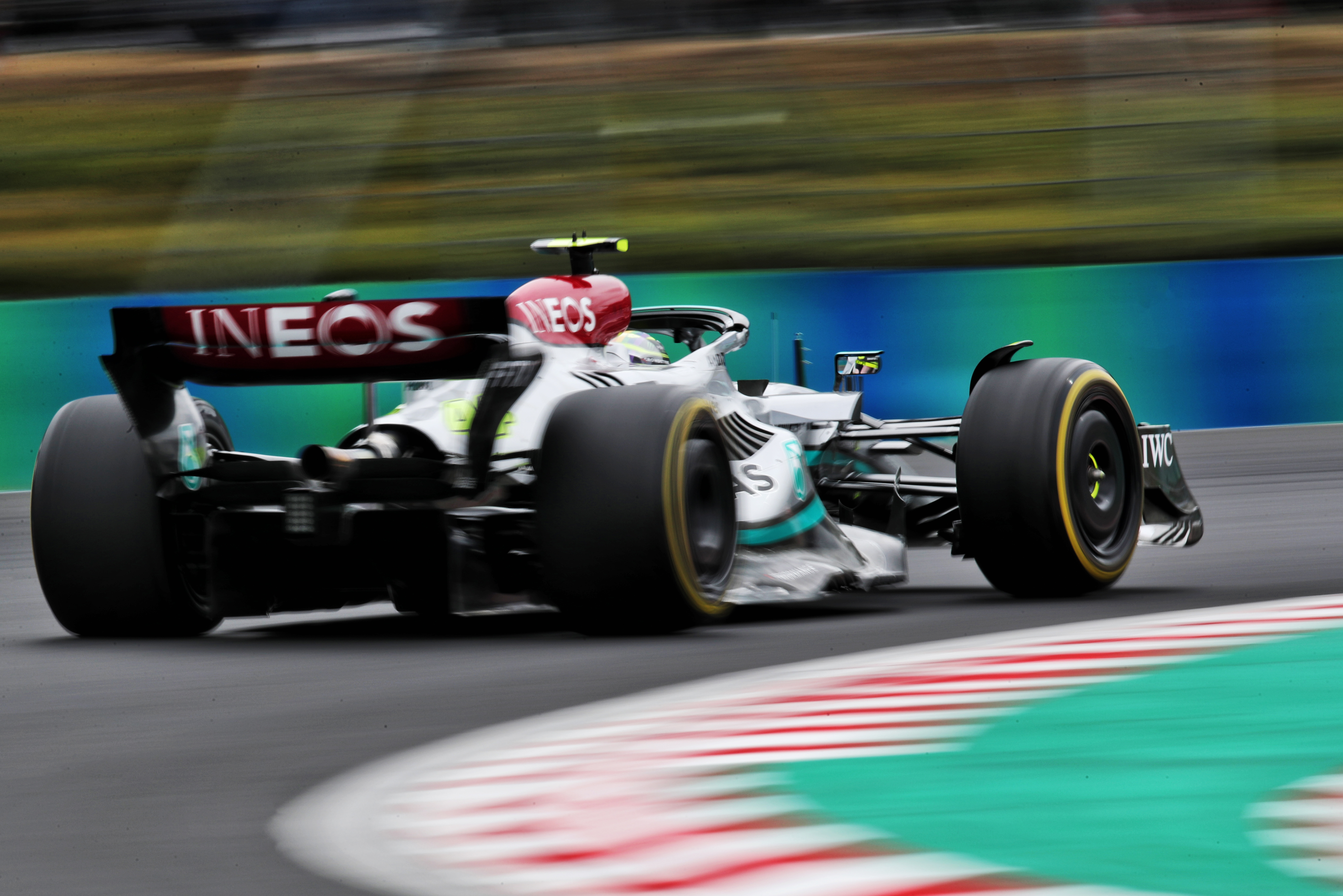 But one theme that did emerge from everything Mercedes' leadership said during Hungary and afterwards was that the team is finally now building a reliable data bank about the car's habits and is getting somewhere with understanding it, so might not be getting constantly caught off-guard much longer.
"The suffering of Friday was just big, we didn't really know which direction to look at," said Wolff.
"Maybe getting it so wrong on Friday was helpful in getting it almost completely right on Sunday.
"We have a lot of data to look at, a lot of positiveness from the last weekend in France and here and to build on in the second half of the season."
As Shovlin put it, even in a successful year a top F1 team is getting better with every bit of knowledge it gains. Mercedes' unsuccessful year is teaching it even more.
"Every race we're learning at, and at the end of the year we sort of tend to write it all down in one place, and it's impressive that even after 20 races you're still finding out things," he said, before adding a more wary postscript on the matter of whether Hungaroring learnings would actually be applicable at tracks such as Spa and Monza.
"I'm sure that there'll be bits that we can take, but if you look at it statistically, are we going to suddenly be landing it in that window at every track? That might be a tall order."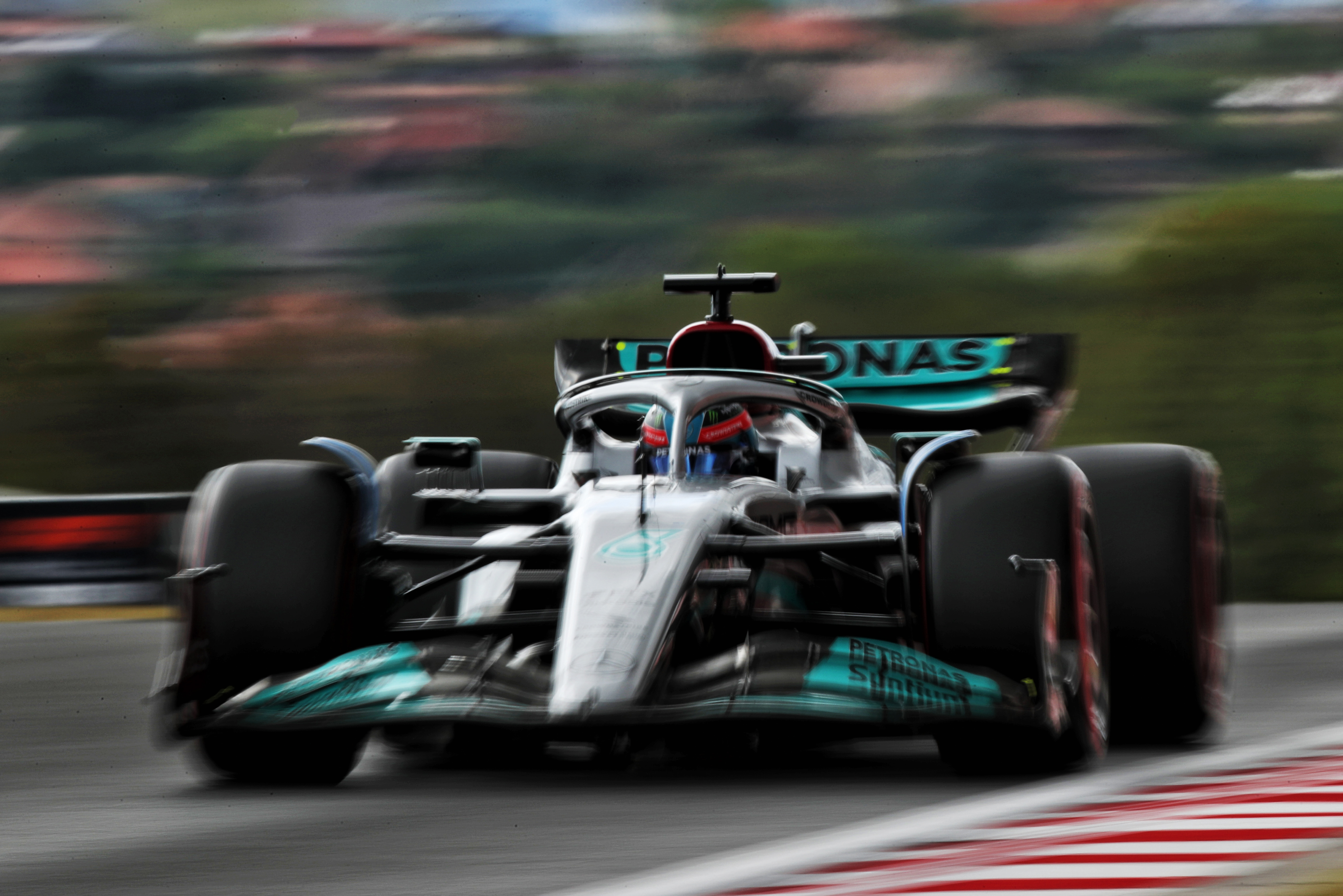 But Wolff hinted at one specific area where Russell's Hungary pole might've been evidence of Mercedes making an important discovery.
It had been weaker in qualifying than the races through the year so far, and had always argued that any change to improve one-lap pace was going to have negative consequences for race pace.
Russell's fall from first to third on Hungary race day seemed more a result of the vagaries of race strategies than evidence that improving tyre warm-up for qualifying was going to be a race-pace-wrecking change.
"Maybe in terms of what we did to the rims and in terms of the aggressiveness of the set-up, we have been too on the conservative side for a while, without being able to say more," Wolff mused when it was pointed out that Russell getting the tyres up to temperature quickly in qualifying hadn't come at a tyre degradation price in the race.
Shovlin called the France/Hungary podiums, pole and race-leading Hungary performance "things that we could've only dreamed of earlier in the year" and added in the following week's post-race debrief video that the form trend now seemed solid enough to start taking genuine satisfaction and confidence from when racing resumes post-summer.
"The car pace was also very good, and it is always nice to have a good race before you go into that period of holiday," Shovlin added.
"The most satisfying thing though is to see where the car is in terms of pace now in qualifying and in the race.
"We had a lot of ground to make up from the start of the year, we've been working really hard trying to bring bits to every race and it is really satisfying now to see that we are racing with the Ferraris, with the Red Bulls right to the front."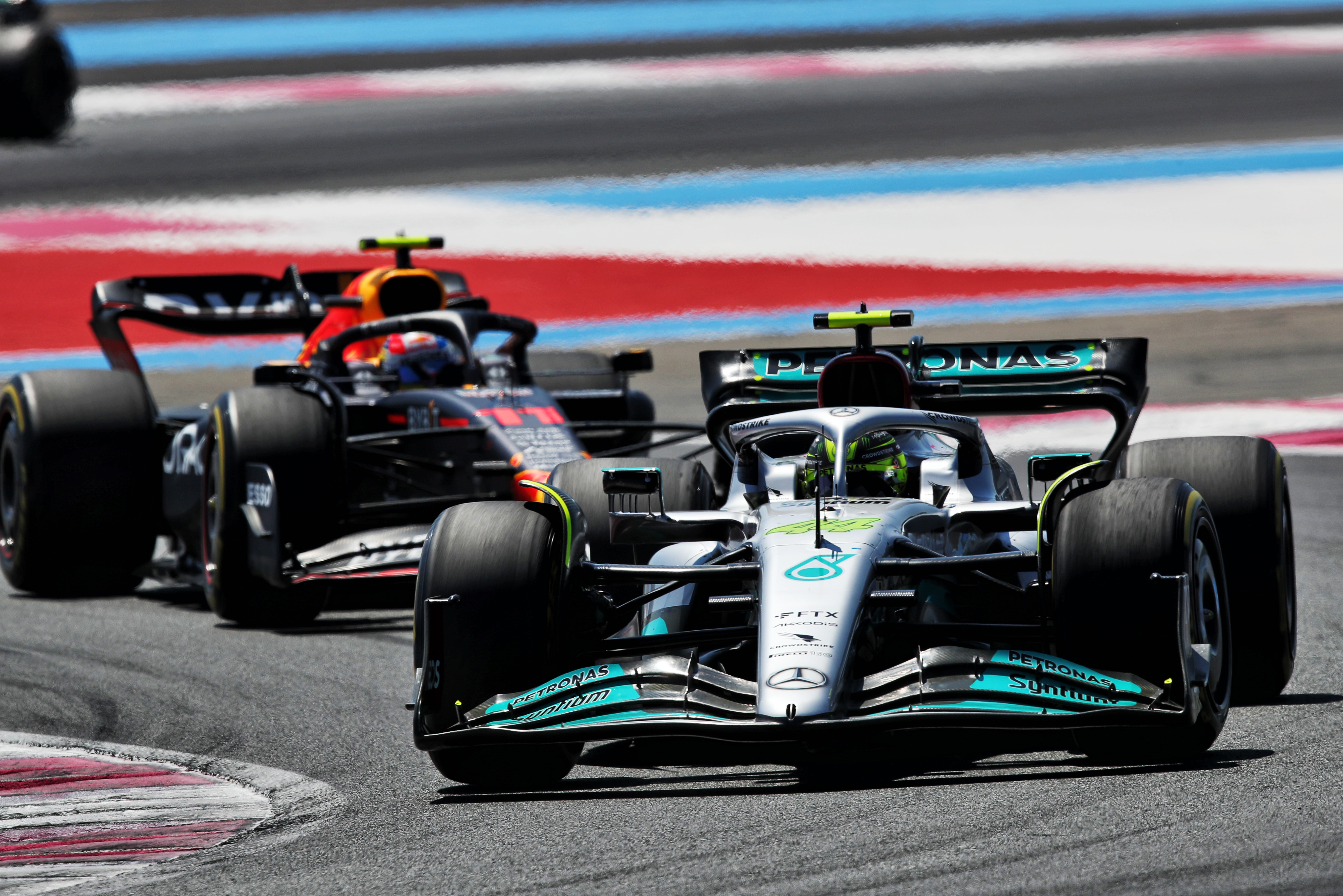 He's now billing the upgrades coming to the Belgian GP as just additional steps to close an already-small gap, rather than needing to be large, transformative and confusion-eradicating.
"We are trying to bring some performance to Spa that will hopefully close that gap, we haven't got far to go now," said Shovlin.
"But we'll keep developing the car for a little while now.
"We're quite excited though, the last few races have been the most fun we've had all year and we are just hoping that we can take that extra step because we definitely want to be winning races in the near future, so we are working hard to try and achieve that."
It might take a few races of consistency and a few upgrade packages having tangible quick results for Mercedes to stop feeling annoyed at its 2022 car. But the prospect of having a less frustrating relationship with it – and feeling like all the effort put into developing it has a pay-off – now looks realistic.