In his regular column for The Race, Haas Formula 1 team principal Guenther Steiner explains exactly why he'll be giving Mick Schumacher his F1 debut next year
Hello everyone,
As you would have seen today, we have confirmed Mick Schumacher as one of our 2021 drivers.
Obviously, Mick carries with him the weight of that famous surname. There are pluses and minuses to that for the team. There are pluses because a lot of people will be interested in us and that could bring a financial interest with sponsors and things like this. And there's the negative in that if you are not doing well, you are blamed for the big name failing.
But I think everybody understands that we try to do the best and maybe for him it's even better to be in a team that is not expected to perform highly so he can learn about Formula 1 in a good way. It is down to us to communicate this. Not to say we are a bad team but to say we have a very honest approach about this.
I look at Leclerc, he came from F2, he's now one of the rock stars [of F1]
We know that we cannot win races with our car, but even in a top car he wouldn't be winning in his first year, because going into Mercedes up against Lewis Hamilton, you are not going to win! It's a good opportunity for him, I just hope that people are patient and honest enough about it and that their expectations are managed.
Mick is a part of the Ferrari Driver Academy, and while we don't need any strengthening of our ties to Ferrari, it always helps. Michael was a big part of the Ferrari success so for them having Mick around is good. Their aim is to have Mick in a position to win world championships with them and pick up on how Michael left it. That would be a fantastic story to tell for everybody.
With our current drivers; Kevin had been with us four years, Romain five. At some stage we needed to make changes and while I wouldn't say the changes are forced on us, I wanted to do things a little bit different again, not going down the same route of just copying other people, try to do something different to see if there is an advantage in doing it. Also because of the pandemic we furloughed a lot of people for half the year so we couldn't make the developments – it was the right time for a new start.
Can you really assess a driver in FP1 or a one-day test? No.
If you do a new start you bring new elements in to get excited again. Mick has proven to be strong in F2. I look at Leclerc, he came from F2, he's now one of the rock stars, he's in the top five in F1. Three years ago, he was in F2. Think about how this guy has gone from nowhere to where he is now. Also, financially, we needed all the money possible to develop the car and have very efficient drivers at very low cost and who maybe help by bringing sponsorship with them.
I know it's not every year that we discover talent like Leclerc, but it happens and maybe we get lucky and we get a talent like this. I'm very convinced the guys coming out of F2 now are very well-prepared for F1, it's a lot different than in the old days. They are a lot more prepared mentally, physically they are in good shape but you don't really find out the talent level until you try them. And we cannot try them except for putting them in a race car because there are very few tests and FP1.
It's good for the show, but can you really assess a driver in FP1 or a one-day test? No. You can see if the guy is the right person or if his personality is OK but to assess his talent in one day's testing? I don't think that is happening. The talent you can see in the feeder series. If people can be in the top five in F2 there is enough talent there in my opinion to at least give it a go in F1.
In general, for F1 to bring in fresh blood is also a good thing. I love all the guys who have been there a long time but the excitement that people like Verstappen and Leclerc bring is pretty good. Losing names like Hulkenberg and Perez – I don't know if we lose them or not – is not a good thing, but there are only 20 seats. It's not like football where there are plenty of teams with 11 players, we just have the 20 seats.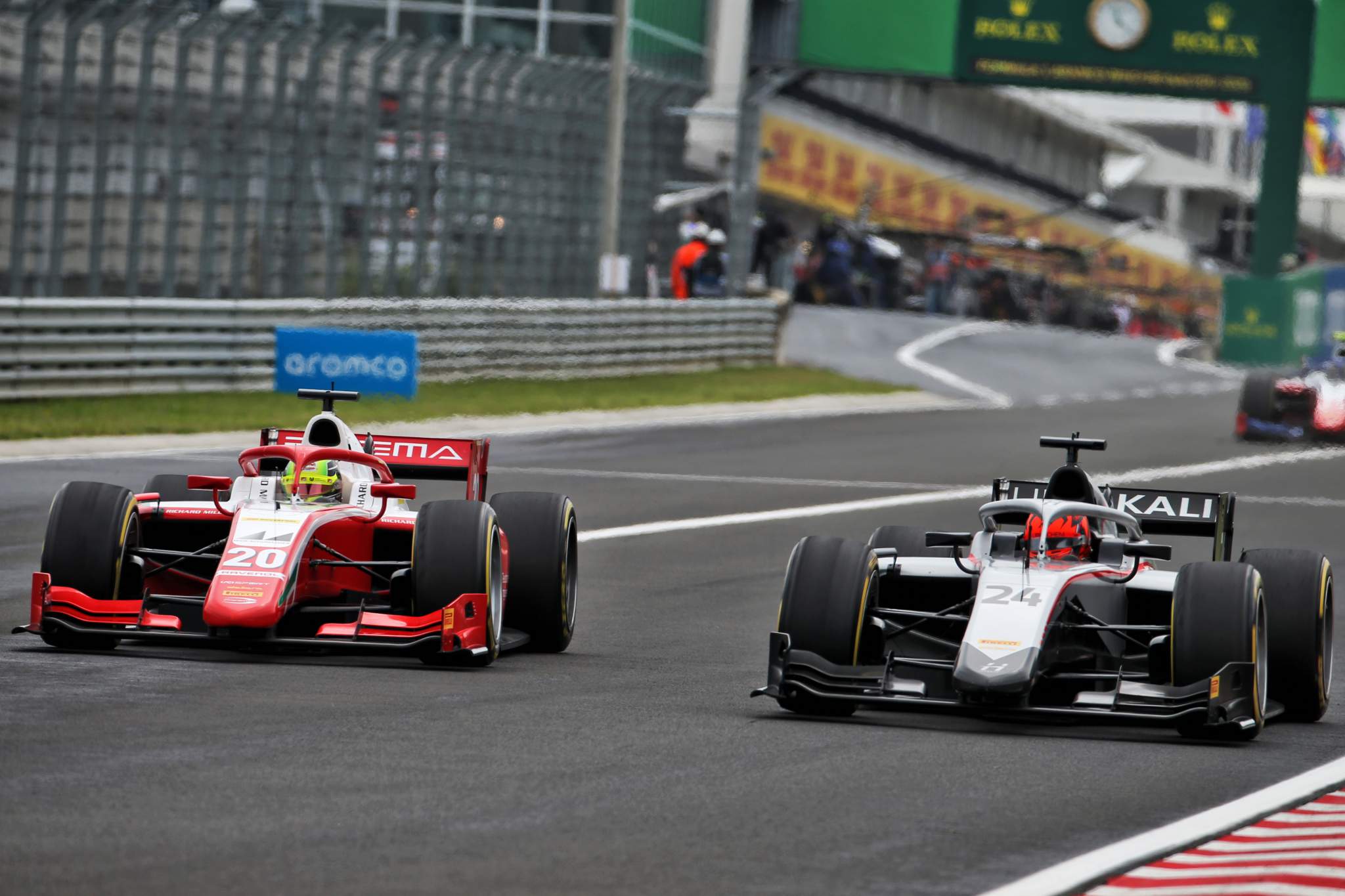 I really look forward to getting excited again. There will be ups and downs. We will go through some highs and some lows, but I think I've got get accustomed to them even without rookie drivers! So, we are well-prepared for that. Just to make it clear I would not blame any of our drivers for their performance this year. We just got caught out by the pandemic, by the situation we were in during the pandemic, not doing any developments, a power unit which was not the strongest one and they were just in the middle of that. They know that I respect what they did for us.
This is a long-term contract with Mick and this is a good time to do it because we know that in 2021 we will not be on it. I hope that it will be our best year, but I am realistic and I don't envisage that it will be our best year. It's a good time to get to know Mick and for him to get to know us, so that when the new regulations, the new car comes, he knows the team. And that was the only thing I wanted was to have him here for at least two years so that we can go into the new car with a driver we know.