Haas team principal Guenther Steiner has defended the similarities between its upgraded Formula 1 car and the Ferrari F1-75, arguing it would be "stupid" for the team to go in any other development direction.
The upgrade package, which will run only on Kevin Magnussen's car at the Hungaroring, broke cover at the Hungaroring ahead of free practice, featuring a similar sidepod concept – albeit one that isn't as aggressively scollop-shaped – that takes its design closer to the Ferrari approach with the increased undercut at the rear. The floor design has also evolved in a similar direction to Ferrari's.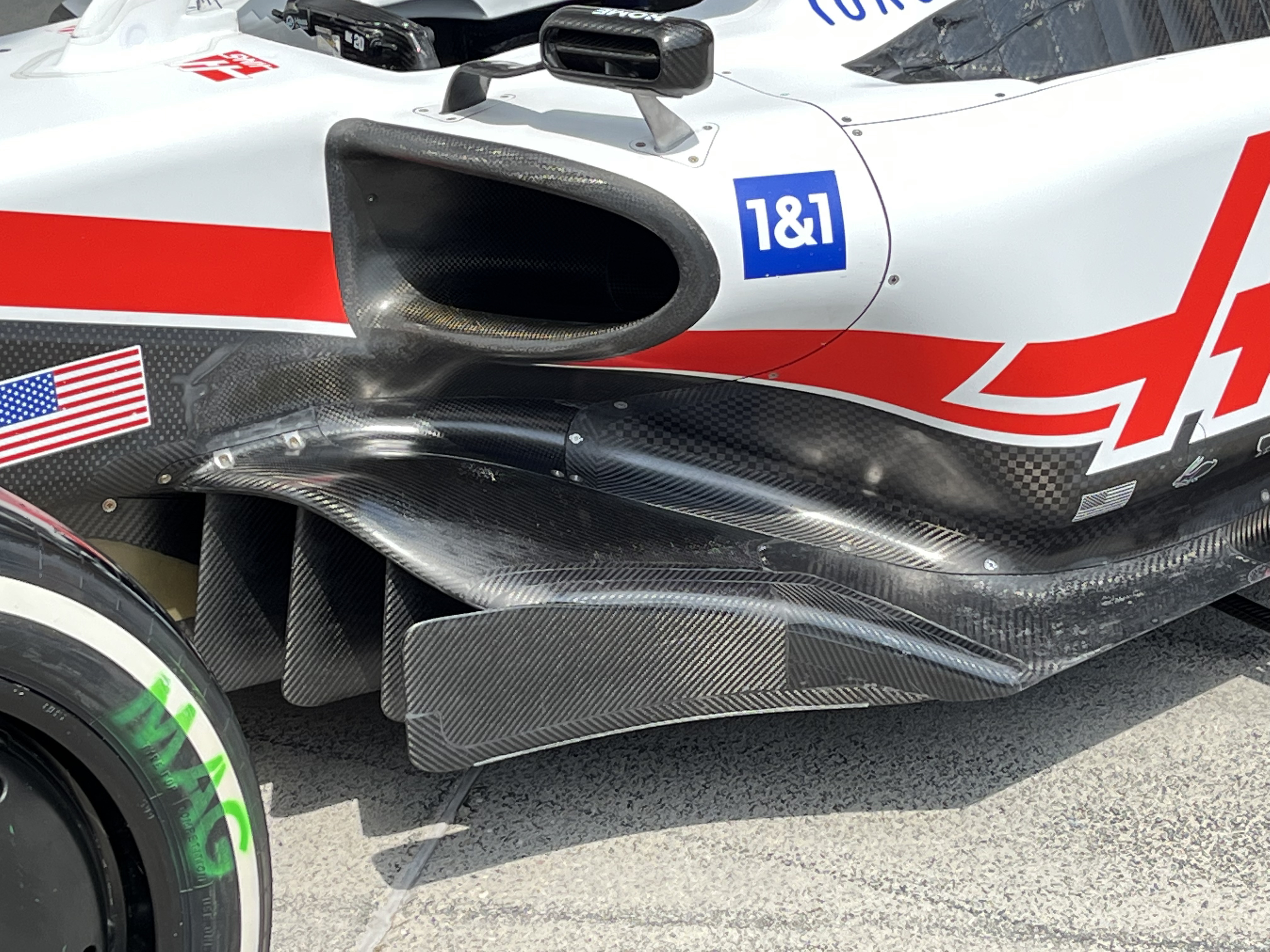 The package includes significant changes to the floor, engine cover, sidepod bodywork, rear suspension fairings, and rear inner brake fairings.
Haas has been criticised by some rivals for similarities between its cars and Ferrari's ever since it first arrived in F1 in 2016, something that tends to ebb and flow depending on how competitive the car is. But it has always operated within the rules.
Although Haas uses Ferrari's Maranello windtunnel, F1's regulations do not permit sharing of aerodynamic data and the car is therefore designed independently.
Steiner argues it is only logical for Haas to copy the Ferrari given it takes as many components as possible through its technical partnership, which is everything except what are defined as 'listed team components'.
That means Haas must design its own aerodynamic surfaces and monocoque, among other parts, but inevitably its car has similarities to the Ferrari.
"If somebody says we copied, I will give him the same answer: 'what should we have copied, the Williams?'," said Steiner.
"No disrespect to Williams, but it's a completely different concept and they are behind us.
"If you copy something you copy the best we can and at the moment it's Ferrari and Red Bull.
"We have got the same engine as Ferrari, the same gearbox, the same suspension – why would we copy anything else? And they are winning races.
"One and one is still two and we are not this stupid."
Haas's head of concept design Tom Coupland underlined Steiner's position when asked by The Race how much of the car's overall design was defined by the components supplied via the Ferrari partnership.
"All the rear members of the car. They've all got their natural shapes, natural positioning, and as you say that's given to us by Ferrari," he replied.
"So basically, when we're looking at our bodywork shaping and tunnel work, it has to work with that package.
"Different kinematics for different things will have implications on geometries for the bodywork. It's part of the parcel from front to rear evolution of aerodynamics."
This is the first – and only – major upgrade Haas will introduce this season. There are plans for some minor tweaks later in the campaign, including those tackling its drag weakness for Spa and Monza, which means the Hungary upgrade is expected to deliver a big step.
Steiner said that the length of time taken to bring the upgrade reflects the desire to be sure that everything works as intended, as well as taking on board the lessons of what rivals – not only Ferrari – have done.
Although F1's regulations prevent direct copying through shared information or the use of scanning and photogrammetry technologies, taking inspiration and lifting concepts and development directions from rival cars is perfectly acceptable and has always been standard practice in F1.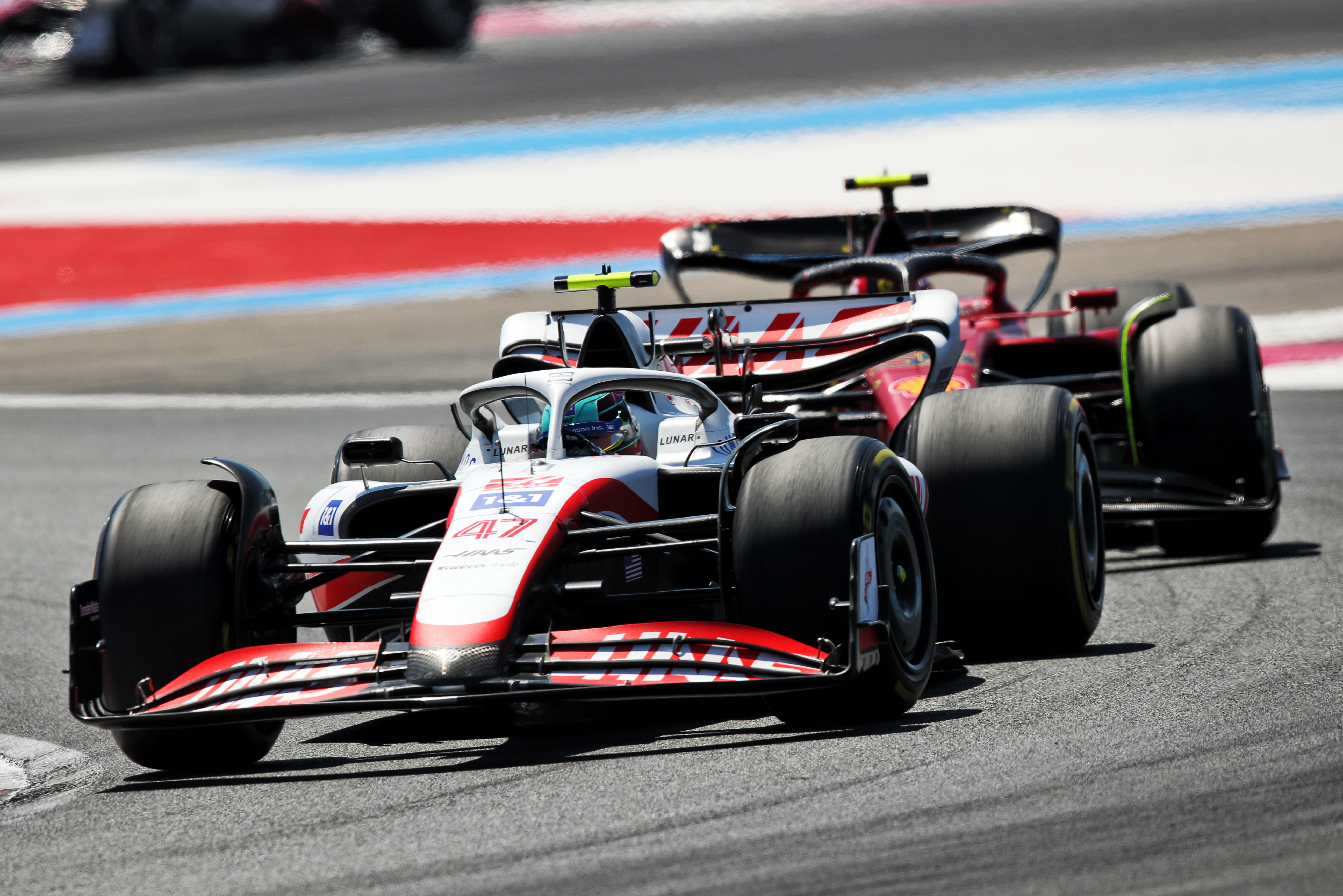 When Steiner references copying the Ferrari, he is using it in the sense of looking at the car and exploring such concepts and ideas.
"There are three concepts out there, the Ferrari concept, the Red Bull concept and the Mercedes concept," said Steiner.
"We are closer to the Ferrari so obviously we are going to see what Ferrari has done and copy that one, but that takes a little bit of time because they had to launch their car then do a few races. Then we had to go into the windtunnel.
"If we've got the same concept as Ferrari then we are not going to copy the Williams, obviously. You copy something similar. Therefore it takes a bit longer because you want to see what the other ones do and what works and doesn't work.
"We are in a good place for where we are supposed to be. We didn't expect to come out this strong in the beginning [of the season], so let's try to gain as much as possible and look at what's out there and see which direction we go in.
"Looking at people and then going in the windtunnel takes some time."
This is the first significant upgrade Haas has introduced since the 2019 season. Then, it struggled with a car that suffered from rear-end aero stalls in low-to-medium speed corners that kicked in during the braking phase.
This led to the team removing the upgrade, introduced in Spain, and finishing the season with its original-specification car.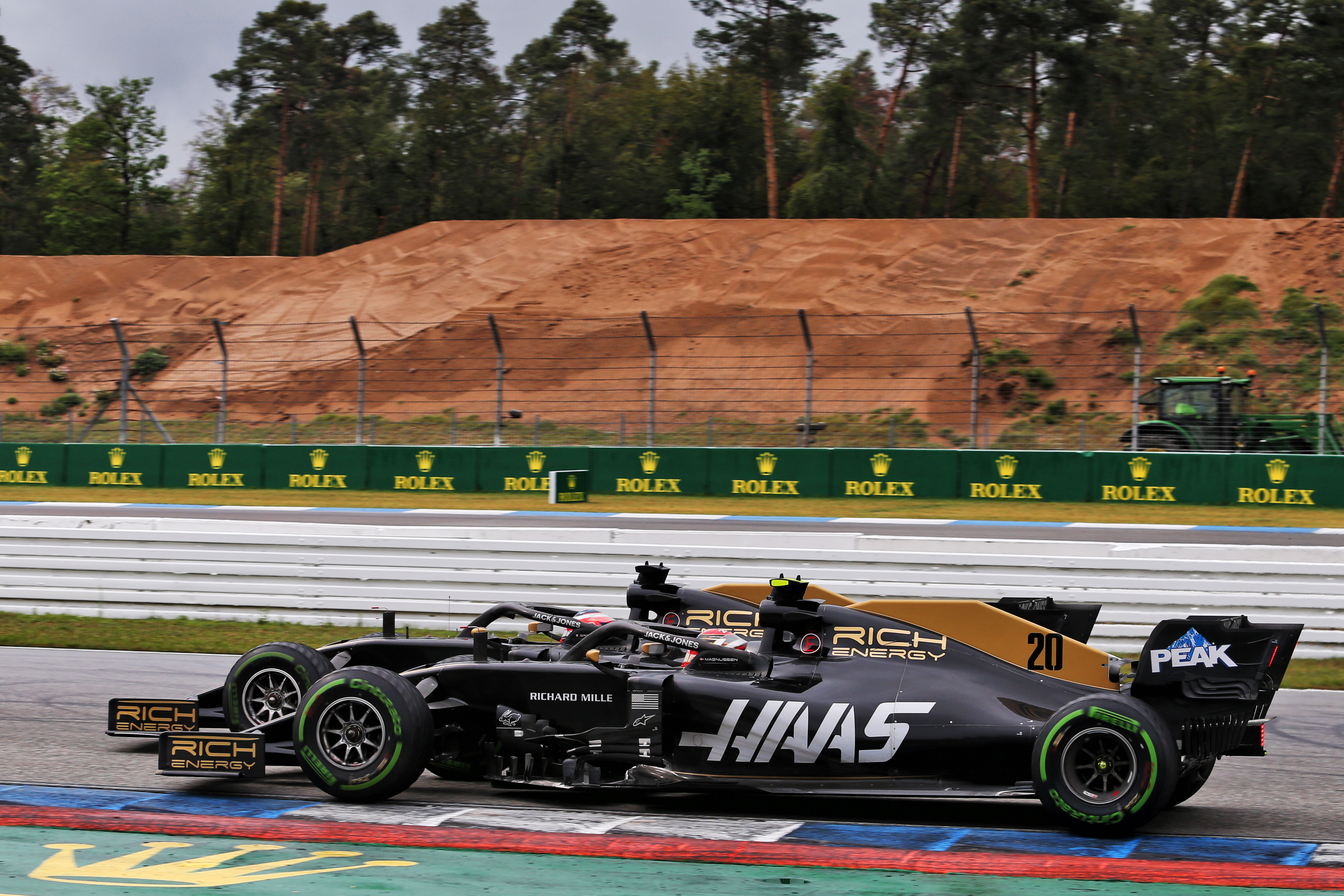 As a result, Steiner is keen that the team take all the time required to maximise the chances of upgrade packages working as expected.
"We wanted to make sure everything we put on the car is also working with the set-up of the car, that we're not bringing something which we cannot use because we cannot use the set-up," said Steiner.
"It took a bit longer because we were more careful. In 2018 we had a good year, we brought developments and they worked so obviously we got a little bit scared in 2019 and then in 2020 and 2021 we didn't do any upgrades.
"Now we just said, 'take it slow and do it as best as you can to make as sure as possible that we don't end up like 2019'."