Jos Verstappen made the audacious claim after the Monaco Grand Prix that Red Bull had "exerted little influence" to help his son Max to get to the front.
While congratulating Sergio Perez on his victory – "winning in Monaco is of course something special and I hope he enjoys it" – Verstappen aired his belief that "10 points from Max have been thrown away here", and his frustration that the current Formula 1 points leader was not aided by Red Bull's strategy.
So, does that constitute valid criticism or just petty moaning? Our writers have their say.
---
Red Bull was conservative, but it couldn't go aggressive
Mark Hughes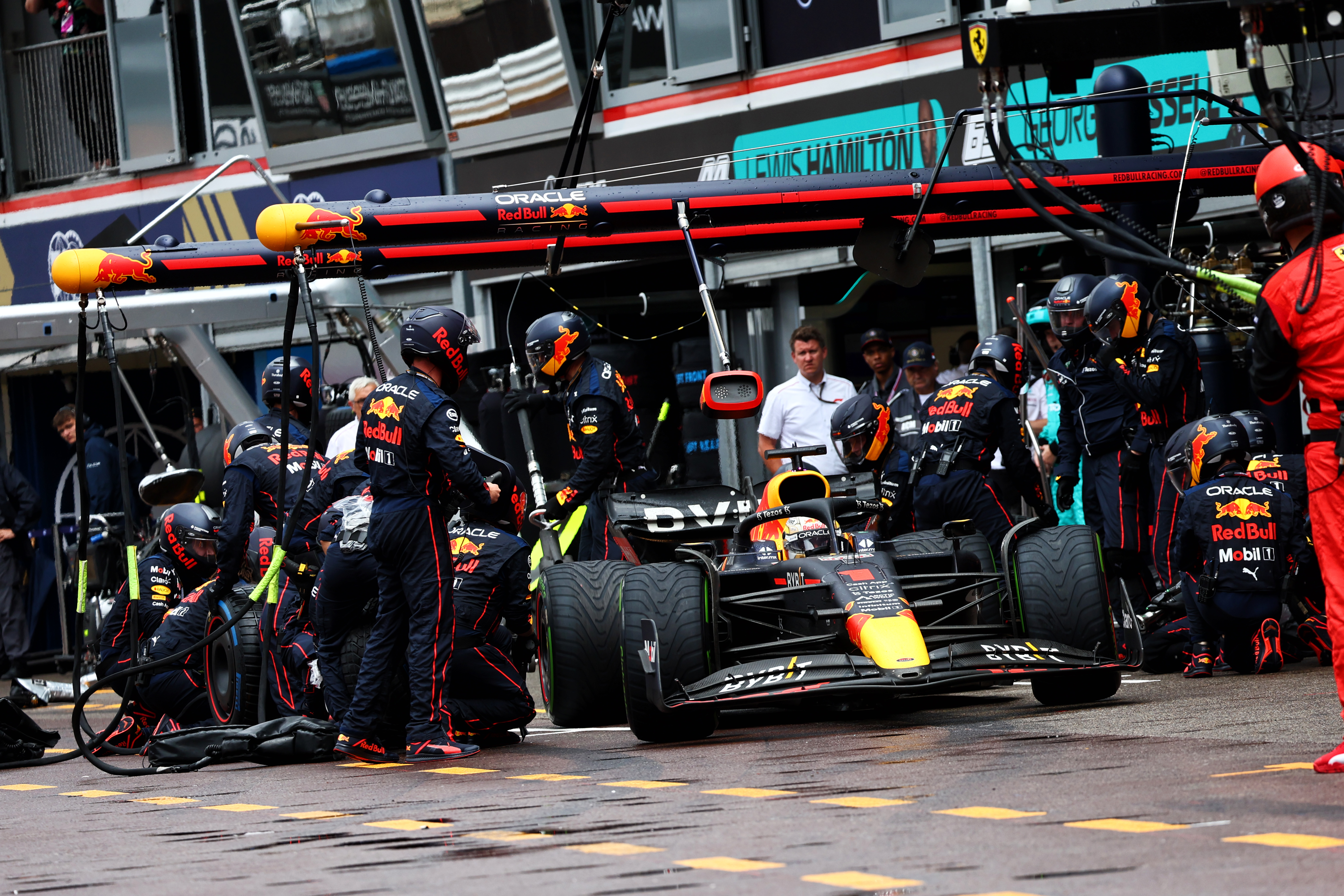 Jos gives tough talk here but it's true that Red Bull was a little conservative with Max's strategy.
But it's also true that it could not be as aggressive with the timing of his first stop as it was with Perez – because Max was a couple of seconds behind Perez and would not have cleared Russell or Alonso if they'd brought him in on lap 16.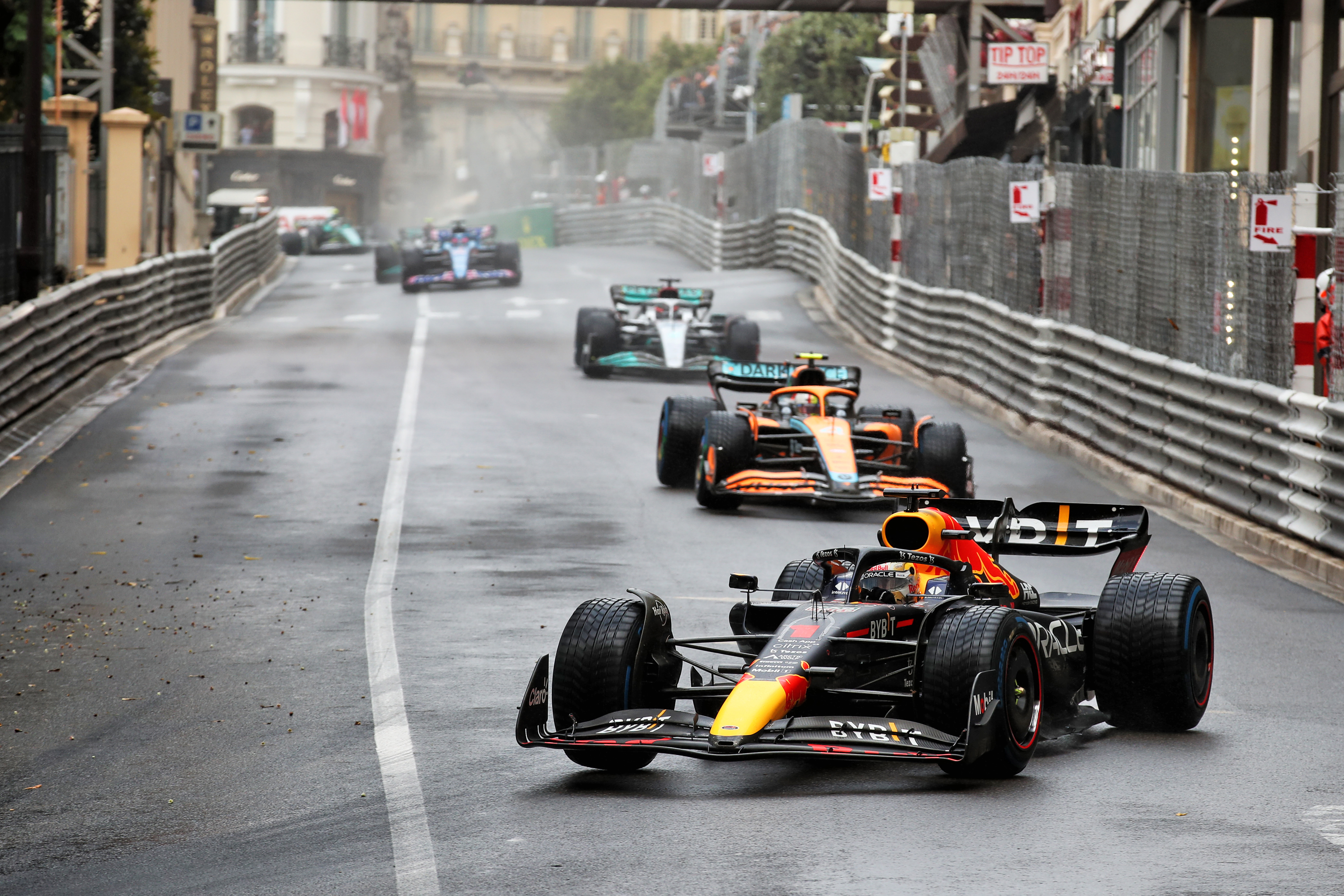 From the perspective of trying to win a drivers' championship, Red Bull of course sees Verstappen as its number one, regardless of how well-attuned Perez is to an RB18 that is more understeery in its set-up window than Max would like.
That's made things trickier than they were. It was far easier to control when Perez was 0.3s off Verstappen but still in the top four. When he's qualifying in the same sort of times as Verstappen, it becomes hard to maintain the public facade of an equal number one. If they run them as equals in this car there will be times – not many, but some – when Perez finishes ahead. Which is taking points away from Verstappen in his fight with Leclerc. Ferrari has the exact same problem with Sainz.
Ultimately, Perez got the better strategy because he was running ahead. Once he got a Ferrari between him and Verstappen there was nothing more Red Bull could do to help Verstappen. That got it out of a potentially awkward spot, of having to make a very tough call.
It will happen again. At both Red Bull and Ferrari.
Get used to it – Perez is now in the title fight
Gary Anderson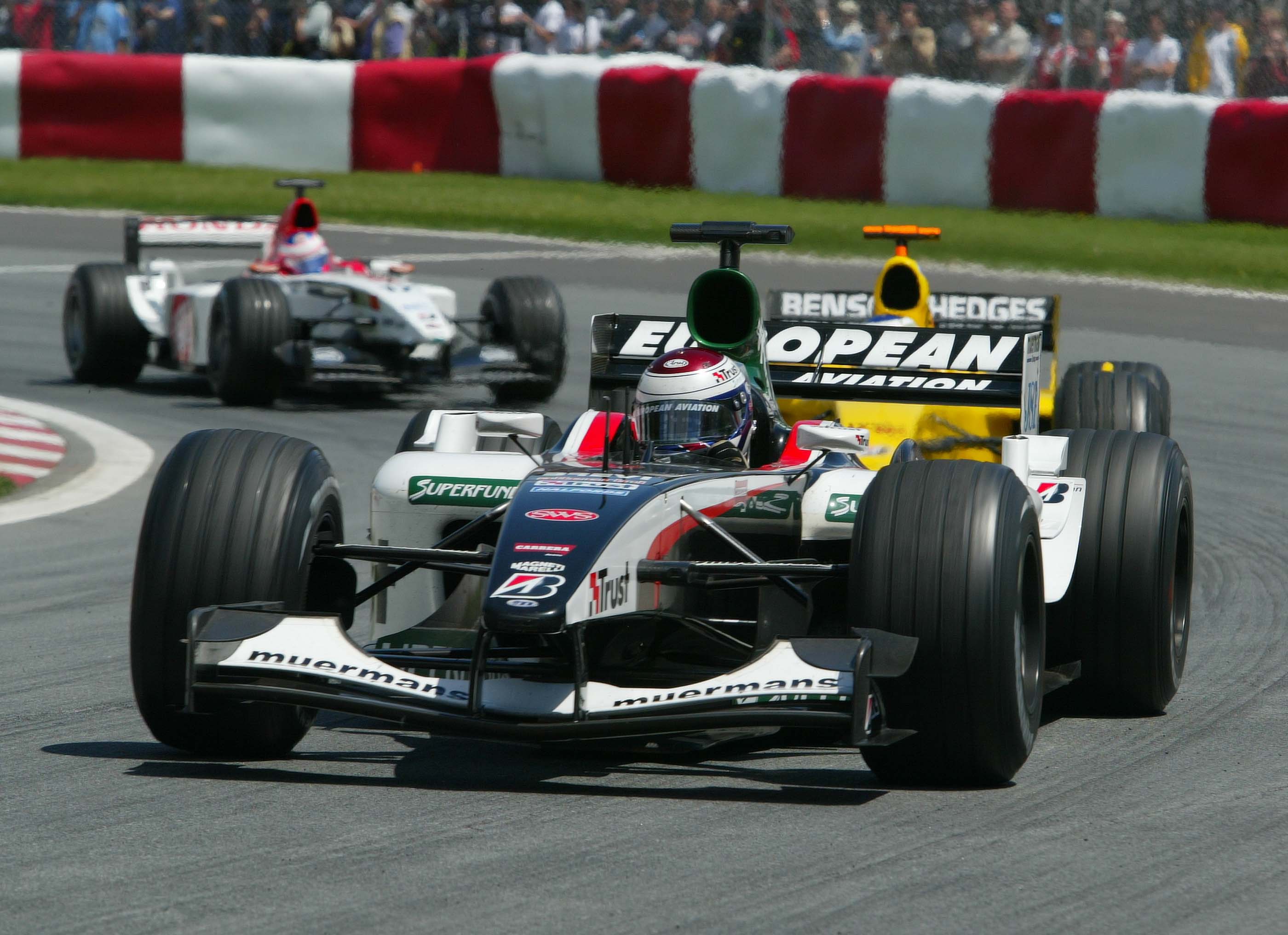 I think Jos is just venting his anger at everything – for the delayed start, for the potential of the start lights not working, for the red flags, for the Red Bull strategy not being correct. It is just showing that he boils up very easily. Actually, if you look back at his driving he was the same then.
If there is any fault in strategy, it is what Ferrari did with Leclerc. This was what allowed Max to get on the podium. If that hadn't happened, the points situation post-race could have been very different, so Max and his dad should take this one on the chin and thank their lucky stars for the result they ended up with.
It's far too early in the championship to be introducing team orders. Yes, up until now Max has been the team leader at Red Bull and he has seen off many other 'inexperienced' drivers. But Checo is a different kettle of fish. He has shown that when he gets the car under him, he can compete with anyone.
The days of this pointy front end that Max has been able to have and drive with has been diminished this year. The new regulations controlling weight jacking and aerodynamic load with steering lock reduces the opportunity to exploit this. It's not completely gone, but it's much more difficult to achieve the amount of it Red Bull had last year so for once in his career Max will need to adapt his driving.
He can do this on other tracks where there are more high-speed corners for him to exploit his talent. We have seen this pre-Monaco but at Barcelona he was already having a bit of a hard time from his team-mate. And he might just need to get used to that.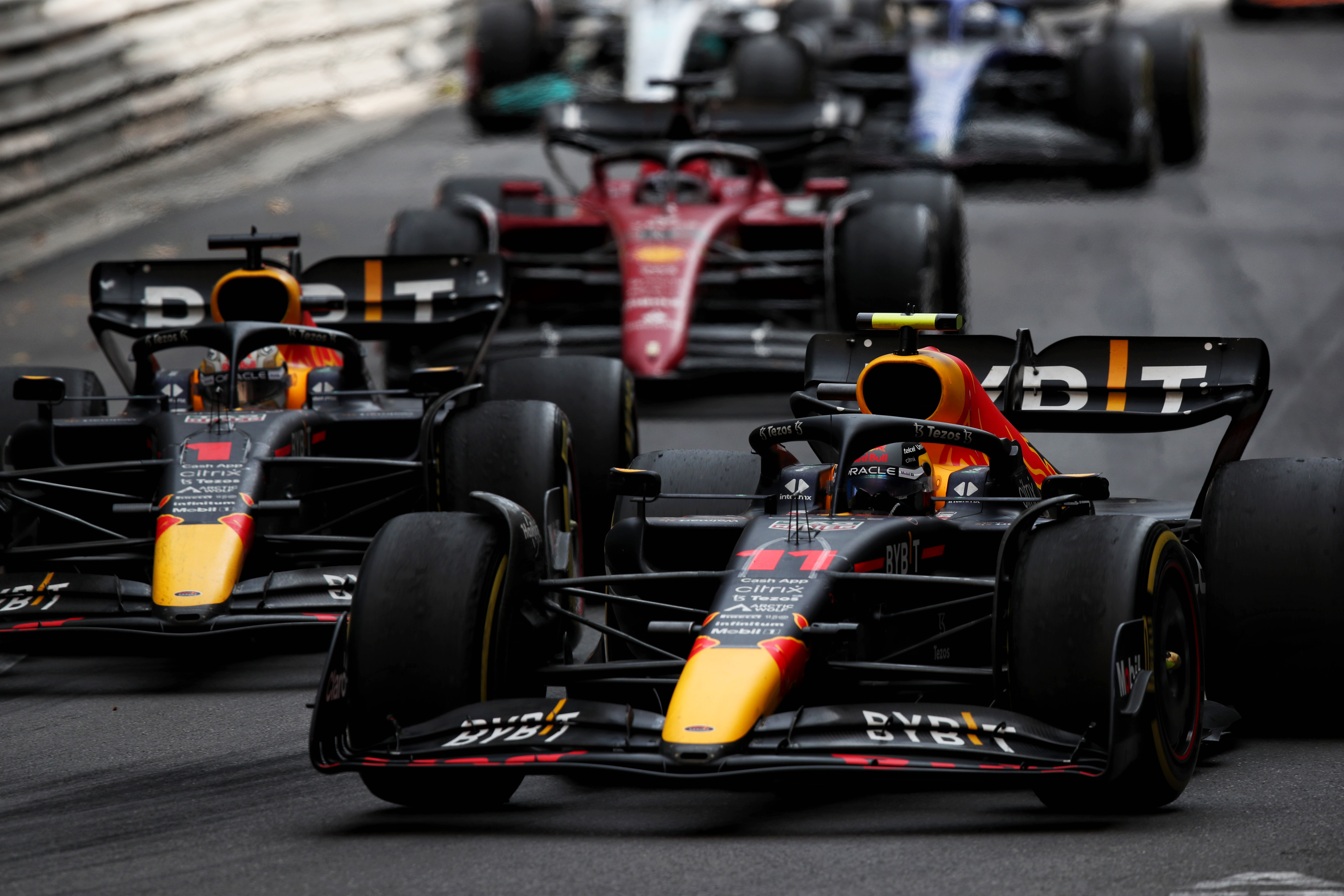 Perez is now in the championship battle so he is not going to relinquish positions as easily as in the past – or at least for the sake of the championship I hope he isn't. Personally, I want to see the champion beat 19 other drivers, not just 18.
Jos, it's time to zip it and be happy for the success your son is achieving. Otherwise, it is very easy to alienate the people who matter.
Flashes of Alonso at Renault
Edd Straw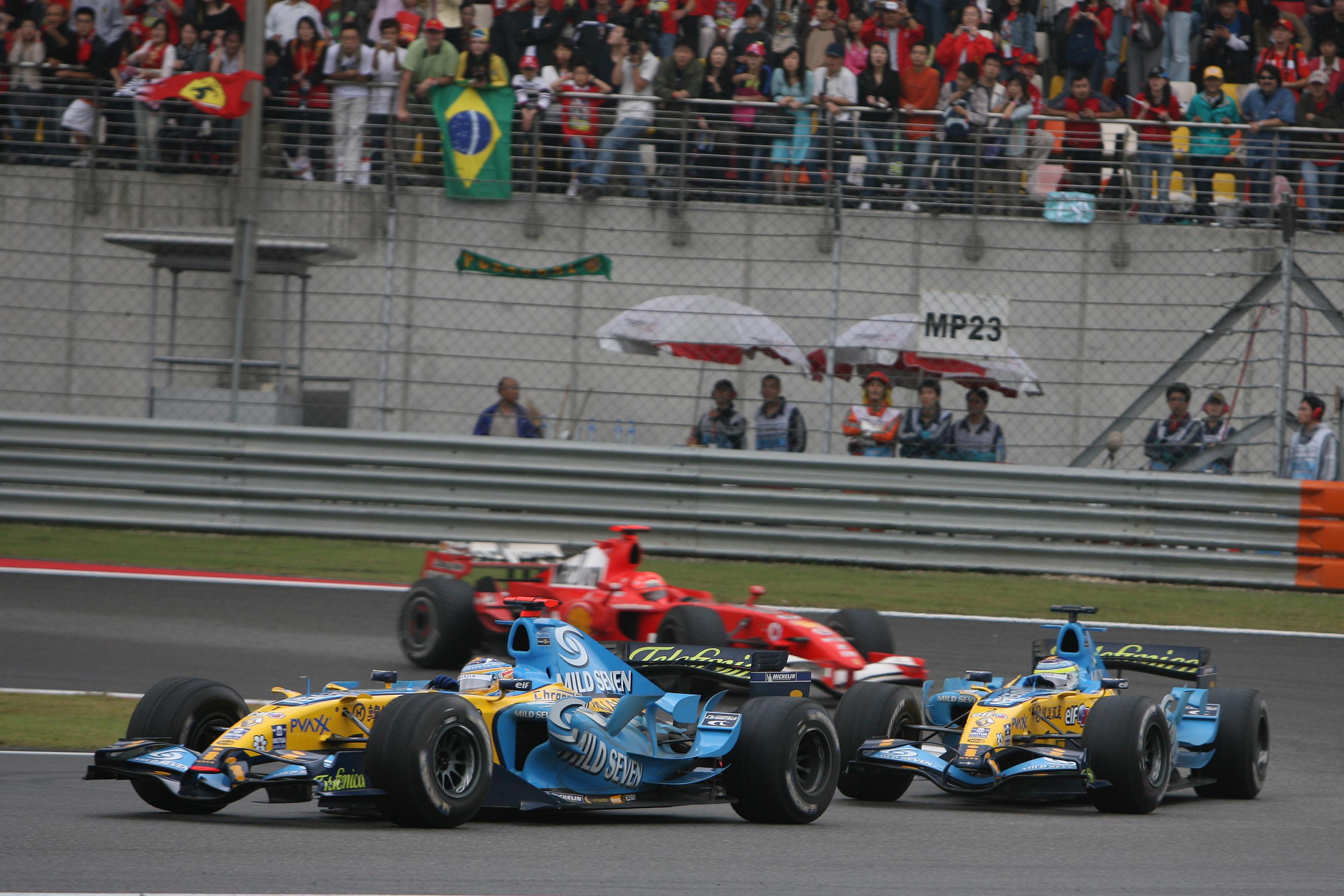 Jos Verstappen's comments, which we have to assume reflect Max's position given they were published on his official website, brought to mind Fernando Alonso in China 2006.
There, he was furious at having to battle with Renault team-mate Giancarlo Fisichella and complained about the team's decision to change his intermediate tyres at a pitstop when others, including his team-mate, benefitted from holding on to the used set.
It was a drum he continued to beat at Suzuka a week later when asked about what happened, suggesting the team had abandoned him at times during a season when he was fighting for the world championship.
Verstappen sees himself as the clear number one driver at Red Bull. And justifiably so, not just because he's the reigning world champion but because, even though Sergio Perez has had a strong start to the season and is only 15 points behind him in the standings, he is going to be their best title shot this year.
Like so many drivers of that calibre, he wants the team right behind him and built around his objectives. Such drivers are finely-tuned machines, sensitive to every missed opportunity and shift, so it's only natural he will consider what might have been – especially with knowledge of what those already on intermediates were doing.
Whether Jos's column is part of pushing this agenda, which we can therefore assume Max will be behind the scenes, or simply a father's independent perspective, it does reflect a component of the make up present, to some extent, in all great drivers.
A calculated move and unnecessary interference
Scott Mitchell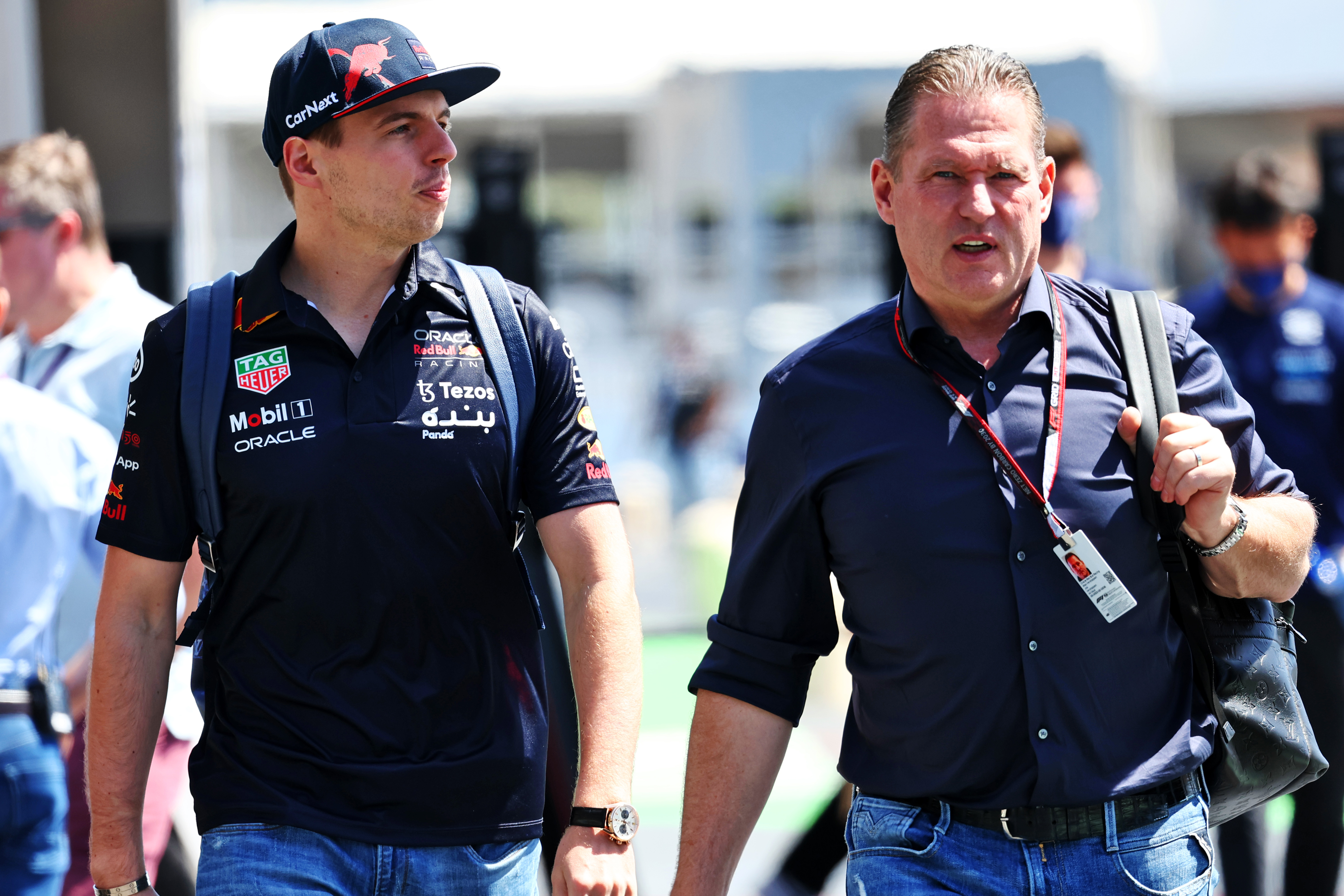 This is exactly what I expect of Jos. He has long been an imposing, polarising and difficult figure in the background at Red Bull and has now made it very clear, in public, that Red Bull can expect trouble unless it does everything to help Max win. Even if it means harming his team-mate's prospects.
Jos seems to care little about the fact Perez was the lead car, which meant Red Bull was entitled to consider him the best chance of winning this race. He also stressed "we need every point", which suggests he has decided on Red Bull's behalf that Max alone is allowed to fight the Ferraris for the championship.
And given Red Bull turned third and fourth in the first stint into a 1-3, and pounced on Ferrari's blunder to further punish chief rival Charles Leclerc, the team can feel very happy with its strategic choices in terms of aiding its championship pushes.
A cursory congratulations to Perez at the end of a bizarre statement did nothing to offset the air of pettiness it had. It was clearly a calculated move but sadly amounts to nothing more than unnecessary interference and a graceless reaction.
The only thing I'd add is while this will inevitably reflect poorly on Max, it shouldn't. He shouldn't answer for Jos's oddities. Especially as he seemed to shrug this weekend off as just a weekend in which things didn't quite line up.
What must Jos be like in private?
Glenn Freeman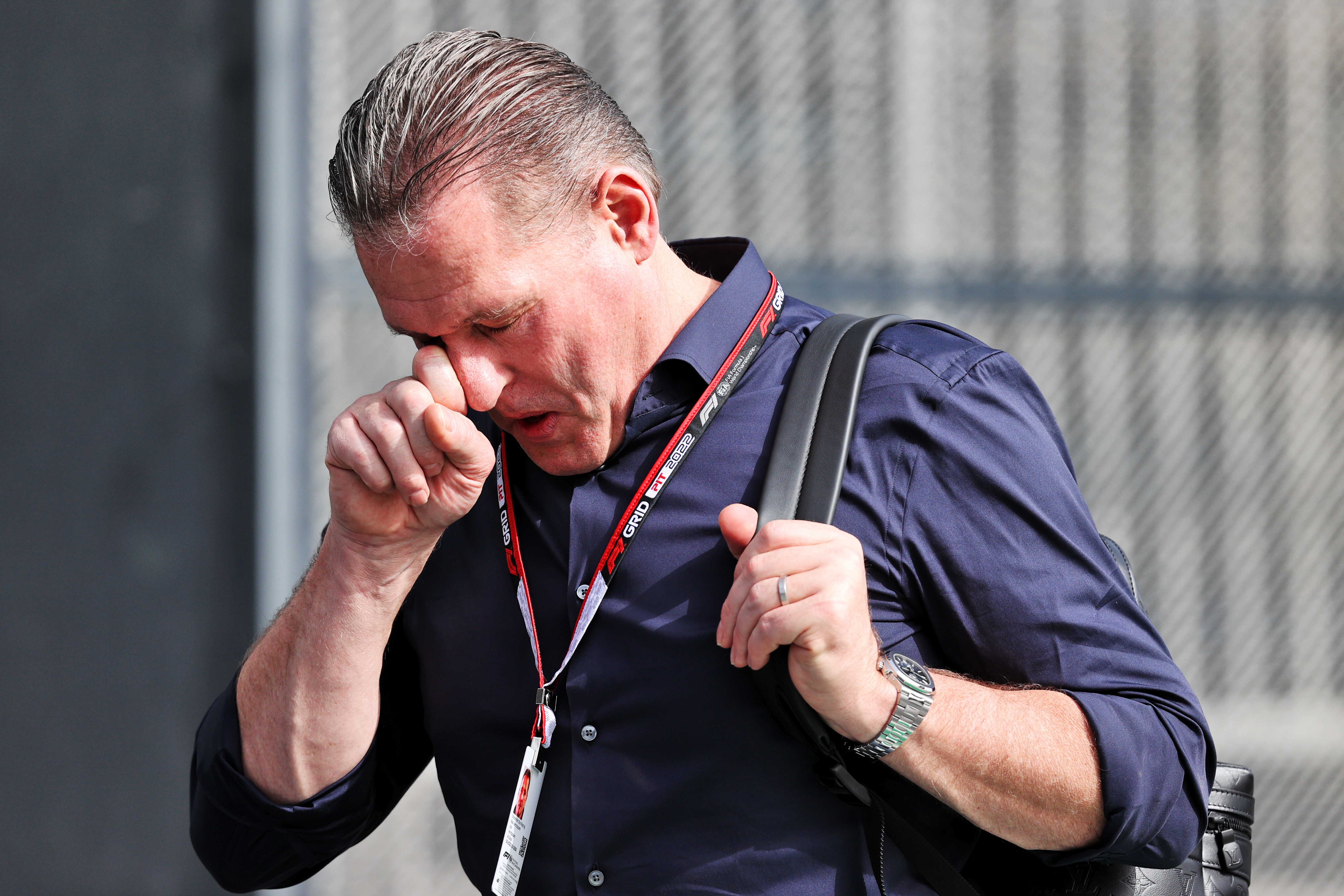 We've often heard that 'Team Verstappen' can be quite… forceful behind the scenes, ever since Max came into F1 and there was tension at Toro Rosso with Carlos Sainz Jr.
Jos rarely holds back, but it's one thing to show a bit of frustration in the heat of the moment on a Sunday evening if a microphone is waved under your face, and quite another to decide the day after the race to go public with such criticism – on Max's official website, too.
If this is the sort of thing Jos wants to be put out there in public to remind Red Bull what its priorities should be, you can only imagine how much further he goes in private when he's not happy.
Then again, perhaps Jos is so no-nonsense that he doesn't differentiate between what he says behind closed doors and what he puts on the Verstappen website!
This will probably be quite easy for Max to brush off. He can say his Dad is entitled to his opinions, but it's not a view he shares in this case, and he's happy for Perez. The issue with that is that these comments appeared on Max's website! If he really didn't want it to be posted, it could have been stopped, and Jos could have just shared his views in an interview so it didn't look quite so deliberate.
Every champion has off-weekends
Josh Suttill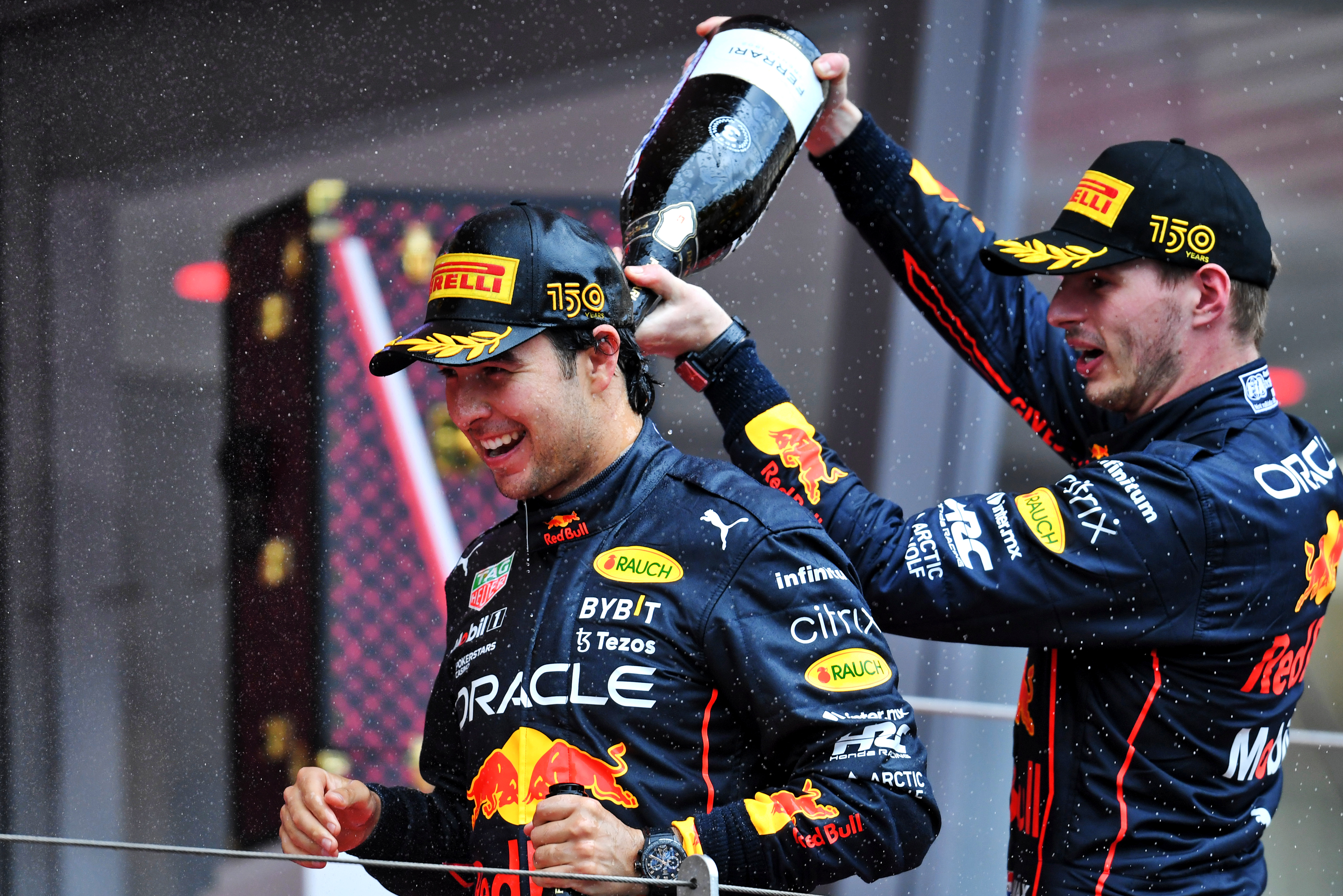 "I have to say the team was very relaxed and on it with their calls. Like very straightforward.
"There was no doubt: it was like, 'pit now, we go on this tyre'; 'pit now again we go on this tyre'. They did a really good job with that."
That was Max Verstappen's sensible and supportive post-race verdict in the press conference.
He looked genuinely happy for Perez and wasn't making excuses or pointing fingers during his weakest weekend of the season so far.
Verstappen is as aware as anybody that every champion has their off-days, and this just happened to be Verstappen's.
And it was still one in which he outscored his closest title rival and helped his team extend its lead in the constructors' championship.
Although he's not always this way on the radio when his races are going wrong, post-race it was exactly that kind of attitude that makes him a popular man at Red Bull – and must make Jos a frustrating distraction within the team.
Claims don't stack up
Jack Cozens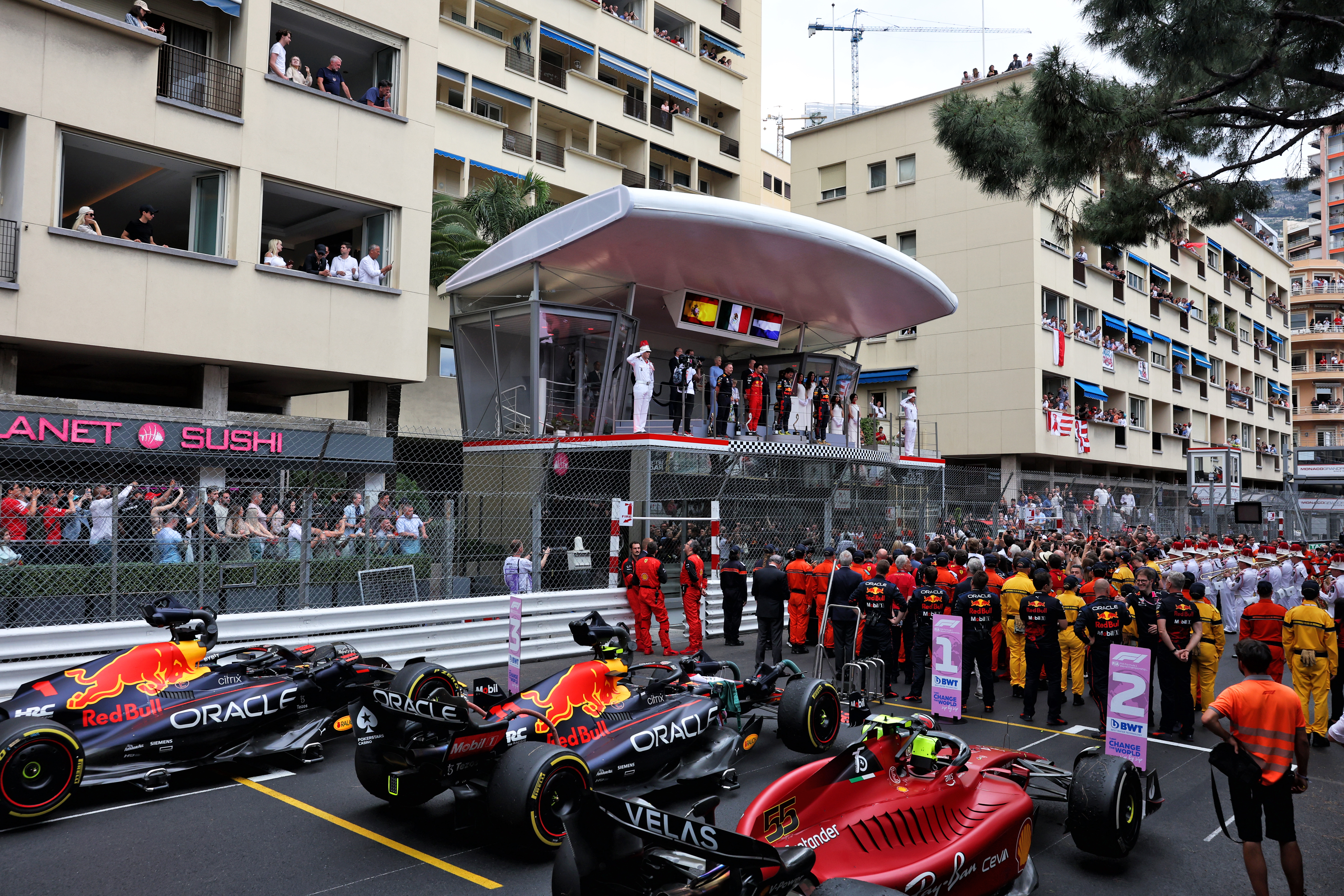 I can't see any way in which Verstappen wins the race, even if Red Bull had moved Perez aside to let him through.
At the time Perez pitted for intermediates, Verstappen was 1.7 seconds behind – a normal gap in the conditions you might argue, but Verstappen certainly wasn't showing obvious signs he could unleash a whole lot more pace had he been ahead of his team-mate.
It's fine to say pitting Perez first meant he was the one in position to pick up the pieces when Ferrari's strategy fell apart, but not to use it as a criticism. It's long been standard practice that the car that's ahead gets the first call on strategy.
It also does a disservice to Perez's pace in the short time he was on inters before the switch to hards. Ferrari undoubtedly did its best to throw the race away, but it was only the stunning in-lap from the Red Bull once there was a sniff of first on the cards that meant he was able to jump Sainz – and I just don't think Verstappen, on this rare occasion, would have been in a position to do the same.
It's a somewhat contradictory claim too considering he concedes it was only Ferrari's strategy that gave Verstappen third ahead of Charles Leclerc. If it's only because of that, then surely the faster car in that position – emphatically Perez this weekend – should be the one to profit most.
Red Bull got another 2022 win, and Verstappen extended his points lead over his nearest rival – one week after (correctly) benefitting from Red Bull team orders, too. It's far too early in the season to be airing such complaints publicly, Jos.