Sergio Perez securing the second Red Bull Formula 1 seat for two more years wasn't a huge surprise, but that doesn't mean its impact on the driver market is negligible.
It confirms that a group of drivers who surely had eyes on that drive in 2024 if not '23 now don't have that option, and consequently puts a group of upper midfield teams in a very strong position in the market.
Our writers summarise what Perez's contract means for everyone else.
Pierre Gasly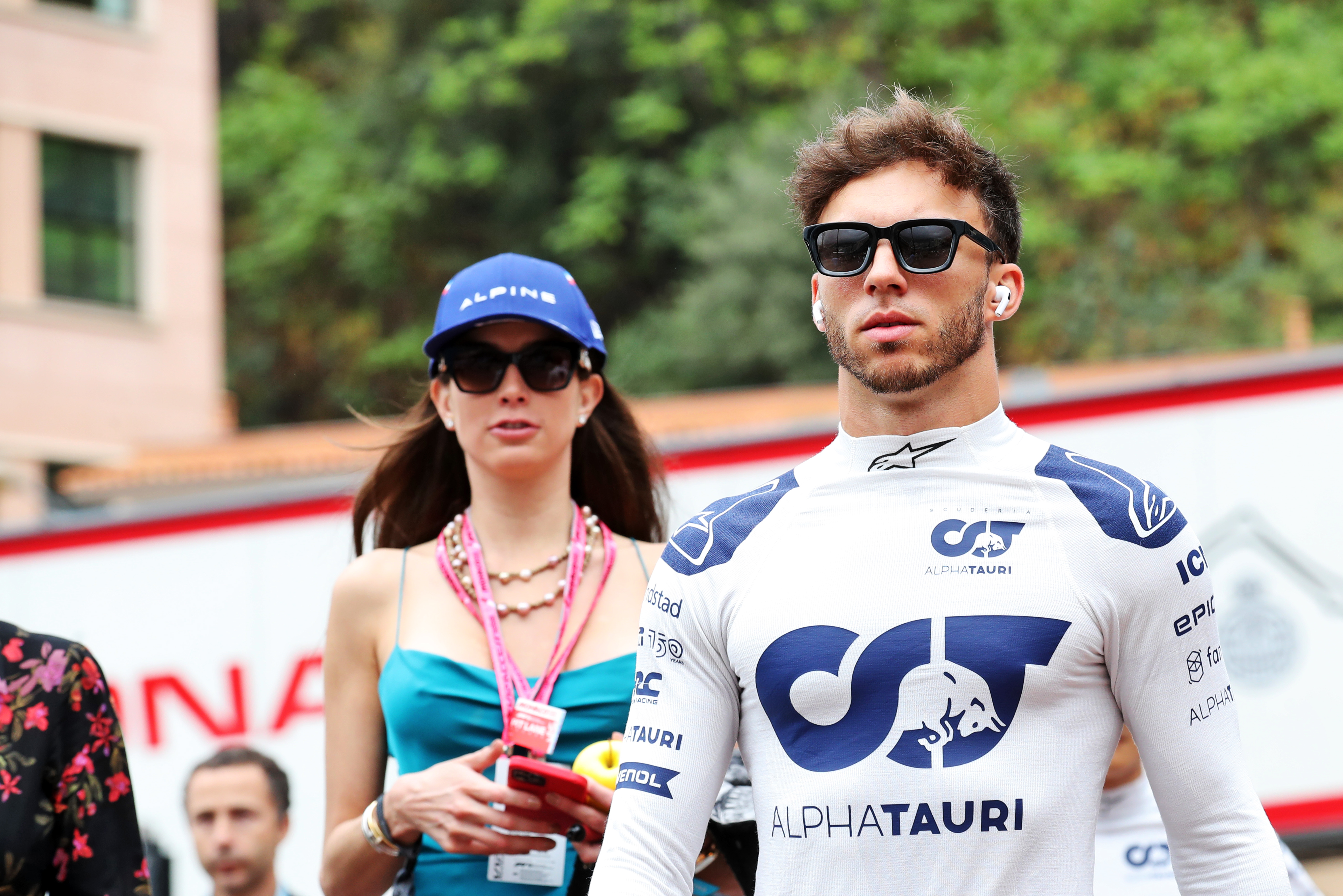 This has been coming for a while so I imagine Pierre Gasly isn't completely stunned by the news that he has no chance of driving for Red Bull Racing again.
Still, it confirms the long-held view that Red Bull simply was not convinced that Gasly was the best short, medium or long-term option for the senior team. And that means he is definitely free to decide what to do next.
As Red Bull will not promote him for 2023, the final year of his current contract, Gasly is believed to be clear to talk to other teams. He has the option of staying with AlphaTauri, somewhere that brings the best out of him and that he can be a team leader, and that's a project Gasly has always said the right things about in terms of its potential to become a frontrunning outfit in its own right.
But can that really happen? His anger at the team blowing such a good chance in Monaco, and the suggestion it was just the latest error that had frustrated him, suggests he is running out of patience in a season that's been below expectations.
His alternatives appear slim, but they are not nonexistent. Of the teams on the grid with official or likely vacancies, it's probably McLaren and Aston Martin that would appeal most to Gasly.
The question is how high up the list he is for those teams. Gasly is a race winner, after all, and put in some mega performances across 2020 and 2021 in particular.
But he was also a flop at Red Bull in the first half of 2019 and the team gave the impression he had the wrong attitude at times. That reputation will have stuck in some quarters despite his excellent work since then.
Breaking out of the Red Bull family would seem a no brainer now that the senior team is so obviously off-limits. Finding somewhere to go looks a lot trickier. – Scott Mitchell
Yuki Tsunoda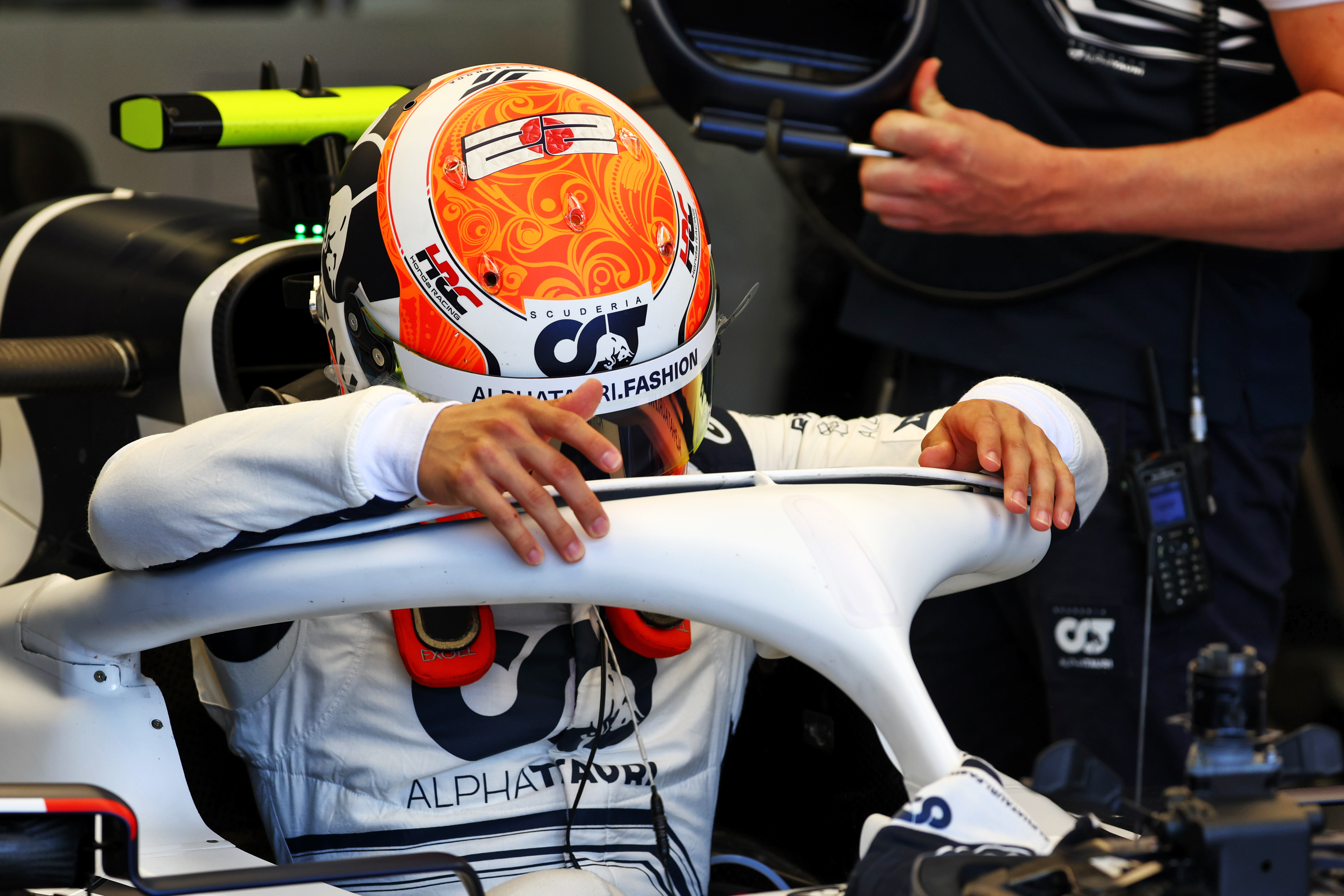 Perez's new deal has to have come at a good time for Yuki Tsunoda.
Though he was never in the frame for a promotion to the senior team, his AlphaTauri team-mate was likely the only other realistic candidate for Red Bull – so the fact he's been spurned again increases the odds Gasly might look elsewhere.
That's bound in turn to increase Tsunoda's job security in the short-term, as the team is unlikely to want a complete refresh of its driver line-up. But it's not like Tsunoda is under huge pressure right now anyway.
After a sometimes startling, often disappointing maiden campaign he needed to make a clear step forward in his second season and he's done just that. Tsunoda has three top-10 finishes from seven races, has outscored Gasly 11 points to six so far, and is only 4-3 down in their qualifying head-to-head. For context, he only outqualified Gasly once in 2021.
It's not groundbreaking, but it's the sort of return that makes him hard to let go right now, whether Gasly stays put or not.
One awkward question if Gasly was to leave would be what status Tsunoda assumes at AlphaTauri. As improved as his 2022 has been, 2023 would surely be too early for him to lead the team, yet there isn't an abundance of established names on the market. Conversely, another two-year cycle as a number two might risk stunting his development.
But if the security is there right now, maybe that's a problem for another year. – Jack Cozens
Red Bull juniors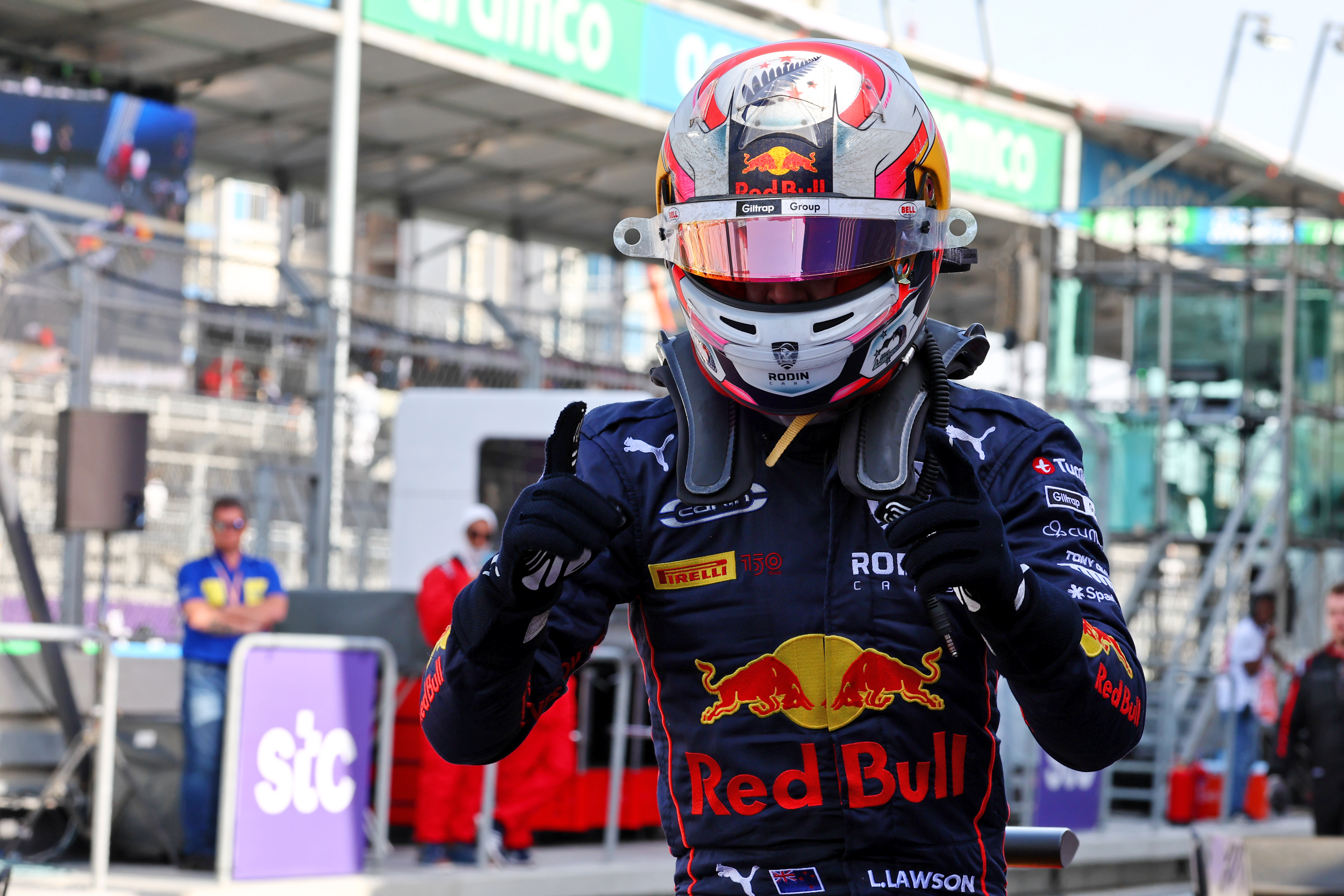 Red Bull has five drivers in Formula 2 right now but none of them are doing a good enough job for Red Bull to demand a place in F1.
Of course, they'd likely have to come via AlphaTauri first, but Red Bull locking out its senior team until the end of 2024 is evidence that none of its F2 crop is going to be its next Verstappen – and that's probably no surprise to anybody who has been following the feeder series over the last few years.
Liam Lawson kickstarted his second F2 season with victory in Jeddah after back-to-back podiums in Bahrain but hasn't returned to the podium since while Juri Vips – who debuted in F2 part way through the 2020 season – keeps displaying the raw speed but can't string together the results. This was most painfully apparent when shortly after making his F1 practice debut with Red Bull, Vips spun out of the F2 sprint race all on his own in Barcelona.
Reigning FIA Formula 3 champion Dennis Hauger took over Oscar Piastri's Prema seat but hasn't been anyway close to replicating Piastri's supreme 2021 form.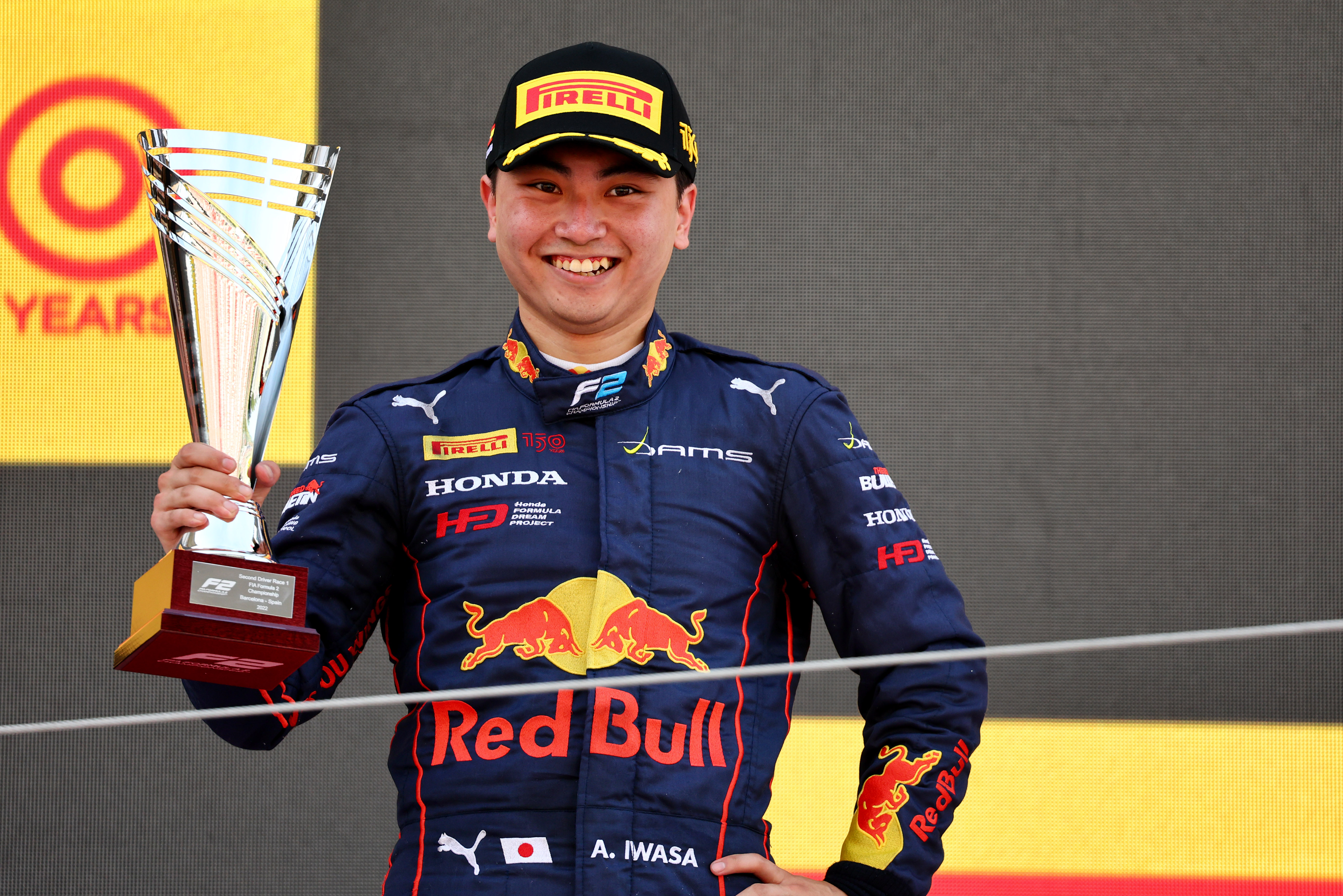 Honda junior Ayumu Iwasa's fast-tracking to F2 indicates there's pressure to get him to the top of the ladder swiftly and while he's shown promising pace in his debut year, he's still surely someway from being F1-ready.
Jehan Daruvala is ahead of all of them in the standings but is one of the most experienced drivers in the field and is unlikely to step up to F1 within the Red Bull programme.
So if Gasly or Tsunoda was to leave AlphaTauri, Red Bull wouldn't need to be calling Daniil Kvyat again as it has plenty of solid choice in F2, but equally, it's not going to be going out of its way to promote any of its leading five juniors as things stand now.
Below them, Jak Crawford and Isack Hadjar are having strong FIA F3 campaigns but are too far down the queue for the Perez deal to feel the consequences. – Josh Suttill
McLaren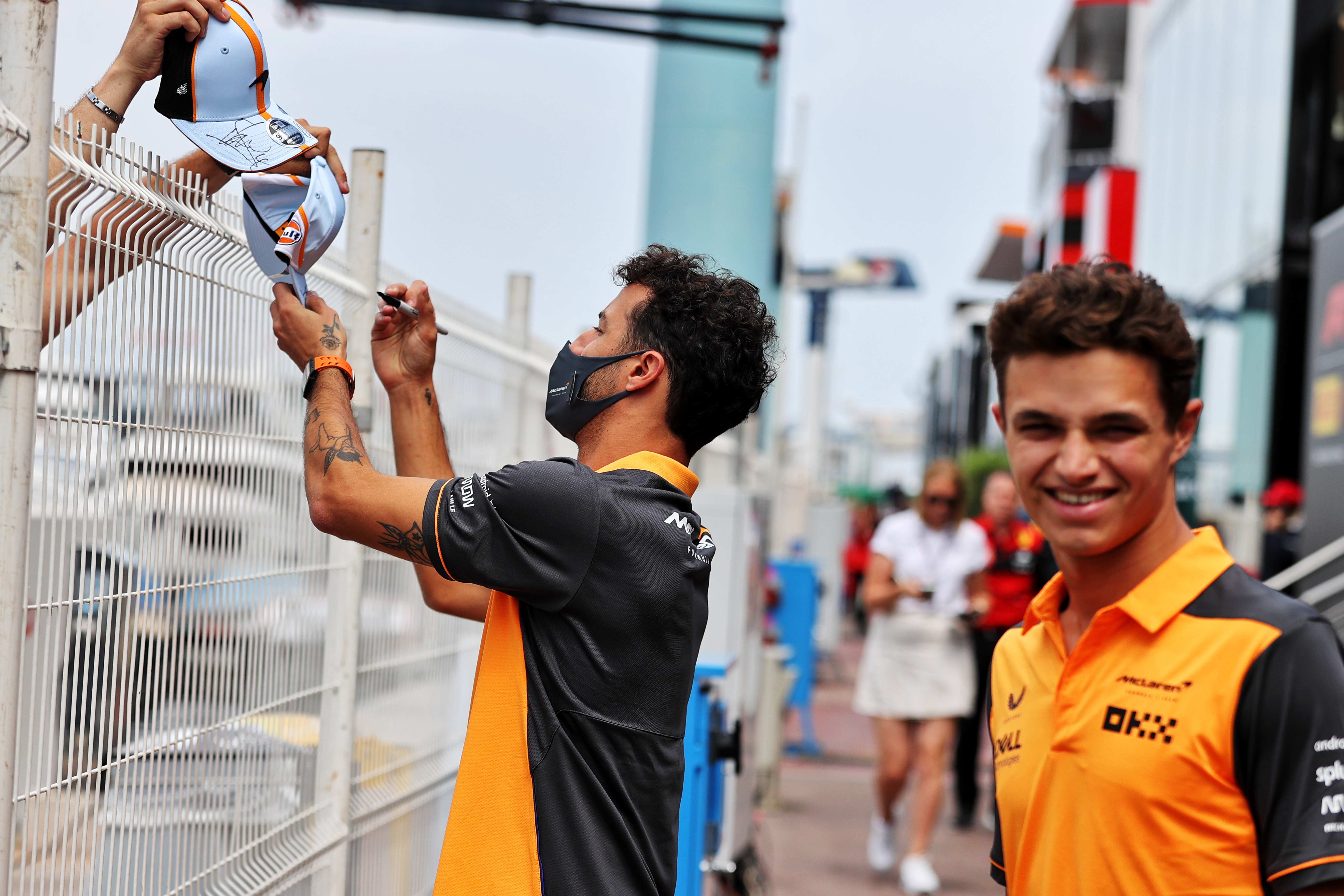 Red Bull locking in its line-up for the next two seasons (Perez's form and any break clauses notwithstanding) means that Formula 1's top three teams have no room at the inn for 2023.
That leaves McLaren as the top team with an element of uncertainty over its driver pairing, and therefore makes it key to the driver market.
Daniel Ricciardo has a contract but it has a break clause, all contracts do, and there is a chance that he won't race for the team next year. If a vacancy does arise then McLaren will be the hottest ticket in town.
That means anyone who has a decision to make on 2023 will surely be holding out to see what happens there. And this will be the big focus now.
But it's not just McLaren's place in the news agenda that Perez's contract impacts. It's also who might be in the frame to replace Ricciardo.
Gasly would surely massively fancy the chance to partner Lando Norris, given McLaren is one of the few teams that would represent a definite step up from AlphaTauri rather than a sideways move.
McLaren may have no interest in replacing Ricciardo with a driver who has a similar driving style on corner entry (which has been Ricciardo's Achilles' heel in 2021 and 2022).
But Gasly's management team should be knocking down some doors at Woking, otherwise, it won't be doing its job. – SM
Aston Martin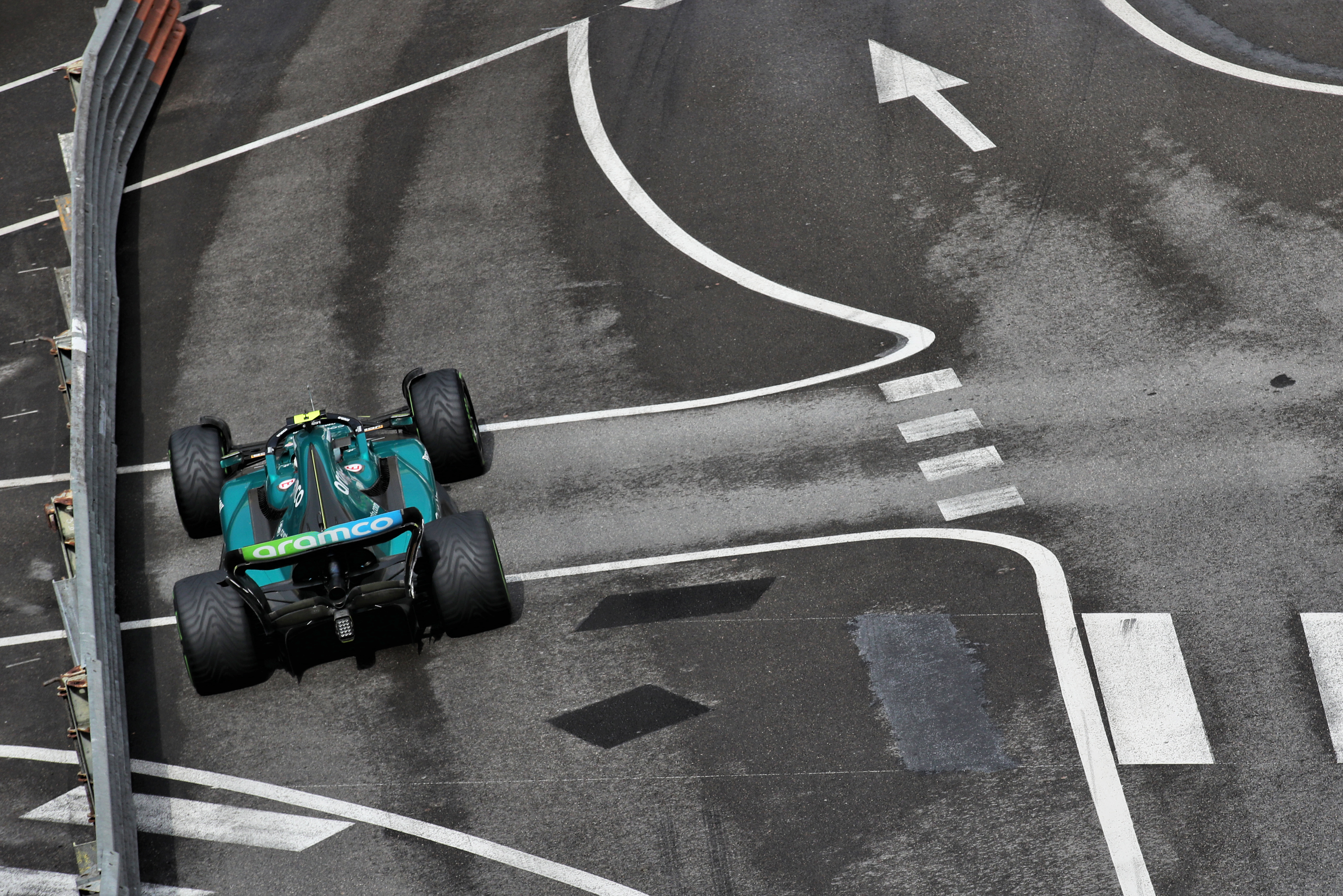 Right now, Aston Martin might not look the most tempting destination for drivers seeking 2023/24 contracts.
It's struggling to even score points in 2022, and it might not even have a vacancy given Sebastian Vettel's form has settled and Lance Stroll is most likely immovable.
But if you're playing a long game, Aston Martin has to still be worth a look.
The resources and ambition here are considerable, Vettel surely won't be on the grid many more years and there have to be question marks over whether Stroll's untouchable status is permanent if the team is serious about eventually winning titles.
Given the profile of the Aston Martin brand and the goals Lawrence Stroll has for this project, it should be top of drivers' lists once the established title contenders and race winners are full.
Its poor start to 2022 has damaged that standing, but it wouldn't take a lot to change that.
You have to imagine that if or when Vettel gives any firm hints that he's not going to be racing in 2023, Aston Martin will be pitching itself to proven race-winner and team leader Gasly. – Matt Beer
Alex Albon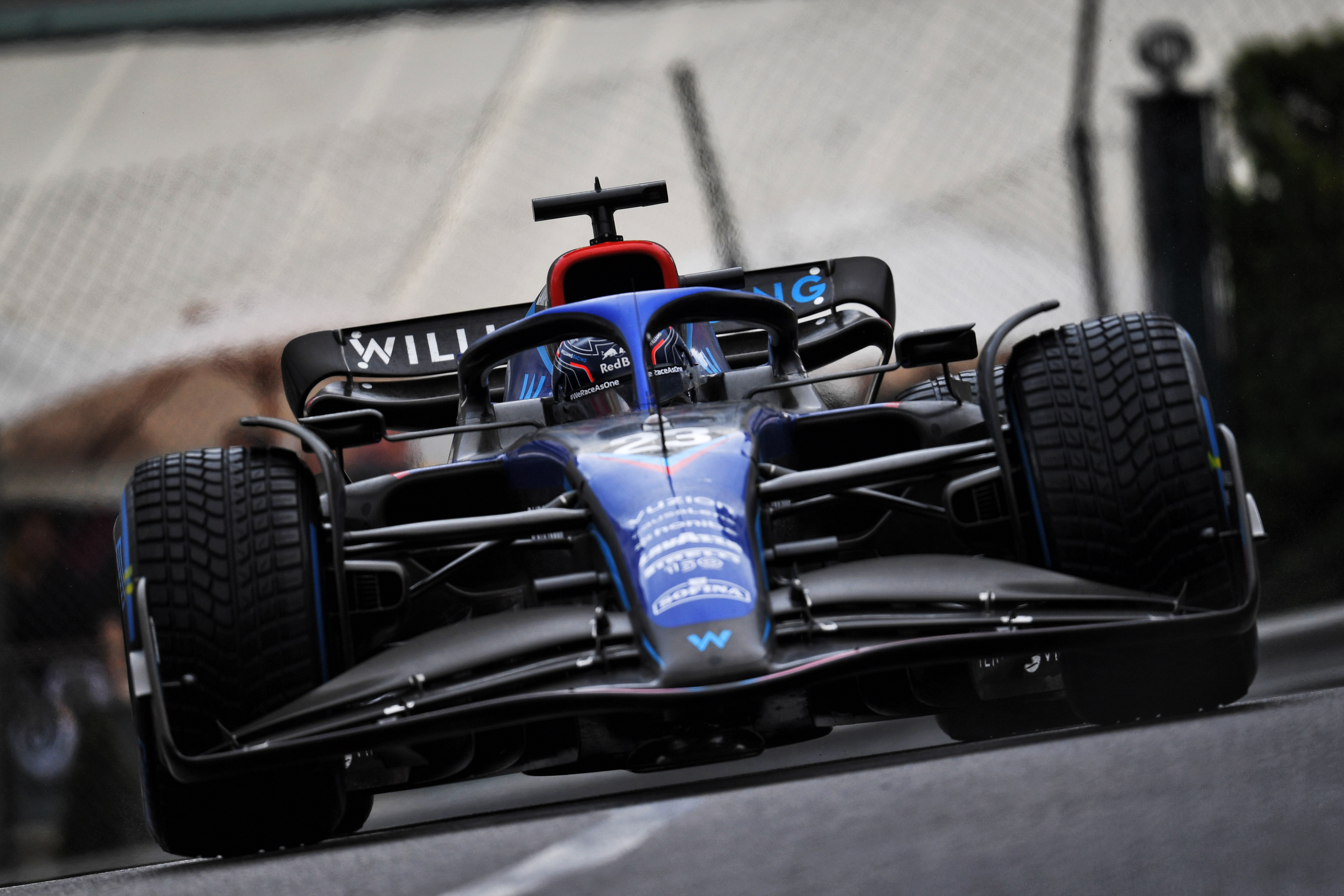 Red Bull only reluctantly released Albon at the end of 2020, having had a lot of faith in and support for him during his time as Verstappen's team-mate.
That wasn't enough to protect him when so many results slipped away during his only full season in the second seat, but there was a school of thought that Red Bull would've really loved Albon (who it still has under contract) to make a compelling case at Williams to be brought back into the fold.
He arguably has, having pulled off some brilliant against-the-odds performances and dominated Nicholas Latifi as comprehensively as George Russell did.
Unfortunately for Albon, that's coincided with Perez really, really hitting his stride at Red Bull so that door has closed.
However, if Perez staying at Red Bull makes it more likely Gasly will extricate himself from the brand's fold, then Albon may well be a more logical choice for an AlphaTauri return than any of the juniors on the programme right now.
And if Red Bull does want to give an F2 graduate a chance in the AlphaTauri slot, Albon is definitely doing enough at Williams to make himself attractive to other upper midfield teams if he decides his current squad isn't going to lift itself off the back any time soon. – MB 
MAX VERSTAPPEN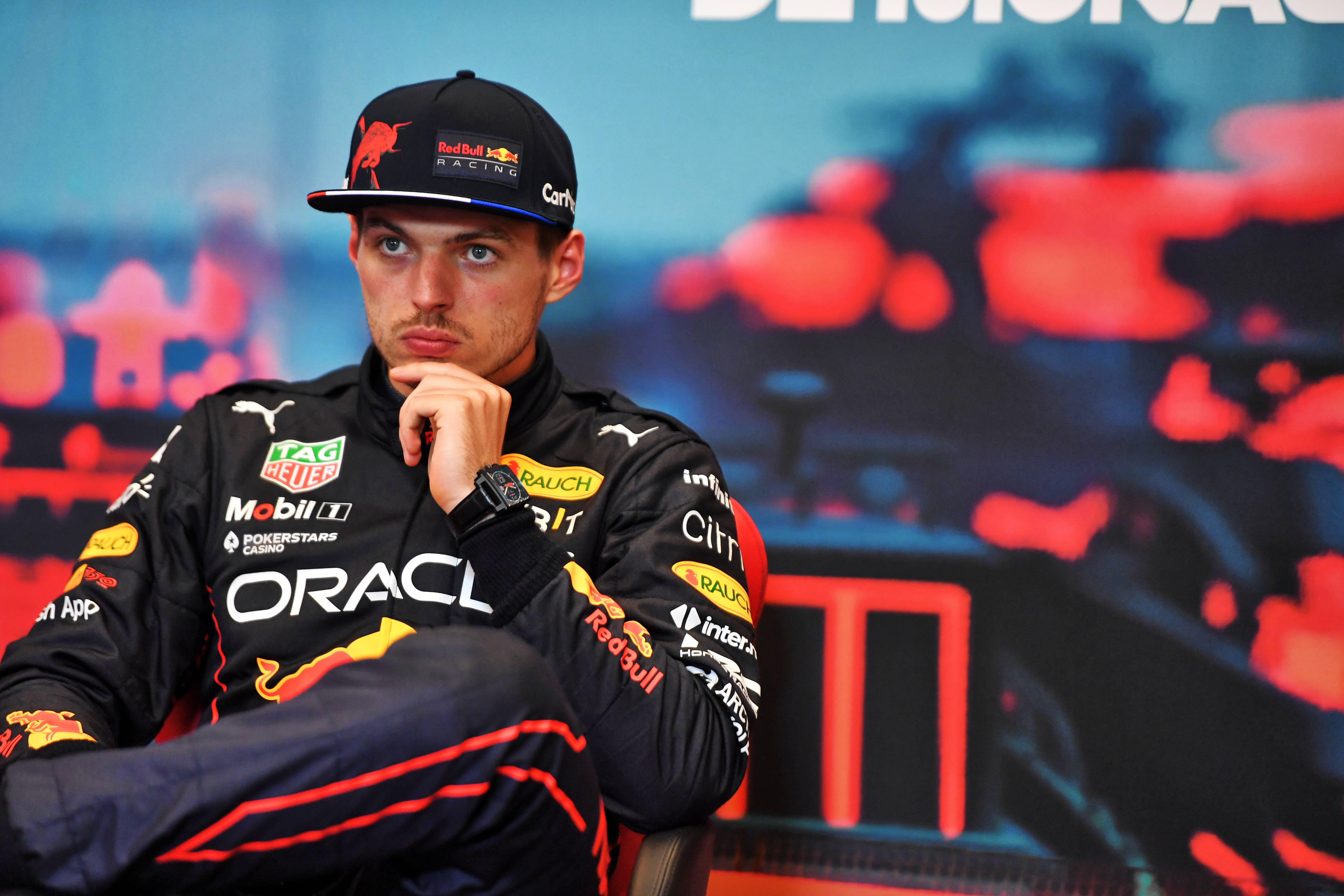 Or should that be Jos Verstappen?
It's ironic that Perez's new deal should come just after a hint of discord in the intra-team relationship prompted by Jos Verstappen's odd suggestion that Red Bull didn't do enough to make sure his son won Monaco rather than Perez.
Does that mean the Verstappen camp might be unimpressed that Red Bull's re-signing a driver now perceived as a threat to Max? Especially as it guarantees he'll be around for another two full years after this one.
Probably not, despite Jos's grumble.
Red Bull's official announcement repeatedly alluded to the teamwork aspect of Perez's performance – and it's safe to bet it wasn't referring to great set-up feedback there, but to how willing Perez has been to assist Verstappen.
His Spanish GP discomfort wasn't so much about the principle of handing a win to Verstappen (he wasn't going to be able to hang on in front once their strategies diverged anyway), but about the suggestion of a broken promise over positions being swapped back around their earlier shuffle. And Perez handled that understandable annoyance with a lot of wisdom and dignity. Even when he's disgruntled, he's a perfect wingman.
Verstappen's view of Perez is still best summed up by the "Checo's a legend" radio giggle that followed Perez's brilliant efforts to delay Lewis Hamilton in Abu Dhabi last year – which was ultimately game-changing as the time lost there denied Hamilton strategic flexibility later on. He knows his title chance is better with Perez alongside him than almost anyone else, so should be delighted with this news.
Easy to imagine that changing if there are many more weekends like Monaco when Perez is Red Bull's pacesetter, though. – MB