Mercedes' protests following Formula 1's controversial, title-deciding Abu Dhabi Grand Prix have been dismissed by the stewards.
It means the result of the race stands and Max Verstappen is both the race winner and world champion, so long as Mercedes does not appeal the verdict.
Verstappen overtook Hamilton on the final lap of the race after a late safety car period and a controversial decision by FIA race director Michael Masi to restart the grand prix immediately after allowing the five lapped cars between Hamilton and Verstappen on the road to unlap themselves.
Hamilton had been leading comfortably before the safety car and was on course to win his eighth world championship, while Red Bull rolled the dice under the late caution period and stopped Verstappen for soft tyres.
That gave the Dutchman the decisive advantage when the race resumed the way it did.
Mercedes launched two protests, one against the classification established at the end of the competition based on the safety car protocol not being followed and one against Verstappen briefly overtaking Hamilton while behind the safety car preparing for the restart.
Both have been thrown out by the stewards.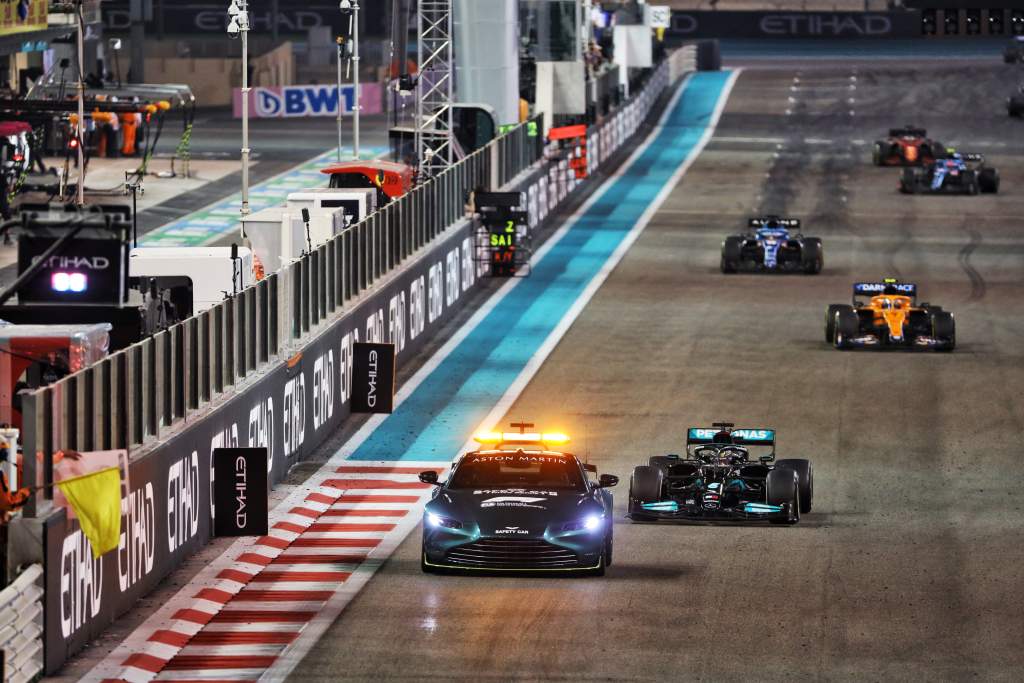 Article 48.12 of the sporting regulations covers the procedure under the safety car and it demands that "unless the clerk of the course considers the presence of the safety car is still necessary, once the last lapped car has passed the leader the safety car will return to the pits at the end of the following lap".
As the five lapped cars were given the order to pass the safety car on lap 57, the safety car should therefore have returned to the pits at the end of the following lap – lap 58 – rather than at the end of lap 57 to permit the one-lap dash to the flag.
However, the stewards have argued that another part of the sporting regulations – Article 15.3 – that gives the race director "overriding authority" in several areas including the use of the safety car.
The stewards determined that while the article Mercedes contested had not been "applied fully" it was overridden by the "safety car in this lap" message being displayed because that makes it mandatory to withdraw the safety car at the end of that lap.
They also felt they would need to shorten the race retrospectively to satisfy Mercedes' request to remedy the matter by amending the classification to reflect the positions at the end of the penultimate lap, and considered that "not appropriate".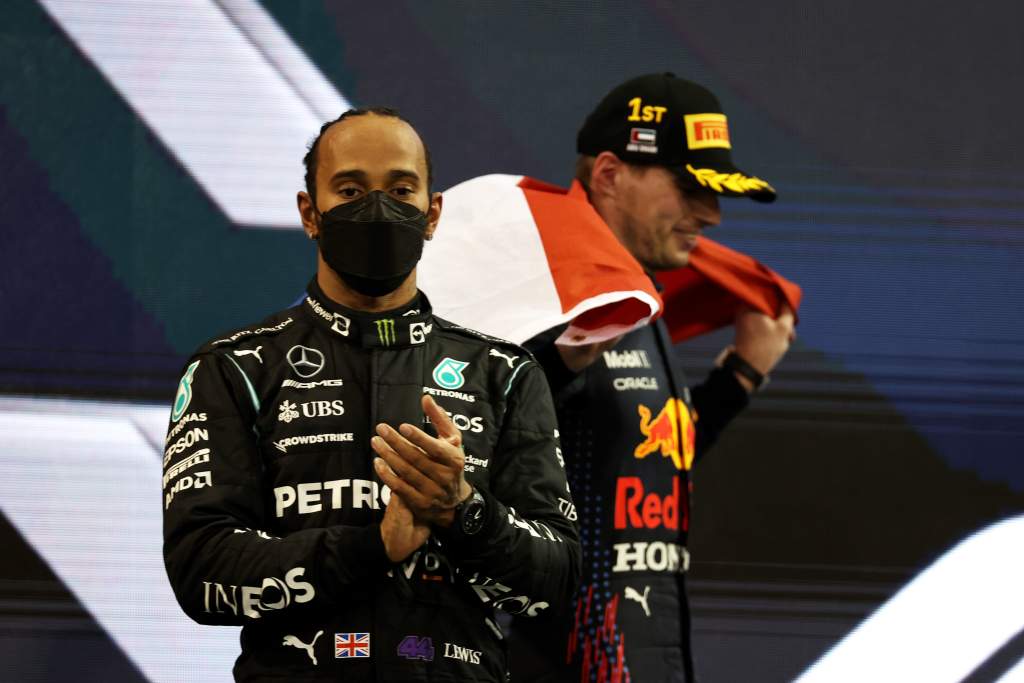 It is to be determined whether Mercedes will appeal this stewards' verdict to the FIA's international court.
On the first protest, the stewards' report acknowledged that Verstappen had edged ahead slightly as he and Hamilton prepared for the restart and the one-lap dash to the finish.
But the stewards said the fact he had immediately dropped back meant no punishment was necessary.