Lando Norris felt the one-lap shootout for the Formula 1 title in the Abu Dhabi Grand Prix was "obviously made to be a fight, it was for the TV".
Lewis Hamilton had been leading comfortably before a late safety car and was on course to win his eighth world championship.
Red Bull rolled the dice under the late caution period and stopped Max Verstappen for soft tyres, then FIA race director Michael Masi decided to restart the grand prix for one final lap immediately after allowing the five lapped cars between Hamilton and Verstappen on the road to unlap themselves.
That gave Verstappen the decisive advantage when the race resumed, allowing him to overtake Hamilton on the final lap of the race to clinch his first championship in dramatic circumstances.
McLaren driver Norris admitted it is "very tricky" to judge the way the safety car was handled and also "controversial".
Asked by The Race if he was surprised as one of only five cars to get the call to overtake the safety car and unlap himself, Norris said: "Yes. I didn't actually know it was only the first few, up to Max.
"So it was obviously made to be a fight, it was for the TV of course, it was for the result.
"Whether or not it was fair, it was not up to me to decide. I just have to say congrats to both drivers."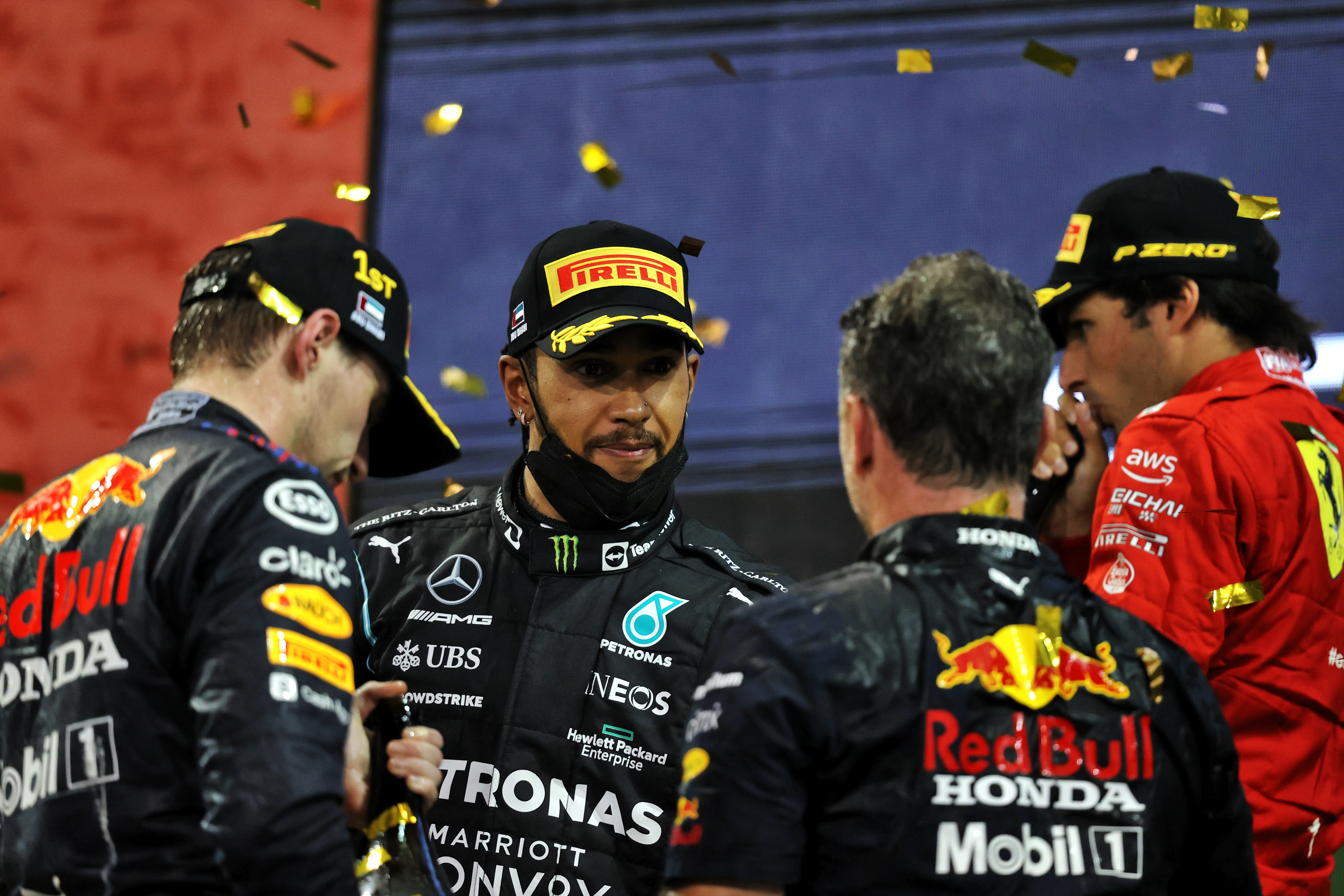 He added that "to suddenly do it just for the final lap and for a one-lap shootout, I'm a bit surprised by".
George Russell, who will race for Mercedes next season, was an early retiree from the grand prix and tweeted his outrage at the way the conclusion played out almost as it happened.
He first tweeted "THIS IS UNACCEPTABLE!!!!" and in a follow-up wrote: "Max is an absolutely fantastic driver who has had an incredible season and I have nothing but huge respect for him, but what just happened is absolutely unacceptable.
"I cannot believe what we've just seen."
Norris's McLaren team-mate Daniel Ricciardo was the first lapped car who was not allowed to overtake the safety car queue which left him directly behind Hamilton and Verstappen at the restart.
He said: "I was confused because I got that message that they won't overtake, through my head I thought 'OK, that seems OK, I guess fair because Lewis had such a lead and Max has newer tyres and this way he has to cut through a few cars if they're going to restart the race'.
"And then I saw some cars overtake, so I asked 'what do I do? do I pass?' and I think Tom said 'no, you have to stay here'.
"So… I've literally got front row seats for the last lap. And I'm also on a new soft, or a newer soft, so I was like 'do I pass both of them?' – no, I'm just kidding!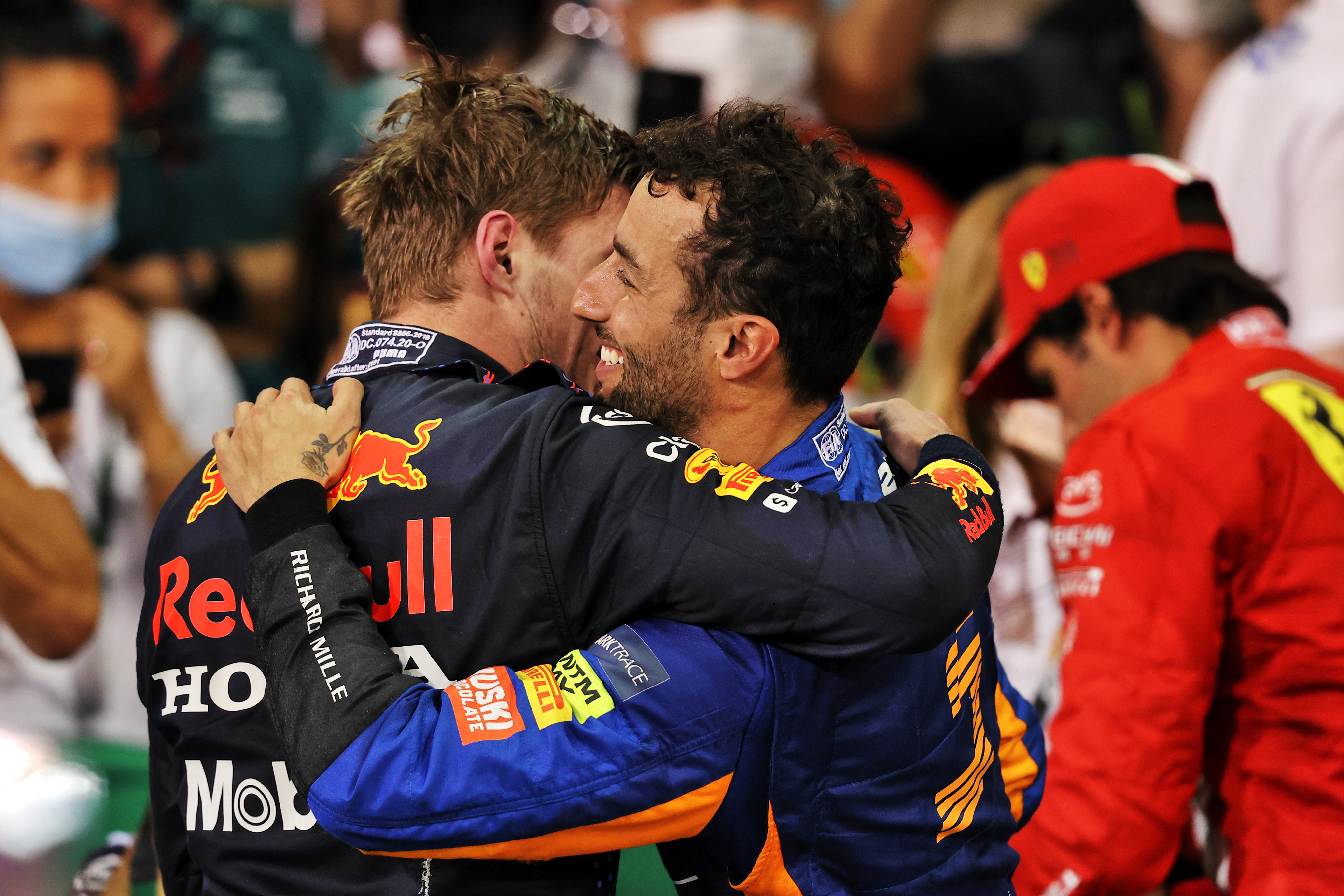 "But I'm honestly a bit speechless. I don't know what to make of all that, I really don't. Speechless, I need to see how it all came about."
Alpine driver and two-time world champion Fernando Alonso, who has often been critical of the officials this season, said he understood the desire to finish the race under green-flag conditions.
He said the fact it set up a one-lap fight for the race and the title was "unbelievable" and that F1 was a huge winner from the 2021 season.
"I'm not a fan of finishing under the safety car, I understand that they push to finish under the green flag," Alonso said.
"I think it was not much we could do there. But the sport, in general, was the big winner of this year.
"To have two guys tied on points in the last race, and fighting wheel to wheel in the last lap of the last race, maybe we will not see it anymore in our lives.
"These guys, they both needed to win to finish in front of the other. So, it was unbelievable – well done to F1 in general."