Mick Schumacher says a "10 centimetre" error caused his huge crash at the Monaco Grand Prix.
The Haas driver made a mistake and broke his front wing in the early stages of a rain-affected and delayed race.
He was therefore the first driver to gamble on a switch to the slick tyres, fitting the hard compound and prompting many others to follow suit in the following laps.
Seven laps into his slick-tyre stint Schumacher lost control of his Haas on the entry into the Swimming Pool section and initially nosed the right-hand side barrier before smashing into the Tecpro barrier on the outside of the entry to the Swimming Pool.
While his car was recovered under the safety car at first, the red flag was soon required with extensive damage to the barriers and Schumacher's VF-22 split in two.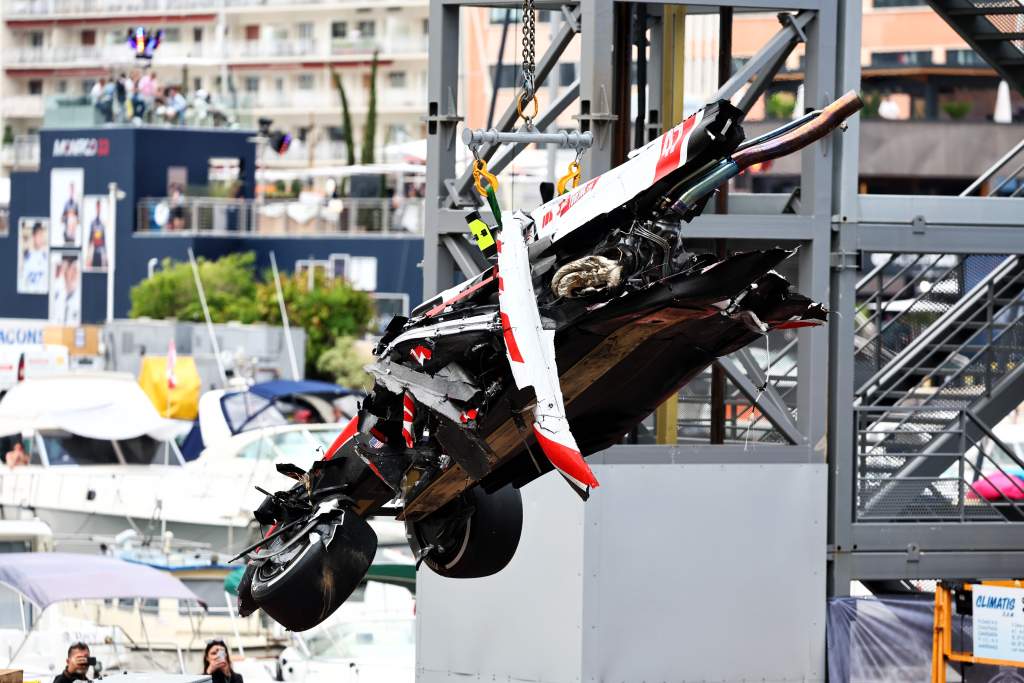 Schumacher emerged unhurt from the crash but was perplexed about its origin.
"Yeah, it felt super weird," Schumacher said after the incident.
"From what I saw on the video, it seems like we were 10 centimetres further out, and that kind of triggered a wet patch with front wheel, which translated into rear wheel slide and that's where the rear came around.
"I tried to correct it, that's why it went to left.
"Very unfortunate and very annoying."
Schumacher shrugged off the scariness of the accident, reiterating that it's "just annoying".
"In terms of pace, we were definitely there and it's just a matter of keeping it on track – unfortunately, I wasn't able to do that," he added.
"The pace felt strong, and it felt like we were able to attack and push. Unfortunately, I went a bit too wide."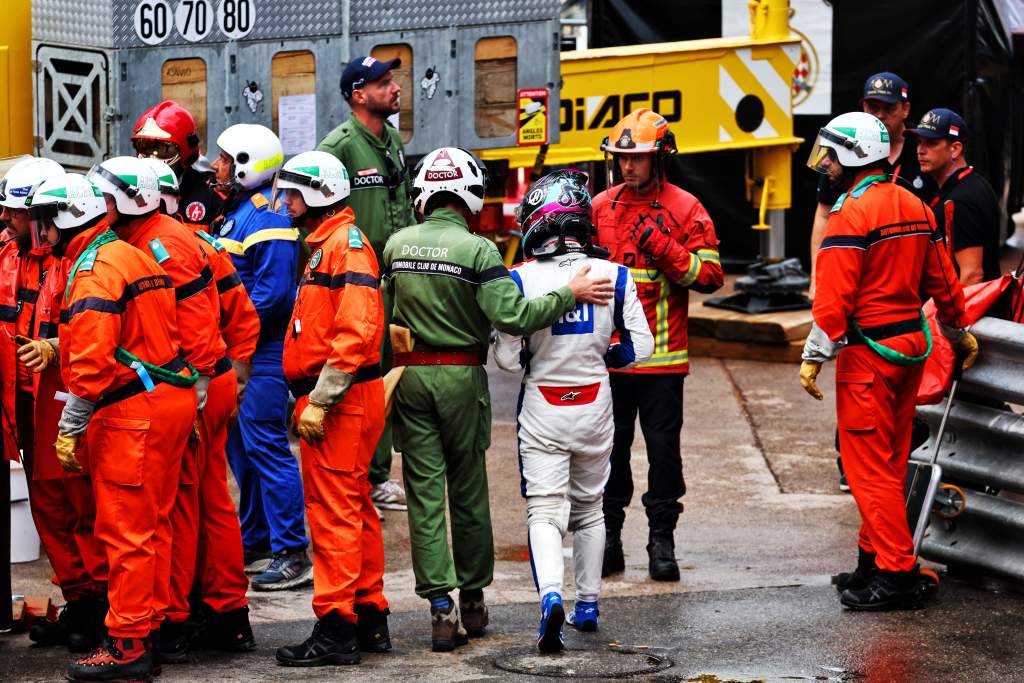 Schumacher's wait for his first F1 points finish continues after some recent near misses, including Schumacher colliding with his mentor Sebastian Vettel while fighting for points in Miami.
His team-mate Kevin Magnussen also retired after 19 laps with a power unit issue and believes he lost a points finish.
He was running in 11th place behind Valtteri Bottas at the time who eventually finished in ninth place for Alfa Romeo.
"We had to retire the car – there was nothing we could do about that, sadly," Magnussen said.
"I really thought our pace in the race was good considering we were on a full wet on a dry line, I had been able to keep [Pierre] Gasly behind until our issue and I was closing on Bottas.
"It would have been really exciting around the pitstops to see what could have happened.
"It's unfortunate with no points today even though I think we had the car to do it."