The long delay before Formula 1's Monaco Grand Prix finally started was caused by a power supply issue that also meant a standing start was not possible later on.
Heavy rain minutes before the race threw the start of the grand prix into disarray as teams had to scramble to switch to suitable tyres.
The FIA delayed the start while monitoring a severe downpour approaching the circuit, and it made full wet tyres mandatory for safety reasons because there had previously been no wet running this weekend.
But that triggered a delay that ultimately lasted a full hour before the race finally began at 16.05 local time.
This was despite the rain easing and the FIA's weather radar showing no major downpour approaching the track again.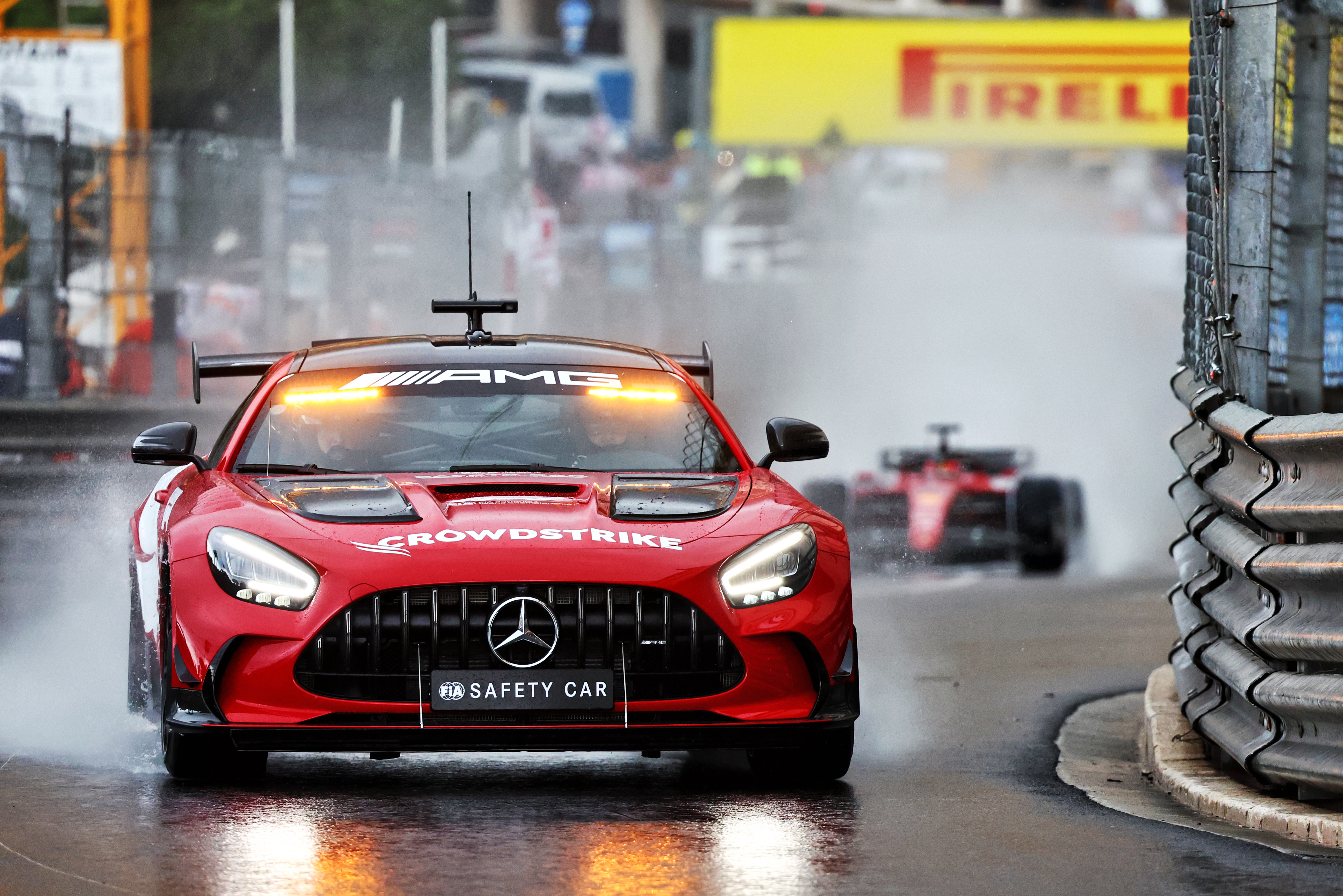 The Race understands that the cause of this was a power cut triggered by the initial heavy rain.
This affected the start control systems that had to be fixed before the race could begin. It also impacted the manner in which the race started, and restarted later on after a red flag.
Race control ordered a rolling start instead of a standing start, despite track condition being so good that within just a few laps several cars were on intermediate tyres.
Later in the race, after a red flag, the grand prix resumed with another rolling start despite the track being dry.
The Race understands that the power issue impacted the start lights, which could not be sorted in time.
The FIA confirmed that the late rolling restart was "primarily to concerns that the start systems would not be functioning properly" but added "it was also a consideration that there were inconsistent grip levels on the grid due to the drying track".