Mick Schumacher reached Q2 for only the second time in his Formula 1 career in qualifying for the Turkish Grand Prix and was even dreaming of the "far-fetched" possibility of making Q3 given the pace of the Haas.
Schumacher was 14th-fastest in Q2 having set his lap time on used softs thanks to running all three of his available sets during Q1.
His fastest time was 0.558s off 10th-quickest Lando Norris, but he felt he would have shaved off several tenths had he not had to abort his final lap thanks to Lance Stroll's spin exiting Turn 1.
While this was Schumacher's second appearance in Q2, he was unable to run in the session the last time he reached it because he had crashed during Q1 in qualifying for the French Grand Prix having set a time good enough for the top 15.
Not only did that end his participation in qualifying, but it also triggered a stoppage that contributed to him making the cut thanks to others having their Q1 compromised.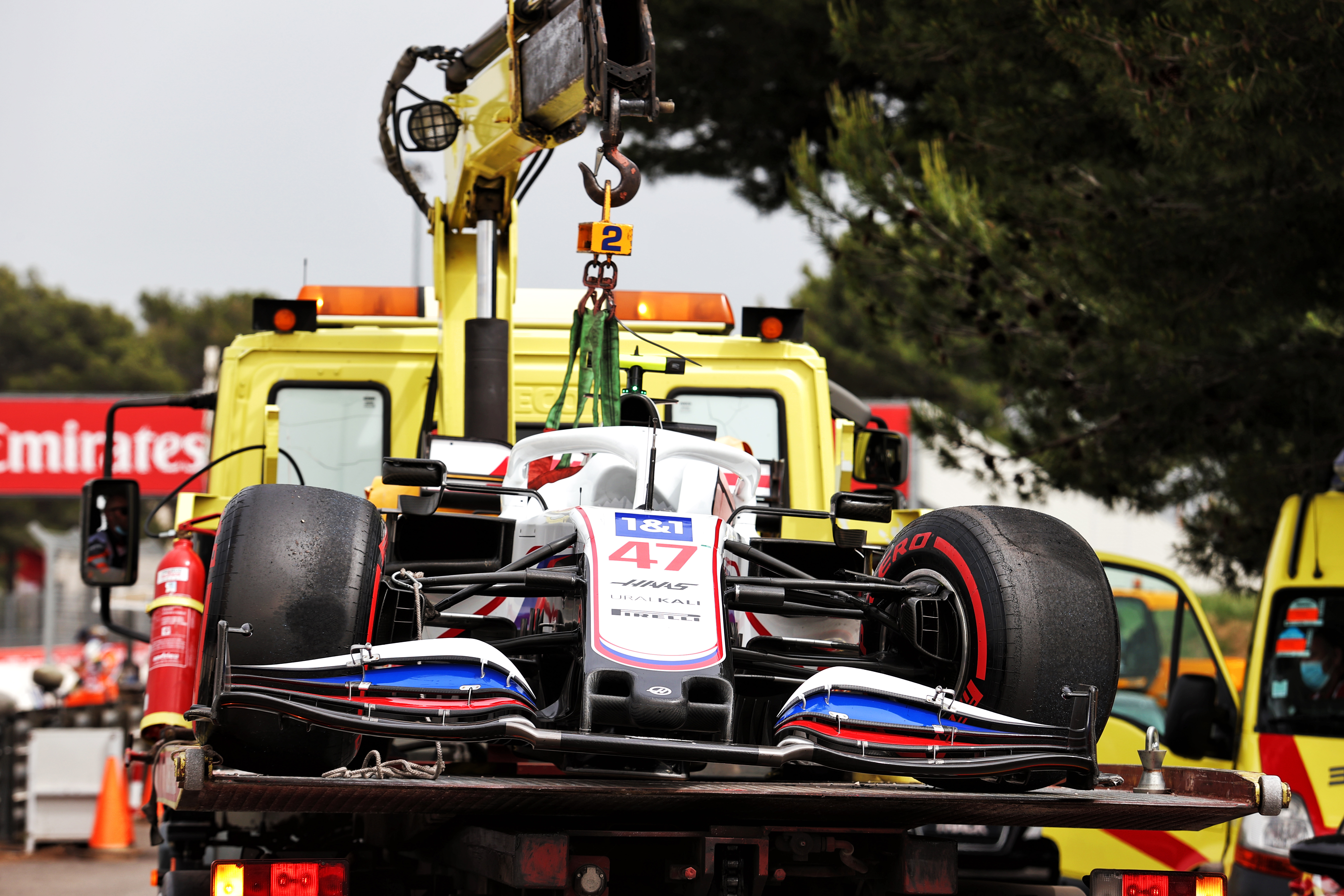 When asked by The Race if he felt Turkey was his first 'proper' Q2, given the circumstances in France, Schumacher replied: "Yeah, definitely".
He continued: "We got to drive this one, fortunately. So I was happy to do that and happy to be able to get the chance to even think about Q3.
"I know it's far-fetched, but it would have been great to have that opportunity.
"The car felt great, we as a team did a really good job and I'm just really, really happy right now."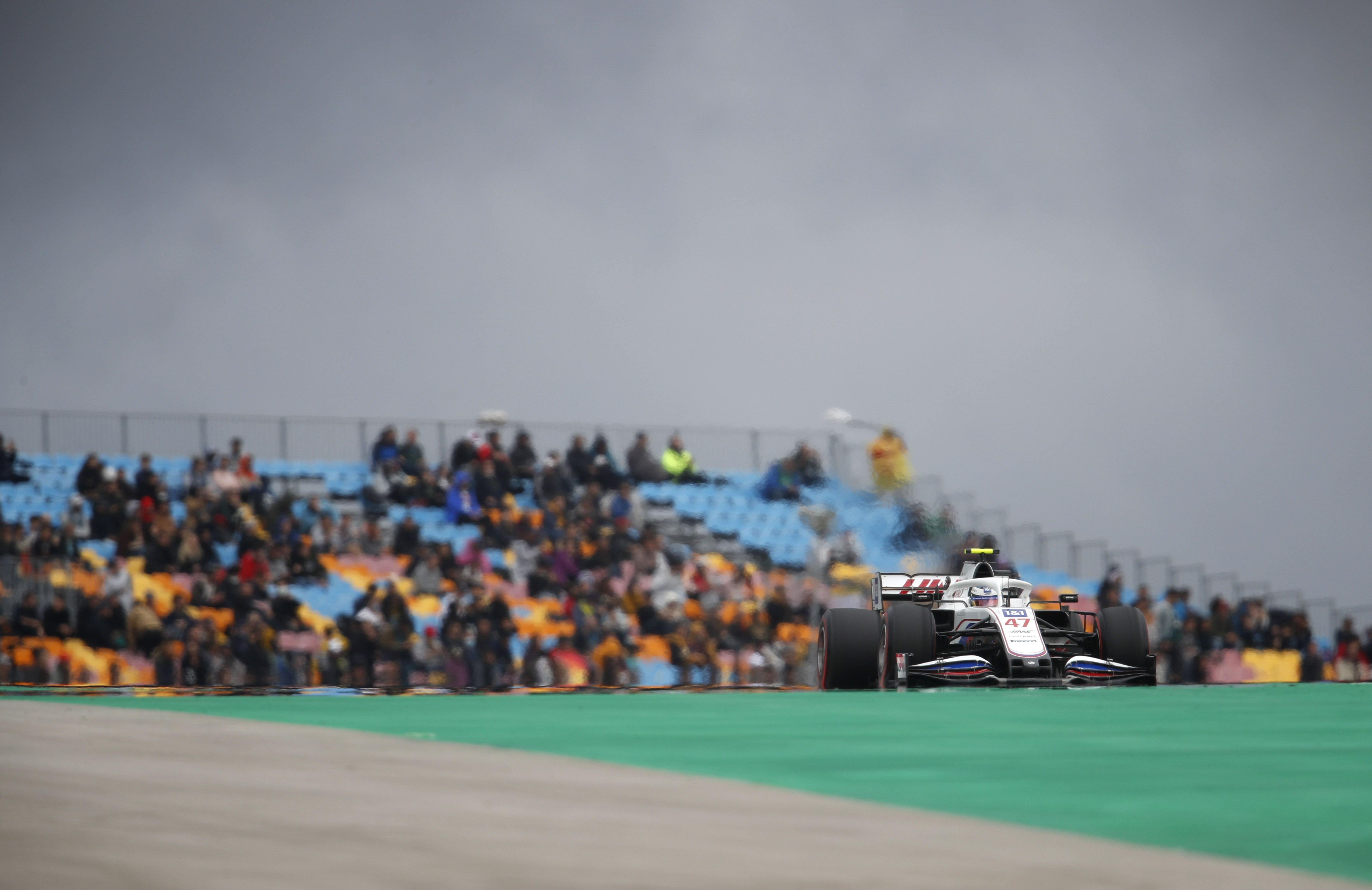 Schumacher felt there was time left on the table thanks to a combination of not being able to set a time on his final Q2 lap and benefit from his personal improvement and the track evolution.
Had he also been able to capitalise on fresh rubber, given he was the only driver not to have fresh softs potentially available for Q2, this would also have given him a greater chance – especially with Ferrari's Carlos Sainz not running thanks to a back-of-the-grid penalty for taking a new power unit, Williams driver George Russell's last-corner error while on course for Q3 and the fact that the majority of runners opted to set their times on mediums.
"Taking into consideration that George had a mistake in the last corner and he was on a very good lap, I don't know how much further I would have gone," said Schumacher.
"But if I would have had my last lap, I probably could have improved by two or three tenths, not knowing how much the track evolution was but just by pure driving improvements. So definitely there was some in it.
"I don't know if it was possible, Yuki [Tsunoda] just slid in with the C4 [soft] but we were quite level with him, so maybe it wasn't that far after all.
"We just didn't have the tyre at that time to probably do as big a jump as we were hoping for."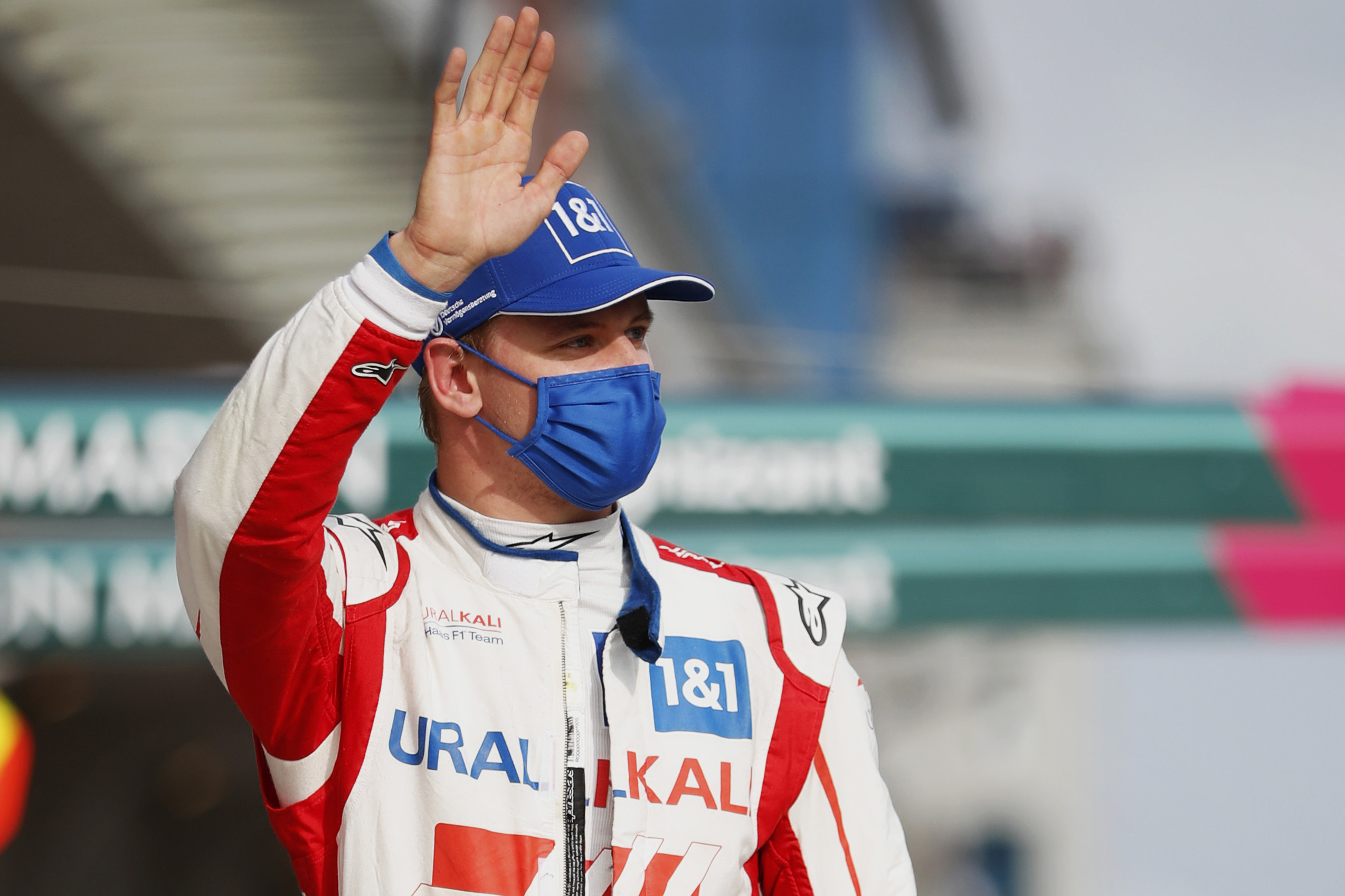 That Schumacher can even imagine a scenario where reaching Q3 was possible is indicative of how strong his and the Haas team's performance was this weekend.
But despite talk of Q2 and Q3, the real heavy lifting was done during Q1 where Schumacher – benefitting from a new seat that he joked was his "lucky charm" – thrived in the difficult conditions that he revels in to set the 14th fastest time, notably outpacing Aston Martin's Sebastian Vettel and McLaren's Q1 dropout Daniel Ricciardo.
With Q1 starting with damp patches and more rain expected, it was a dash to take to the track and Schumacher was able to be near the front of the queue thanks to his Haas team being at the bottom end of the pitlane.
This allowed him to start his first flying lap fifth on the road, behind only the Alfa Romeo and Williams drivers.
But that first lap came unstuck immediately as he was one of nine drivers to have their opener deleted for a track limits infringement.
In Schumacher's case, despite a conservative approach he picked up understeer and thanks to having to crank extra lock on, the rear stepped out on him when the front stopped sliding and he wobbled onto the run-off area. He then confirmed "Turn 1 is still decently wet" and that he felt his tyres weren't up to temperature.
At the second attempt, he was very tentative into Turn 1 but still had a rear-end snap towards the exit of the corner. This followed a busy moment as he scrabbled for grip in the transition from the Turn 5 right-hander into Turn 6, with multiple steering inputs as he hustled the car over while correcting the rear end.
He posted a 1m29.132s on that lap, which briefly put him eighth – although by the time he pitted at the end of his fourth lap for a fresh set of softs and to have some extra front-wing flap dialled in he had been shuffled back into the dropzone. At that point, he was 0.327s quicker than team-mate Nikita Mazepin.
He improved his time on the first lap of his second run, again with moments in Turn 1 and coming out of Turn 4. But after a cooldown/recharge lap, a moment exiting Turn 1 meant that he was all over the exit kerb as he gathered it up and exceeded track limits.
As a result, that lap was deleted but race engineer Gary Gannon called him into the pits for a quick turnaround as there was time to take a third fresh set of softs, add "another big chunk" of front wing flap and give Schumacher one more lap.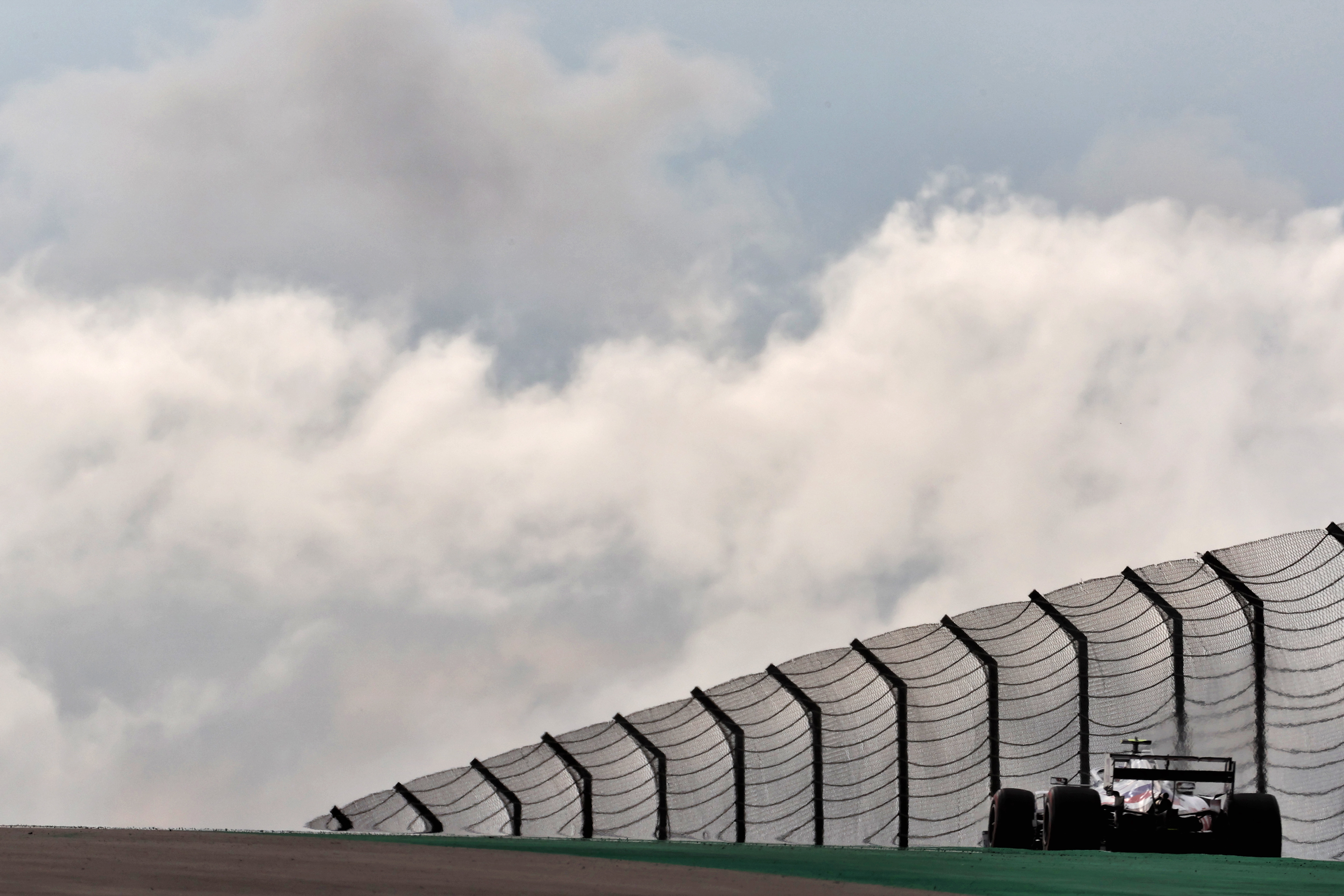 By the time he left the pits, he had been relegated back into the dropzone but he had enough time to complete an only fractionally more brisk than normal out-lap and put in his Q2 lap.
As was the pattern with his other laps, Turn 1 was a challenge as the front end slid, meaning he had to be a little more aggressive with the lock mid-corner to get the car rotated. This meant the rear slid once the front end gripped, but a fast correction ensured he was able to prevent the car sliding beyond track limits when he was on the exit kerb.
It was a similar story coming out of Turn 4, with several lightning-fast steering inputs as Schumacher kept the rear in check while trying to drag the car to the right-hand side of the track for the entry to Turn 5.
Asked by The Race how close to the edge he was in Turn 1 on his crucial final lap, Schumacher replied: "Everybody was quite close to it".
He added: "That's probably what gave us the opportunity to be this close and in Q2 because it caught out a few drivers and we just managed to keep it on the grey stuff and not go over track limits and be more consistent.
"It was the same in Turn 4. Turn 4 was also very damp still, big oversteers on exit and it was more of a dance with the car than it being planted. I just really enjoy that."
Schumacher certainly looked at home with the car dancing with his corrections and abilities to drive to the available and ever-changing grip in Q1 in particular. His reward is only 14th on the grid, but that counts as a rare victory in this most challenging of rookie seasons with back-of-the-grid Haas.