The ecstasy of having set the fastest lap in Turkish Grand Prix qualifying experienced by Lewis Hamilton was ever-so-briefly rained on by the realisation he was not the polesitter.
Not in terms of actually starting from first place, mind you, as Hamilton and everyone else knew he had the 10-place grid penalty hanging over him well before qualifying, and it would've obviously been a much bigger bummer had it been something that only came out after the pole position.
Instead, the actual minor annoyance was learning the fact that he wouldn't go down as having the 2021 Turkish GP pole position in the history books.
"Well, I still… I get recorded the pole, right? No? Ah, dammit," Hamilton said while chuckling.
Asked subsequently whether it bothered him that Formula 1's penalty and stats philosophy is such that the quickest driver in the pole shootout isn't always credited with that pole statistically, Hamilton said: "I don't really know. I mean, I got pole. I don't think the penalty should affect that, necessarily, but I don't really care, to be honest."
So, not a massive issue, clearly. And Hamilton would probably gladly forfeit not just this 'pole' but each of the 101 pole positions he officially has in his F1 career if it guaranteed him 25 points this Sunday.
But let's not discount the matter completely. F1 has a long, proud history, and pole positions are probably the third most-prestigious metric by which a driver can be judged – behind titles and wins. Drivers don't just celebrate pole because they're starting on first, they celebrate pole because it's an achievement in itself.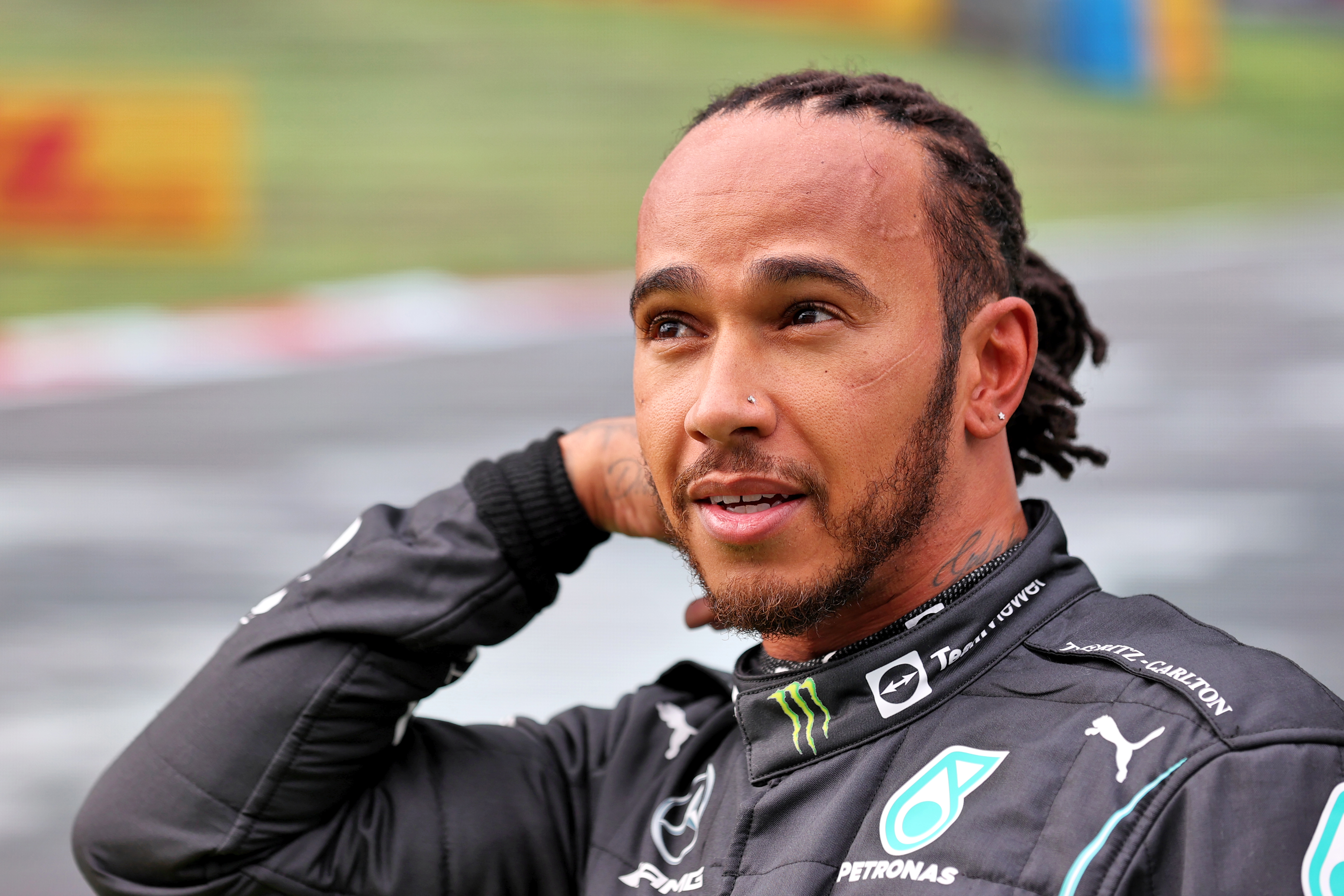 Hamilton's brief and very jovial disappointment isn't the first time the definition of pole position in F1 has come into focus this year.
From a purely literal interpretation there is of course no issue – having pole position means starting first, and F1 used exactly that guidance when it decided that under the new sprint format pole would go to the sprint race winner, because they're the one who'll be starting the actual grand prix in first.
But it certainly drew a mixed reaction, and it clearly doesn't sit right with some that both sprint weekends have now produced a result where the quickest driver in qualifying – Hamilton at Silverstone, Valtteri Bottas at Monza – didn't get credited with pole.
"I think on the sprint weekends, definitely, the fast man in qualifying should be handed the official pole award and pole position for records and also in a situation like this," said Bottas after inheriting pole position in Turkey. "Lewis had the fastest single lap."
"Yeah, similar comment. The guy who does the fastest lap should deserve pole position," said Red Bull's Max Verstappen, who took the official Silverstone pole by winning the sprint race and inherited the official Monza pole by finishing second in the sprint to Bottas, who was guaranteed engine penalties for the grand prix itself.
Despite the definition of a pole position, the drivers' view seems a fairly popular stance: that as a stat pole should reward those fastest over one lap regardless of whether they start the race in that position.
OK, so sometimes the fastest lap in a weekend is actually set in Q2 or Q1 or even practice due to weather conditions, but having it as the fastest legal lap in the final qualifying segment makes intuitive sense.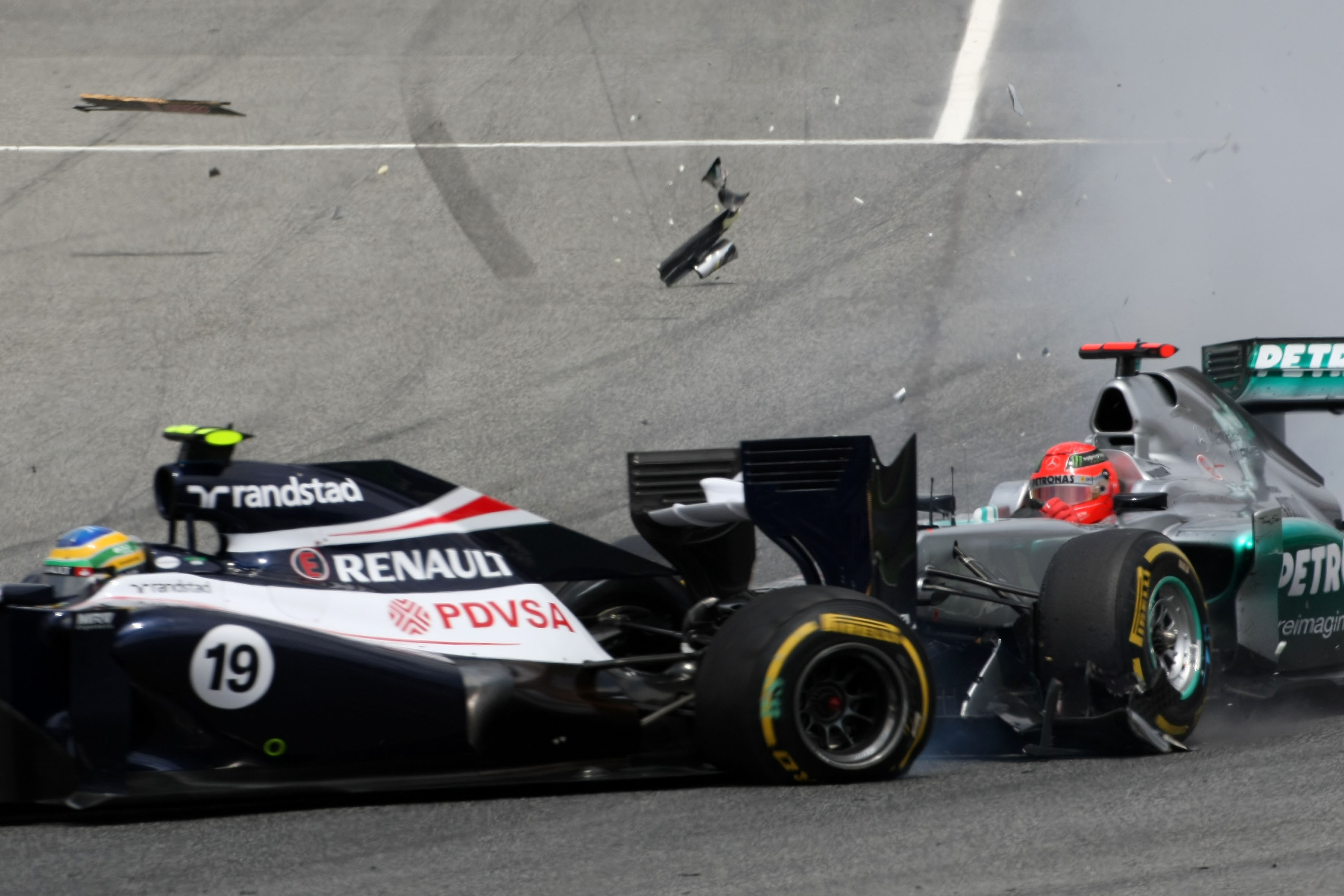 After all, doesn't it still rankle a little bit that (and yes, I appreciate this is the first example that comes to mind always) Michael Schumacher has no poles from his stint at Mercedes even though he was quickest in the Monaco Grand Prix qualifying in 2012, only to move down the grid for a collision with Bruno Senna in the previous race?
That penalty was completely justified – it was an outrageously clumsy clash – but the move had nothing to do with Monaco qualifying where Schumacher was rightfully quickest.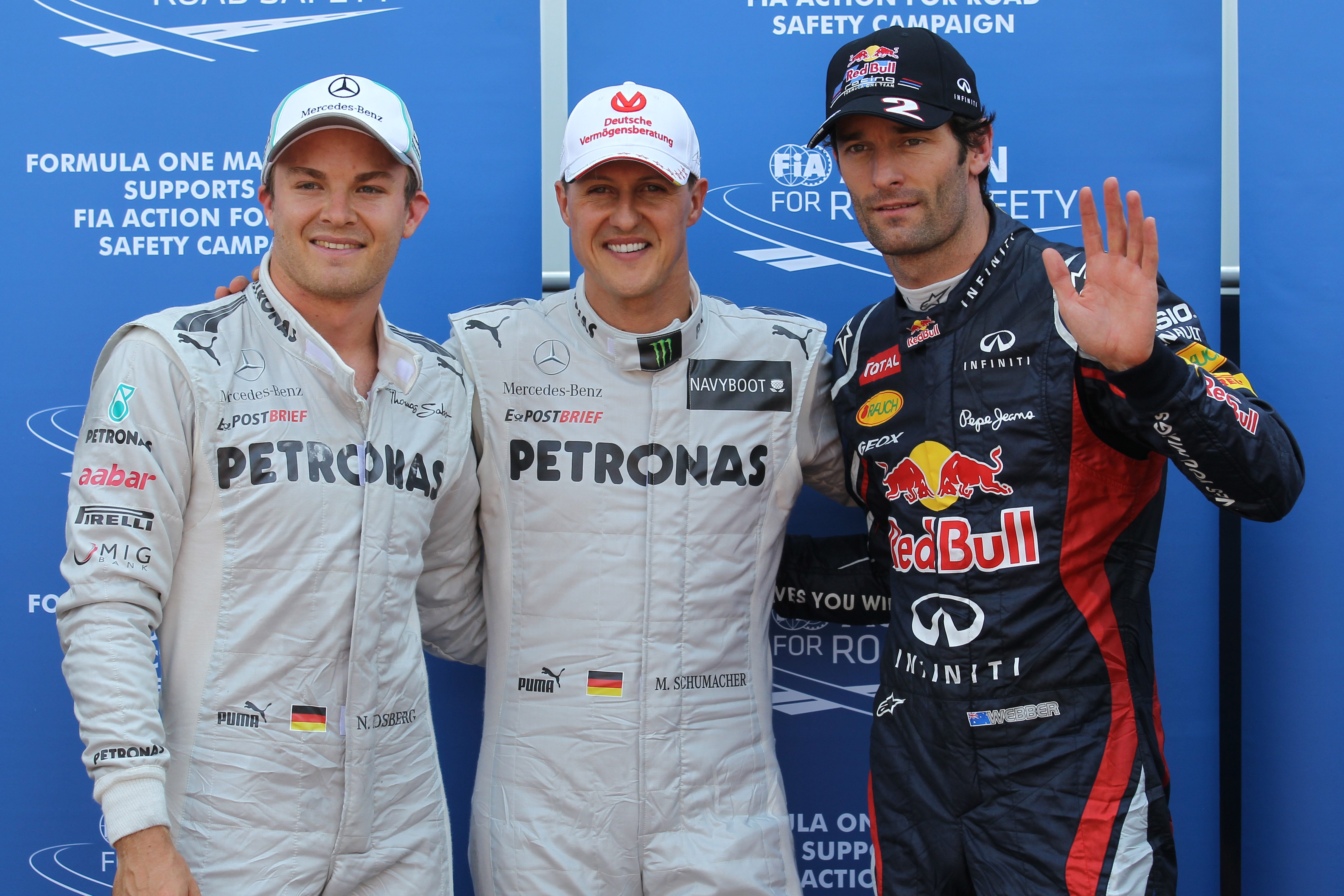 Now, there's a reasonably convincing if massively pedantic argument that the situation here is not the same.
Hamilton's grid penalty was because he went above engine allocation and fitted a fresh ICE, which can be construed as an unfair advantage in terms of the pole chase – an advantage that, you could argue, he's being penalised for by being made ineligible for pole.
But, as long as the car is legal, differentiating between incident penalties and component penalties for whether a pole counts or not would be splitting hairs to an even larger extent than this whole debate represents in the first place.
It's worth noting that in F1's counterpart at the top of the two-wheeled pyramid, MotoGP, the approach taken is exactly the one the likes of Bottas and Verstappen prefer to see.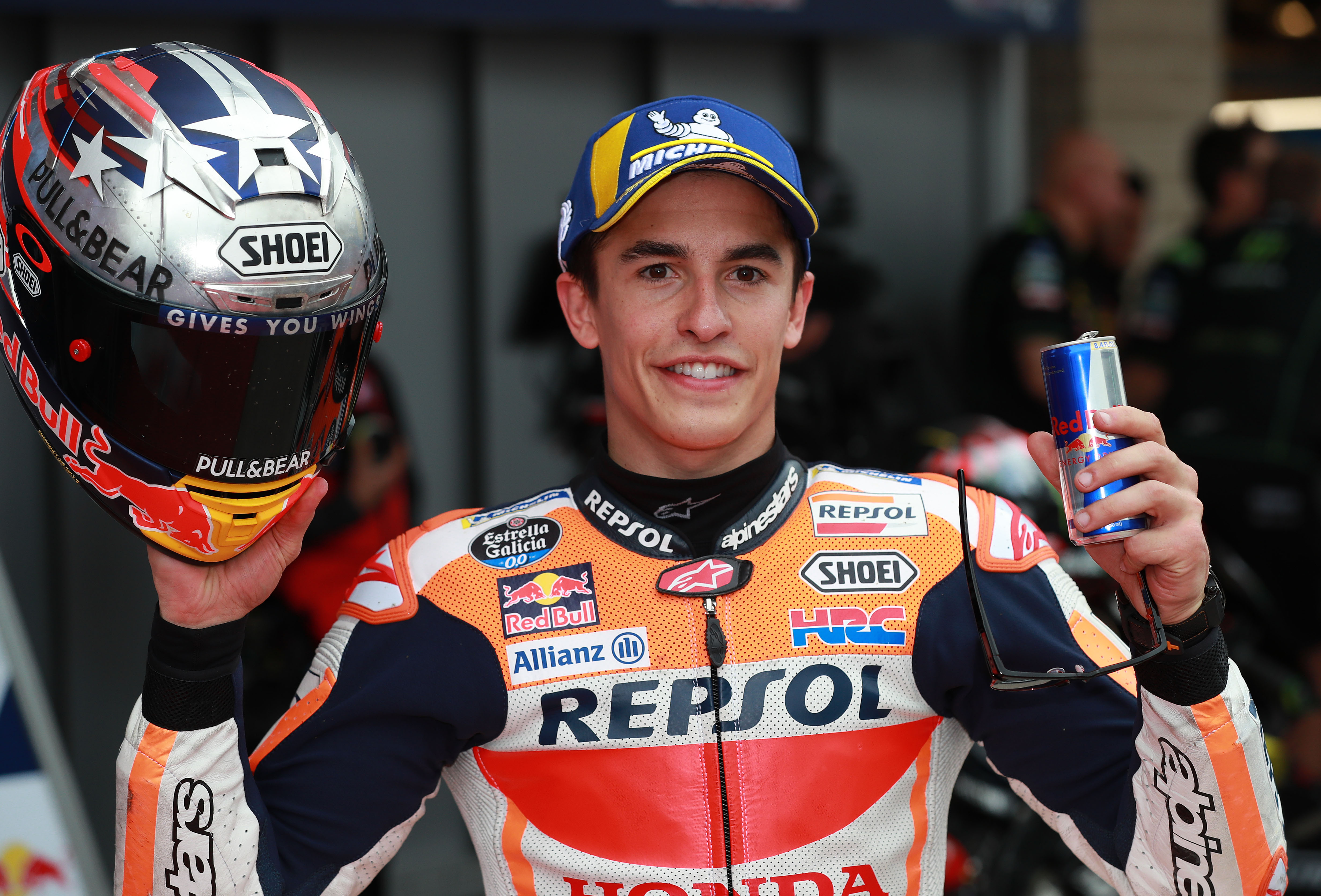 MotoGP, of course, has a much more laissez-faire approach to stewarding and does not hand out grid drops very often, but its era-defining rider Marc Marquez does have on his record some poles that weren't.
In 2018, Marquez was quickest in qualifying at Austin and Sepang, but was penalised three places in the former event for blocking Maverick Vinales and six places in the latter for impending Andrea Iannone.
In both cases he was given the pole position award and statistic anyway, despite starting further back, and that felt perfectly sensible. In both cases he also went on to win the race, but that's besides the point.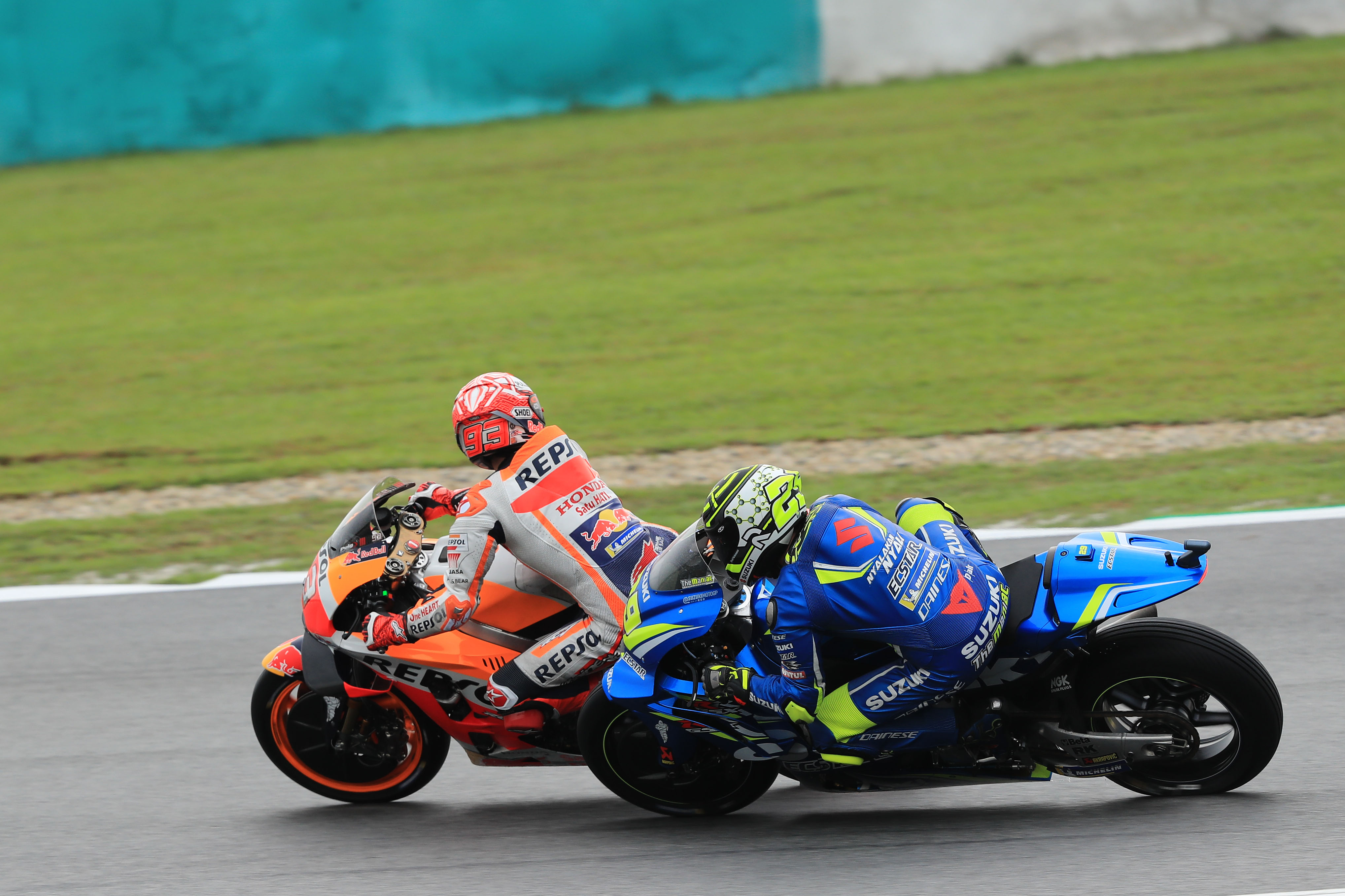 Arguably, messing with Vinales at Austin and getting in Iannone's way both represented a competitive advantage, so there'd be grounds for discounting those poles.
But ultimately, he was the quickest rider in those two qualifyings, and that was recorded with a pole in the history books.
And, as minor an issue as this is, it's a good example for F1 to follow.