McLaren believes its difficult Turkish Grand Prix weekend after such high peaks in Italy and Russia is a result of Istanbul Park's longer-apex corners and a weakness with Pirelli's softest tyres.
Daniel Ricciardo won the Italian Grand Prix for McLaren and at the next race Lando Norris scored pole position and looked like he would take his first Formula 1 victory before making the wrong tyre choice call after late rainfall.
In Turkey this weekend, though, McLaren has struggled. Norris will start seventh while Ricciardo was eliminated in the first part of qualifying.
Some teams have been experimenting with wing levels and the unexpectedly grippy track surface has been a complicating factor after last year was so low-grip.
But Norris doubts McLaren's struggle has "anything to do with downforce".
"It's just the nature of the track, the types of corners you have are as it was in Zandvoort with these kind of longer apex corners which we struggle in," he said.
"It was kind of expected and not a surprise for us to struggle a bit more."
Ricciardo added: "The track has a more front limited nature with a lot of long corners, very stressful on the front tyres.
"That's potentially not where we're the strongest either."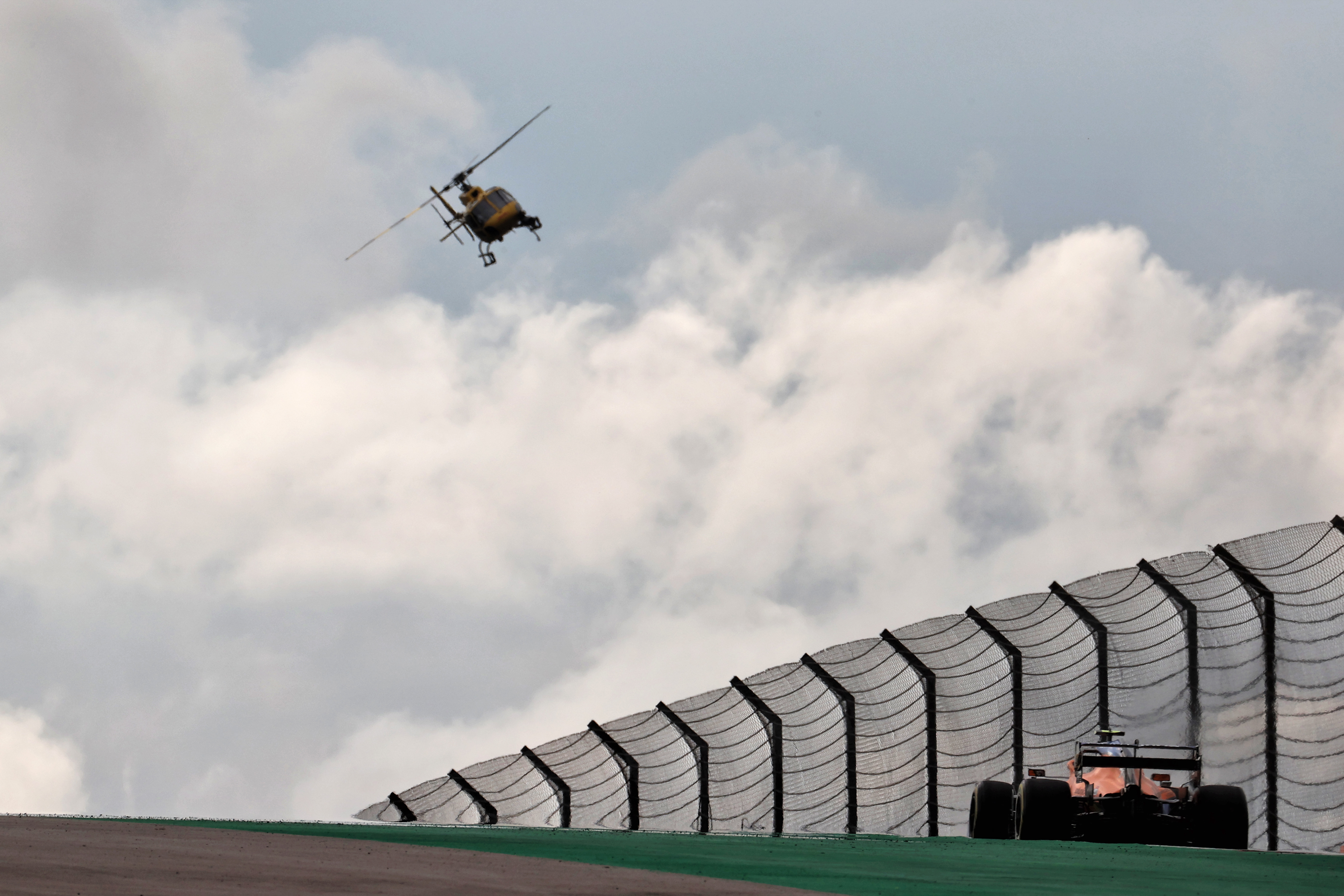 That left Norris behind a Ferrari, AlphaTauri and an Alpine in the final part of qualifying as well as Mercedes and Red Bull – meaning McLaren was only the sixth-fastest team.
McLaren team principal Andreas Seidl said it "just confirms the realistic picture that we have about where we are as a team, the performance of our car as well".
"We've seen several times this year already that depending on the track characteristics, ambient conditions, tyre selection, we occasionally are in a position that we challenge at the front," said Seidl.
"But at the same time if all the bad things come together we struggle quite a lot and then the usual suspects are in front of us like Pierre [Gasly], like the Ferraris, like Fernando [Alonso].
"So, not a huge surprise – still obviously disappointing, and it hurts."
Seidl suggested the unfavourable circuit characteristics were compounded on the softest of Pirelli's three compounds in qualifying.
He is hopeful that avoiding that tyre in the race will give McLaren a more competitive Sunday but doubts it will be transformative.
"Hopefully starting the race in the medium tyres we also look a bit better than what we could show on the soft tyres," said Seidl. "We struggled already on Friday as well.
"But there will be no miracles. We simply don't have the pace so far this weekend. We know the reasons why."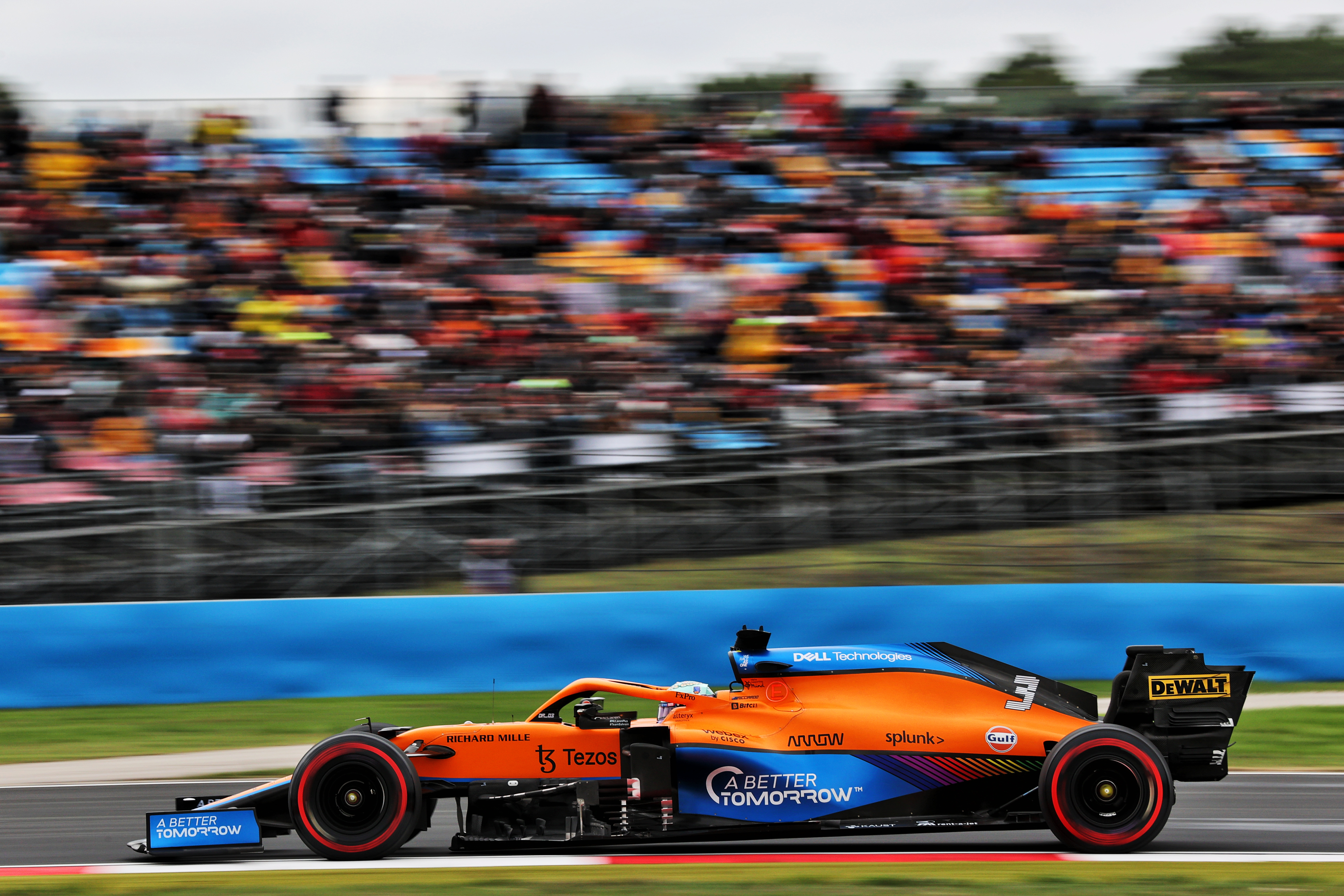 Ricciardo's Q1 exit was a particularly difficult element of McLaren's Saturday.
A threat of rain and a dry track with damp patches meant the first part of qualifying was hectic as drivers scrambled to set a time and struggled with tricky conditions.
Ricciardo said he did not have a completely clean session in the circumstances but reiterated that a lack of pace was the main factor.
"There was still some damp spots and I think it's obviously getting better and better," he said.
"In the perfect world you want to be the last car but that's not always possible.
"All that being said I simply wasn't really quick enough on the soft tyre. I struggled a bit on it on Friday, I mean, not crazy, but there was still some work to do on it.
"We had two sets in Q1 but still didn't really feel like I was able to kind of get my teeth stuck into it.
"I'll put it down to that more over a bit of timing or whatever. There were yellow flags in Turn 1 and you get out of sync and you miss a lap and this and that, so of course there's a bit of that going on.
"But a lot of that was out of our control as well. Nothing really obvious other than just not having the speed."
Ricciardo will now start from the back of the Turkish GP grid after his McLaren team opted to take a strategic penalty.