Formula 1 qualifying at the Saudi Arabian Grand Prix track is expected to be badly impacted by traffic and the speed offsets are "getting into a bit of a danger zone".
The new Jeddah street track has a very fast layout with barely any run-off area, especially through the fastest sections, and some of the wall-lined sweeps at the end of the lap are easily full throttle – which is why there are two DRS zones there.
Friday pacesetter Lewis Hamilton had a notable encounter with slow-moving cars in FP2 as he had to jink right to avoid one while navigating the flat-out sweeps at the end of the lap and then passed a queue of cars on the inside.
While that was as close as F1 came to a major traffic-related incident on the first day at the new circuit, drivers are wary it could be particularly problematic in qualifying – especially the opening segment when all 20 cars will be on track.
"That's definitely a lot worse than a lot of places," said Hamilton.
"The closing speed on other cars is definitely getting into a bit of a danger zone."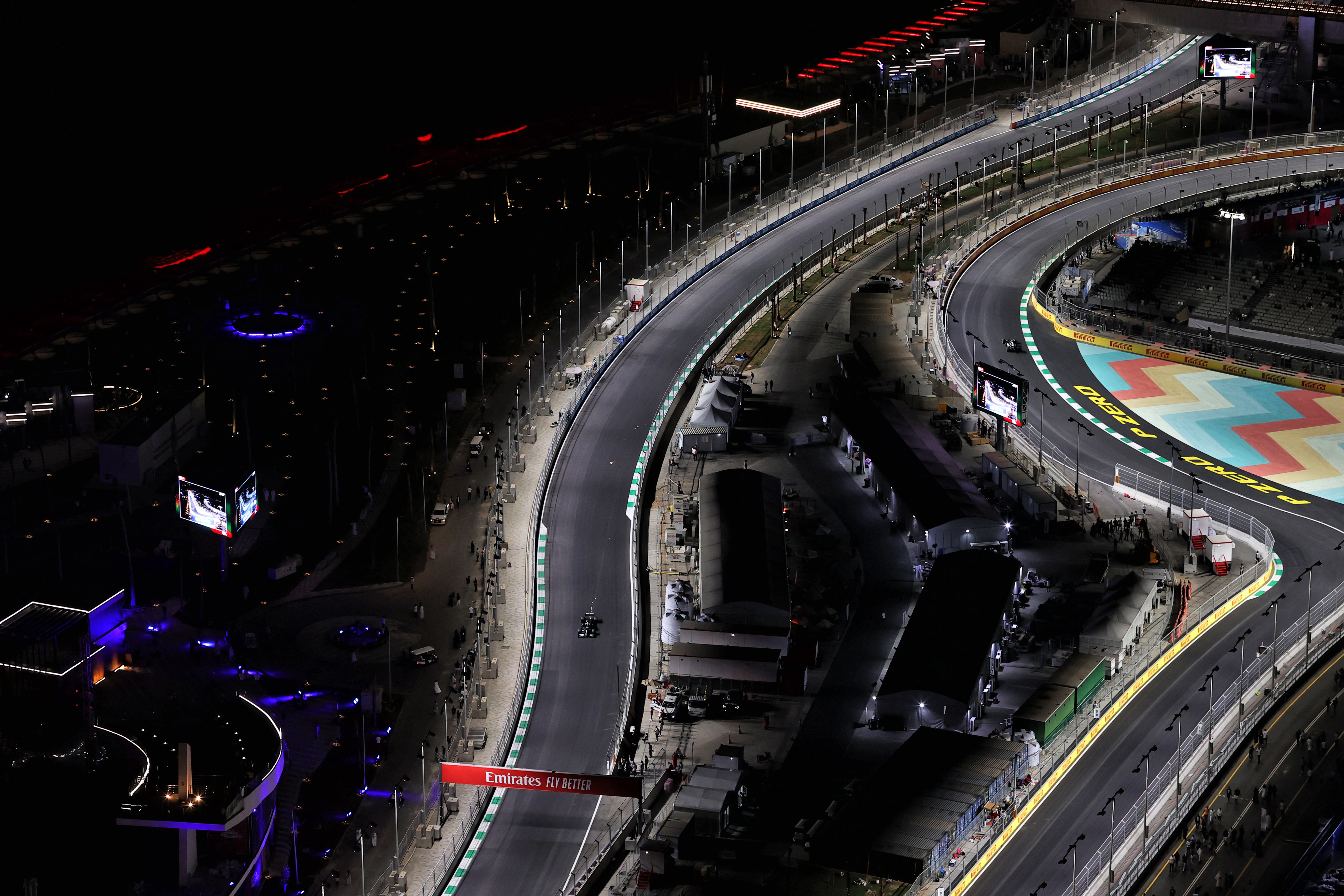 Q1 will have the most condensed spread of cars trying to prepare for qualifying laps while others are approaching the end of a push lap.
"It's going to be tricky in qualifying with the traffic management, it's going to be trying to be there in the right place," said Red Bull's Sergio Perez.
"It can get very tricky, very messy, very quickly."
While drivers almost universally praised the track on Friday one issue with the layout is the nature of the sweeps and the closely-lined walls compromise visibility beyond the immediate corner a driver is in.
This presents a dual issue of drivers not seeing exactly where slow-moving cars might be, and cars that are trying to make a gap not knowing how close they are to the next car then having to check up.
"Qualifying with the traffic is very difficult because every corner is blind," said Lando Norris.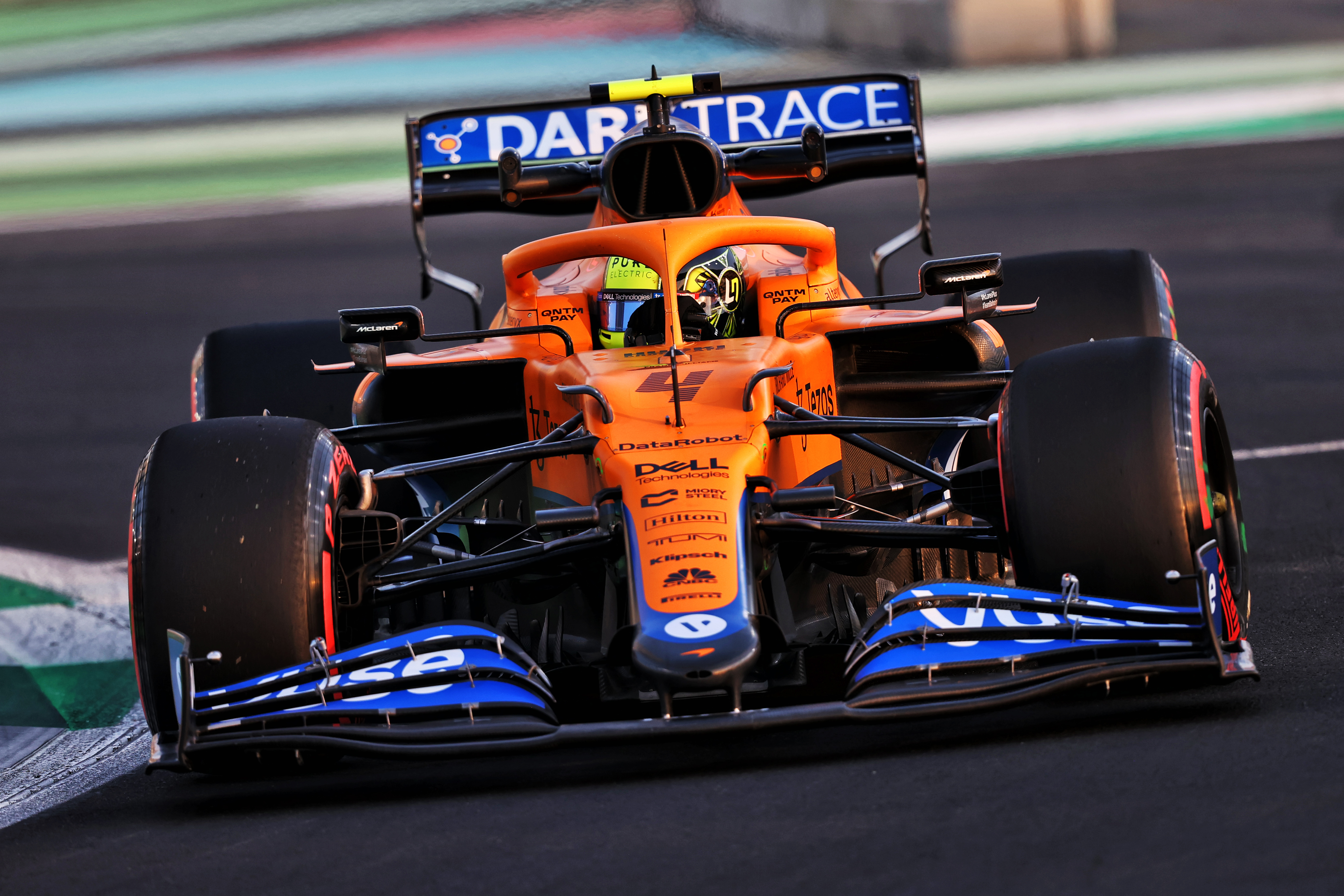 "It's not like anyone is doing anything wrong. You can't see around one corner and of course my engineers are trying to give me feedback like 'there's five cars waiting ahead' and stuff, but you've also got everyone overtaking you.
"They all go ahead and then you've got like eight cars queuing at the last corner.
"It's probably going to be chaos because it always is, maybe here more than other places which isn't going to be good. But it's part of it."
Ahead of final practice and qualifying, FIA race director Michael Masi has moved to mitigate the risk of drivers causing problems while preparing for a lap.
He has instructed that "any driver intending to create a gap in front of him in order to get a clear lap should not attempt to do this around Turn 23 through to Turn 25".
This is intended to stop cars suddenly slowing the fast, blind sweeps.