A crash for Mick Schumacher and then a subsequent restart pile-up caused two red flags in the first 15 laps of Formula 1's first Saudi Arabian Grand Prix.
At the original start of the race, Mercedes duo Lewis Hamilton and Valtteri Bottas maintained the 1-2 that they secured in qualifying when Verstappen crashed into the wall on route to third on the grid.
Things were looking reasonably comfortable for Mercedes before Mick Schumacher suffered a high-speed crash at Turn 22, an incident reminiscent of Charles Leclerc's FP2 shunt at the same corner.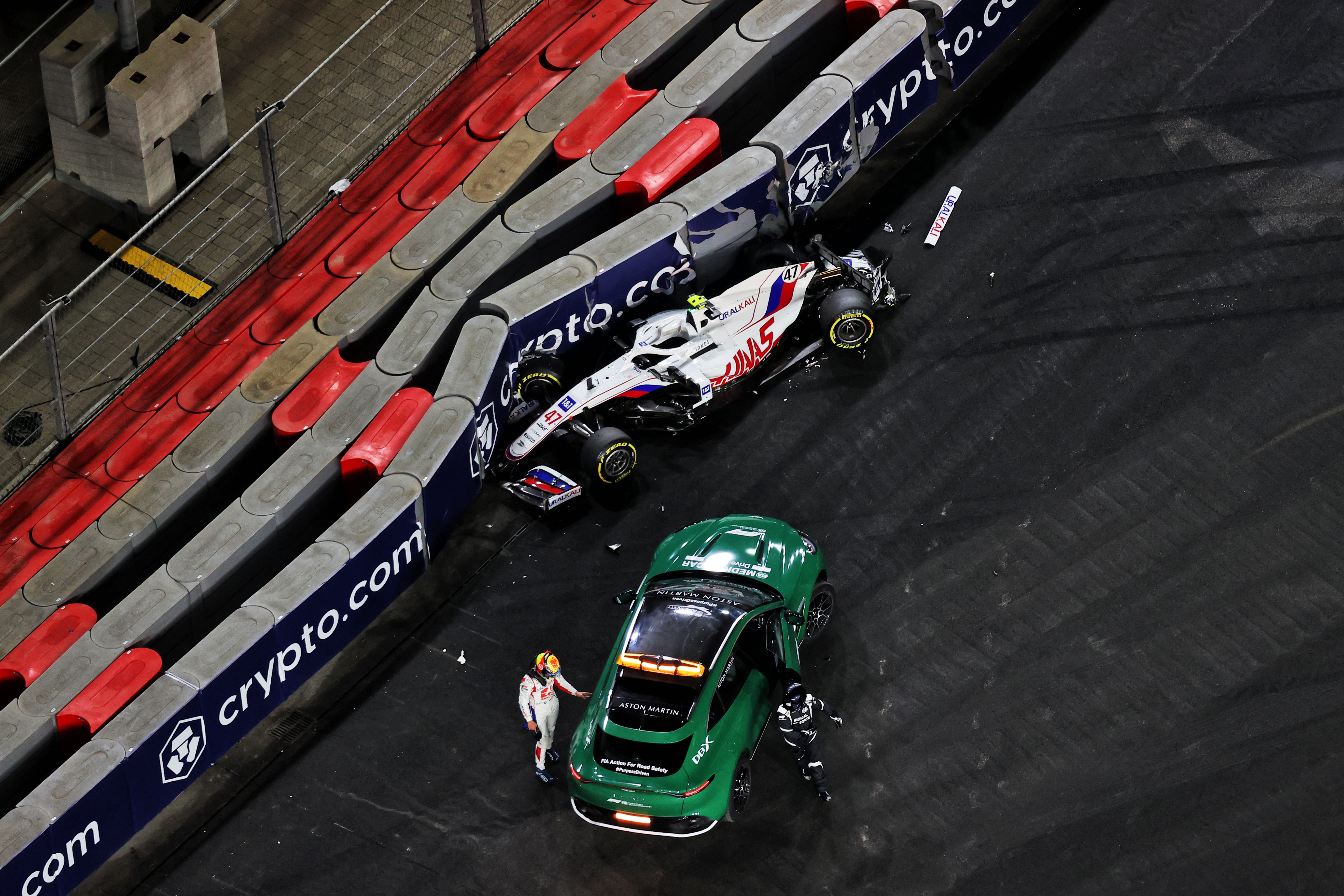 Schumacher informed his Haas team that he was OK but the damage to the barriers meant the initial safety car on lap 10, turned to a red flag four laps later.
When the safety car was deployed, half the field, including Hamilton and Bottas, used the opportunity to make what would likely be their sole pitstop of the race.
But Verstappen – and the likes of Esteban Ocon and Daniel Ricciardo – decided to stay out. Verstappen assumed the lead ahead of Hamilton, Bottas, Ocon and Ricciardo.
The race was then red-flagged, meaning Verstappen, who holds an eight point lead over Hamilton, and those others drivers who didn't pit will be able to make a free tyre change under the red flag.
Hamilton expressed frustration at that development over team radio, questioned the reasoning behind the race being red-flagged at all.
"Why is it a red flag? The tyre wall looks fine, that's ****, find out what the reason for the red flag is," he said to Mercedes strategist James Vowles over team radio.
The top 10 under the red flag was completed by Charles Leclerc, Pierre Gasly, Sergio Perez, Carlos Sainz and Antonio Giovinazzi.
The race resumed with a standing start, at which Hamilton made the better getaway and led into Turn 1, but Verstappen went over the kerbs to regain first place, taking the Mercedes wide as he did so. Ocon got between them in the process.
But the race was almost immediately stopped again as Perez was spun into the wall by Leclerc and both George Russell and Nikita Mazepin crashed heavily in the chain reaction behind – the Haas ploughing into the back of the Williams.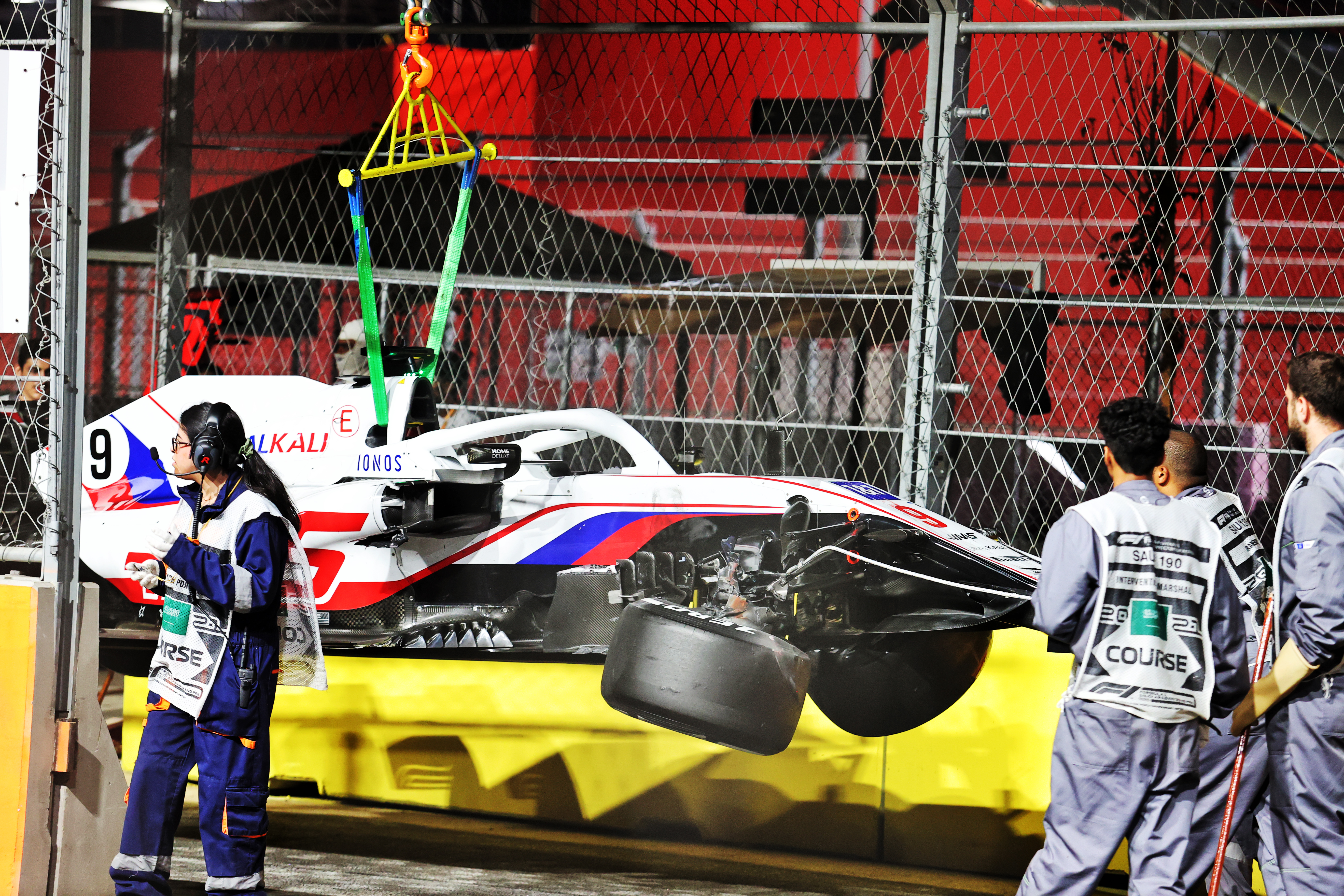 The initial order under the stoppage was Verstappen leading from Ocon, Hamilton, Ricciardo and Bottas.
FIA race director Michael Masi then made what he described as an "offer" to Red Bull for Verstappen to drop back before the restart – an equivalent of a race control directive to a driver who had made up a position outside track limits to hand the place back.
He caused confusion by suggesting Verstappen would go second at first, before it was clarified that Masi's intention was to put Verstappen behind Hamilton with Ocon assuming the lead.
Red Bull accepted that suggestion, meaning Alpine driver Ocon inherits a shock lead for the latest restart, ahead of Hamilton and Verstappen.