Formula 1 championship leader Max Verstappen was on course to complete the "lap of the year" and earn a commanding pole position for the Saudi Arabian Grand Prix before crashing at the final corner.
Verstappen said his "extremely disappointing" error was a surprise given he felt he'd braked "at the same point".
Analysing Verstappen's data from the lap he crashed and his previous best, though, reveals he even braked fractionally earlier – roughly six metres.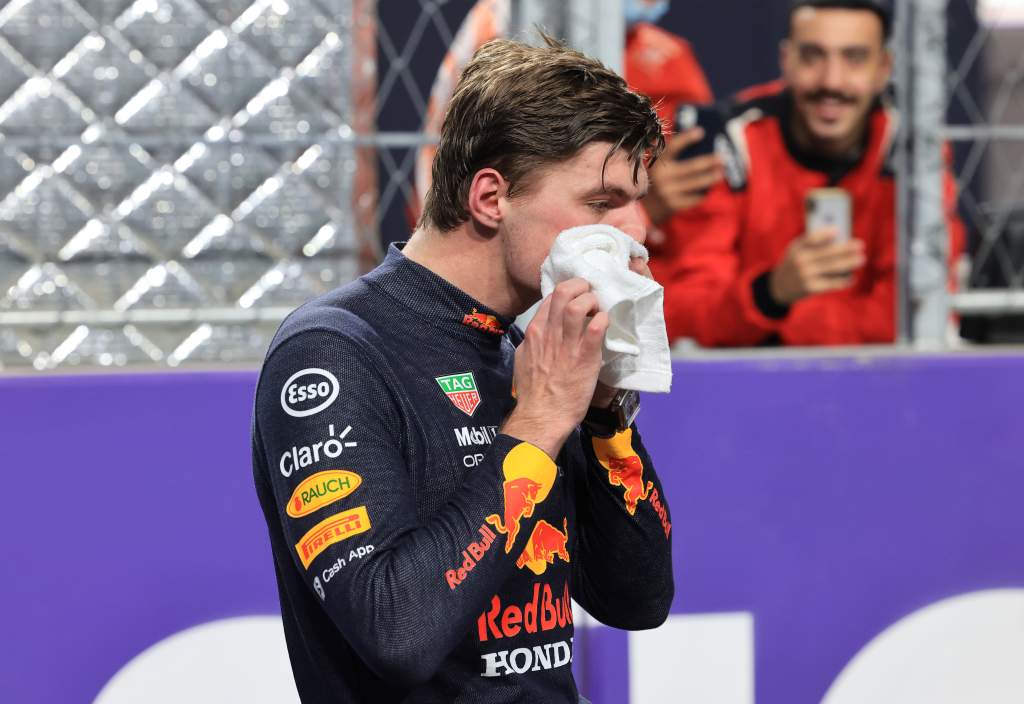 The crucial difference was Verstappen had "a little lock-up" that sent him wide and this was because Verstappen's arrival speed into the braking zone was much quicker than the previous lap.
Verstappen was travelling just under 10kph faster as he approached the braking zone for the final corner, which is likely why a fractionally earlier braking point still resulted in a lock-up.
That proved crucial because while Verstappen's approach speed on his final lap was a good chunk quicker than his previous best, it was actually roughly the same as Hamilton's.
But while Hamilton was able to slow down and make the corner, Verstappen had the lock-up and went in slightly deep – possibly a legacy of Hamilton having that approach speed consistently whereas for Verstappen it may have been unusually high and caught him out.
The reason for Verstappen's higher approach speed the second time round is unclear but judging by the data it appears it could be that he had the perfect balance of energy deployment to manage the end of the final two 'straights'.
He was markedly quicker at the end of the two DRS zones – Turns 19-22 and Turns 25-27 – on his second attempt and a match for Hamilton, who has generally enjoyed a straightline speed advantage this weekend.
That change can be explained by multiple factors including the complex way the energy recovery system settings are optimised and Verstappen's higher cornering speeds on his second run.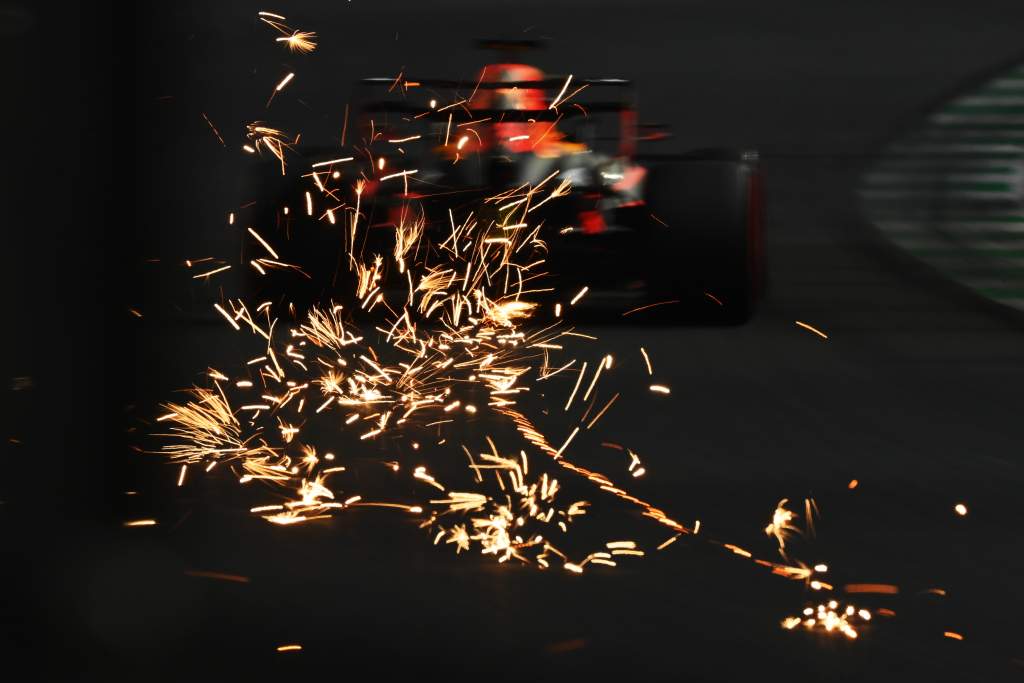 He was several tenths up on Hamilton at the time of his mistake after a blistering lap that Red Bull team boss Christian Horner said was poised to be "the lap of the year", and had been slightly faster through and out of the preceding turns before the last two flat-out sections.
Verstappen's commitment through the high-speed corners, where the Red Bull shone, was stunning – he was flat out from Turns 5 to 13, for example, whereas his previous lap he'd needed a confidence lift through 9 and 10, and Hamilton's pole lap had two more lifts through that sequence.
He was tempting fate throughout the lap, consistently returning to full throttle quicker than Hamilton and leaving no margin for error.
That approach was ultimately both the reason for Verstappen's impending pole and the reason it slipped away.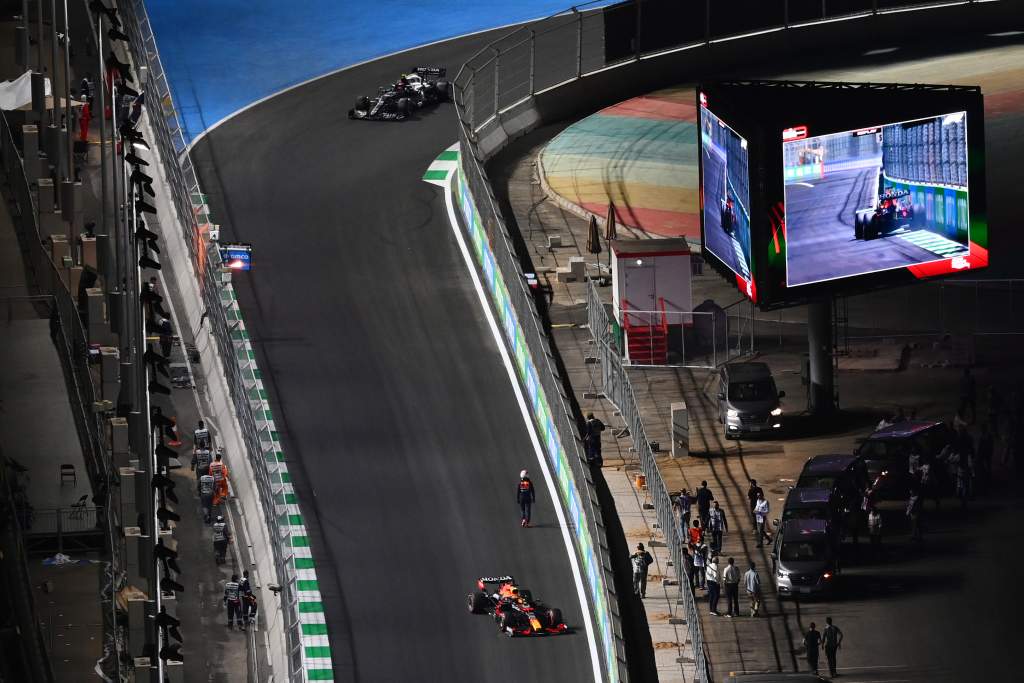 It would be harsh to suggest this was Verstappen cracking under the title pressure.
Instead, it simply reflected his style – Verstappen drove as close to the limit as he could, emboldened by the Red Bull's performance, and a tiny detail caused him to go over it.
Hamilton, with a car he was struggling for confidence in, had a more restrained lap and in this instance was rewarded for it.
After qualifying, the key question became whether Verstappen's error caused any gearbox damage.
When he ran deep, Verstappen "still tried to finish the lap" – he got back on the throttle with two hesitations as he scrambled for grip, and then slapped the wall with the right rear.
Verstappen immediately got off the throttle and stopped the car though, in an attempt not to cause further harm – and it is understood the gearbox was not damaged so he is able to start from third on the grid.