Ferrari driver Carlos Sainz attributed his third place in the Brazilian Grand Prix sprint race partly to intensive work to improve his starts, which he has seen as a weak point since early in his first Formula 1 season with Ferrari.
Sainz jumped ahead of the wheelspinning Pierre Gasly almost immediately when the sprint race got underway, then was able to cut inside Sergio Perez's Red Bull to run third on the exit of Turn 1, making full use of his soft tyres.
He then managed to pass Max Verstappen for second at Turn 4, with the Red Bull driver going off track in attempting to hold him off.
Sainz subsequently slipped to third back behind Verstappen, but absorbed pressure from the Dutchman's medium-shod team-mate Perez while managing his own soft tyres to finish in that position, albeit finishing 17.55s behind Verstappen.
While he needs to do more race starts to ensure that his launches have genuinely improved for good, he described what happened in the Interlagos sprint as a "confidence booster".
"Not only the soft to be honest," said Sainz when asked by The Race about the reasons for his successful race. "The start, the procedure, the lap-one mindset also worked well.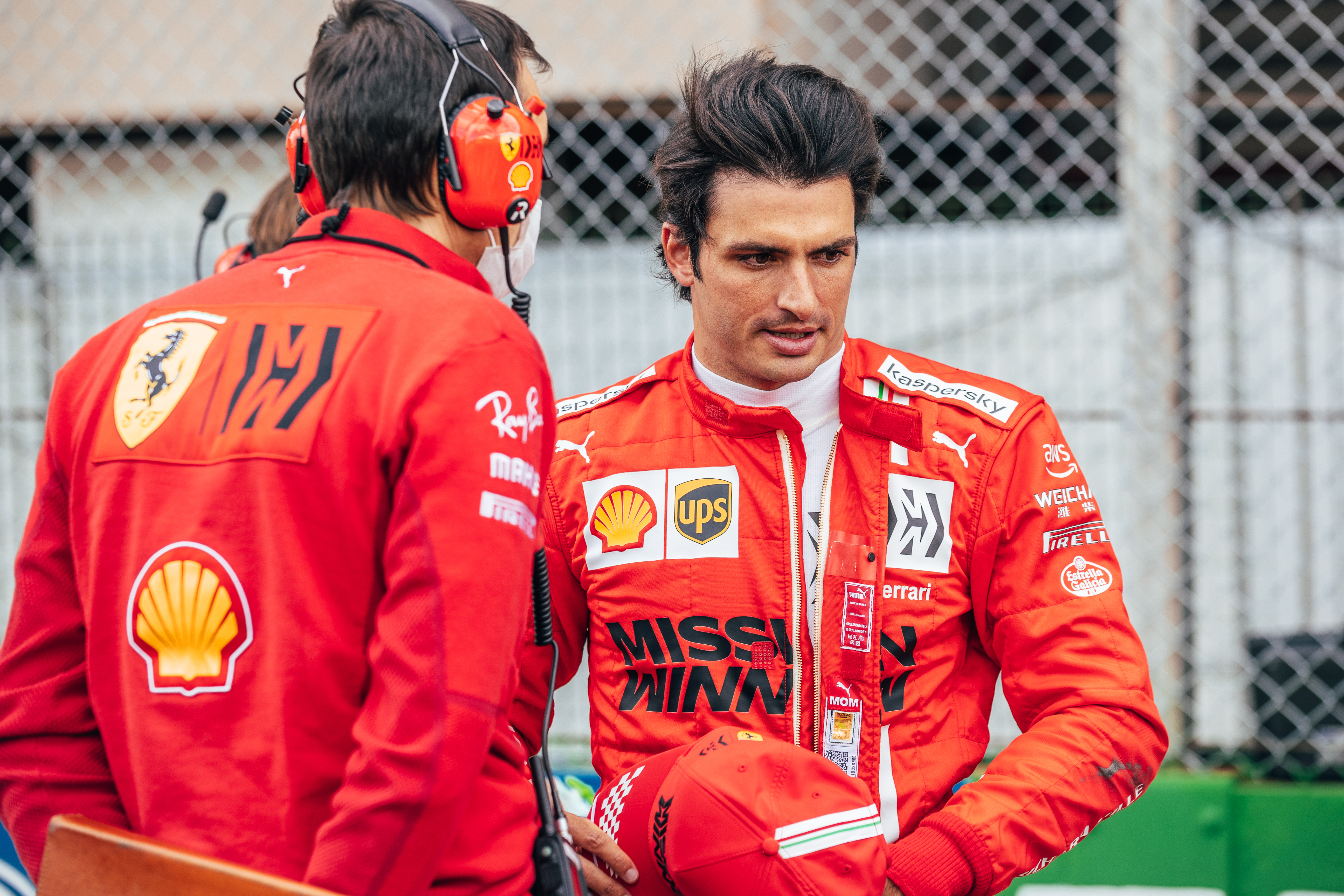 "The starts have been a bit of a lesson I've tried to learn through this last year as I used to have very strong starts in the McLaren and in the Renault one of the strongest. In the Ferrari, for some reason, I didn't manage to bring that with me.
"I've been working hard these last few weekends to nail them and then it suddenly paid off. So now we want to try and keep going in that direction."
Sainz's first-lap record this year has been relatively good, with a net gain of 12 places based on starting position versus end-of-lap one position – level with team-mate Charles Leclerc and better than the majority of the field.
But while the start weakness has not proved too costly so far this year, he feels he has often been on the defensive in the early corners of races thanks to not getting the optimum getaway
This has been clear in recent races, as he dropped behind Daniel Ricciardo in the early seconds in Mexico, struggling in the second phase and coming under attack from the McLaren driver at Turn 1. In Turkey, he started 19th in the wet on intermediates and made a decent enough start, but in Russia he briefly dropped behind George Russell's Williams – despite ultimately taking the lead approaching Turn 1.
He has been working on improving the starts to maximise the available traction, which paid off at Interlagos.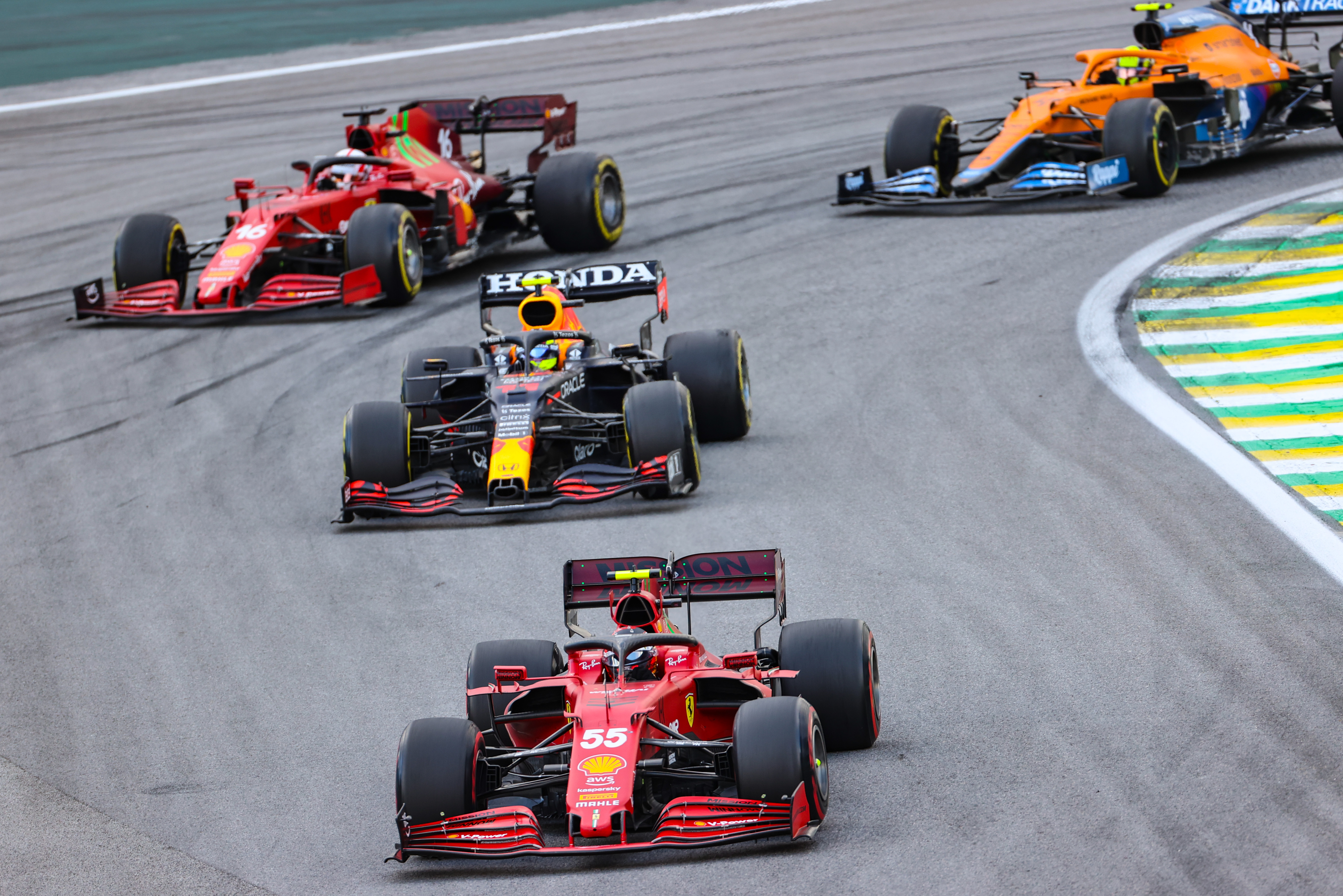 "The combination of start system and the feeling with the rear tyres and traction and the drive away was not optimised until the last three or four metres – and the zero to 100, which means always been a bit on the backfoot into Turn 1," said Sainz.
"I've been working hard at it, we've been putting in a lot of hours and it seems to be paying off.
"I'm not going to say it is solved, but we are going to try and build up from this because it definitely was a good day."
Much of this work has been done in the driver-in-loop simulator at Maranello.
This allows the starts to be repeated many times and Sainz to find ways to sharpen his technique.
"It's a lot on the simulator," said Ferrari sporting director Laurent Mekies.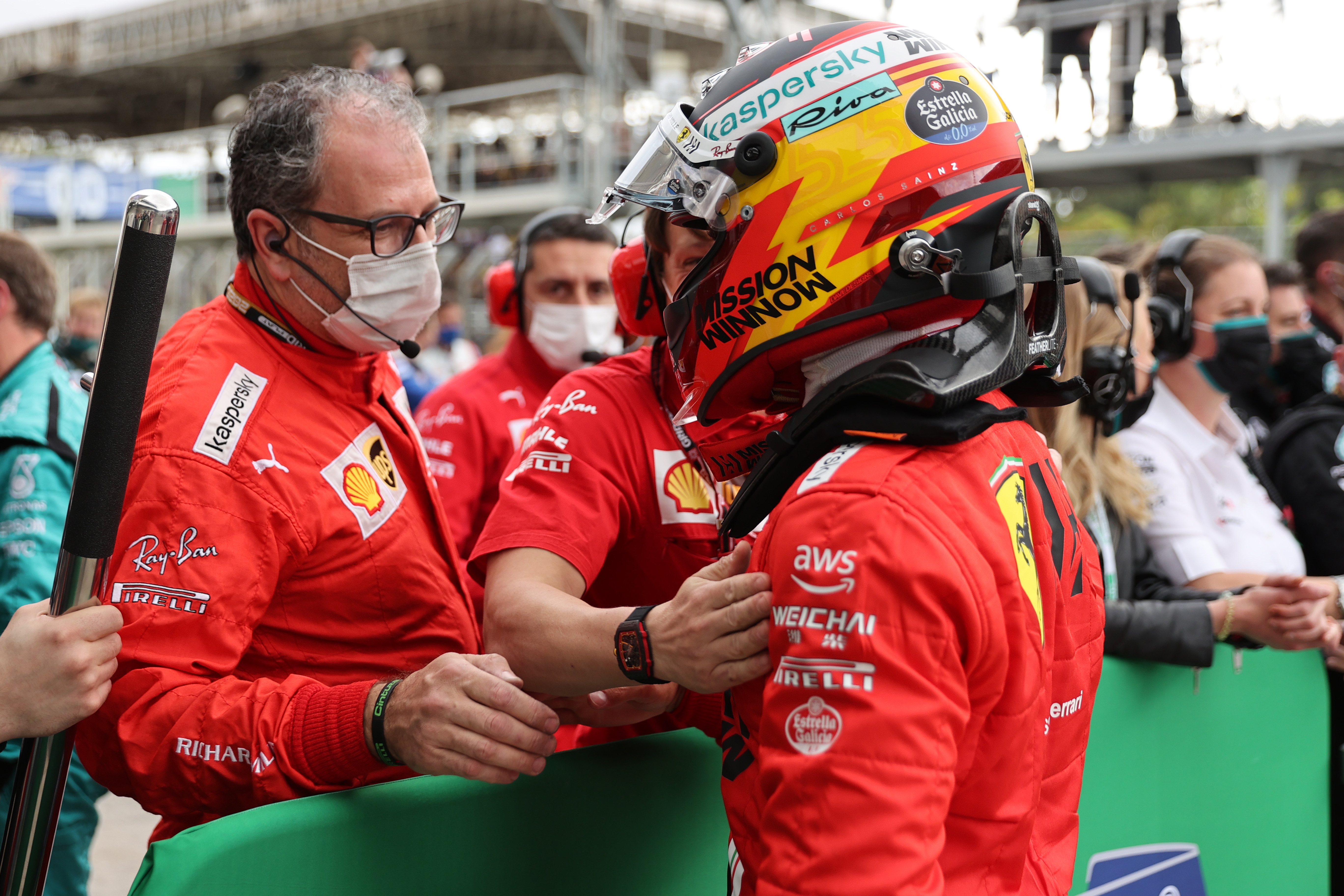 "Every team has different procedures when it comes to starts and every car has different characteristics when it comes to starts. Therefore, he has been working hard to adapt to the way we start here.
"It's been a bit frustrating along the way because he has had a few sub-optimum starts this season, so it's good to have what happened today."
While getting the starts right has been a challenge, Sainz has felt more comfortable in the Ferrari than ever before during the last two events.
Speaking after qualifying at Interlagos, he described it as "the second consecutive quali where I've managed to feel the car very well underneath me and get to drive it exactly like I want".
The start gains, provided they are repeatable, will further help him to improve his results and assist in his battle for intra-team bragging rights over the final four races given he's only 7.5 points behind Leclerc.
His drive throughout the sprint was a strong one, with the pass on Verstappen the highlight. He described that as part of his strategy to manage the softs by giving himself a brief spell of clear air early on.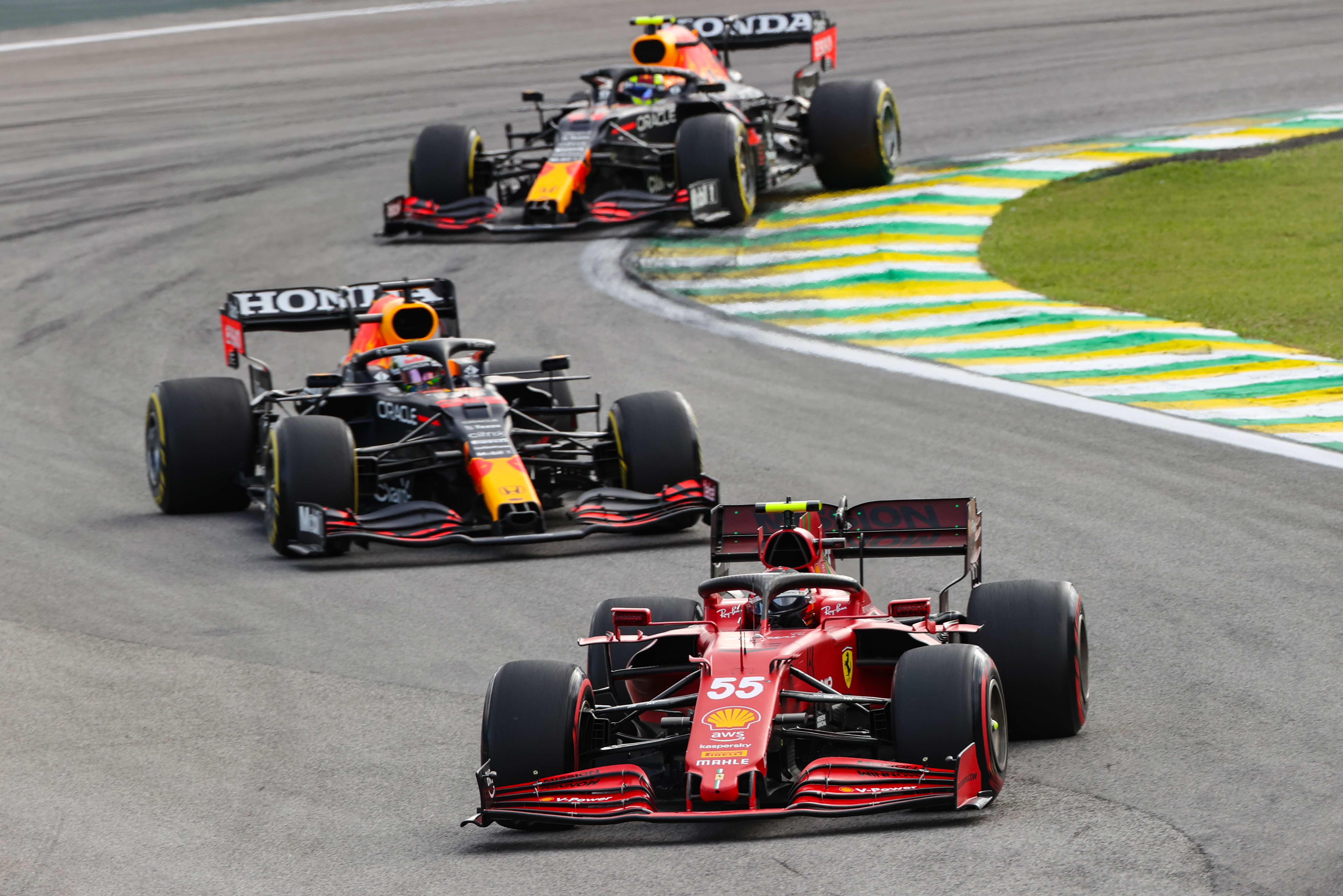 "It's not that often you get to battle the Red Bulls and the Mercs this year, so as soon as I have a chance I'm going to try and show myself a bit because they're fighting for the championship.
"With Max, I knew he had nearly a second of pace delta so I actually used his overtake to manage my tyres.
"I used those couple of laps to really manage my tyres to use them later in the race to defend from Checo, because Max was going to be too difficult to keep behind for the whole race."