Charles Leclerc has suggested Lewis Hamilton's charge through the field in the Brazilian Grand Prix sprint race was an indication that a reverse-grid could work with the format.
Hamilton started last in the 24-lap Interlagos sprint race after being disqualified from qualifying but charged from 20th to fifth, passing every non-Mercedes/Red Bull except Ferrari's Carlos Sainz.
The sprint format is a new concept F1 has trialled this year, with Brazil hosting the third and final experiment of 2021.
It started life as a proposal to introduce a reverse-grid race on Saturday. The grid would be set by reversing championship order, then the result of the race would determine the grid for Sunday's grand prix.
That did not have the required support though, so F1 revised the format to the one being used in 2021: Friday qualifying that determines the starting positions for a 100km sprint race on Saturday, which sets the grid for Sunday.
But after Leclerc was left "very surprised" Hamilton carved through the order so quickly, the Ferrari driver suggested a reverse-grid idea might work after all.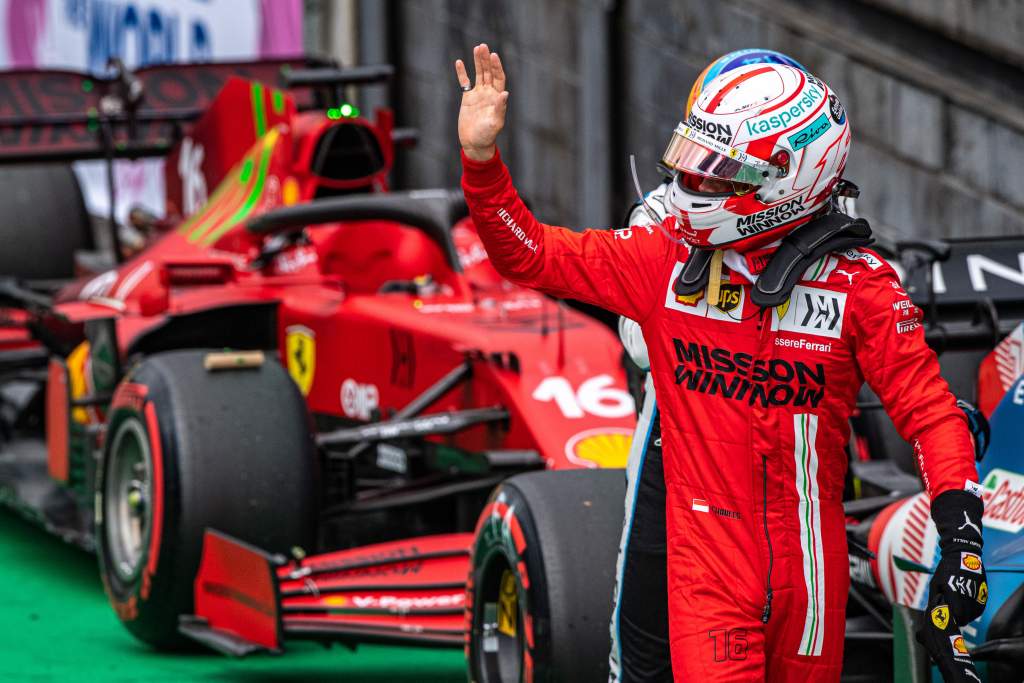 Asked by The Race if this was something of an accidental experiment for the concept, Leclerc replied: "Exactly, exactly. I think it was entertaining.
"Obviously I haven't watched the race but seeing that he was so close to me after 20 laps already it feels like there's potential for that."
He added: "Seeing a fast car starting from the back and coming back that much, I think it could be exciting if many fast cars start from the back!
"We'll have to see. I don't know what the plans are but I'm pretty sure the FIA will look into it and try to find the best solution and the most exciting one, especially for Saturday."
Fernando Alonso said the sprint trials have reaffirmed his original feeling that "if you put all the cars in order, they will finish as they started".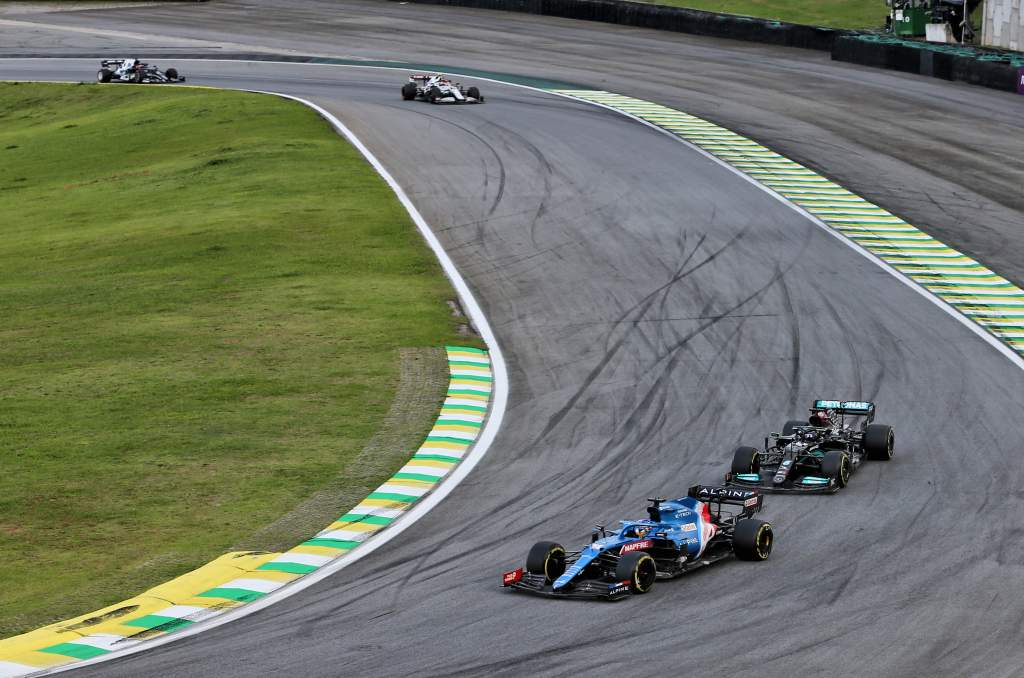 "We saw if you put a reverse order in or you spice things up like Hamilton, there will be a lot of action," he said.
"So let's see what they think for next year."
But Alonso said Hamilton's charge from the back actually proved nothing "because we knew that" and he felt it exposed F1's existing problems.
"What we saw proves a little bit that we need to make the cars a little bit closer together," he said.
"Because it cannot be that one car starts last in Monza [Valtteri Bottas] and finishes on the podium, and in a normal length of a race [in Brazil] Lewis would've finished on the podium as well.
"No sport should be like that."
Williams driver George Russell did not go as far as outright suggesting a reverse grid but did say upon the conclusion of the sprint trials that these races have been "pretty processional".
"I like the concept, I think it needs some refinement to spice it up a little bit," said Russell.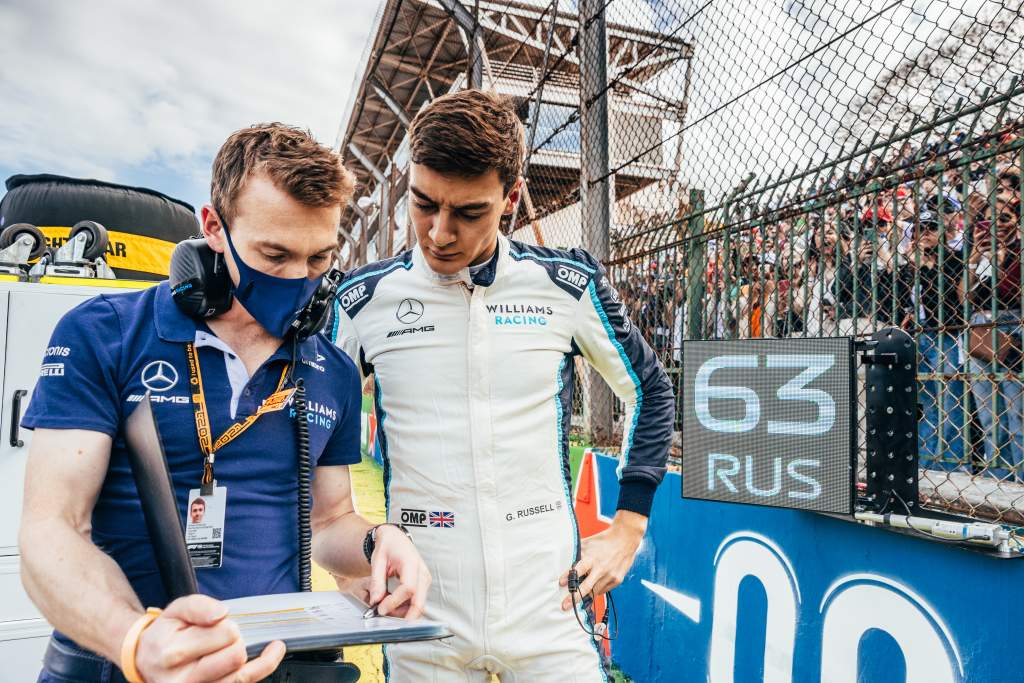 "They're too short, there's no variability with pitstops, tyres, strategies, and it's probably not quite long enough to get that degradation in the tyre.
"So unless you're Lewis starting from last, you're pretty much gonna finish where you finish lap one."
McLaren's Daniel Ricciardo remains unconvinced by a reverse grid concept because he thinks even a sprint race victory should be properly earned and suggested it would feel cheap to win because the fastest cars have been put to the back.
"Don't get me wrong, him starting in the back today made the race more exciting," said Ricciardo.
"The race benefited at least having Lewis in a reverse good position.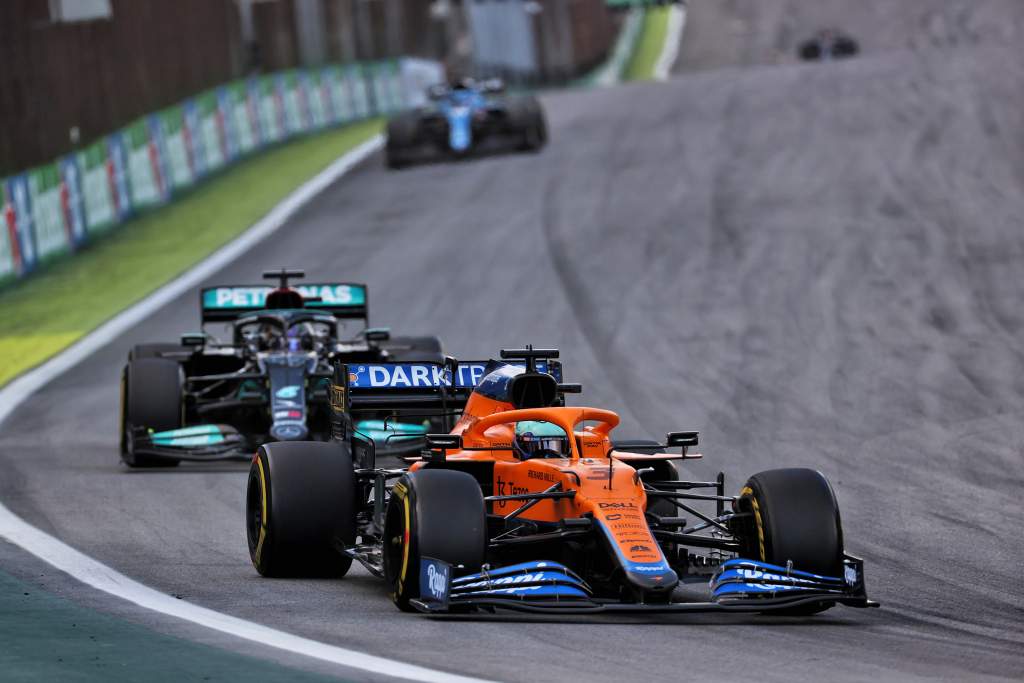 "It's tough because it couldn't be more exciting, but I still kind of stand by 'a win should be a win'. And I know it's just a sprint race or whatever but I feel maybe it holds less value.
"Maybe you could get away with it. But I still feel like to cross the line first, you still should be the best driver at least in that race itself.
"So if you've only done it because you qualified last but got put on pole, I don't know how much satisfaction you can take from that.
"It's probably more of just a personal feeling of satisfaction that would maybe make me steer away from that reverse grid idea still.
"But from a spectacle I understand that it could throw up some more excitement for sure."