Carlos Sainz reckons his Ferrari team-mate Charles Leclerc is "the best qualifier" in Formula 1 – but is he right?
Leclerc heads into this weekend's French Grand Prix after back-to-back poles, and the third-best qualifying record in F1 this season, in a Ferrari that lacks overall performance compared to Mercedes and Red Bull.
In an interview with the BBC, Sainz has called Leclerc the best driver to "test your qualifying speed against" and "one of the greatest if not the greatest talent in Formula 1 now".
"I think he is the best qualifier on the grid," said Sainz.
"I am actually getting to learn now why he is performing at such a high level. It is not only speed. He also has a very good work ethic, he is very good at team building, he has a lot of strengths that make him such a strong driver.

"I am loving the challenge, to be honest, because I know there is no one better than him probably as a single lap with a Ferrari Formula 1 car."

Sainz went on to stress the relevance of the car knowledge to his claim, adding that he "wouldn't say" Leclerc is outright the fastest person in F1.
"I would say right now if you put any driver in a Ferrari car, it will be difficult to out-qualify Charles, because he has that three years' experience, he knows exactly how to pull out a lap in Q3 with this car, he knows exactly what the car does and he has the talent to extract that performance with a Ferrari."
Ferrari's slump made Leclerc an even better qualifier
Scott Mitchell
Leclerc's always had a prodigious pace but I think Ferrari's 2020 slump and the shoots of recovery since then have played to his strengths.
He is capable of virtuoso performances because he flirts so aggressively with the limit he can occasionally go too far. That punishes a driver more at the front than it does in the midfield, which maybe means Leclerc can get away with the odd instance of overstepping the mark and revel in the many more giant-killing Saturday performances his approach tends to yield.
On current form, it's hard to argue against Leclerc. He's got back-to-back poles, one at a track Ferrari's package was legitimately quick enough to earn it and one at a track where others didn't get everything together.
Combine that with Leclerc only having an inferior average starting position this season to Hamilton and Verstappen, with a clearly inferior overall package, and there's plenty of evidence that Leclerc's is F1 2021's Saturday king.
Leclerc delivers the most when it matters
Edd Straw
There's different ways to interpret "best qualifier", but if you're talking about a driver who can consistently wring the neck of a car regardless of its limitations and successfully live on the edge in a livewire qualifying lap then you need to look no further than Charles Leclerc.
His willingness to be on or even slightly over the limit, mitigated by his outstanding car control when things do get untidy, allows him to drag stunning lap times even out of cars that aren't handling well. The classic example was his pole lap for the 2019 Singapore Grand Prix when he had to correct the rear end multiple times yet somehow did so without shipping time or hitting the wall. Very occasionally, such as in the variable conditions in Portugal where Sainz outqualified him, he would be wise to leave more of a margin, but that's something that he will become better at judging.
Leclerc is also very effective at delivering a strong lap at the first time of asking. This has played a big part in his two pole positions, which have relied on nailing the first attempt in Q3. Granted, it was his crash at Monaco that negated the second runs and it's not the first time he's shunted in qualifying – think Baku 2019 – but the errors are rare enough to prove he's not being reckless.
Leclerc has the capacity to drag mesmerising laps out of a car that seems impossible and that defy any shortcoming of balance or competitiveness of the car. He's done consistently that for Ferrari, and regularly during his rookie season with Sauber in 2018.
That magic is what tips the balance in favour of Leclerc if you had to pick a driver to deliver the fastest lap on a one-off basis whether in a Ferrari or a wheelbarrow, even if Lewis Hamilton has to be considered the most rounded qualifying performer given his astonishing success over the years.
Too close to call between the top three
Mark Hughes
It's too close to call between the obvious three contenders of Hamilton, Verstappen and Leclerc.
They are each on any given day capable of driving the best lap; it's purely circumstantial between them.
But Leclerc has a propensity for risk, for hanging it all out, that frequently gives spectacular outcomes, though occasionally (Baku 2019, Monaco this year) goes just as spectacularly wrong.
Hamilton is still the best – for now
Josh Suttill
The man with 100 F1 pole positions is still the championship's best qualifier.
He rarely makes the mistakes in Q3 that we sometimes see from Leclerc and Verstappen and although he may have just two poles from six races –  he's started on the front row in all but one of them.
Compare that to his Mercedes team-mate Valtteri Bottas' sole front row start (from pole at Portimao) this year, and you see the sheer qualifying consistency that has set up his seven championships and makes him a good bet for an eighth – with Verstappen having not put his car on pole since the season-opener.
Hamilton is also still capable of delivering a sensational pole position lap. Think back to the second Red Bull Ring round last year when he put his Mercedes on pole by a mammoth 1.216s in the wet or his devastating pole-winning advantage of 0.726s in the heat of the 2018 title battle at Spa.
Equally impressive is his ability to snatch pole by the tiniest of margins, such as his two 2021 poles. He claimed pole at Imola by 0.035s and was quickest at Barcelona by 0.036s. It's those fine margins as well as frighteningly-good performances that ensure Hamilton is still the best on a Saturday.
Verstappen's domination at Red Bull makes him the strongest
Valentin Khorounzhiy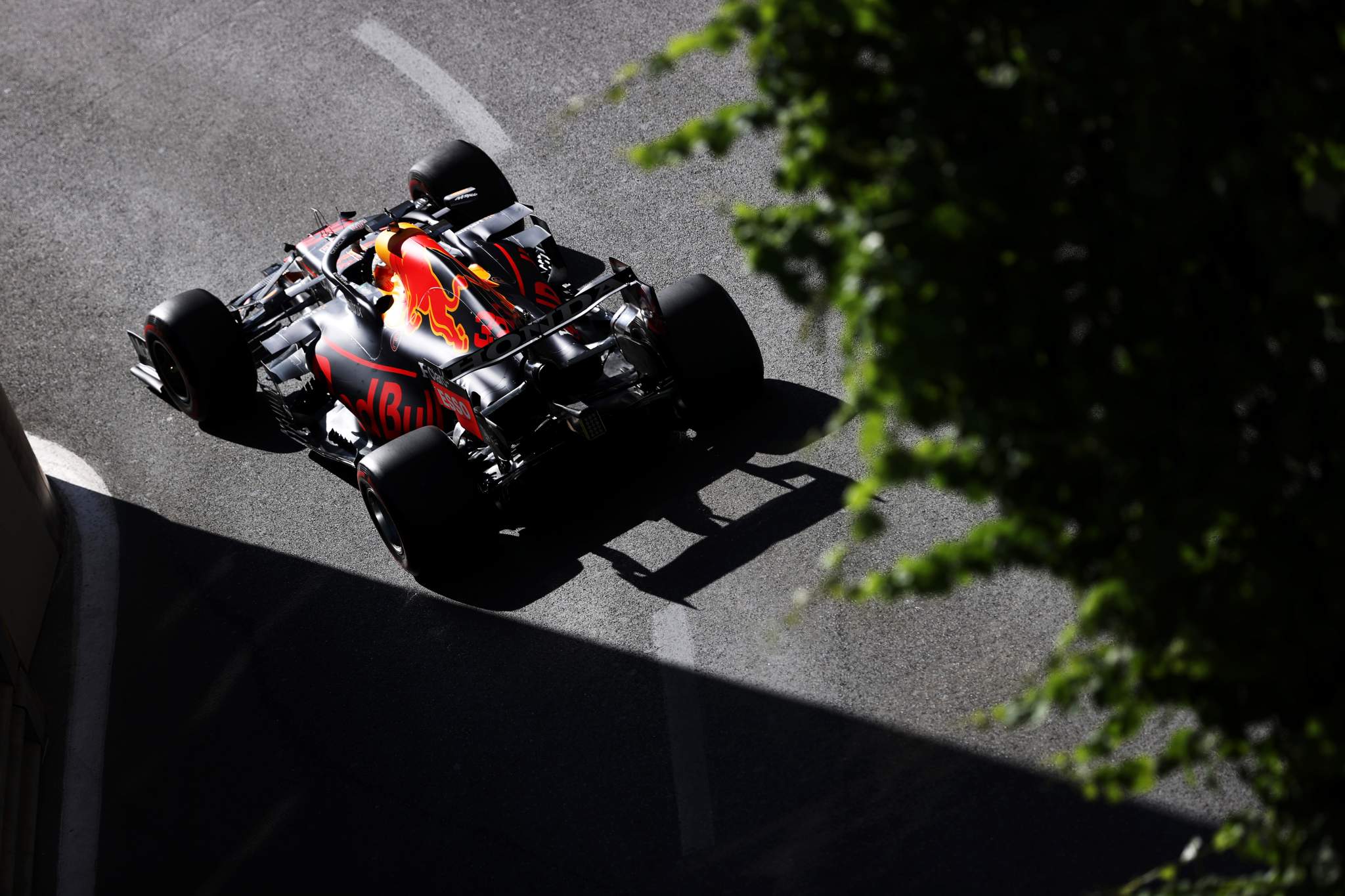 The problem with selecting F1's best qualifier right now is that we've not really had two top-tier qualifying specialists go head-to-head in the same machinery for a bit now.
Mercedes is probably the closest to that definition, but Valtteri Bottas has been putting up enough of a fight compared to Lewis Hamilton to at least cast doubt on Hamilton's status as F1's qualifying standout – especially as the gap between them balloons in races.
Leclerc is clearly capable of single-lap magic, but disassembling Marcus Ericsson and a waning Sebastian Vettel in head-to-heads is probably not quite enough of a case. His early results against Sainz are promising – and having nine poles already is an absurd return – but Sainz is also more of a Sunday man.
So in that regard, it's dominance that becomes the currency for me. And while Leclerc certainly did dominate Vettel last year, there are two other drivers who have perhaps stood out in terms of sheer volume.
The first is Max Verstappen, who doesn't have a reputation for maximising the laptime in Q3 as much as Leclerc, but who does seem to have a baseline of qualifying pace that has proven unreachable for his Red Bull team-mates – although Perez could yet buck that trend.
The second is George Russell. Yes, Russell has only been tested against Nicholas Latifi, but he deserves credit for managing to continuously extend an increasingly unlikely streak over Latifi even when he looks on the back foot in practice. He also went toe-to-toe with a great qualifier in Bottas on his very first outing in the Mercedes, and that's no small feat.