McLaren Formula 1 driver Lando Norris says the rival Ferrari team has been 'making more mistakes' in race trim compared to the Woking-based outfit.
Ferrari has taken two surprise pole positions courtesy of Charles Leclerc in the two latest F1 races at the Monaco and Baku street circuits but hasn't capitalised on the chance to pull clear of McLaren in the battle for third in the constructors' standings.
Leclerc's Monaco pole went begging when it emerged his car still carried residual damage from his qualifying crash, forcing him out of the race, while in Baku he slipped to fourth place – while team-mate Carlos Sainz was only eighth after a big in-race error.
Meanwhile, though McLaren's big-name signing Daniel Ricciardo has struggled to get to grips with its car, Norris has kept scoring at a consistent pace. He is the only driver on the 2021 F1 grid to have picked up points in every race, and has enabled McLaren to sit just two points behind Ferrari.
Asked ahead of the French Grand Prix at Paul Ricard where Ferrari had the edge over McLaren right now, Norris said: "Generally better in the corners.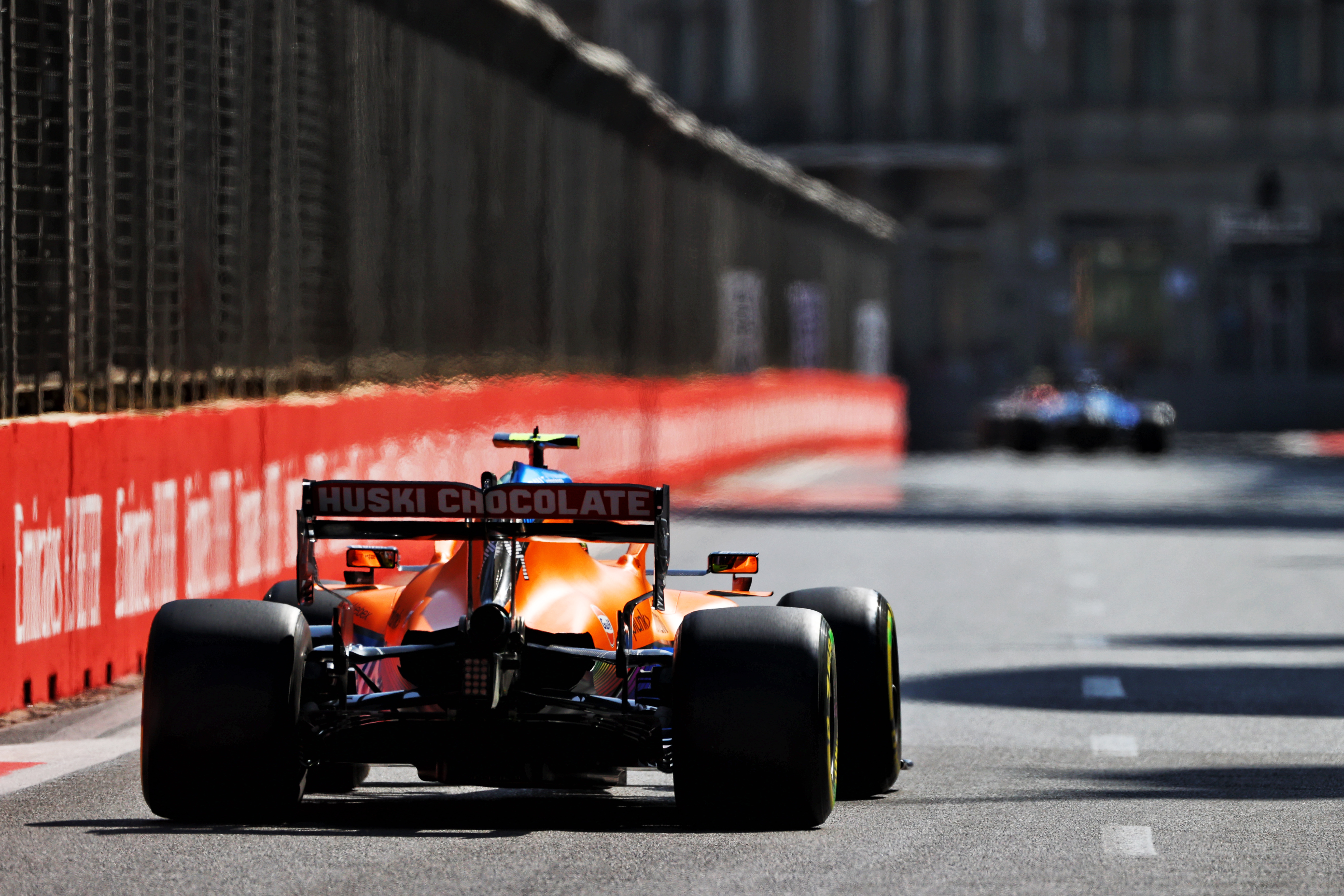 "[In] slow-speed corners, they're very competitive. It can be often one of the best cars in a very slow-speed corner so I think a couple of the tracks lately have suited them.
"I'm hoping we can be a little bit more competitive this weekend but they're getting better, you know, they're always making improvements, as are we. We're trying to improve in every area.
"They've been very quick on Saturdays like Charles has been on pole twice. But they've made more mistakes and struggled more on Sundays. And that's where we've obviously gained some of it back and we've looked a bit stronger – so trying to continue that, you know, with the points being on Sunday and not Saturday, that's good for us and coming in our favour.
"As a car, they generally have been quick always on Saturdays, so yeah, we need to try and push them a little bit more and catch up a little bit more in qualifying, and continue what we're doing on Sundays."
Is Norris's assessment fair?
Edd Straw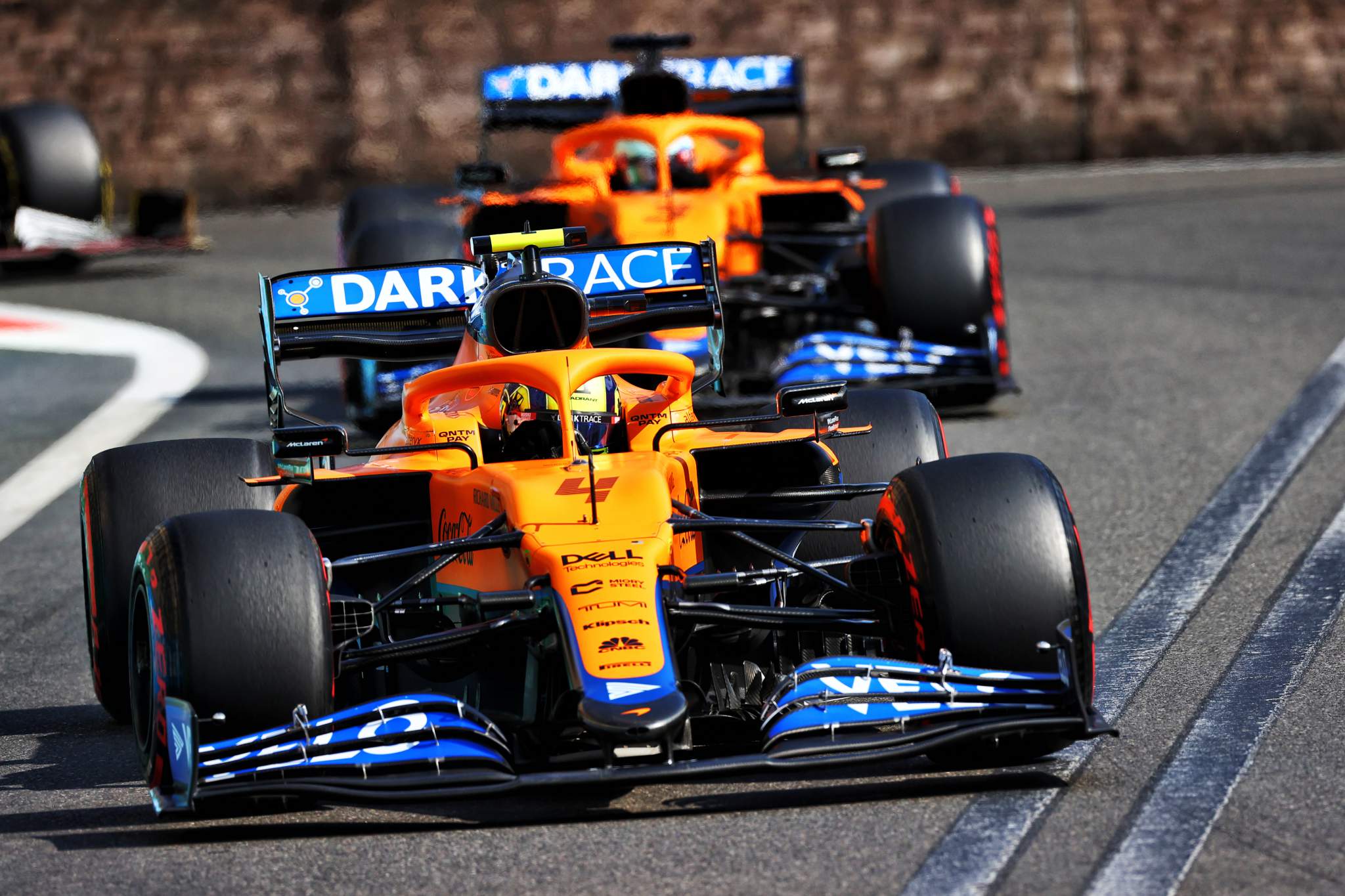 Norris is certainly correct when he suggests Ferrari has been more effective on Saturday than on race day. That's not simply about Charles Leclerc's recent pole positions in Monaco and Azerbaijan, but also the fact that the lead Ferrari has been ahead of the best-placed in all six qualifying sessions so far in 2021.
Yet this only translates to a two-point advantage for Ferrari in the battle for third in the constructors' championship. Considering Daniel Ricciardo has struggled to adapt to the McLaren MCL35M and has contributed only 26 points compared to team-mate Lando Norris's 66, for McLaren to still be at close to level pegging does support Norris's suggestion.
Ferrari has indeed made mistakes, certainly more than McLaren. The most obvious is not picking up the driveshaft hub damage on the rear-left of Leclerc's Ferrari after his Monaco qualifying crash because it was on the opposite side to the impact. That meant it came away from Monaco with only 18 points from Sainz's second place on a weekend when a win and having both cars on the podium was a possibility.
The Baku race also went wrong for Ferrari, with Sainz losing around 20 seconds to taking to the escape road on his outlap after changing to hard tyres and finishing only eighth and Leclerc slipping to fourth place.
There have been other questionable decisions, including putting Sainz out on the wrong tyre in Portugal when Leclerc had already struggled on it.
McLaren, by comparison, has been very solid. It has a 100% finishing record, with Norris in the points in all six races and Ricciardo only missing out thanks to his 12th place on a very difficult Monaco weekend for him.
However, McLaren cannot rely on Ferrari struggling to replicate its qualifying results in races indefinitely. While early on it did have a race pace disadvantage, in Spain its Sunday performance was strong, so the trend could be in favour of Ferrari. McLaren certainly needs to find more pace in qualifying as it can't rely on always making ground in the races, something Norris, in particular, has been very effective at.
But McLaren does hope the return to more conventional circuits will redress the balance. What happens over the triple-header of races could reveal much about where the true balance of power lies in the battle for third, or if it will continue to swing based on track performance sensitivities.