George Russell believes his three-year stay at Williams ended up "too long" for what it was, revealing that he and his backers at Mercedes had wrongly expected it to recapture its early hybrid-era form.
Russell moved up to Mercedes as Lewis Hamilton's Formula 1 team-mate this year, having before that raced at Williams since making his debut with the team in 2019.
It took him until the third year of his tenure there to score points for the Grove-based team, but his performances relative to the level of machinery available had proven convincing enough for Mercedes to bring him into the factory team.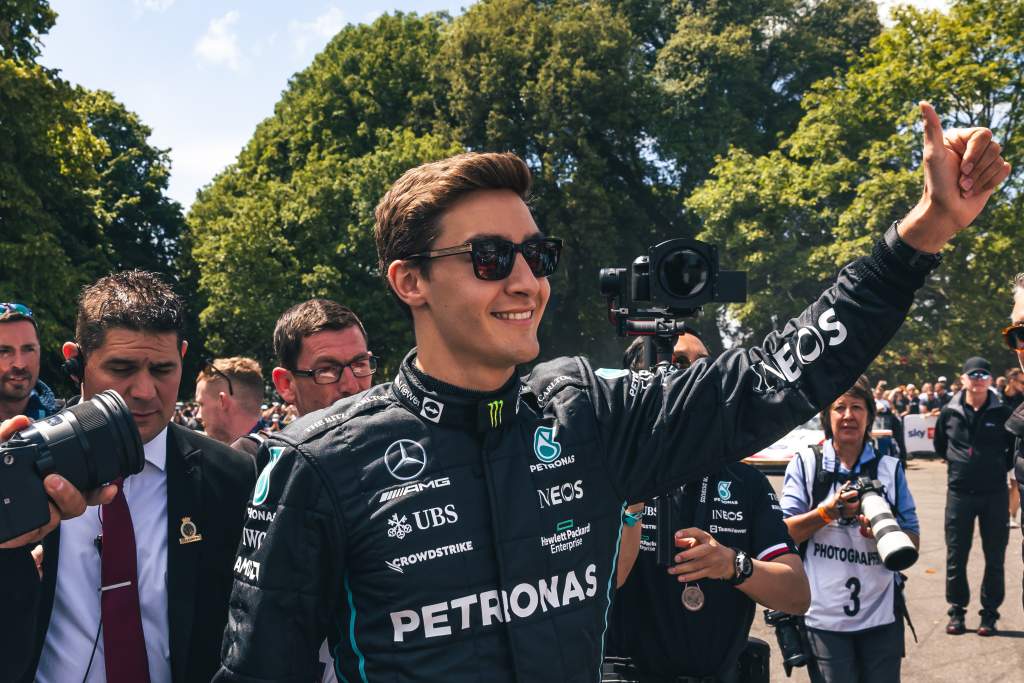 Speaking to F1's official Beyond The Grid podcast, Russell revealed that the impetus for originally signing a three-year agreement with Williams was the expectation that he'd be able to regularly fight for points and perhaps even podiums with the team.
The Briton's emotional investment in helping Williams get out of its rut was regularly on display during his time there – but his comments suggest he and Mercedes would've reconsidered such a long commitment had they realised how serious Williams's slump would be.
Russell said: "I think they [Mercedes] have always believed in me – and that's something I feel so fortunate to have because they never tried to put me on the spot and test me, to see if you crack. They want to build you up, make sure you fulfil your potential.
"But, I think when we signed with Williams back in 2018, bearing in mind this was a team that had just spent three years scoring podiums, finishing P3, P3, P5 in the constructors, and then they had a very bad year in 2018 when they finished last – but we thought this was a team at the time that can bounce back from this, and they'll be back in the P5-P3 region of competitiveness.
"So we all agreed sort of that three years was a good period – be fighting for points, maybe for podiums, whatever.
"In hindsight, three years driving around on my own at the back of the grid was too long."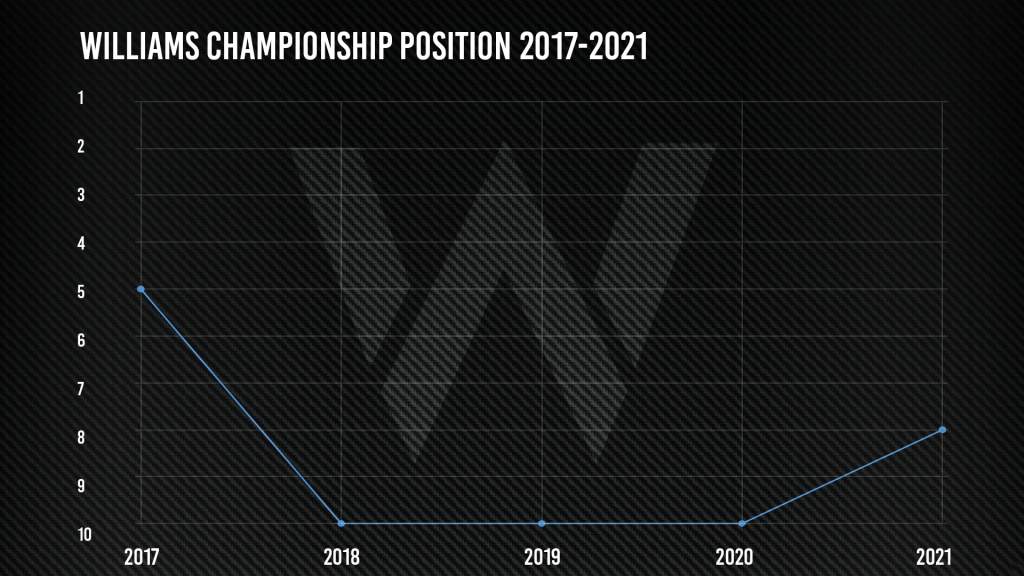 Williams finished last in the constructors' the year prior to Russell's arrival, but this was with a line-up of sophomore Lance Stroll and rookie Sergey Sirotkin.
Yet it actually got less competitive after that, scoring a total of one point across Russell's first two seasons, even while the Briton himself was overall comprehensively outperforming team-mates Robert Kubica and Nicholas Latifi.
"Unfortunately Claire [Williams] did quite a good job at the contract negotiations," Russell laughed, "and there was sort of no way out."
Williams' 2021 season did prove more fruitful – and Russell also admits that it could've been quite the daunting task to go up against Hamilton within Mercedes towards the tail end of an F1 regulations cycle.
He therefore painted his 2022 Mercedes graduation as coming at the right time, even though the team is less competitive now than it had been at any previous point in the hybrid era.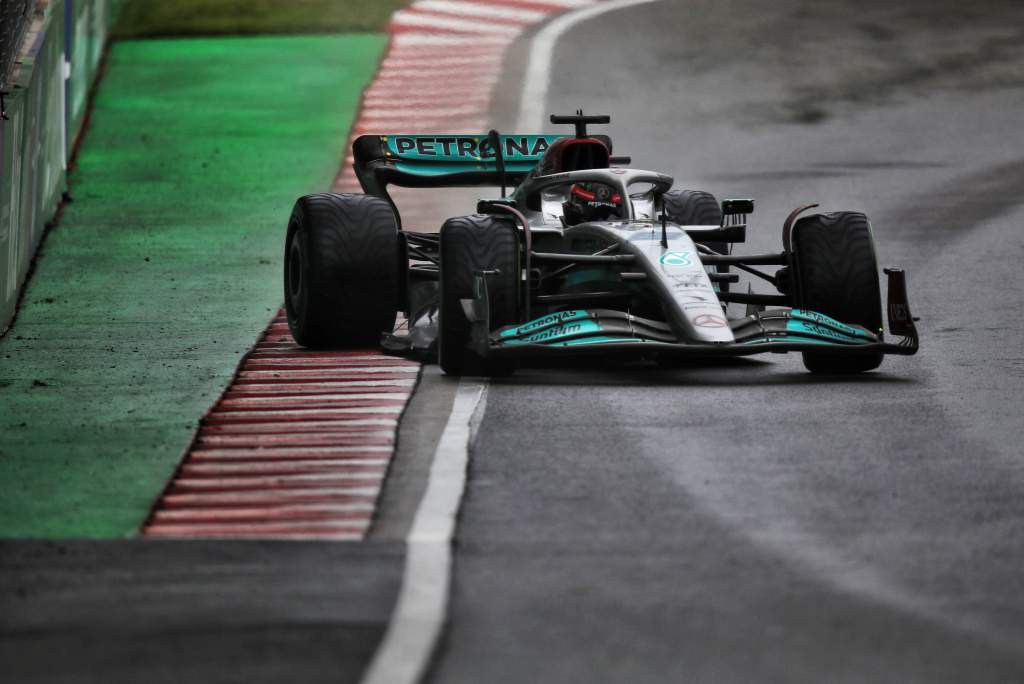 "When I look at this with the benefit of hindsight, I think joining Mercedes last year or even in 2020 would've been incredibly tough – going up against Lewis when that car has been evolved to suit his style of driving, over so many years, that was his baby as such.
"Whereas now, a fresh sheet of paper for everybody, everybody starting from scratch – and this was I'd say probably the right time."