Daniel Ricciardo would have cried if he had learned privately what his demonstration run in an ex-Dale Earnhardt car prompted the NASCAR legend's son Dale Jr to say.
Ricciardo drove Earnhardt's 1984 Wrangler Chevrolet on Saturday at the United States Grand Prix after winning a bet with McLaren Racing CEO Zak Brown, who owns the car.
His excitement in driving one of his childhood hero's cars has been obvious through the Austin weekend and the demonstration prompted Dale Jr to tweet: "I'm happy for Daniel. I'm also appreciative for how he celebrates my father.
"That makes a lot of dad's family members and fans smile."
Ricciardo was informed of Earnhardt's reaction during a post-qualifying interview for F1.
"Will Buxton told me at the end of the interview and I immediately got goosebumps," Ricciardo said in his Saturday evening written media session.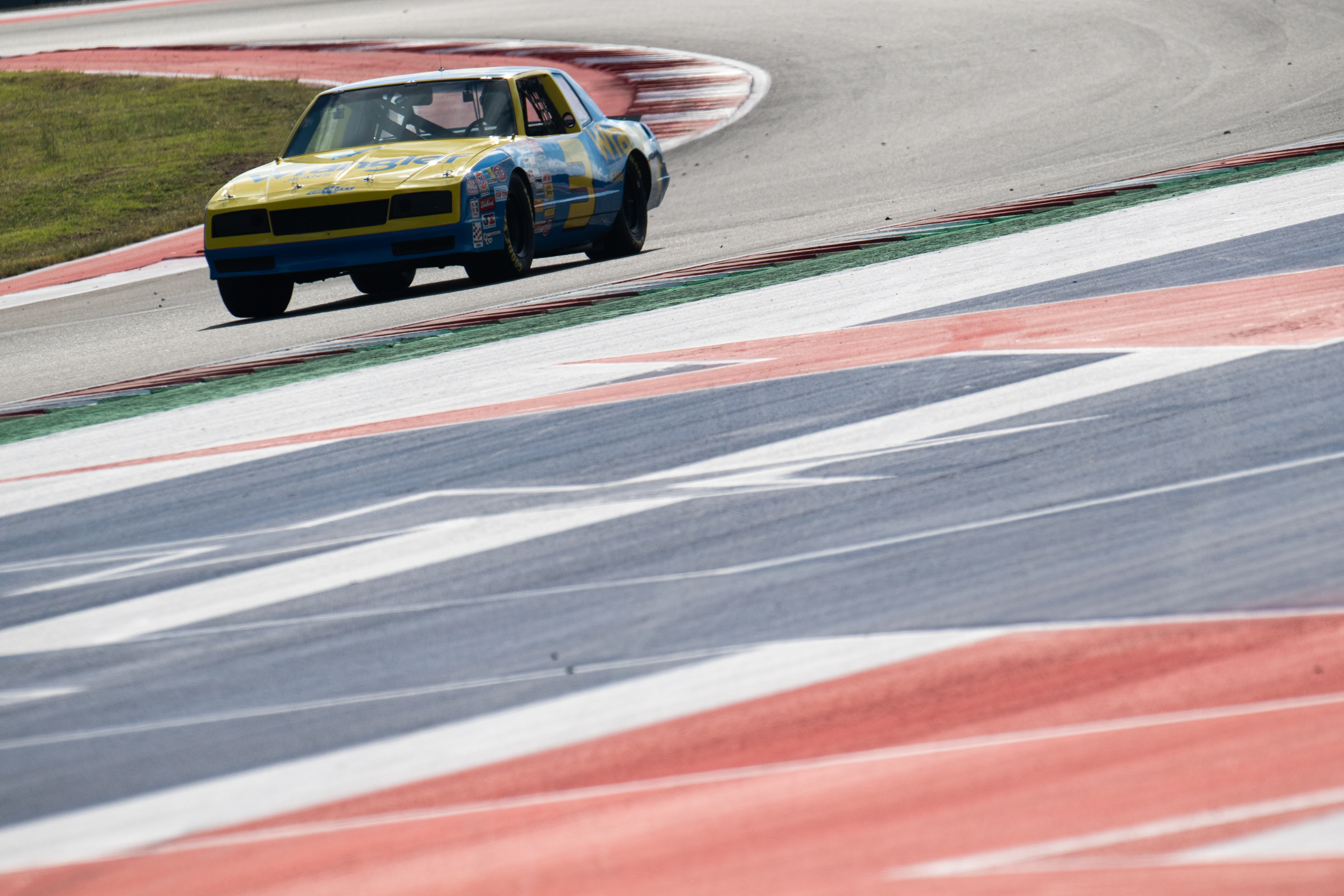 "And honestly, if I was in a private setting and he told me that one on one – like maybe here in my room – I think I would have probably cried a little bit.
"It was pretty crazy, but like happy crazy – to be appreciated by that family in general, I'm such a fan.
"And after Sr I was a massive fan of then Jr, watching every NASCAR race for years. I'd wake up and watch Jr try and win the 500 every February.
"It was pretty cool just to be, I guess, recognised and appreciated for having the support for his dad."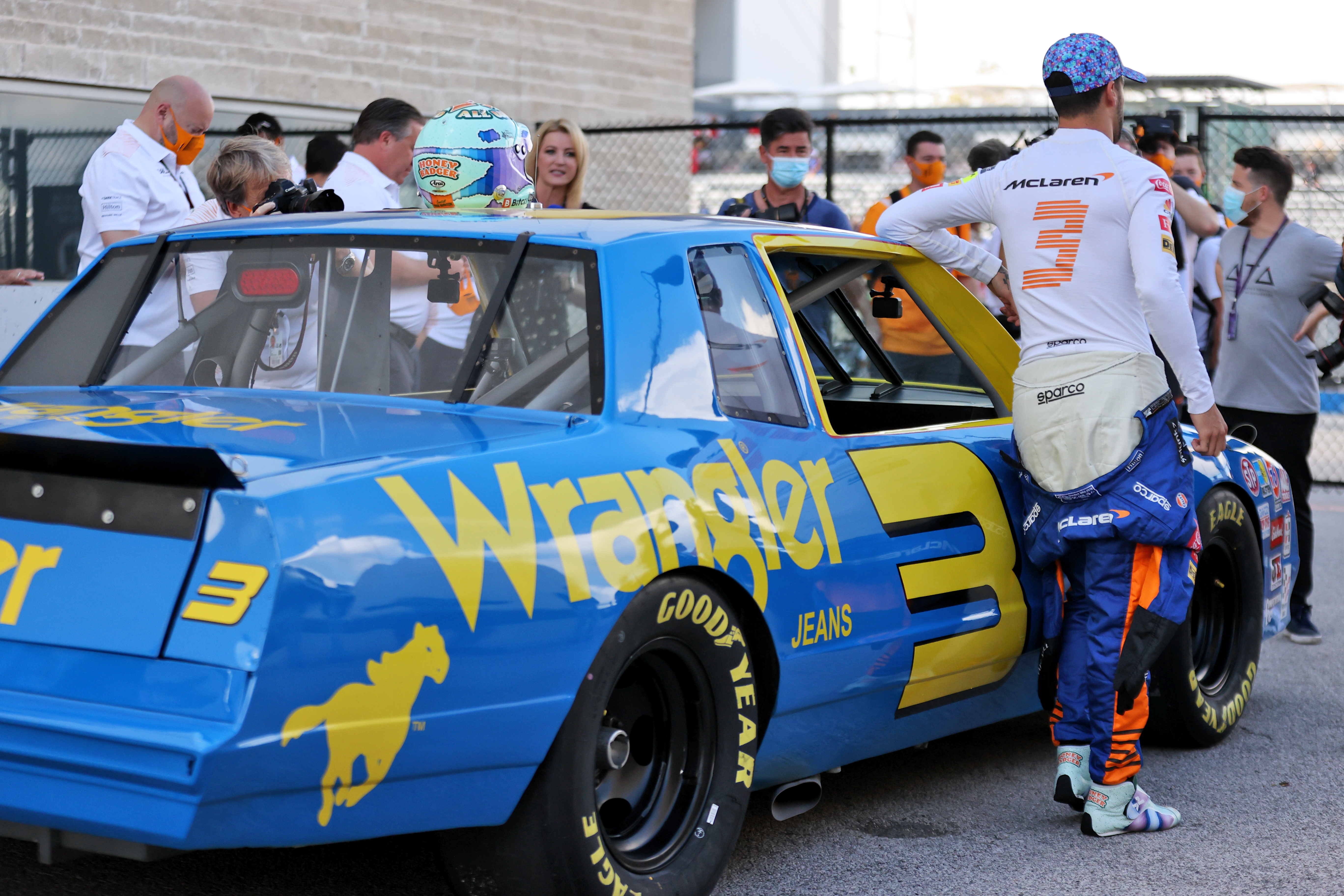 Ricciardo has made his fandom of the seven-time Cup champion clear in the past having adopted Earnhardt's #3 and adorned his style of number on his crash helmet when F1 introduced permanent driver numbers in 2014.
That also drew Dale Jr's approval at the time.
Asked by The Race if having such a warm response from Earnhard underlined how authentic his affection for the family is, Ricciardo said: "Yeah, it does.
"That's why with something like that, I ran his three famous three in that font on my helmet the first year we could choose our car numbers, and I remember speaking to Dale Jr, and I was like, do I ask if I could do it?
"Even before I asked he was like 'dude, that's so cool, we really appreciate you' and stuff.
"But I didn't want to do it if I wasn't [being genuine].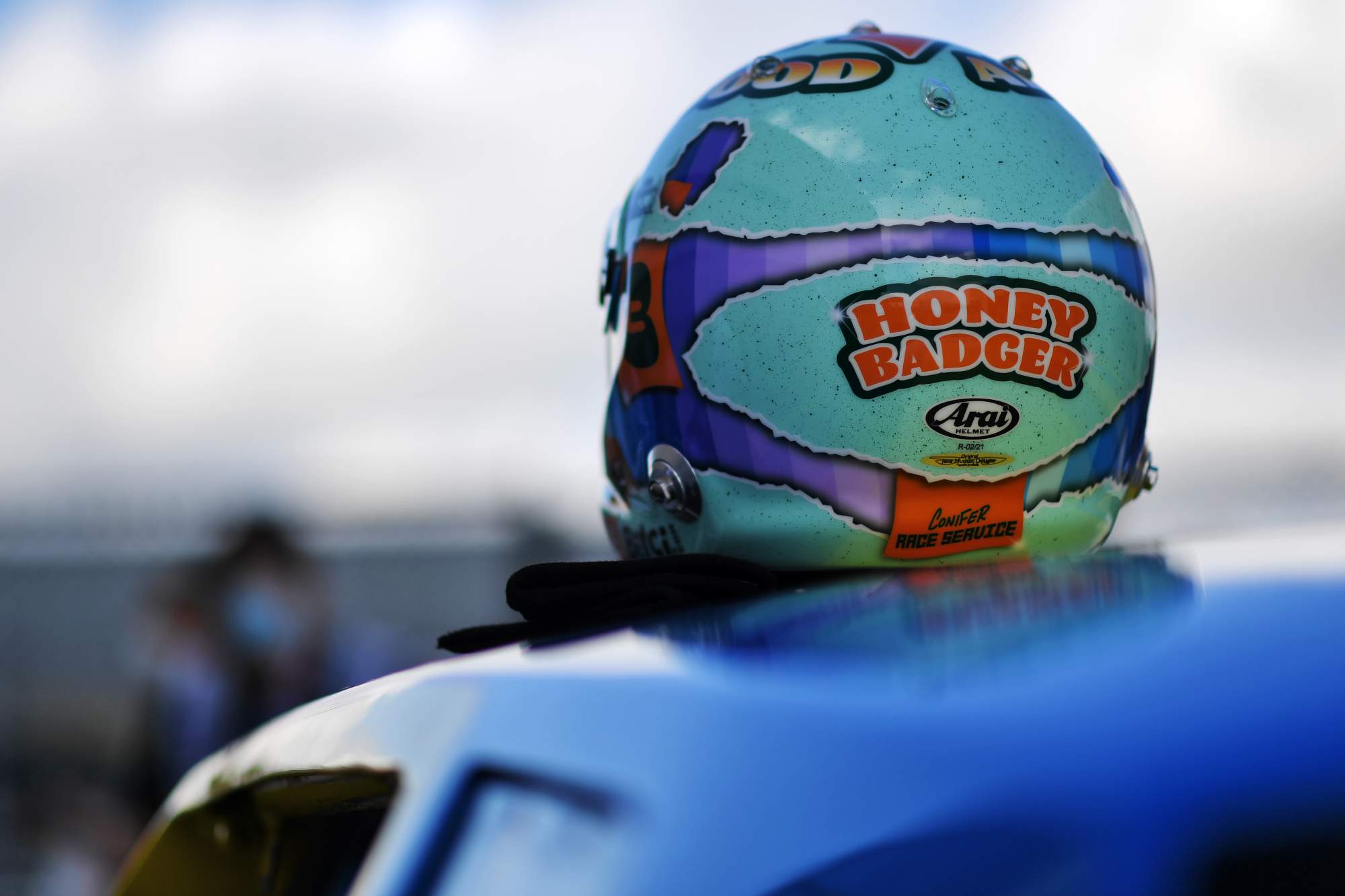 "I was confident enough in my fanboy [level]! I followed Dale as a kid and then Dale Jr, so I was confident that if I got questions about it I can speak truthfully about it – I am a pure fan.
"And I think also just to bring that into F1 it's a bit like Lando [Norris] with Valentino Rossi: he's got nothing to do with F1 but he's a hero in motorsport and you can appreciate that.
"It's the same with Earnhardt. It's kind of cool, we all love [F1 legend Ayrton] Senna and he's a hero for all of us but to bring some crossover into other motorsport, that shows quite a lot as well."
Ricciardo made the most of his time driving the car, waving to fans, throwing it through COTA's faster corners, and performing donuts too.
His smile was visible through the windscreen and former Red Bull team-mate Max Verstappen even messaged him a screenshot of Ricciardo grinning while driving down the straight.
"I think everyone's very glad I wore an open face helmet! It was sick," said Ricciardo.
Before 🏎 vs After 😆#USGP 🇺🇸 pic.twitter.com/hnE7ykFhrq

— McLaren (@McLarenF1) October 23, 2021
"It was so much fun, just being so different as well.
"I'm definitely going to get my kicks out of it just because it's so raw and foreign. The noise, kind of smashing gears, the driving position – everything's quite unique!
"And it's Dale's car, one of my all time heroes so that was just surreal.
"It was good fun. I think to do it here as well…if we went and rented a private track, somewhere in April, it wouldn't have had the same effect.
"So I'm really grateful that Zak flew it out here."
The demo of the '84 Wrangler car also meant a lot to Brown because he owns that car for sentimental reasons.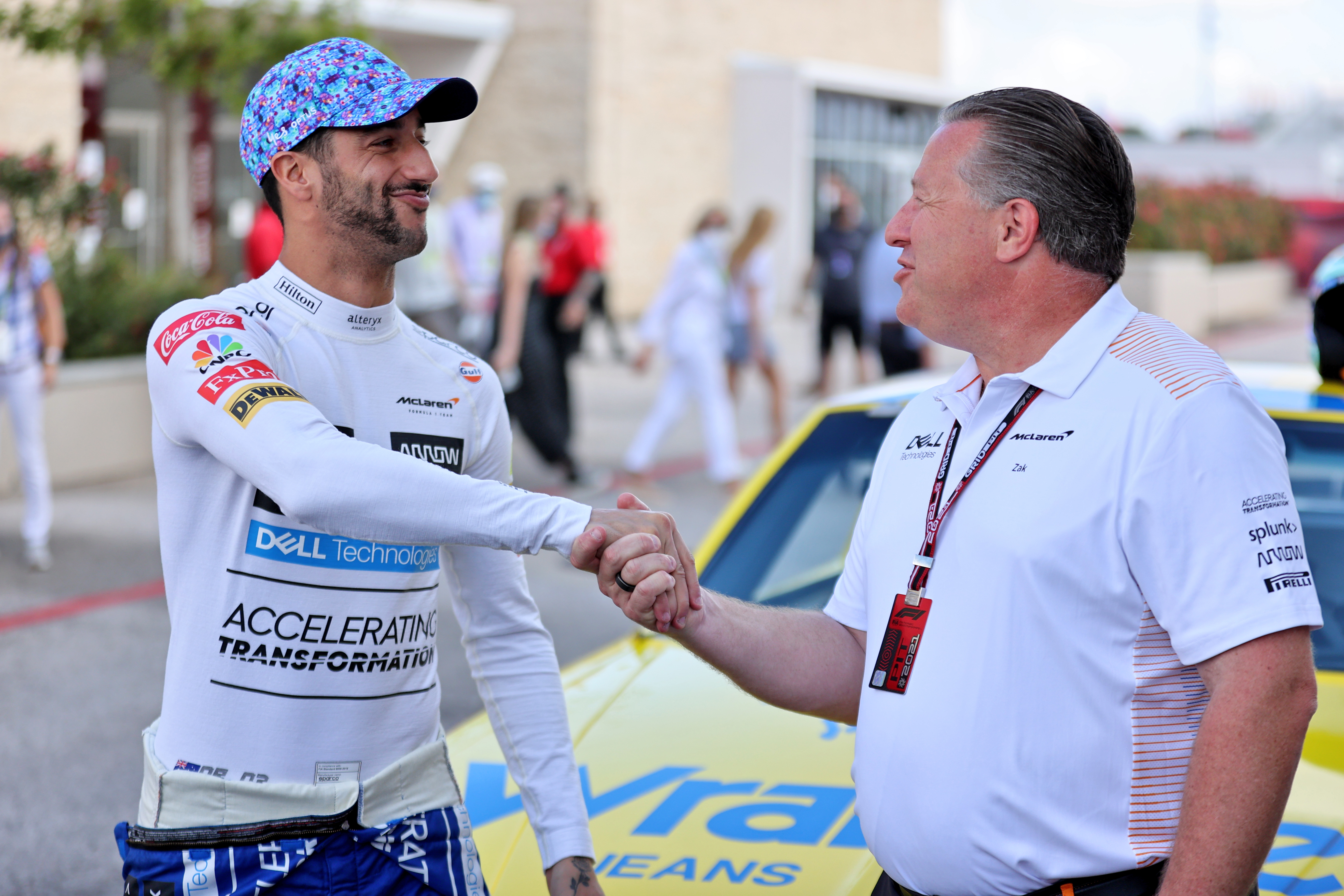 Brown saw the car win at Riverside as a kid when it was being driven by Ricky Rudd and watched Earnhardt drive it too.
"It was a lot of fun," Brown said of the demonstration.
"Definitely my car collection is driven by passion for the sport, and the famous iconic drivers, cars and teams. Motor racing is all about sport and entertainment.
"Daniel's a huge Dale Sr fan and it's a great moment to celebrate Daniel's victory, give him an opportunity that's kind of a once in a lifetime to share our mutual passion for the sport around a car, a driver that is iconic.
"And ultimately, put a show on for the fans. That's what we're here to do, to entertain the fans and share our passion for the sport with them.
"It's a fun, enjoyable, memorable moment."