You might expect Daniel Ricciardo to rail against the speculation raging about his future both with McLaren and in Formula 1.
But one of the strengths that could yet allow him to turn his fortunes around is his phlegmatic attitude, allowing him to focus on attempting to drive his way out of trouble.
It would be naive to suppose Ricciardo isn't affected by the situation in any way, particularly as the public narrative reflects a very real behind-the-scenes drama about his future. But while some drivers, even those with less illustrious CVs than that of an eight-time grand prix winner, might feel an impudent world disrespectful of their qualities is against them, Ricciardo isn't deluding himself.
And that should ensure he's in the best position to continue to chip away at his struggles with the car that mean he's only produced the performances expected of him in flashes since joining McLaren.
It's not that he's driving badly, it's just that he's not achieving what's required of him as a high-value, marquee signing even when taking into account the high benchmark he's being compared to in Lando Norris.
"At the end of the day, people care," said Ricciardo. "That's why I'm probably being talked about finishing 13th, it's because people think I can, or know I can, be better. It speaks to my results in the past and I guess as a driver that people believe in me.
"I also don't expect an amazing narrative when I cross the line in 13th. But pressure, it's a good platform to perform on and it's also why I signed up to this. I love it, I think success after struggle always tastes a bit sweeter, so that's what I look forward to."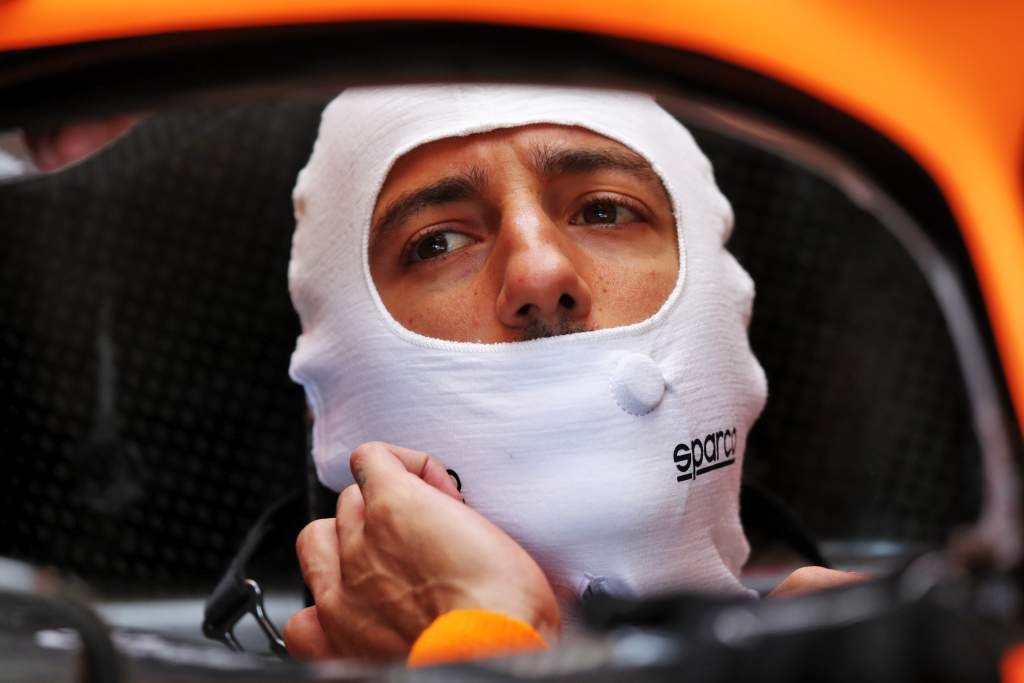 That might seem like Ricciardo is taking criticism and trying to turn it into a positive. But there is some truth in it.
Ricciardo has done great things in F1, which makes it frustrating to see him struggling so much. To witness a driver who has brought so much to grand prix racing over the past decade rendered an also-ran is a disappointment.
As The Race reported last week, the option in Ricciardo's contract for 2023, which was previously referenced by McLaren CEO Zak Brown, is understood to be on the driver's side. As Ricciardo has indicated he has no interest in continuing just to fight for poor results, there's the question of whether he will feel it's worth seeing out that contract if things don't change given he has the power to trigger his own exit.
There is also the question of whether McLaren could cut its losses and find an agreement to pay off Ricciardo to make way for another driver in 2023. That might sound expensive, but it isn't unprecedented – perhaps most famously with Kimi Raikkonen being paid a vast sum of money not to race for Ferrari in 2010, having triggered an option on his side to continue.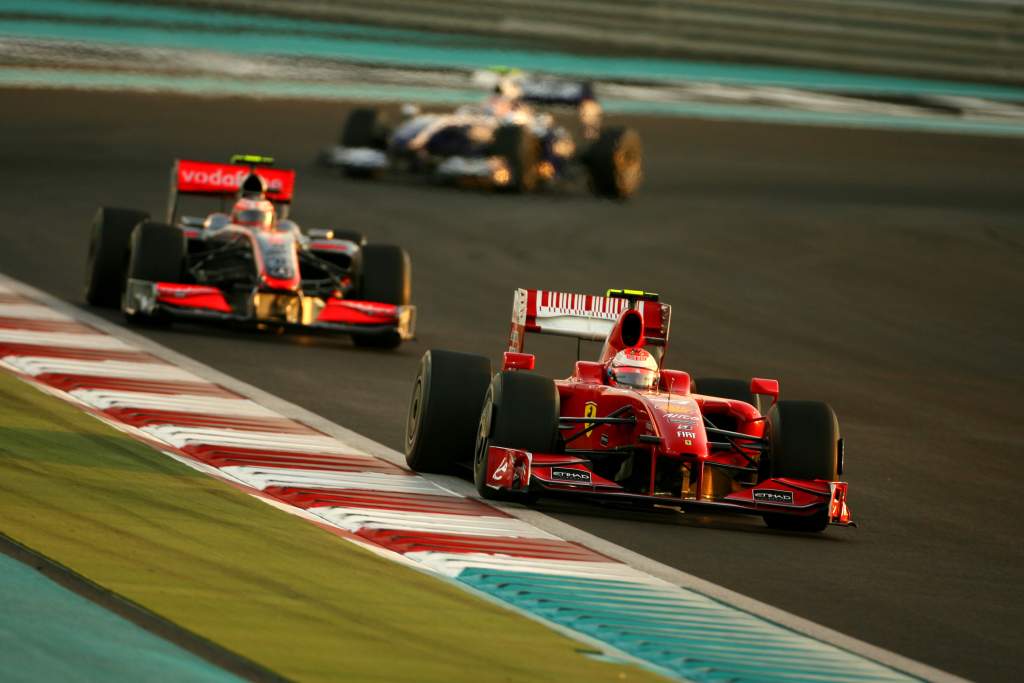 When he was asked about Brown's comments, Ricciardo said he has "become immune to the media", again speaking to that mental strength. But he knows what matters is he reproduces the kind of form he showed consistently before joining McLaren – and that he has occasionally shown since joining, for example in winning at Monza last year.
Ricciardo sounded downbeat in Monaco when talking about the challenges he was facing, but took a more positive tone ahead of practice in Baku. He insists he still has the confidence to make it work and that a breakthrough isn't as far off as it might appear.
"Stripping it back to the core, I still know what I can do," said Ricciardo. "I still believe I have it and it's not a place of low confidence or self-esteem or anything where I don't think it's possible. I know I can still do it.
"In this sport, everything operates at such a high level and if something's a bit out of tune it can have a bit of a carry-on effect. It's for me to get back into that place where I'm fully in tune with the car and then it will come.
"I have felt it before. It could come at any circuit and from there it will start to build some nice rhythm. A little bit like the second half of last season, where we started to build some of that.
"To get back into that place, it's not as far away as it probably seems. So I have confidence it can happen quickly."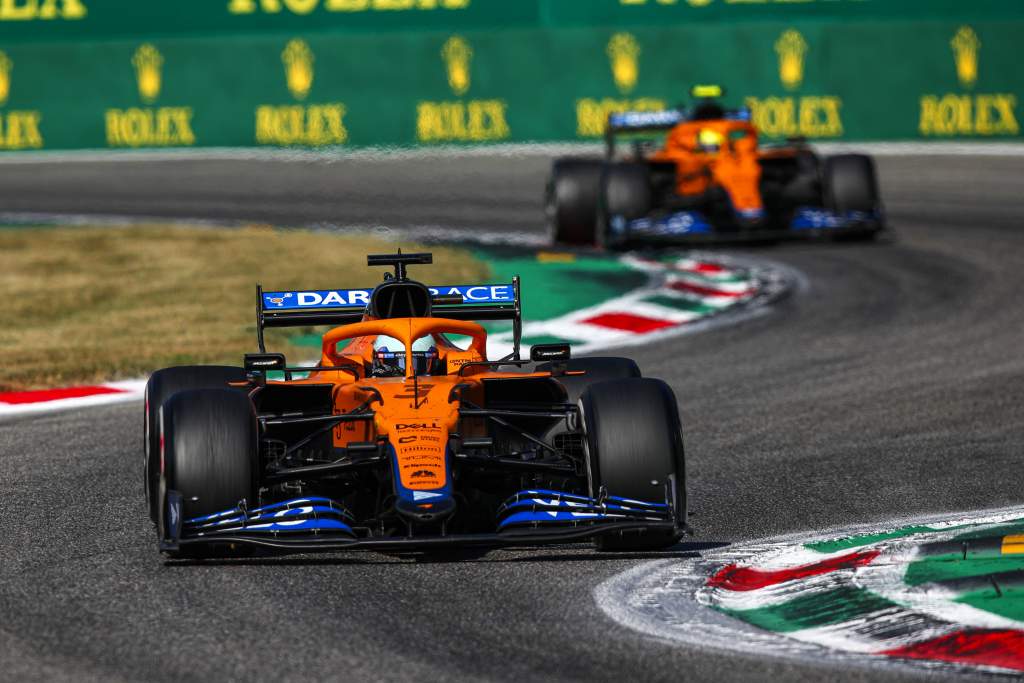 There was hope Ricciardo's struggles might be eliminated after last year thanks to a combination of the progress he made during 2021 – including that Monza win – and the soul-searching and technical evolution he went through that led to him understanding his own strengths and weaknesses in more depth.
Last year's McLaren was, as Ricciardo himself put it, "peculiar" in its handling characteristics. It struggled for front end into slower corners, making long, lower-speed turns with 'combination' entries particularly challenging as Ricciardo simply could not consistently rotate the car as effectively as Norris. Effectively, he was driving longer corners, something laid bare by Turn 4 in Austria where he was more traction-limited at the exit for more time than his team-mate thanks to having more lock on.
That generation of McLarens were unusual in their demands, something Norris spent time adapting to when he first came into the team. But the 2022 cars have changed the game again, which means that the old style that served Ricciardo so well – and that technical director James Key last year suggested had its roots in the progress the Australian made during his Toro Rosso days in 2012-13 – is not compatible.
These cars do lack front load into slower corners thanks to their ground-effect aero and reduced opportunities for top-body downforce generation. As Ricciardo joked when asked by The Race whether he feels the rules have compounded his problems by taking the generic characteristics away from his default style: "It's massive sabotage!".
But Ricciardo then delved into his struggles more seriously.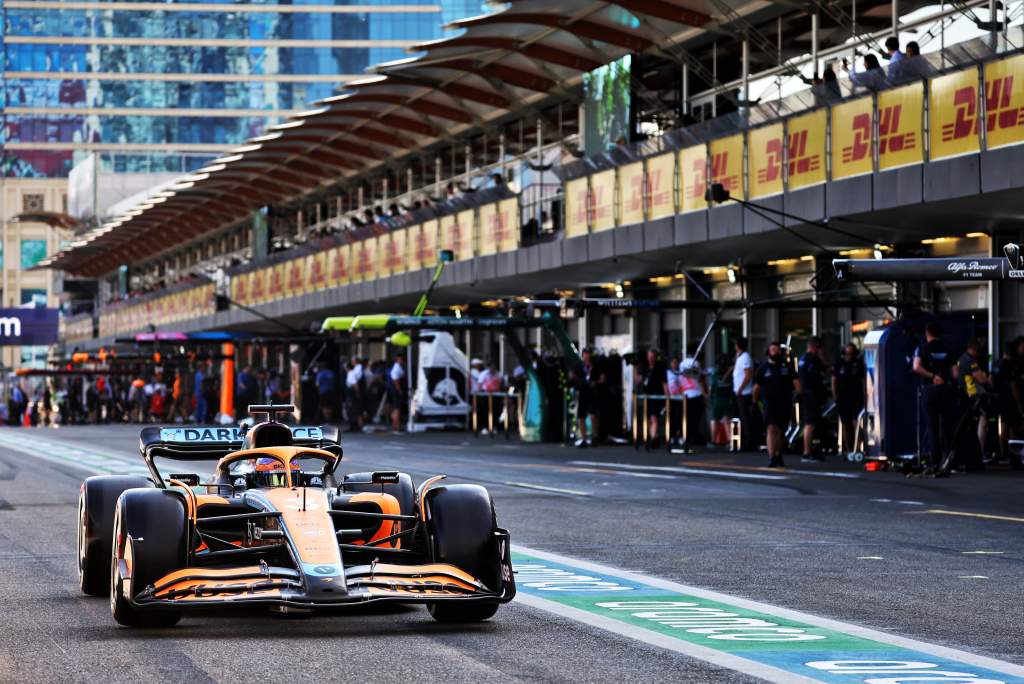 "Even with the changes this year, there's still some things which carry over from last year's car," said Ricciardo. "Some of the things the car did last year it still does this year.
"It's still trying to get on top of that. It's a place where I didn't really find these issues in the past, and that's why it's something that is a little bit new or unfamiliar for me.
"It's taken longer than I'd have liked to get results or consistency week in and week out. But it's not far off.
"I don't want to keep talking about Monza, but there were obviously times last year I could show I can make it work with this car. I do think we are closer this year than last year, funnily enough.
"Just going to cross the line now with less people in front of me and more people behind me, and then everything is sweet."
Ricciardo has had his good weekends this year. Australia, for example, went well with a sixth-place finish behind Norris, who he might even have passed late on but for instructions not to given his team-mate was under instructions to manage the pace dramatically. But Norris's 48-11 points advantage and 6-1 qualifying edge tell a story because Ricciardo has been resoundingly the number two driver in terms of performance.
Now it's about Ricciardo finding that sweet spot where he can drive fully intuitively. The characteristics of these cars means they can't be driven exactly like the machines in which he scaled great heights, so it's down to finding a fusion of set-up and driving style that allows Ricciardo to extract more speed.
Time is running out to do so, but there's no doubt taking a constructive and positive attitude to it will at least give him a chance to change his current course.
But the rest will depend on things clicking consistently and allowing him to string together the strong laps he was renowned for for so long.