McLaren and Daniel Ricciardo have reached an agreement to end his contract one year early, with McLaren expected to run Oscar Piastri in Formula 1 next season instead.
Confirmation of the early split brings a long-running saga to an end that looked inevitable as Ricciardo and McLaren failed to spark his 2022 season into life.
McLaren will not announce his replacement immediately, although current Alpine reserve Oscar Piastri is expected to be confirmed in due course – assuming it is cleared by the FIA's Contract Recognition Board that McLaren, rather than Alpine, has a valid 2023 F1 contract with the 2021 Formula 2 champion.
Ex-Red Bull driver Ricciardo was a major signing for McLaren when he decided to join from the works Renault team for the 2021 season and signed a three-year deal as the figurehead for the team's revival alongside rising star Lando Norris.
But bar a stunning victory in the 2021 Italian Grand Prix, Ricciardo's highlights at McLaren have been few and far between and to his and McLaren's surprise he has struggled extensively in 2022.
Ricciardo has been consistently outperformed by Norris, a trend that was initially put down to the characteristics of the 2021 McLaren but then carried on into 2022 amid a complete change in technical regulations and car design.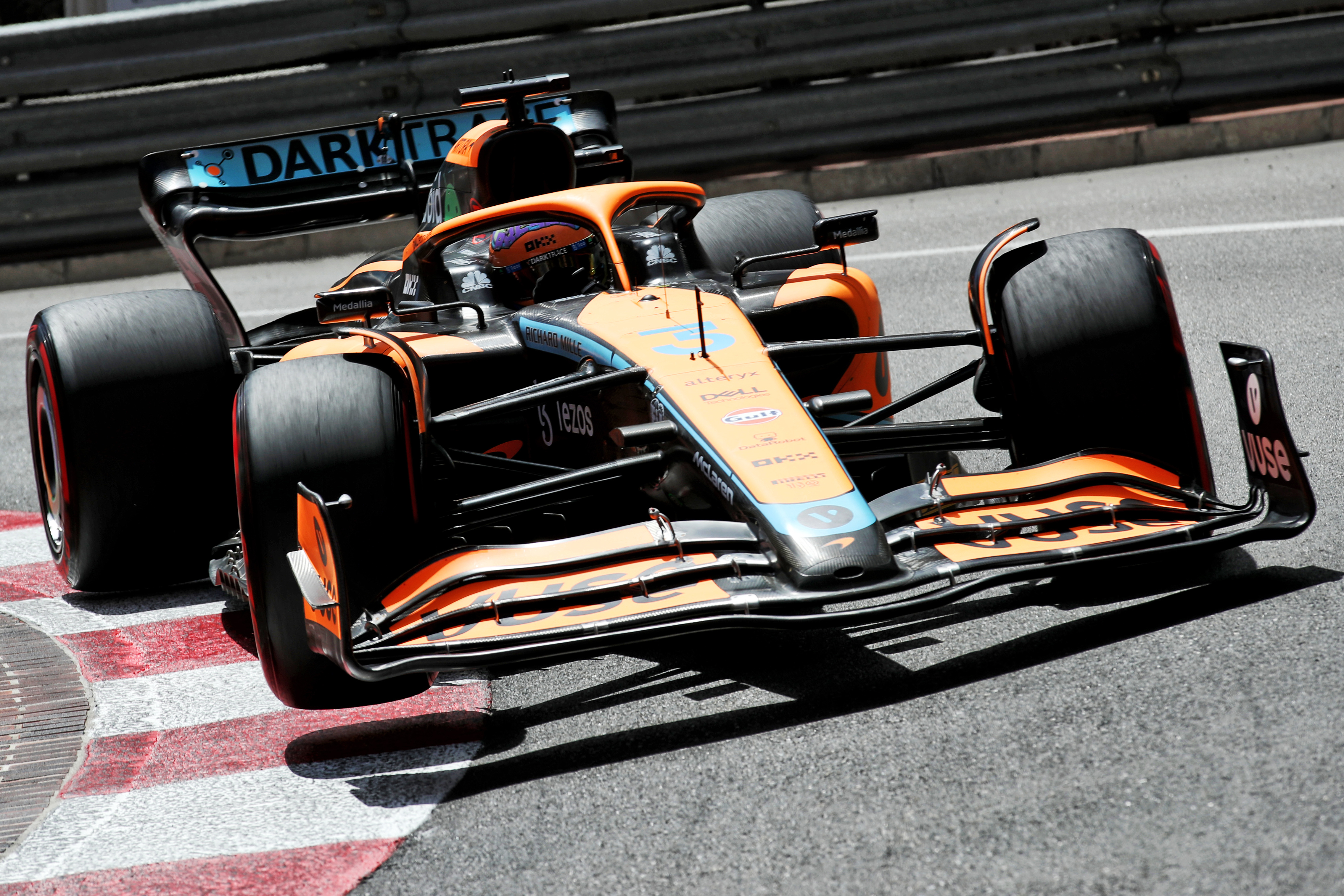 This year Ricciardo has only scored 25% of Norris's points, which is costing McLaren fourth place in the constructors' championship.
"It's no secret that we hoped we could achieve more together but seeing him stand on the top step of the podium as a McLaren driver was a highlight," McLaren Racing CEO Zak Brown said.
"We wish him well for the future and let's go enjoy the rest of the season together."
As Ricciardo struggled, the possibility McLaren may replace him has grown – despite Ricciardo and McLaren both reiterating he had a valid contract for 2023.
It first emerged in the early months of the season, especially when Brown revealed "mechanisms" existed by which the deal could be ended early.
This was understood to be an option on Ricciardo's side but when he insisted in July he would not walk away, it was clear the only option for McLaren was to pay him enough to agree a mutual early termination.
McLaren is understood to have informed Ricciardo he was no longer part of its plans for 2023 prior to the summer break, and is believed to have agreed a deal to sign current Alpine reserve Piastri at the Hungarian Grand Prix
In the weeks since, McLaren has been negotiating the details of Ricciardo's exit – including how much he will be paid and whether McLaren can help facilitate a move elsewhere.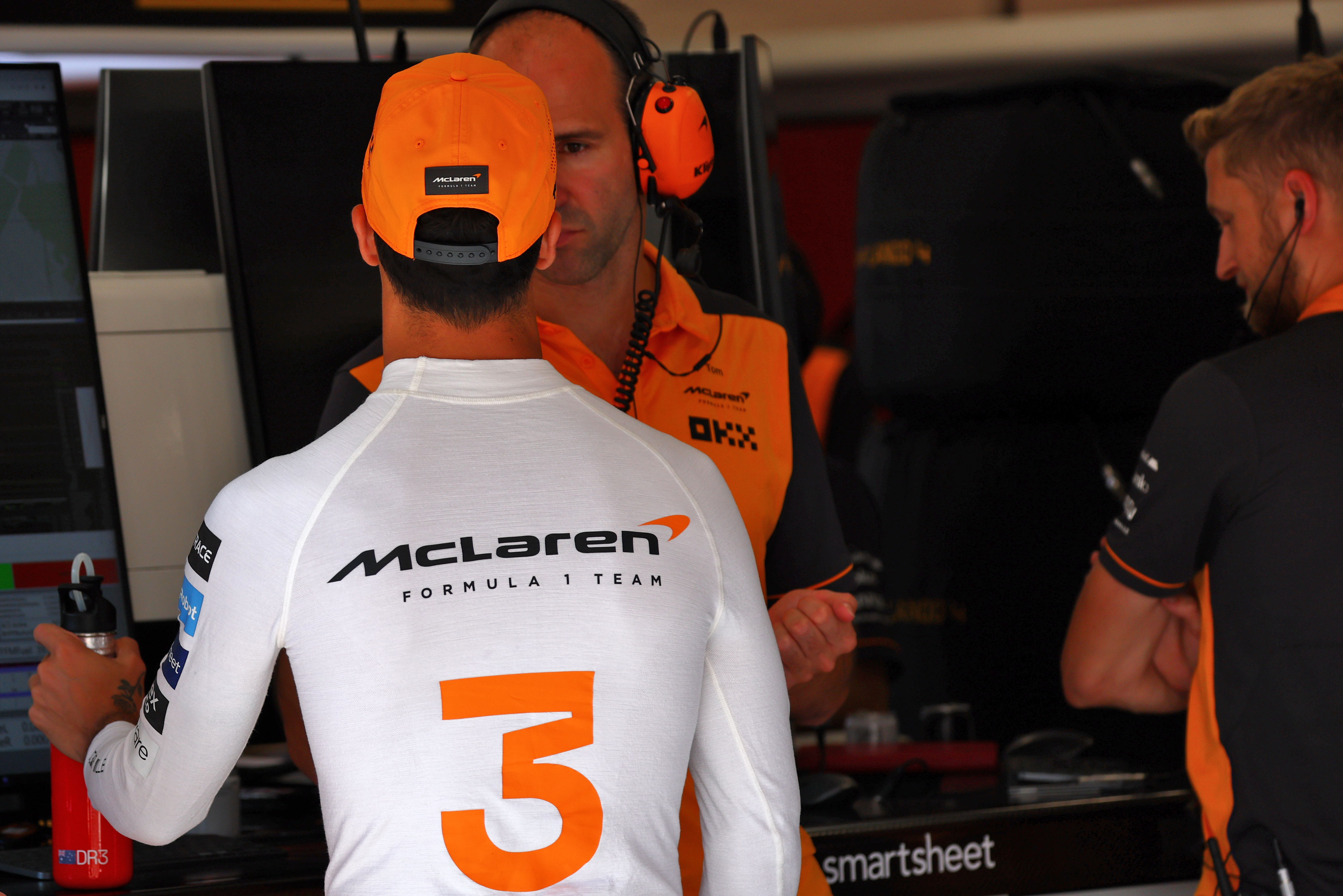 On Wednesday ahead of the F1 season recommencing at the Belgian Grand Prix, it was confirmed he has agreed to part ways and confirmed he will not race for McLaren in 2023.
"We had a lot of discussions in the last month, Zak, myself, and Daniel," said McLaren team principal Andreas Seidl.
"We have to acknowledge we didn't make it work together. Despite all the effort.
"That's why we came to the decision we wanted to make a change for next year and mutually agreed with Daniel that we terminate the contract early at the end of this year.
"It's not the outcome we were all looking for but at the same time it's important now to switch our focus towards the next nine races together and give it all as a team."
Though the exact terms of Ricciardo's exit have not been revealed, he is free to strike a deal with another team.
Ricciardo has not said where he will race next season but intends to stay on the F1 grid.
"It's been a privilege to be a part of the McLaren Racing family for the last two seasons but following several months of discussions with Zak and Andreas we have decided to terminate my contract with the team early and agree to mutually part ways at the end of this season," said Ricciardo.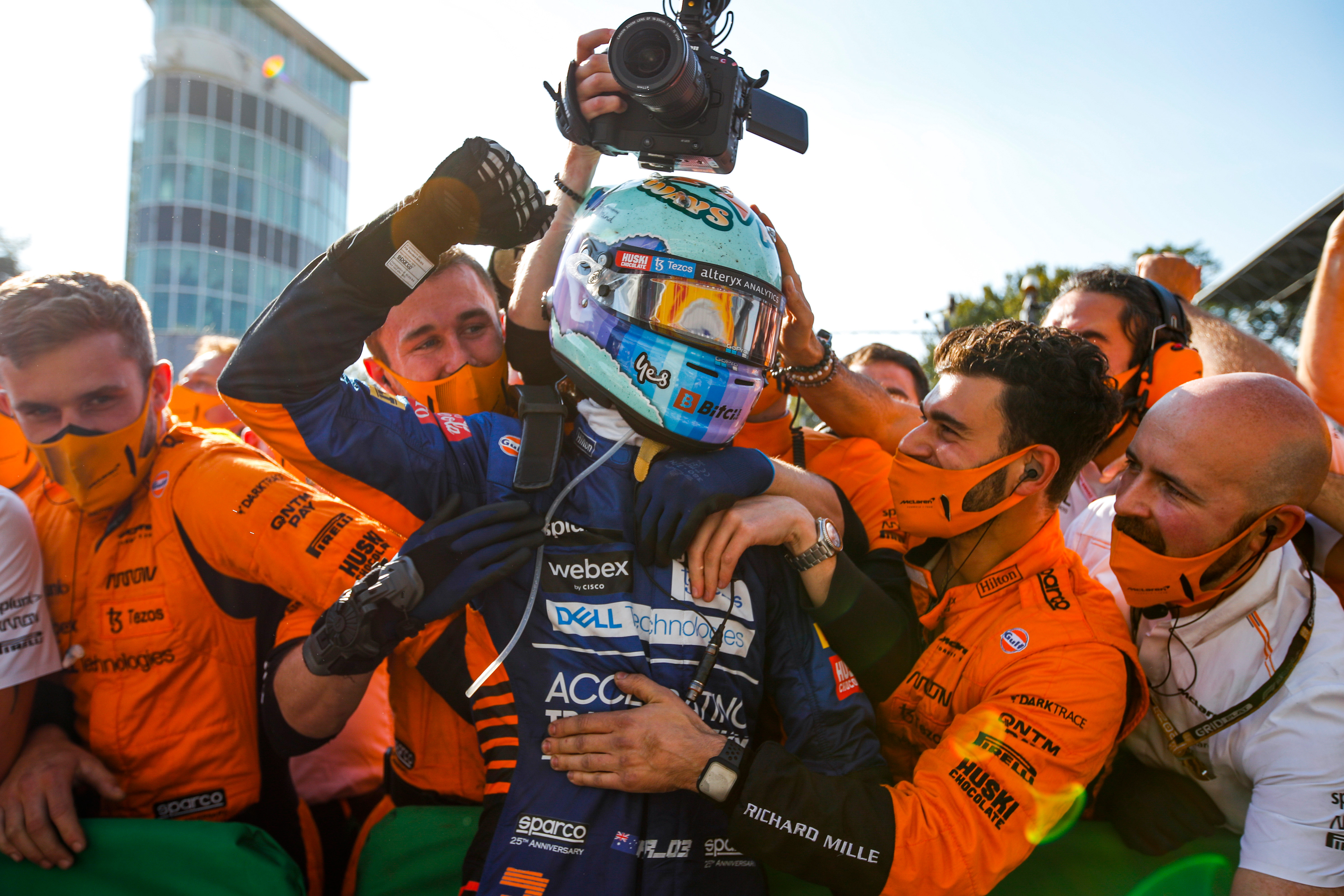 "I'll be announcing my own future plans in due course but regardless of what this next chapter brings, I have no regrets and am proud of the effort and work I gave McLaren, especially the win in Monza, last season.
"I've never been more motivated to compete and be a part of a sport that I love so much and look forward to what comes next."
— Daniel Ricciardo (@danielricciardo) August 24, 2022
The likeliest move is for Ricciardo to return to the Renault works team, in the seat that Alpine publicly announced Piastri would take.
Alpine initially wanted Piastri to replace Fernando Alonso, who shocked his current employer when he was announced as an Aston Martin driver the Monday after the Hungarian GP.
The original plan for Piastri was for Alpine to send him to Williams on loan but with Ricciardo's future increasingly at risk and no firm contract with Alpine's F1 team for 2023 yet agreed, Piastri's management saw an opportunity to strike a deal with McLaren instead.