Daniel Ricciardo and McLaren are parting company at the end of the 2022 Formula 1 season despite having another year to run on their contract.
It's far from the first time that scenario has unfolded in F1, and earlier this year – as the Ricciardo/McLaren split possibility began to develop – we picked 10 of the best such stories.
Here's another chance to read that list.
Some are tales of a driver deciding to go elsewhere, in others the team has had enough and there's even an example where a title-winning driver was paid a huge sum of money NOT to race.
SERGIO PEREZ – RACING POINT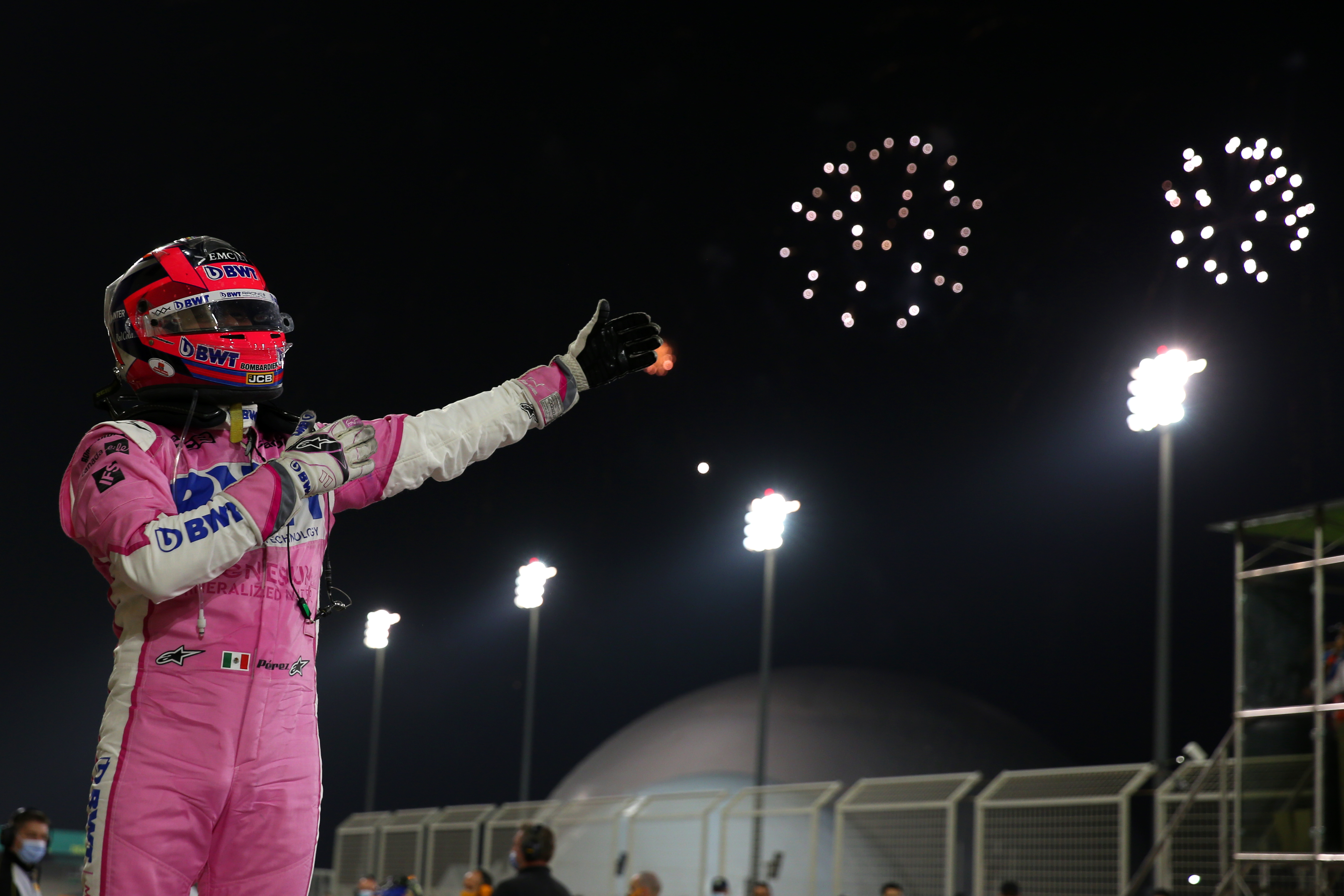 Sergio Perez had a contract with Racing Point for 2021, so in theory should have been on board for its first season as Aston Martin – continuing a relationship that had begun way back in the Force India days in 2014.
But from early in the delayed 2020 season, the double-talk used by the team in saying its drivers had contracts but declining to actually confirm their places for the following season made it clear something was up.
"It is the silly season already, which I just can't fathom because we've only done two races and we're already talking about driver changes – but we're happy with the two that we have and they're contracted," said then team principal Otmar Szafnauer in Austria that July, in one of many such non-denial-denials that summer.
"What they need to do is do the best they can. They are contracted, and watch this space, we'll see where we go.
"But our intention is never to not honour our contracts."
Rumours swirled that Racing Point was targeting Sebastian Vettel, whose contract Ferrari had decided not to renew. With Lance Stroll, son of team owner Lawrence Stroll, locked in, it was always likely to be Perez who paid the price – and he duly did, despite having a very strong season.
When he claimed the first victory for the team under Stroll's ownership, and his own first in F1, in the Sakhir Grand Prix, he was still without a drive for 2021.
Though there had been other midfield options, Perez was holding out for a Red Bull drive, with Alex Albon's place there uncertain.
And when Red Bull decided Albon wasn't what it needed for 2021, Perez landed on his feet by signing a deal to join one of F1's biggest teams just before it returned to title contention. He'll get at least four years there too, having recently extended his Red Bull contract through 2024 in a deal announced just after his surprise Monaco Grand Prix win.
AYRTON SENNA – TOLEMAN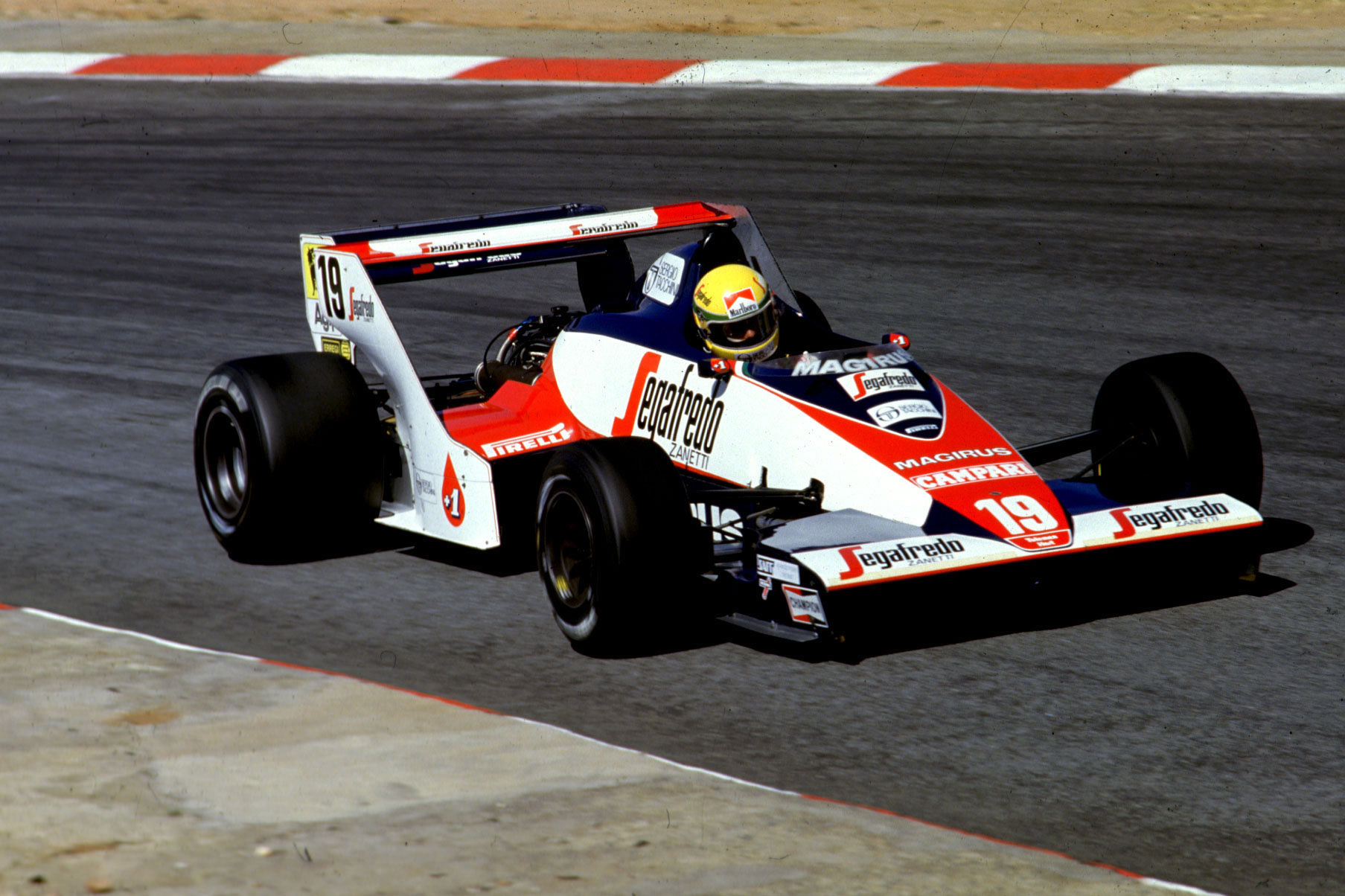 When Ayrton Senna signed his first F1 deal with Toleman, it covered 1984 through to 1986.
But his sensational rookie season inevitably attracted bigger teams' interest. Toleman had got him on the podium, but was still largely unproven in F1.
He duly agreed to leave for Lotus to replace Nigel Mansell. Though Lotus had fallen a long way from its championship-winning peak and hadn't won a race since 1982, it was a more consistent frontrunner.
It was a controversial move that led to Senna being benched by Toleman for the Italian Grand Prix, but the future three-time champion was entirely within his rights. His deal contained a £100,000 buyout clause – over a quarter of a million in today's money – that Lotus triggered.
What angered Toleman was that Lotus announced Senna was joining for 1985 before formally activating that buyout clause. That's what led to him being suspended.
Senna returned to see out the season, finishing third in his final race for Toleman at Estoril before heading off to Lotus, where he famously took his first F1 win in his second start for the team – back at Estoril in a soaking 1985 Portuguese GP.
NIKITA MAZEPIN – HAAS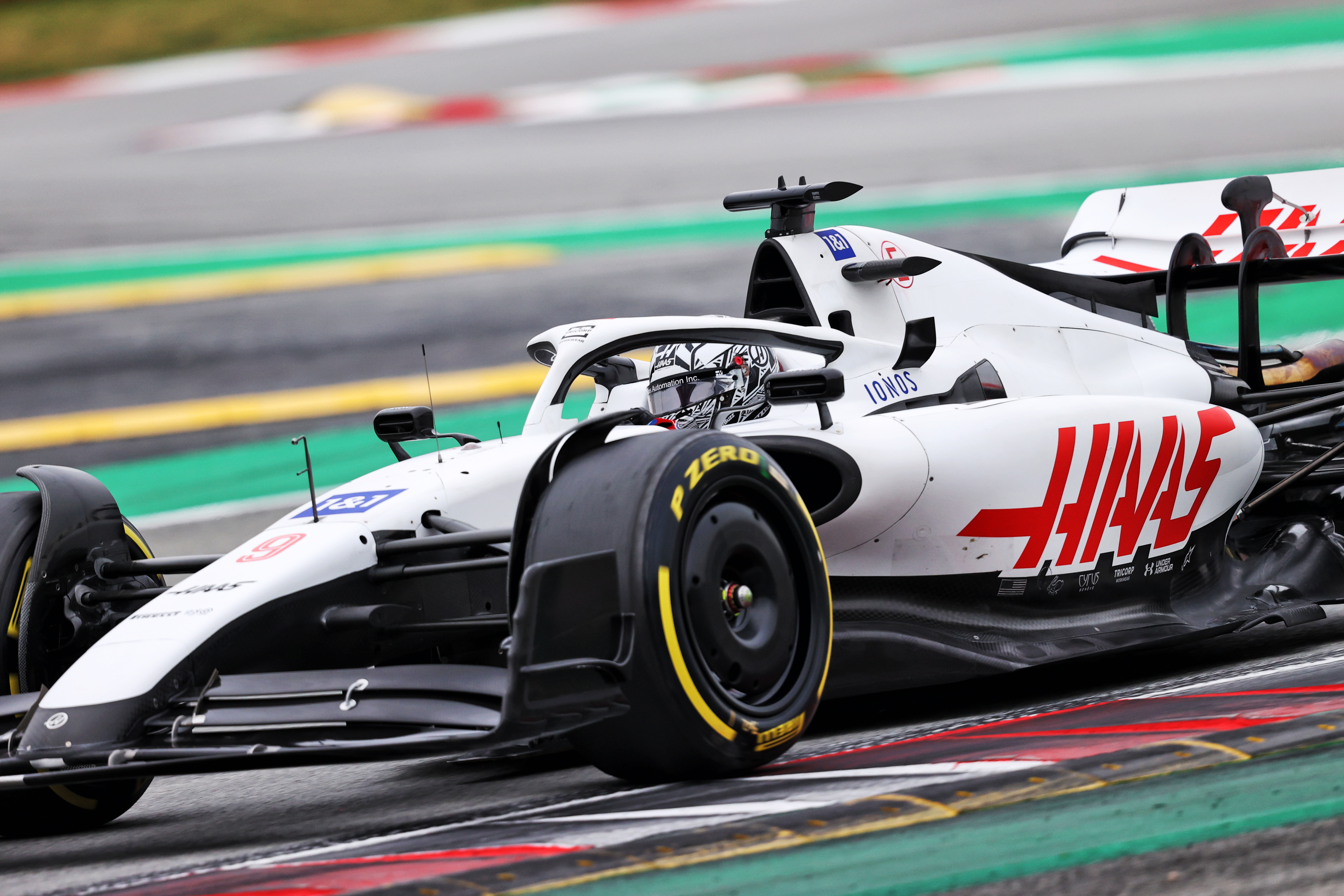 Nikita Mazepin was preparing for his second season in F1 with Haas in February 2022 when Russia invaded Ukraine during the first pre-season test at Barcelona.
Although Mazepin saw out the test, it was clear that his future with the team was in jeopardy when Haas removed the branding of title sponsor Uralkali – owned by Mazepin's Russian oligarch father Dmitry – before the test was over.
By the time F1 reconvened for the second test, Mazepin and Uralkali had gone for good with Haas terminating both the sponsorship deal and the driver contract.
While Mazepin complained about the lack of communication from the team over the decision and what he called "cancel culture", Haas re-signed Kevin Magnussen – who then bagged fifth place in the season-opening Bahrain Grand Prix.
ANDREA DE CESARIS – LIGIER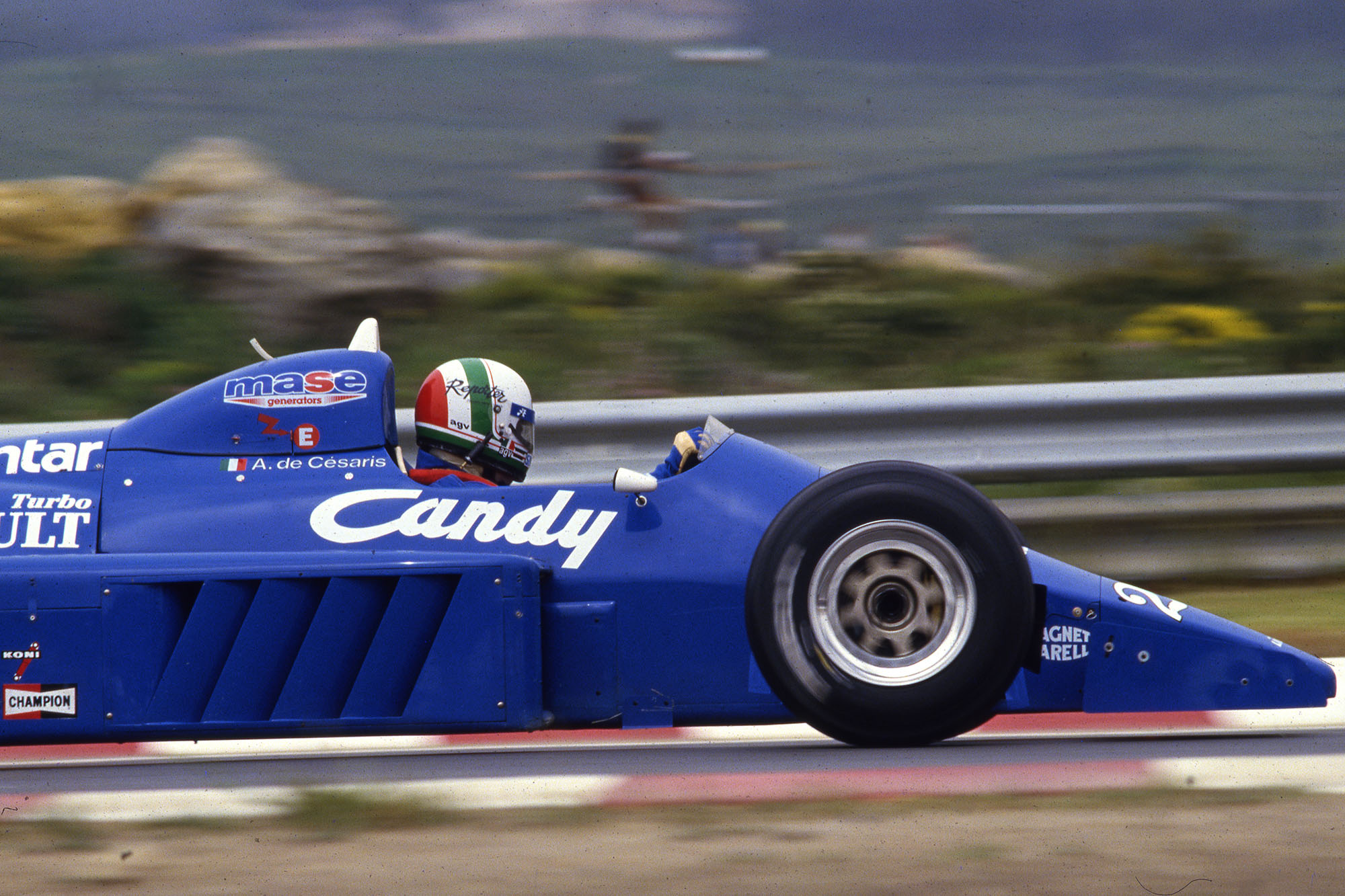 Andrea de Cesaris escaped one of the most spectacular F1 crashes of the 1980s in the 1985 Austrian Grand Prix when his Ligier was pitched into a series of rolls after going off at the Osterreichring.
But he couldn't escape the wrath of team boss Guy Ligier, who decided he could no longer afford the accident-damage bills racked up by De Cesaris. This crash proved to be the tipping point and he decided that weekend to sack De Cesaris, whose reputation for accidents dogged him throughout his long F1 career.
"De Cesaris is costing us too much money," Ligier declared.
"I've told him time and time again that we want a calm driver, one who can control his impulses.
"Andrea is a really nice guy, but we simply cannot afford him."
De Cesaris had a stay of execution because the Dutch Grand Prix followed a weekend later – keeping out of trouble there before retiring with a turbo failure. But that was it.
De Cesaris felt his sacking was unfair and complained that it was his first mistake of the season. That was perhaps a stretch, but he also pointed to financial considerations, saying "hard times are part of F1 – Ligier wants money".
He might have had a point, especially given he was backed by Marlboro with the team supported by Gitanes – which also backed his replacement, Philippe Streiff.
De Cesaris reappeared with Minardi the following season, and stayed in F1 until 1994.
RALF SCHUMACHER – JORDAN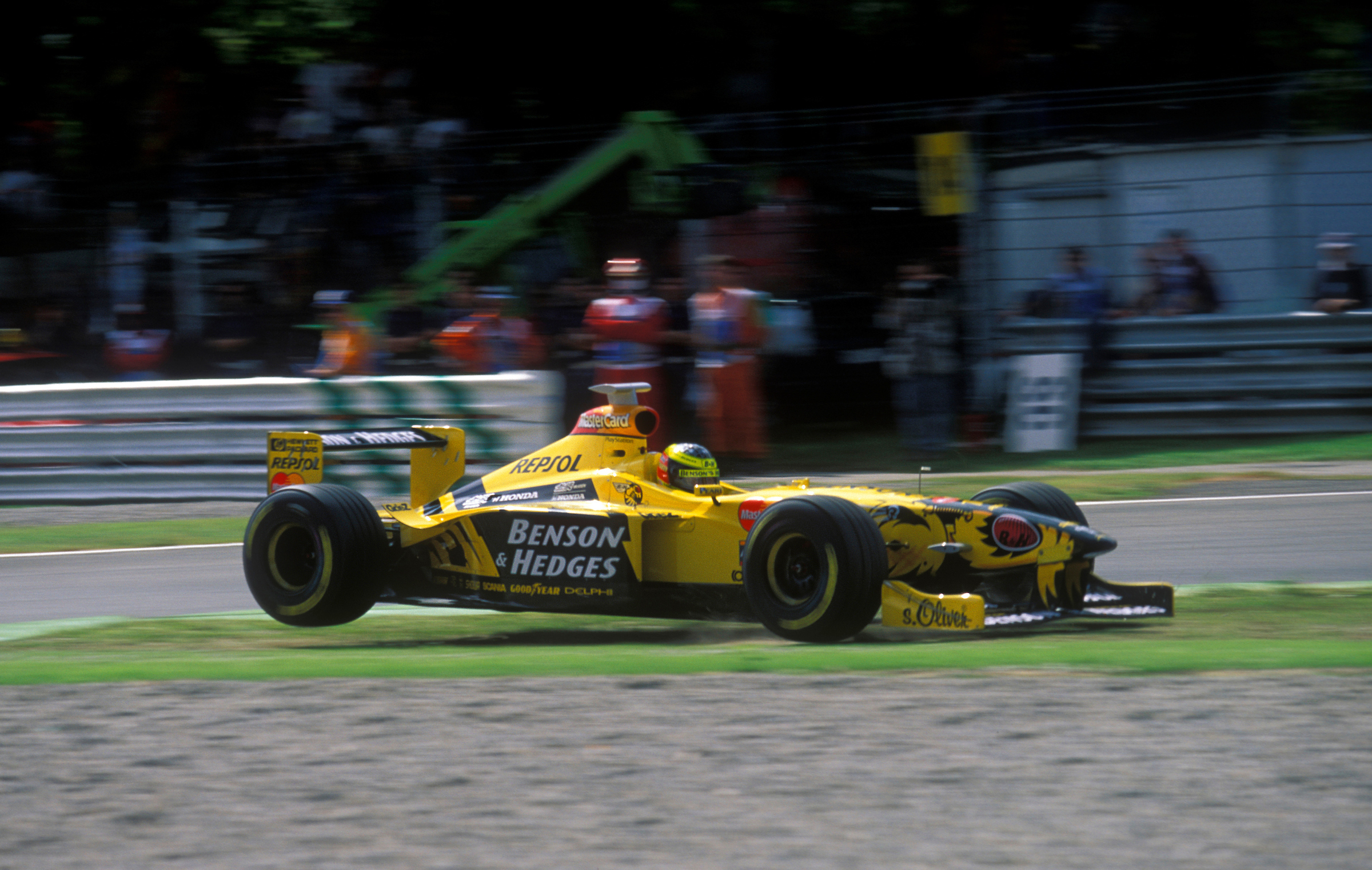 When Ralf Schumacher got his big break in F1 with Jordan in 1997, it was the first season of a three-year deal.
He made a promising start, finishing on the podium in his third F1 race in Argentina – albeit after a collision with team-mate Giancarlo Fisichella that cost Jordan a shot at victory.
But the team's bad start to 1998, failing to score a point in the first eight races, meant Schumacher was looking for pastures new.
He'd already had contact with Williams after ending the Jordan points drought with sixth place at Silverstone. But he needed a little help from brother Michael to make the move.
Ralf was unhappy with team orders being issued by Eddie Jordan at Spa that meant he had to hold station behind team-mate Damon Hill to ensure the team closed out its first victory with a 1-2.
Michael was equally unhappy about this and, after paying Eddie Jordan a visit following the race to express his dissatisfaction, he took an active role in helping Ralf find a way out.
Subsequently, Ralf's management issued a press release stating he would be leaving the team and a high court hearing was scheduled.
But this didn't take place with a release clause in Ralf's contract – subsequently claimed by Eddie Jordan to be worth $2million – paid by Michael to facilitate his brother's move to Williams.
Jordan slotted in ex-Williams driver Heinz-Harald Frentzen to replace Schumacher, and had a shock long-shot title tilt in 1999. More on him in less happy circumstances shortly.
ALAIN PROST – RENAULT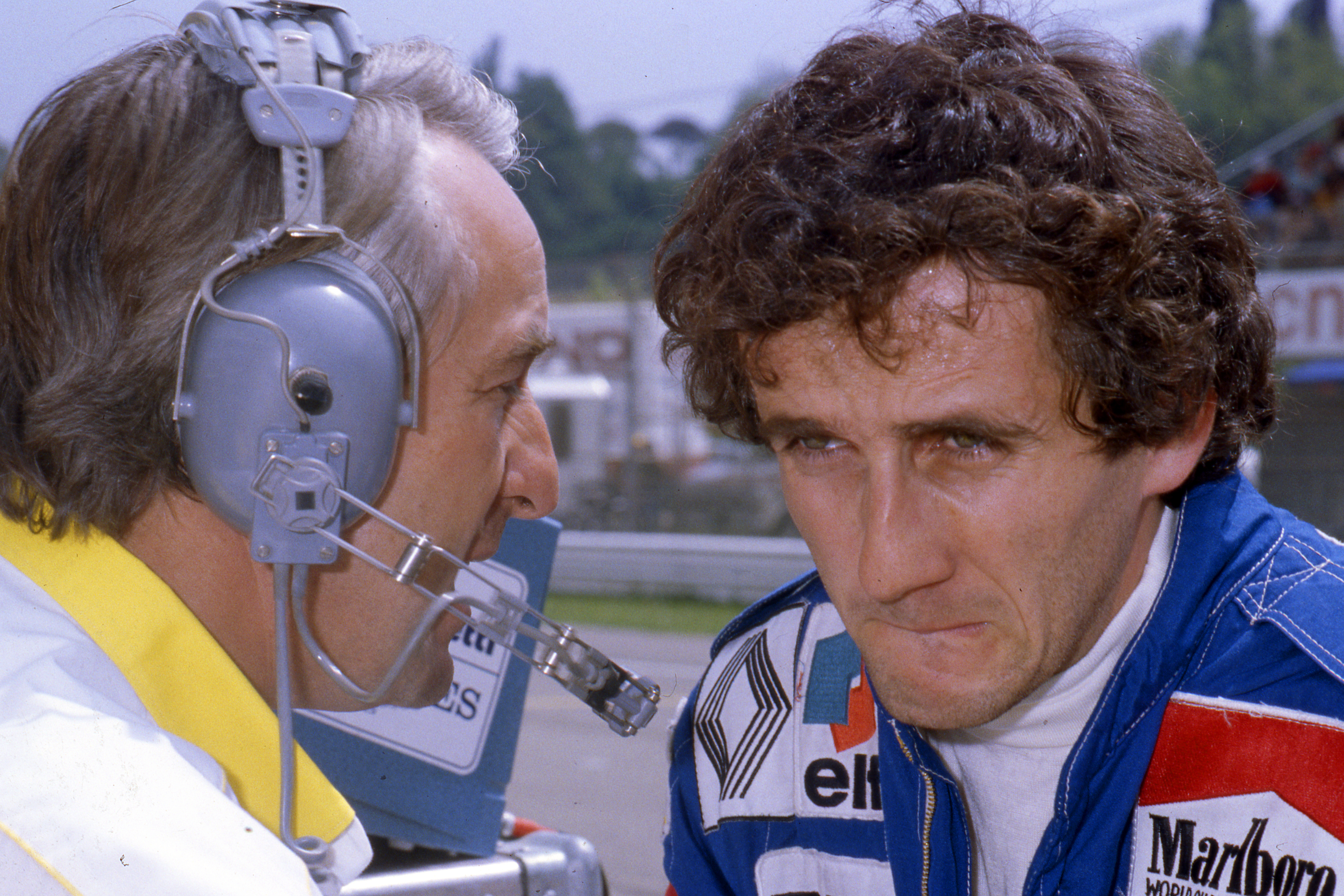 Alain Prost's sacking by Ferrari in 1991 is one of the most famous examples of a contract not being seen out in F1 history, and was the subject of not just the very first episode of our Bring Back V10s classic F1 podcast series but the first two.
The circumstances of his departure from Renault eight years earlier are, if anything, even more remarkable – and that's what we're focusing on in this list.
Prost had been contracted to McLaren for 1981 when he made the switch to Renault. But he reversed the move when he returned to McLaren in 1984.
Prost's relationship with Renault had become increasingly fractious, with both sides unhappy with comments made to the media and problems behind the scenes making for an uneasy partnership of team and driver.
By the time Prost had narrowly lost out on the 1983 world championship to Brabham's Nelson Piquet, it was clear he and Renault were going separate ways.
But it was very much to Prost and McLaren's advantage given Renault actually ended up paying his salary for 1984 – as Ron Dennis revealed a few years ago.
"Renault didn't play it very well because they ended up with the contractual obligations still intact," said Dennis.
"The amazing thing in the negotiation – and, of course, I can say this now – is that Renault paid Alain's retainer in 1984.
"It was quite an interesting negotiation as you can imagine."
Prost went on to win three world championships for McLaren, having fallen half a point short of doing so at the first attempt in 1984, while Renault's original F1 works team was closed down at the end of 1985 having never won another race.
HEINZ-HARALD FRENTZEN – JORDAN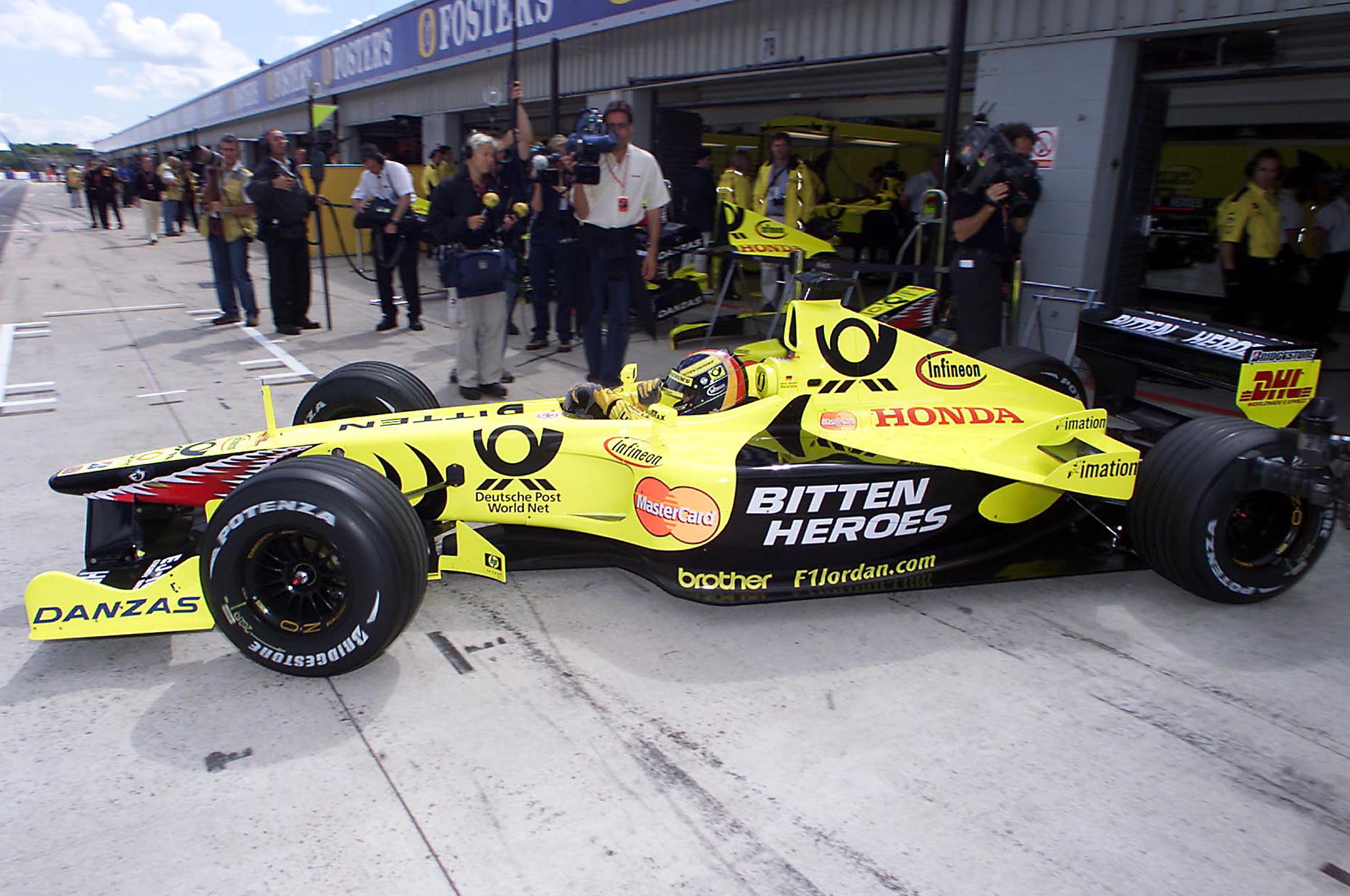 When Heinz-Harald Frentzen had a run at the world championship in 1999 after joining Jordan, few would have foreseen this partnership coming to a sudden end 11 races into 2001.
Having taken up an option in his contract for the 2002 season, Frentzen was notified of his sacking by fax before his home grand prix in Germany.
Jordan cited his disappointing performances as one of the reasons, adding "we had an exchange of views following the British Grand Prix and this is the outcome".
Frentzen said that he contested the reasoning, which led to legal action with a settlement eventually being reached at the end of the following year.
Jordan later admitted that while Frentzen's performances had been below par, he didn't want to sack him. But it was all part of securing Honda engines for 2002, which required signing Takuma Sato.
"Honda were desperate for a Japanese driver. Agreeing to take Taku put me in their good books," Jordan eventually revealed.
"I had been tipped off that it would help secure the engine if I did that.
"It was very harsh on Frentzen and not something I wanted to do but it was in the best interests of the team."
Frentzen only missed one race before returning with Prost and raced on in F1 until the end of 2003 via stints at Arrows and Sauber.
FERNANDO ALONSO – FERRARI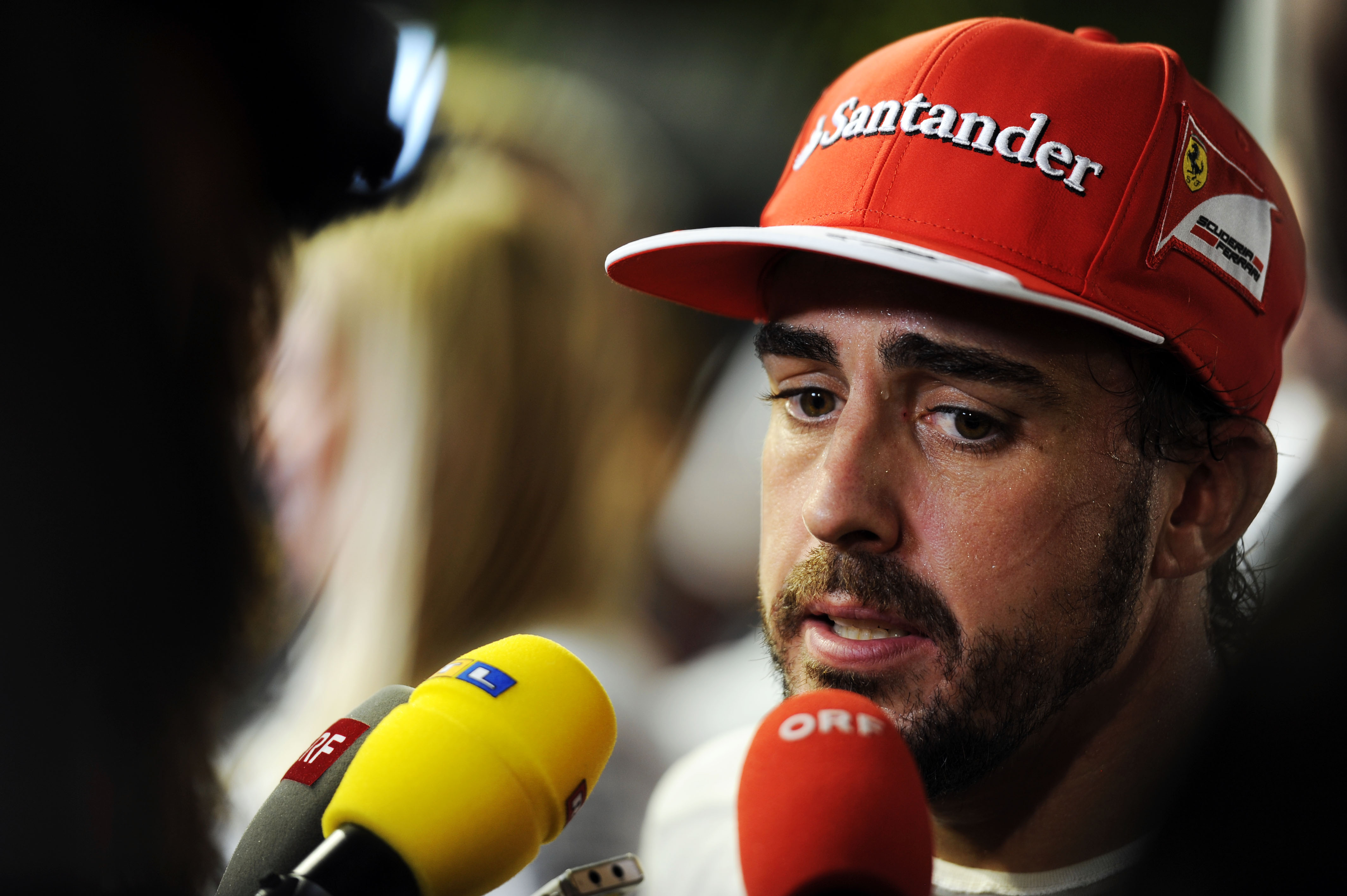 When Fernando Alonso joined Ferrari in 2010, it seemed a match made in heaven. And for a while it was, with Alonso coming close to winning the world championship in both 2010 and, miraculously, in 2012.
But by 2014, relations between team and driver were getting shaky thanks to Ferrari's poor start to the V6 turbo hybrid era.
Alonso was still under contract until 2016 and initially was discussing the possibility of a new, longer deal that would potentially keep him at Ferrari until 2019.
However, the relationship between Alonso and Ferrari – particularly with new team principal Marco Mattiacci – was deteriorating. Soon, the possible extended deal was off the table.
With Ferrari chasing Sebastian Vettel and Alonso being courted by McLaren to rejoin it for its hoped-for new golden era with Honda engines, the situation eventually came to a head. After all, Mattiacci wasn't happy to hear Ferrari's star driver was looking around – even while the team was evaluating alternatives itself.
Ferrari already had an agreement in principle with Vettel, but that was subject to certain performance criteria not being met by Red Bull. In a fractious showdown with Mattiacci, Alonso, who had been leaning towards sticking it out with Ferrari, agreed to walk away.
Alonso made his ill-fated move to McLaren, while Vettel won three times in 2015 as Ferrari began its recovery from a dismal start to the hybrid era.
VALTTERI BOTTAS – WILLIAMS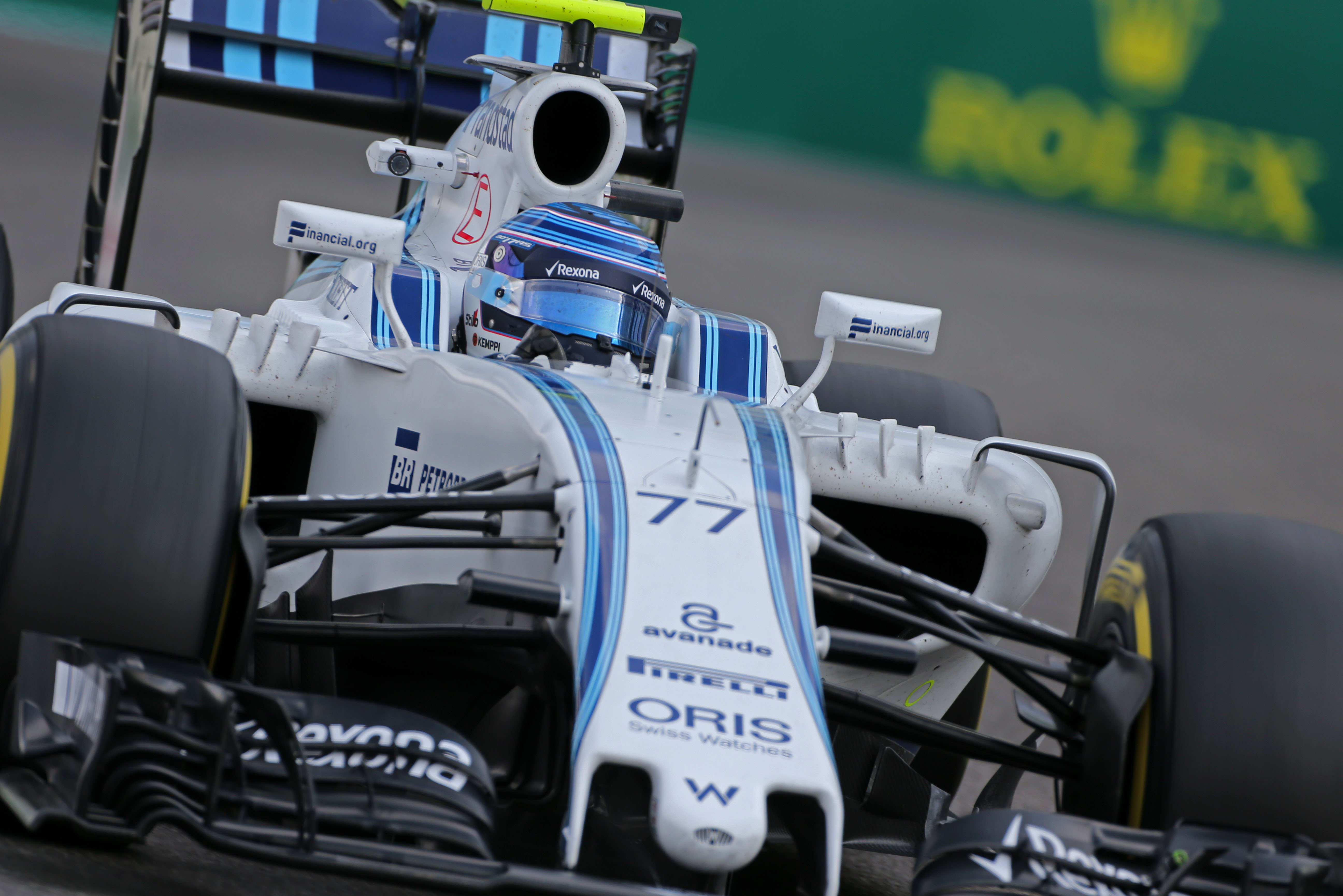 Valtteri Bottas was looking forward to a fifth season with Williams in 2017 when F1 world champion Nico Rosberg dropped the bombshell that he was retiring and left Mercedes without a driver.
Bottas had built a good F1 reputation with his performances for Williams. That, combined with the fact Mercedes team principal Toto Wolff was involved with his management, made Bottas an obvious choice to replace Rosberg.
The trouble is, Williams had Bottas under contract and wasn't going to give him up without compensation.
In the end, a deal for in the vicinity of £10million was agreed – a payment that was largely responsible for Williams's profit margin for 2016.
Bottas went on to race for Mercedes for five seasons, while Felipe Massa came out of his very shortlived first F1 retirement (in which he didn't actually miss any races) to replace his old team-mate at Williams.
KIMI RAIKKONEN – FERRARI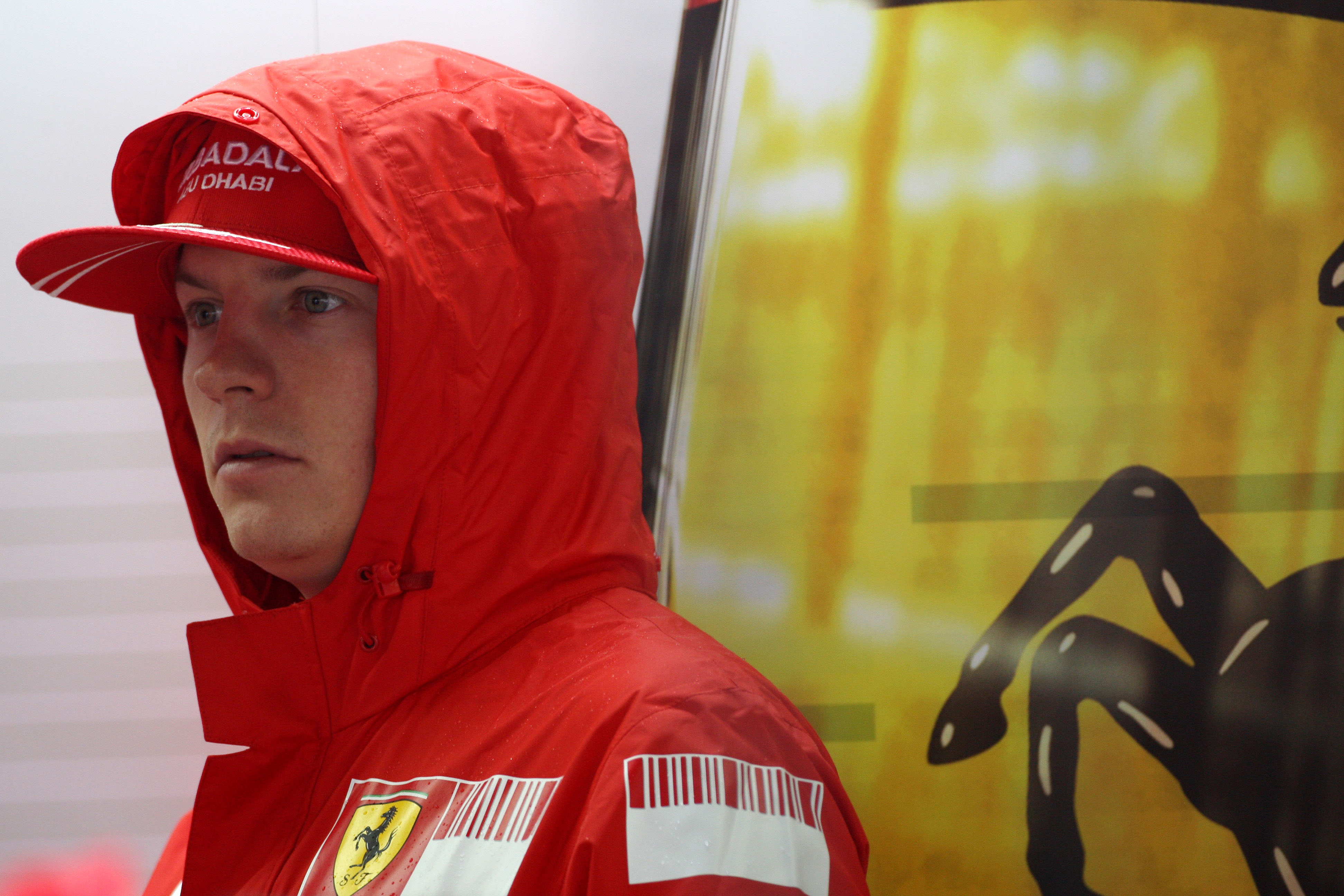 Kimi Raikkonen's Ferrari career started well, winning on his first start for the team in Australia 2007 and going on to win the world championship that year.
But with his performances dropping off in 2008 and '09, Ferrari's sights were set firmly on Fernando Alonso.
Raikkonen had a deal in place for 2010 as a result of an option that was triggered thanks to meeting performance criteria.
But with Spanish sponsor Santander coming on board and Alonso marking time at Renault, the decision was made to pay Raikkonen NOT to race in 2010 to make room for Alonso.
Raikkonen was paid in the vicinity of $25million for 2010 – although he would have been paid a lesser amount had his talks with McLaren resulted in him staying in F1.
Instead, he turned his attention to rallying for two years before returning with Lotus in 2012.