Red Bull will conduct an internal investigation to make sure that no "criminal offence" was committed by staff that left the team to join Aston Martin's Formula 1 team.
Ahead of the Spanish Grand Prix weekend, Aston Martin revealed a heavily-revised AMR22 that has taken obvious design cues from the Red Bull RB18.
The similarities are so striking that the FIA completed its own investigation into the processes Aston Martin used to create its upgrades, to ensure it did not breach regulations protecting intellectual property and stopping teams from illegally 'reverse engineering' rival designs.
These specific regulations were introduced into F1 after Aston Martin, in its previous guise as Racing Point, was found guilty in 2020 of illegally copying the rear brake ducts for Mercedes' 2019 car.
On Friday at Barcelona, the FIA said it was satisfied Aston Martin's upgrades were designed in compliance, and Red Bull responded by saying it noted that statement "with interest" but stressing it would be a "serious concern" if there had been any IP transfer.
That implied Red Bull was not entirely satisfied and team boss Christian Horner has admitted that "alarm bells" were raised when the FIA informed Red Bull earlier this week that Aston Martin's upgrades resembled the RB18.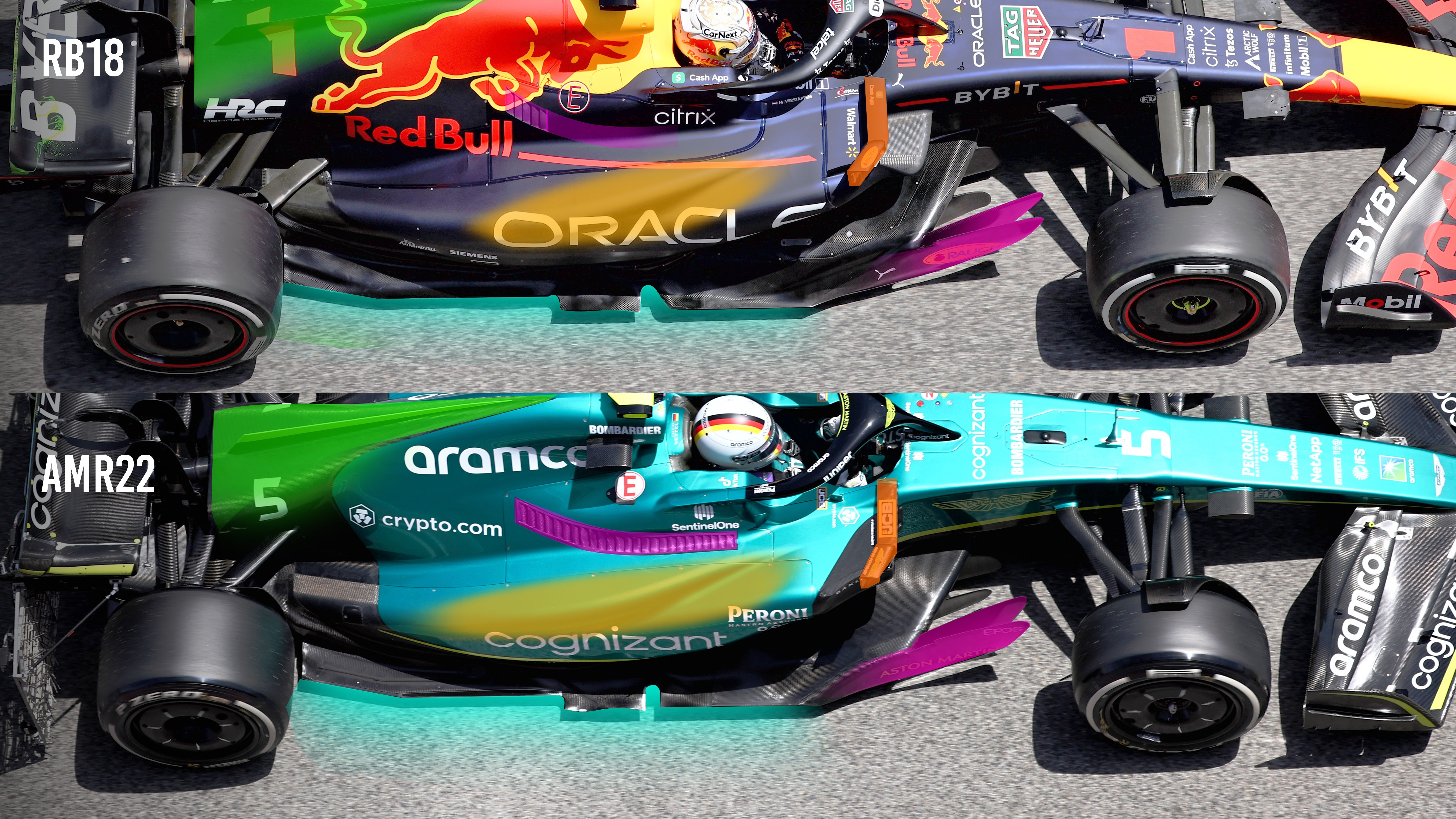 Red Bull will conduct an internal investigation, using its own software protection protocols, to be convinced there was no wrongdoing.
"We know what software is looked at, where that software is controlled," Horner told Sky Sports F1.
"But I think it's down to the regulator because they have the access. And we rely very heavily on them to ensure there's no transfer of IP, that there has been no abuse of that.
"It's very much their job to police that."
He added: "What we want to ensure, and we have a duty to do, is ensure no IP has in anyway transferred from one organisation to another, because that would be very much a breach of the rules."
Horner said the departure of key staff to Aston Martin in recent months is not a coincidence but that would only be illegal if those staff members transferred data – as he admitted that bringing ideas across "in their heads is fair game".
The pool of people to have moved to Aston Martin from Red Bull includes Andrew Alessi joining as head of technical operations and the drawn-out process of hiring Red Bull's aerodynamics chief Dan Fallows to be technical director.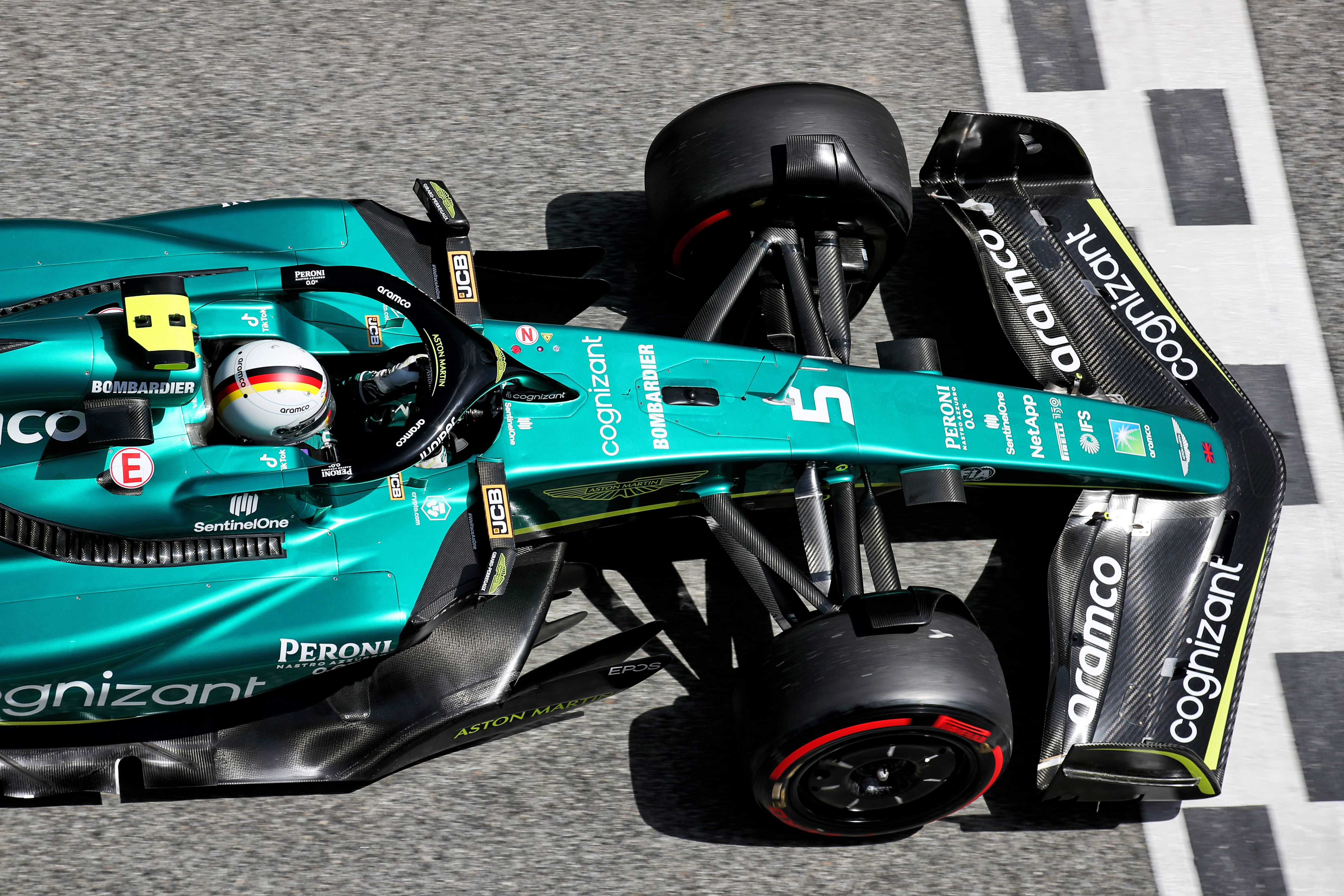 "Imitation is the biggest form of flattery at the end of the day," Horner said.
"It's no coincidence that we've had a few individuals who have transferred to Red Bull to Aston Martin over the winter and the early part of this season.
"It was actually brought to our attention earlier in the week by the FIA, they said we've got a car that looks remarkably like yours, can we have a list of your leavers to see where they went. That immediately raised alarm bells.
"It is permissible, we see it up and down the pitlane, moves from team to team after a garden leave period. And what they take in their heads, is fair game. That's their knowledge.
"What isn't fair, and what is totally unacceptable, which we wouldn't accept, is if there's been any transfer of IP at all."
Asked if there was any evidence of that, Horner said: "Well I'm not going to disclose exactly where we are with certain individuals, but it would be a criminal offence, because IP is a team's lifeblood, it's what we invest millions and millions of pounds into.
"You wouldn't want to just see that turning up in our rival's organisation, otherwise we may as well franchise. We may as well be able to sell aerodynamics."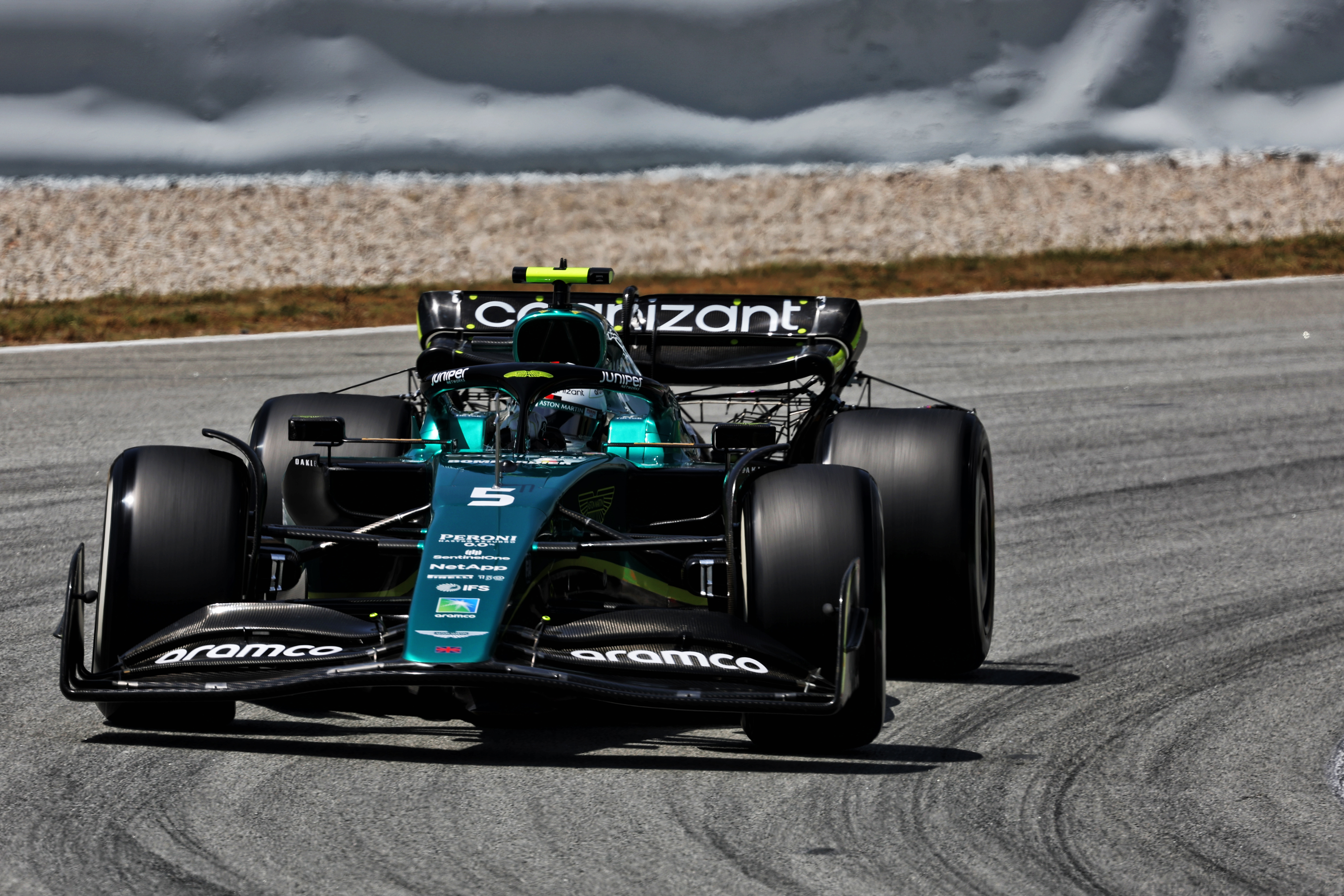 Horner has made it clear that Red Bull does not yet consider the matter closed.
He said that while the FIA has accepted what Aston Martin has presented, if "any evidence of foul play came to light, it becomes a different issue".
Aston Martin has insisted it followed a completely above-board process in redesigning the AMR22, something that had been hinted at before the RB18 was seen publicly.
Team principal Mike Krack said that it simply reflected chief technical officer Andrew Green's desire, as stated at the car launch in February, to build in "some flexibility" with the design and be able to adapt it if necessary.
"This is what we have done at the end of the day," Krack told Sky.
"From that point of view, it was just a normal development process where at one point we have said we need to change, we need to make a little update here and that's what we did at the end."
Asked about the similarities between the designs and if Red Bull takes it any further, Krack said: "I think there you have to ask Red Bull if they have a problem. We have been clear, we have been transparent, we have been open, and we have been given the green light [from the FIA].
"So from that point of view, we pursue our path, continue developing and try to move up the grid."