The Red Bull Formula 1 team will run special liveries in the three USA-based grands prix on the 2023 calendar.
Team principal Christian Horner announced a fan competition dubbed 'Make Your Mark' during the launch of the Red Bull RB19 in New York on Friday.
While the car looks set to retain a very familiar Red Bull colour scheme for the season, the three US races will feature fan-designed variations as part of the promotion, run in conjunction with Red Bull title sponsor Oracle.
The website for the campaign says fans will "get the opportunity to design a livery for the side chassis and end plates".
The winners will be "provided flights, accommodation and a garage tour during the race weekend".
Red Bull is no stranger to running special liveries, having memorably run the likes of a Star Wars-themed one-off paint job in 2005 and a red-white Honda tribute design in Turkey in 2021.
"It's going to be a competition, it's a huge opportunity and we've thought long and hard about it – but we know it's what people want to see," said Horner.
The competition will first run for the Miami GP, which takes place on May 5-7, with Austin and Las Vegas hosting the 2023 schedule's other US races in October and November respectively.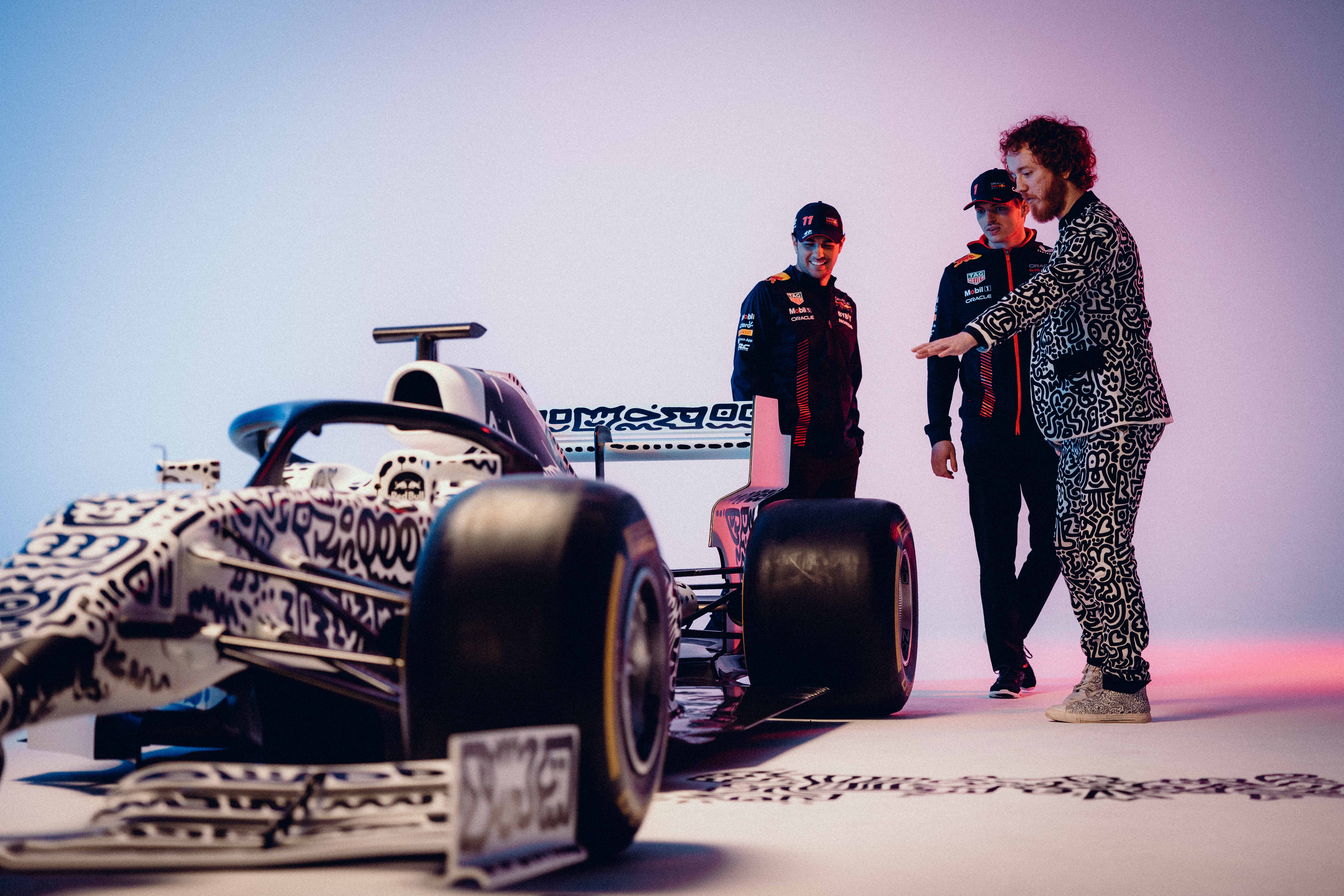 Red Bull has also unveiled an 'Art Car' Red Bull RB14 treatment (pictured top and above), designed by artist Mr. Doodle, which will be auctioned off – with the proceeds donated to Red Bull's Wings for Life charity.