Red Bull team principal Christian Horner is "sure that there wasn't" any intent to circumvent the regulations from Mercedes in the rear-wing infringement that resulted in Lewis Hamilton's exclusion from qualifying for the Brazilian Grand Prix.
Hamilton was excluded after a lengthy stewards investigation that began last night and the decision gives Max Verstappen pole position for today's sprint race, with Hamilton having to start from the back of the grid.
Hamilton was excluded because the top flap of the rear wing was found to have exceeded the maximum height above the lower element of 85mm following a test carried out according to a technical directive issued in 2019.
"I'm sure there wasn't," Horner told Sky Sports F1 when asked if there was any intent from Mercedes.
"People don't design things on purpose to break regulations, because that would obviously be illegal."
Horner, who referenced then-Red Bull drivers Sebastian Vettel and Daniel Ricciardo's exclusion from qualifying for the 2014 Abu Dhabi Grand Prix as a precedent, felt that Hamilton's disqualification was "the only conclusion the stewards could really come to".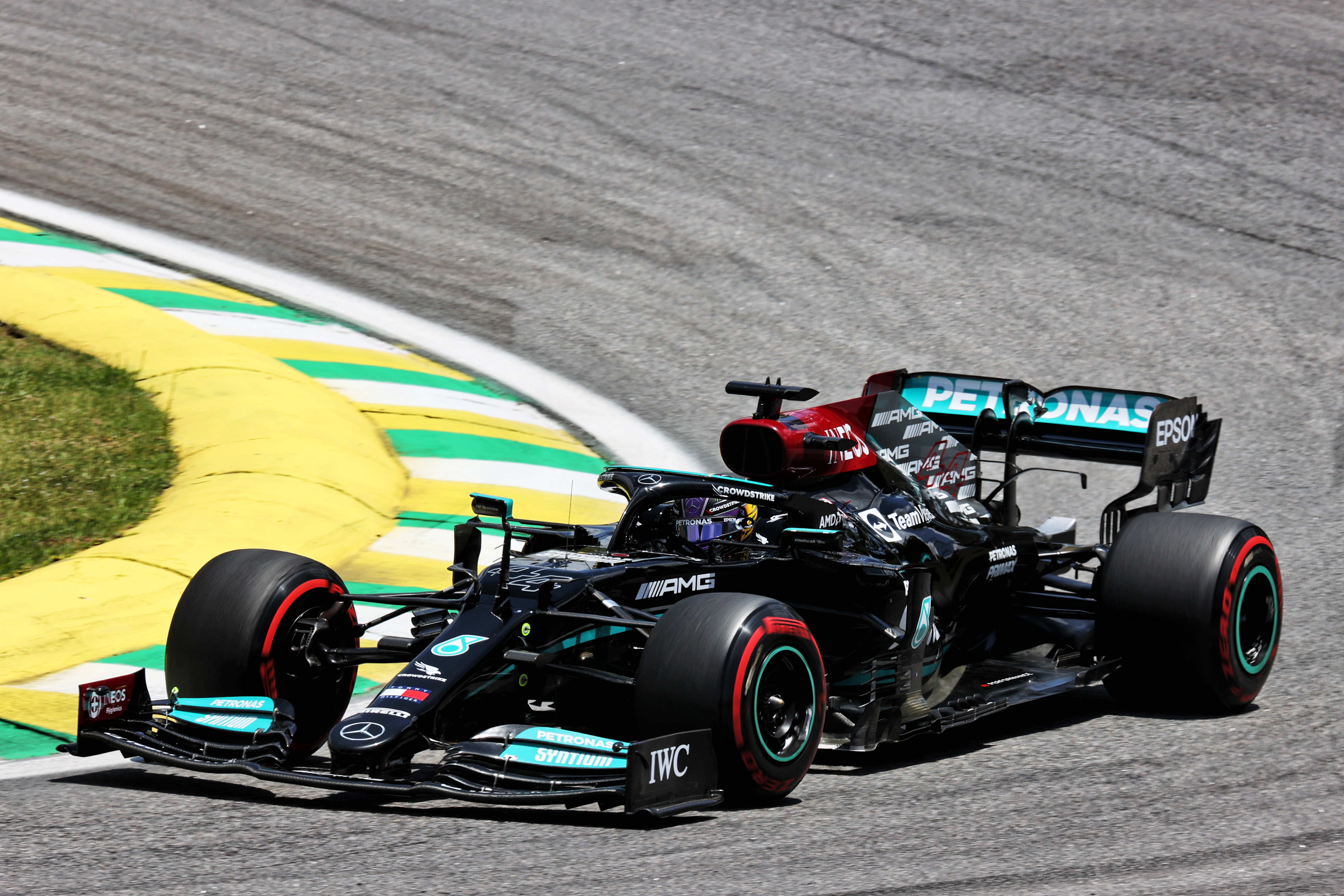 He accepted that the stewards were put into a tough situation, but that "in that situation it's black or white". But he added that when asked if Mercedes were pushing the line of the regulations, Horner agreed that's the job of the teams.
"The engineers will always push to the limit and these regulations," said Horner.
"If you look at them, they're like an encyclopedia so trying to translate and interpret them. Engineers will always push the boundaries and we've seen that this year and we've been challenged and Mercedes have been challenged.
"And it gives the FIA a headache because they've got to police it."
When asked if it was brutal on Mercedes, he said that this is the way it works in F1.
Technical infringements, even when potentially down to an accidental fault, are usually heavily penalised in F1.
"It's been like that for eight years or 10 years, whatever it is, so they've been tested I think three or four times in the last four races," said Horner.
"So whatever's happened has happened. It is what it is and we're certainly not dwelling on that. We're very much focus on ourselves. I'm just glad it's not us in that situation."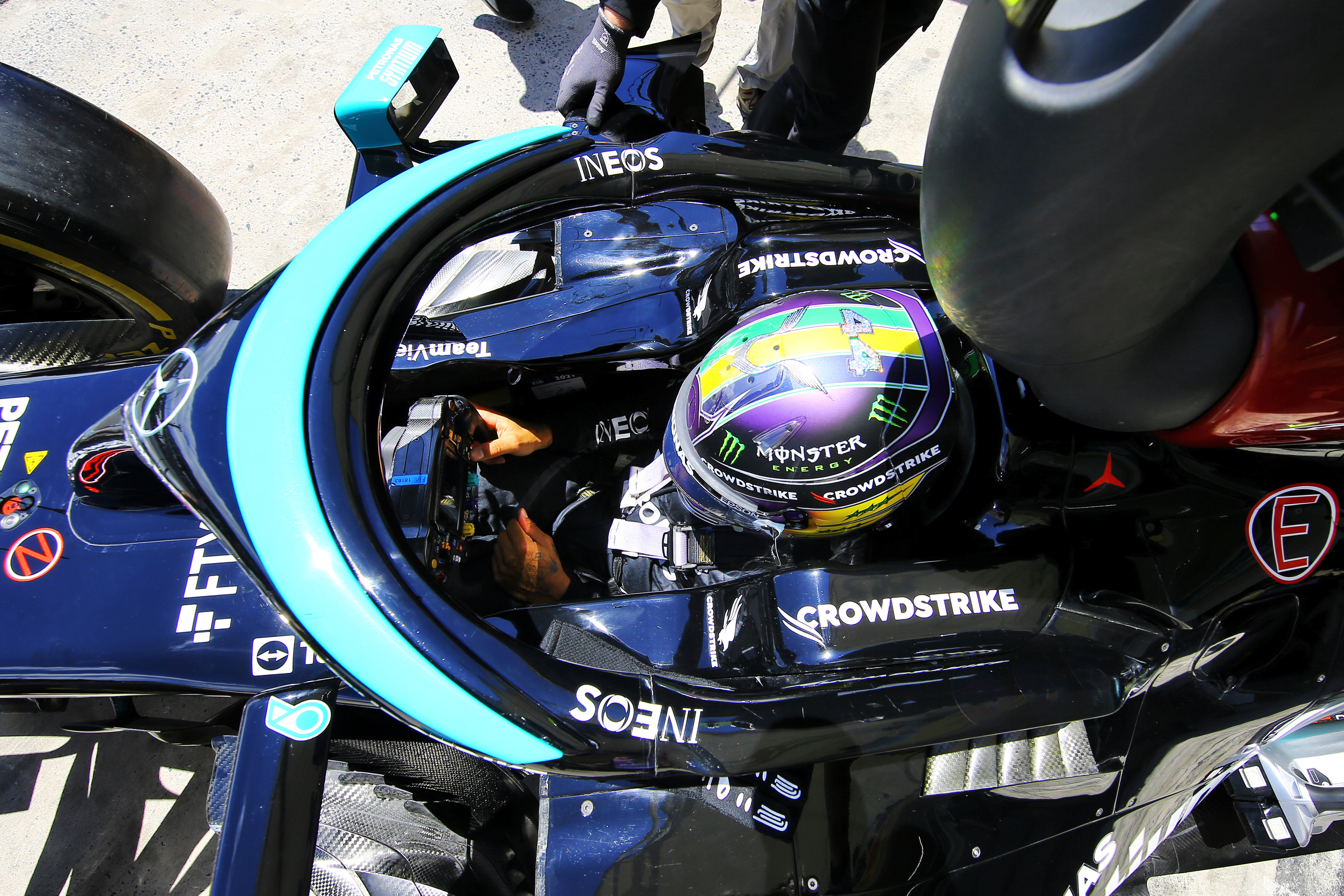 Horner is unsure how much difference the switch to a legal wing, with Mercedes fitting one to the same specification but without the fault that caused its qualifying wing to be illegal, will make in the battle with Red Bull.
While there was the chance to make a comparison in FP2 today, Horner cited differences in fuel levels as making the picture unclear.
He still expects them to be strong on the straights, especially given Hamilton fitted a new engine ahead of FP1.
"I don't know how much it [the rear wing top flap] was over, so it wouldn't be massive, it would be incremental," said Horner when asked what difference this switch would make to Mercedes.
"But there's a test it has to pass. I don't think that was the difference between him getting the pole or not yesterday.
"I think they've got tremendous straightline speed, they've put a new engine in and we know that they are pretty potent when they're new and they degrade as they go, so they've done that for a reason."