Red Bull-Honda "can't get near" Mercedes' straightline speed after its Formula 1 title rival showed performance at the Turkish Grand Prix that Christian Horner found "surprising".
This year's world championship battle has taken place against a backdrop of various Red Bull and Mercedes quarrels, including comments made from both organisations about the other's engine performance and speed on the straights.
The speculation from both camps escalated when Red Bull lodged a query with the FIA believed to relate to the Mercedes plenum system in its internal combustion engine, although the FIA is understood to have not taken any action.
At the Turkish GP, Mercedes had a performance advantage that Red Bull team principal Christian Horner suggested came primarily on the straights.
Lewis Hamilton had a fresh engine for the Istanbul weekend and took a grid penalty as a result, with his speed in the race catching Horner's eye.
"Their straightline speed has taken a significant step recently," said Horner.
"Whereas we could match them with smaller wings previously, now we can't get near and we saw that particularly at this circuit where Lewis in particular had a significant straightline advantage with a bigger rear wing on the car.
"We've got to maximise our package as best we can.
"It's surprising that they appear to have made the step that they have with the power unit."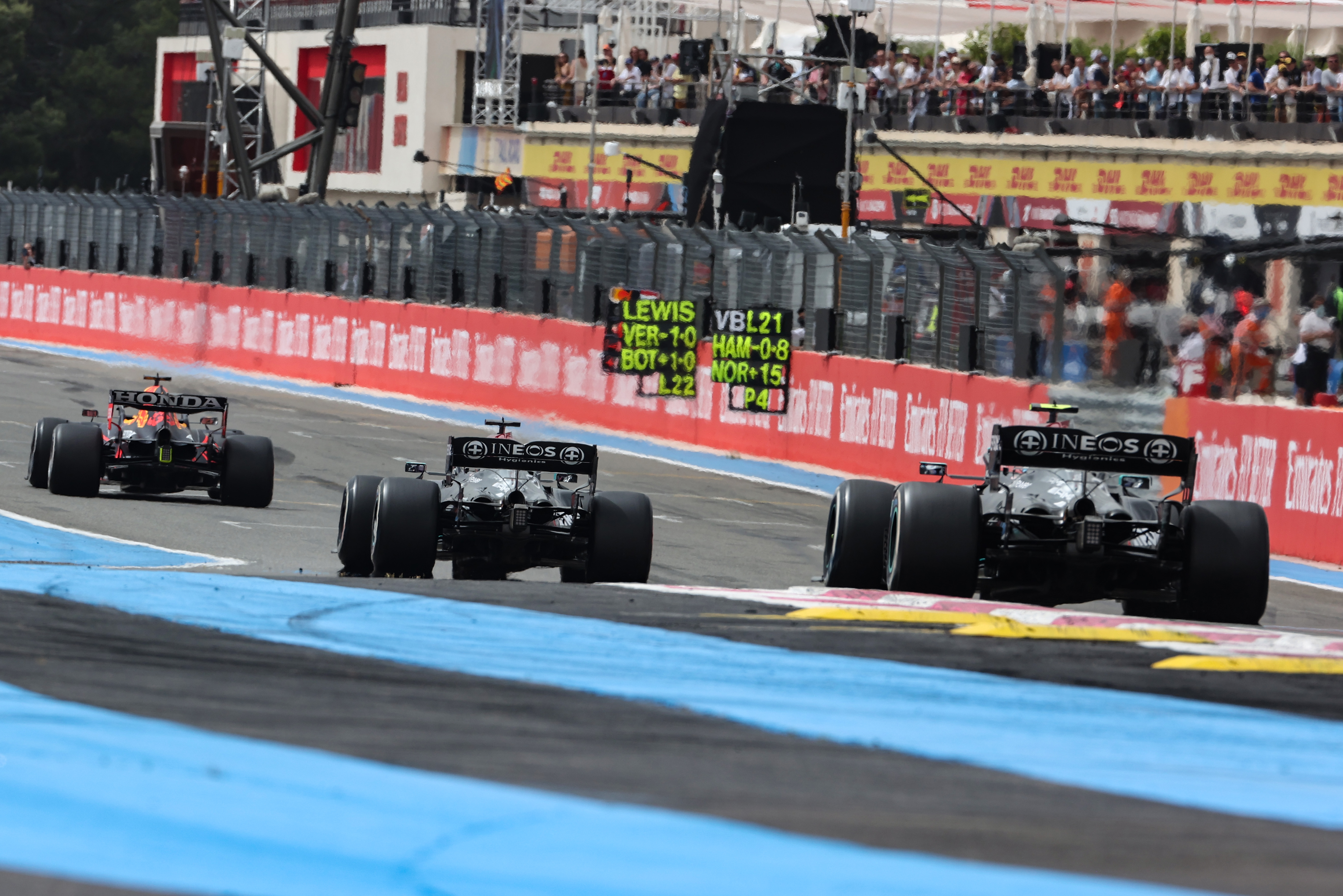 This element has swung between the teams this season. Mercedes started the year with a straightline speed edge before Red Bull looked superior in France and Austria – which it put down to skinnier rear wings.
Since then, Mercedes seems to have re-established its advantage.
Mercedes is battling engine issues though and is trying to contain a problem with its internal combustion engine, hence Hamilton's grid penalty to introduce a new V6 into his pool for the rest of the season.
Horner wondered if that could be related to the perceived step in performance from Mercedes – a hint that it could be unleashing more power with the fresher engines.
"You can see across all of their teams, they've obviously got some reliability issues that they're managing which is unusual for Mercedes but the performance is still incredibly impressive," he said.
"Whether one comes at the expense of the other I don't know but certainly it's been highlighted.
"If you look at some of the speed deltas on the back straights at some points it was 15 to 20 kilometres an hour, which is more than if there had been DRS."
Speed trap figures can often be deceptive but they do offer a snapshot of performance even accounting for variables like a strong tow or – when it is active – the drag reduction system.
At the Turkish GP Hamilton had the second-highest speed trap figure behind Charles Leclerc who was running a low-downforce set-up.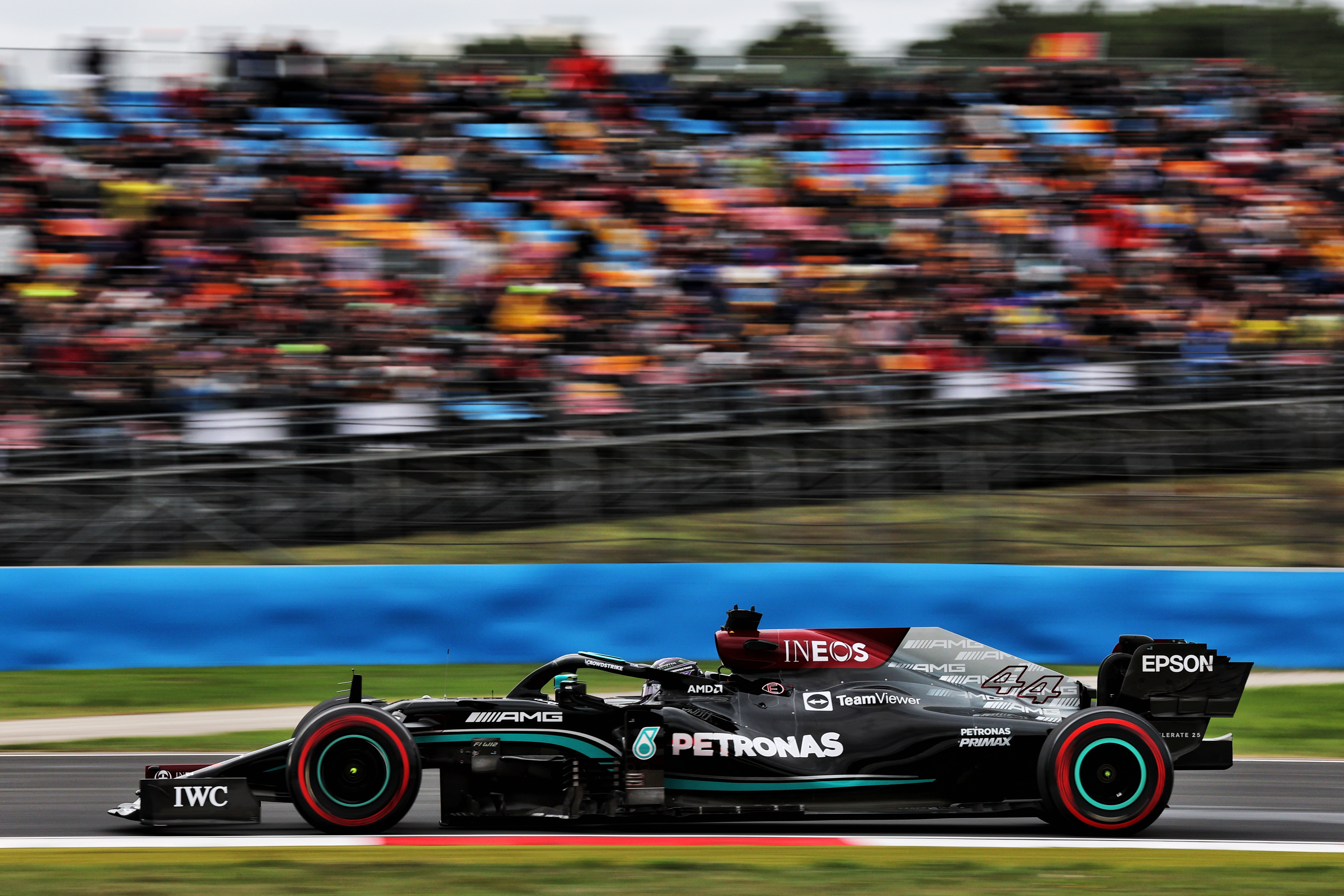 Hamilton's top speed was 7.7km/h (4.8mph) faster than Sergio Perez and 13.6km/h (8.5mph) faster than Max Verstappen who spent the majority of the race out of a tow and had the slowest speed trap best of any driver.
As Hamilton and title rival Verstappen have each had their first penalty-inducing engine changes of the season, the next time they take a fresh power unit element it will only be a five-place grid penalty rather than 10 places.
That could make more strategic changes worthwhile as it is a less significant punishment.
Horner said that reliability will play a "key role" in the title run-in but thinks Mercedes could have the edge at at least one more circuit – the next grand prix in the United States.
"We know the next race in Austin has been a Hamilton stronghold for quite a few years now but then Mexico, Brazil hopefully the higher altitude races tended to be quite strong for us in the past," he said.
"Then I'm really not sure what to expect from the last three so it's going to be fascinating but we're going to have to be at the very top of our game.
"We've managed to extract the maximum that we possibly could in Turkey, great execution in the pitstops, good strategy, we got the call the right on the pitwall with the drivers.
"But certainly this venue has been strong for Mercedes on outright pace."
Verstappen heads into the final run of six races with a six point lead in the championship after finishing second in Turkey, where Hamilton could only recover to fifth.
Despite reclaiming the lead in the standings, Verstappen admitted Mercedes was "definitely quicker" at Istanbul Park and Red Bull "just didn't get it together".
"We'll have to analyse of course why we weren't that competitive here and I definitely do think they probably stepped it up a bit more," he said.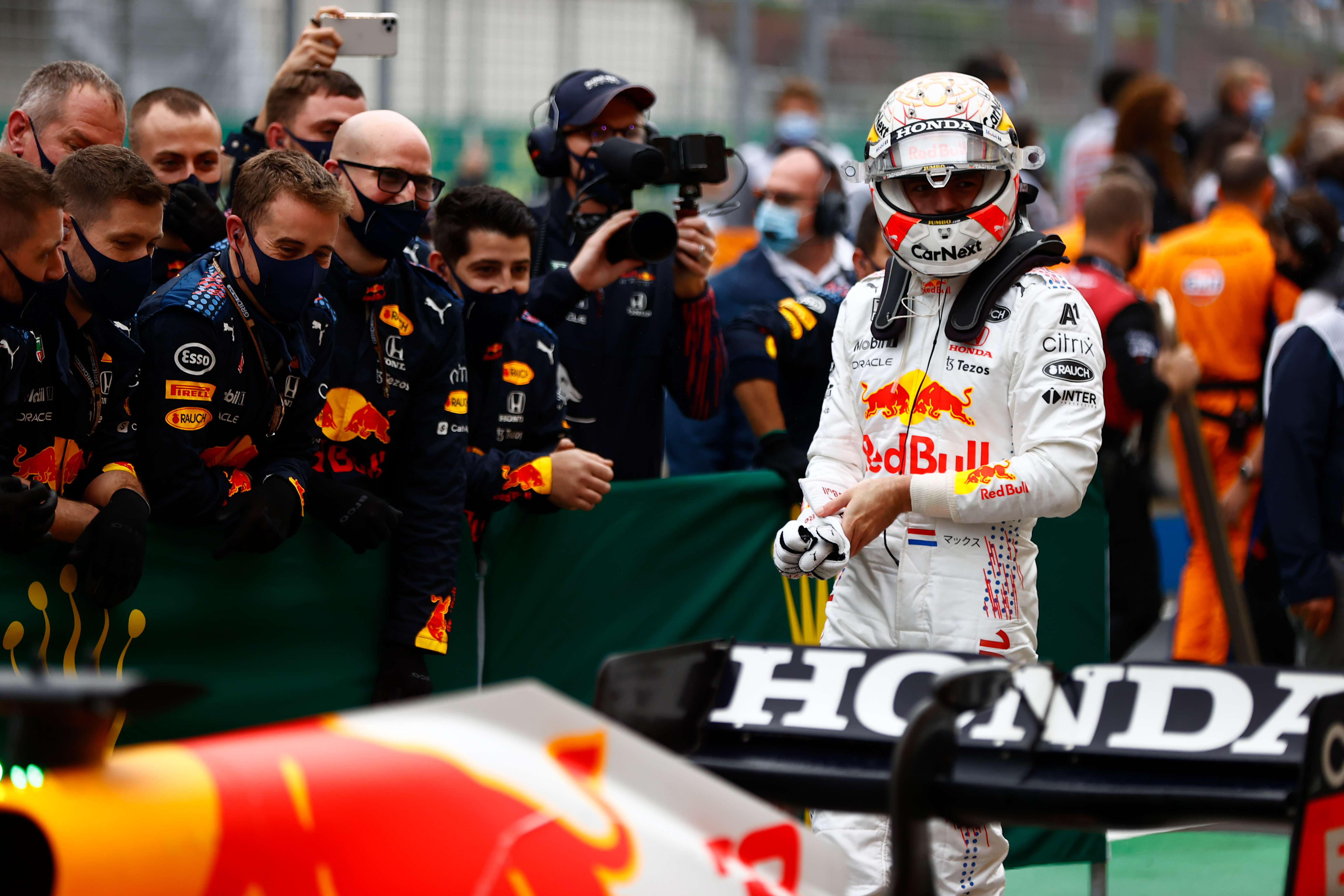 "Even with the points lead, it's not going to be easy.
"But so far we've had a really good year so it's not going to change the world for me if we finish first or second.
"I'm always going to give my best and we'll see again in Austin how it's going to go.
"We won't give up, we'll always try to do the best we can and hopefully, of course, at the end of the championship it's going to be enough but if it isn't I'm not going to sleep less."