Formula 1 is likely to trial a system of automatic laptime deletions when double yellow flags are waved at the upcoming United States Grand Prix, following the controversy involving Fernando Alonso in Turkey.
FIA race director Michael Masi said the method could be quickly implemented for Austin after questions were raised about the lack of a penalty for Alonso during Istanbul qualifying.
This year FIA rules officially require laps to be abandoned when double waved yellows – traditionally regarded as a warning to 'slow down and be prepared to stop' – are shone in practice or qualifying.
Alonso was summoned to the Turkish GP stewards on that basis after qualifying but avoided the standard five-place grid penalty for the offence because he successfully argued he had effectively abandoned the lap when he encountered the flags at Turn 1 on his first Q1 flying lap, and that it only appeared he had not because of the pace discrepancies created by the weather conditions and drivers only just starting Q1 laps.
The decision to allow Alonso to keep his fifth-place on the Turkey grid came despite Sebastian Vettel having been given a grid penalty in Bahrain this year for completing a competitive qualifying lap with double waved yellows out – even though he was past the point where the incident had happened when the signal was shown.
Masi said he would "quite possibly" adopt a system of automatic lap deletions from the next race.
"There's probably a little bit of tweaking of wording that we can do," he explained.
"It's been one of those that's been as it has been for quite a while and in some discussions today there's some refining that we can probably do to make it clearer for everyone."
Lap times are automatically deleted in MotoGP when double waved yellows are shone, with riders only given a penalty – usually a pitlane start – if they crash while the warning signal is out.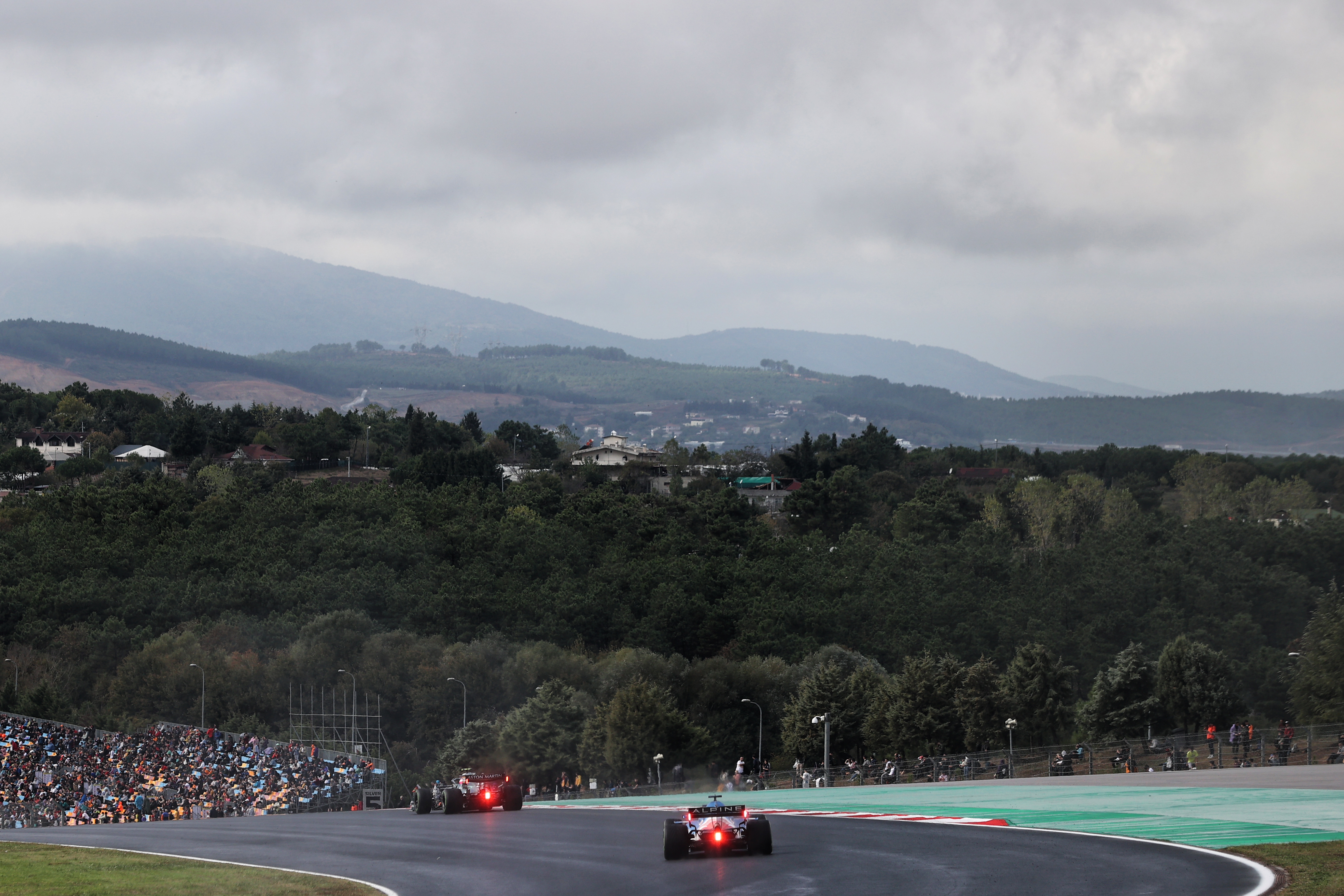 Masi said because the system of lap time deletions is already set up for track limits offences and because the situation around double waved yellows could be adjusted via instructions in his race-by-race event notes rather than F1's regulations, it was totally feasible to adopt a rapid change of procedure.
He made clear that had weather conditions suddenly worsened in Turkey on Saturday and Alonso's contentious early Q1 lap proved meaningful to the order – rather than all the initial times ultimately being irrelevant – then the stewards would've taken action.
"If a dump of rain had come straight after and it was a meaningful lap time, then the outcome would have been very, very different," said Masi.
"But the facts are that in the circumstances, it wasn't a meaningful laptime.
"But we'll have a discussion about that, and might come up with some adjusted wording for future to remove any incentive whatsoever in that scenario.
"It's one of those unique situations that you could argue that everyone that set a lap time that first lap out that went through double yellows was a meaningful laptime because at that point in time it was the only lap they had set, which is the case with Fernando."